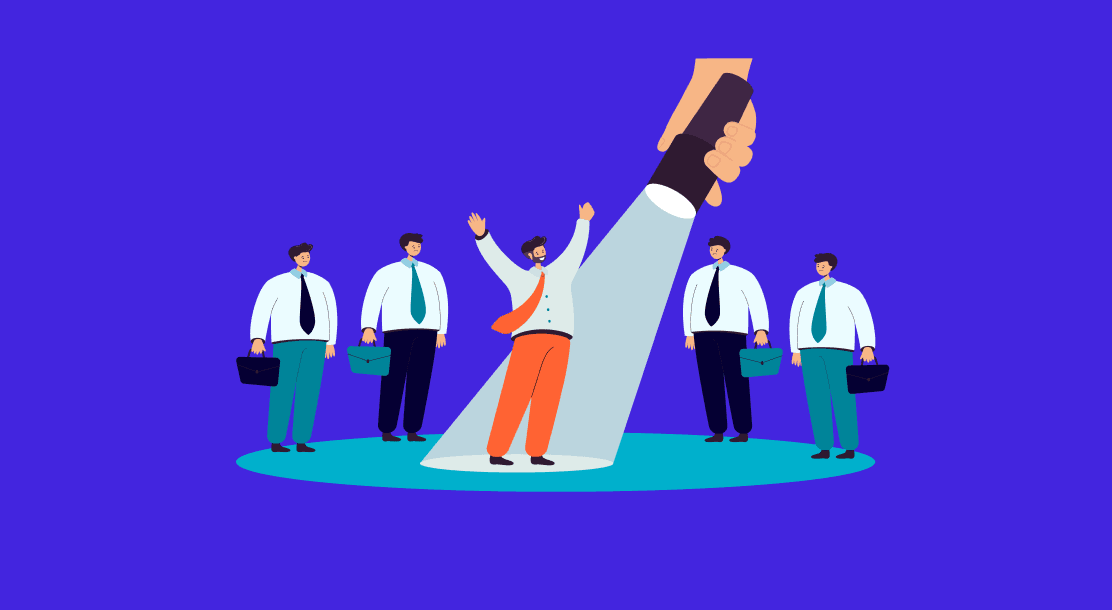 Table of Contents
6 Tips on How to Become a Good Freelancer
Key Takeaways
Conclusion
FAQs
The restrictions imposed by the COVID-19 pandemic have brought freelancing to the forefront. With the workforce becoming more remote across industries, freelancing has become a one-stop solution for many professionals.
Setting yourself apart from the ever-growing sea of freelancers may appear impossible at first. However, learning a few tips on how to be the best freelancer can come in handy here.
Indeed, as the competitive landscape evolves and develops, you may need to keep coming up with new and innovative ways to distinguish your brand and business. The freelancing journey can be both exciting and frightening!
So, to stand out from the herd, you need to be heard. Whether you want to supplement your traditional job or run a freelance business full-time, follow these effective tips on how to be a great freelancer.
6 Tips on How to Become a Good Freelancer
Here are some effective freelancing tips that teach you how to be the best version of yourself.
1. Focus on your strengths
When you serve everyone, you serve no one. So, focus on doing what you do best, and keep learning to acquire top-notch skills in your focus area. You will find many clients who would want you to do everything, but you cannot make everyone happy. Increase your authenticity and likability by embracing who you truly are. Put yourself out there, and be bold in showcasing your past and present work through an impressive portfolio. Take ideas from established freelancing professionals on how to be the best freelancer.
Express yourself through powerful visual branding, a provocative tagline, language, and content. It is a good idea to present this content in a way that it reflects your personality. Also, make sure you're active on social media platforms, such as LinkedIn, Instagram, and Twitter. They can be great sources for inspiration and networking. Don't forget to ask for feedback from your clients. Constructive feedback can provide you with the way forward.
2. Address your client effectively
Instead of designing a résumé that gushes over your brilliance, flip the message and share your service from the client's point of view. Take inspiration from the following examples.
"I can help you write better sales emails."
"I can help your business attract more traffic."
Highlight your ROI and the advantages of working with you. If possible, paint a before-and-after picture of the client's future after working with you. To establish yourself as a good freelancer, share success stories that are relevant to your client's specific needs and concerns.
3. Establish yourself as a brand
Begin blogging, accept speaking engagements, appear on podcasts in your niche, and attend networking events to become the face of your brand. Be mindful of how you are portrayed online, and make a sincere effort to stand out as an expert in your field.
Make sure you create a phenomenal SEO-friendly landing page on your website. Add as many reviews and clients you have worked for as possible. Do not wait for reviews if you have just started. Ask your previous clients, friends, colleagues, and seniors for referrals. You can also offer quality advice to other freelancers to make yourself recognizable.
4. Make yourself easily accessible
Make it simple for people to do business with you. A freelancing tip is to use automated tools to set up online consultations with a clear CTA, personalized email replies, calendar reminders, response to inquiries quickly, invoice generation, giveaways and offers, and other action items.
Customers will go elsewhere if they have to jump through hoops to engage with you. Another way to become more accessible is to improve your turnaround speed. Increase your productivity while maintaining the highest quality standards by employing certain techniques. You can take the following measures.
Use the Pomodoro Technique: set a timer for 25 minutes, and focus on one task during this time. Take a 5-minute after the completion of each task.
Make a prioritized to-do list containing items of your current project only, and do not move on until it is complete.
Starting is the hardest part for most of us. Work on the task you have been avoiding. Usually, after 5 minutes, you will not stop.
Studies have shown that the human brain is terrible at switching from one task to another. Avoid multitasking and focus on one thing at a time.
Divide your projects into time blocks. For example: use 10 minutes for the idea, 20 minutes for a rough sketch/layout, 30 minutes for the first draft, and 90 minutes for the final draft. Take out 5-10 minutes for a break in between.
Eliminate distractions by activating the "do not disturb" (DND) function on your phone. Sit in a quiet room with everything you need for your project.
5. Keep a contract handy
You must keep a clearly stated service contract ready. It will protect you from potential legal issues, disagreements, and non-payment of work. Another way to learn how to become a good freelancer is to list all the deliverables clearly. Specify the project deadlines, revisions, cancellations, and reimbursement rules.
Define all the terms and conditions of your services beforehand. Also, if you charge a one-time fee, state the value you offer for it. Be ready with a bundle offer with a discount on future projects when your client negotiates for the price. You can say, for instance, "I do not provide discounts on individual projects, but I can give you a 10% or 15% discount on a 6-month engagement."
The essence of how to become a great freelancer is choosing what not to do. Practice active listening, clear your mind, and focus on what really matters to you. Listen intently when the client explains something to you. If you can't figure out what the project is all about, ask more questions to get more details. When your conversation with the client appears confusing, or if you think the project doesn't align with what you want, don't hesitate to say "no". But be polite when turning down a project.
Key Takeaways
Pick a niche. When you serve everyone, you serve no one.
Express your true self through powerful visual branding.
Position yourself as a professional freelancer who can quickly address client problems.
Consider how you are portrayed online, and make a sincere effort to stand out as an expert.
You can use automated tools to your maximum advantage.
Avoid multitasking and concentrate on one thing at a time.
Focus on high productivity and quality.
Keep a clearly stated contract of services.
List out all the deliverables clearly.
Say "no" when in doubt.
Conclusion
The fear of market saturation and imposter syndrome are both real. Your quest to figure out how to be the best freelancer ends with this blog. Follow these tips to distinguish yourself in the ever-expanding sea of freelancers and secure the freelancing jobs, clients, and income of your dreams.
FAQs
1. What skills should I learn for freelancing?
You can try out the Ikigai technique and map your interests with the skill you wish to learn.

2. Can I freelance without a degree?
Yes, you can. As long as your skills serve your client, you do not need a degree. 

3. What is the easiest freelancing job for a beginner?
There is no easy freelancing job per se. Freelancing is a vast field, and you can work in many areas, such as social media marketing, content writing, graphic designing, web development, and more.

4. How do you earn as a freelancer?
You can earn on a project basis or by setting up an hourly rate.

5. How do contracts help freelancers? 
Contracts safeguard you by legal issues and non-payment of dues, among other things.