Case Study
How Pepper helped PharmEasy curate 1,500+ Product Descriptions leading to higher conversions
Nominated by The Economic Times as one of the startups most likely to become a blue-chip corporation, PharmEasy has successfully delivered 15 million orders and serves over 22,000 pin codes. Riding on a wave of acquisitions such as Medlife and Thyrocare, PharmEasy has recently raised a 350 million dollar funding round and catapulted itself into India's first e-pharmacy unicorn.
With a vision to modernize healthcare in India, Pepper is only fair to turn to the most effective way to cater to their content needs.
For PharmEasy, sales are driven by content
For a brand like PharmEasy, their very business depends on the vast scale of SKUs they offer, which is medicines. With over 1 lakh medicines listed on its website, the sheer growth engine is fueled by content. Since its inception, the Indian online pharmacy has served 20 million patients and maintains product and service listings across several categories. At its heart, it is almost like an e-commerce company focused on acquiring new customers and retaining existing ones through its offerings and customer experience.

"Content helps us solve multiple verticals such as search engine optimization, thought leadership, social listening, acquisition, and more," shares Sharad Harjai, Vice-President of Marketing at PharmEasy.
"Scalability with any sort of platform or agency is difficult, and that's where Pepper helped us most. We initially partnered with them on orders for 50 content pieces, which has gone up to 1500 in a month. Post our partnership, we generated 15 times more product descriptions than we did with our in-house team."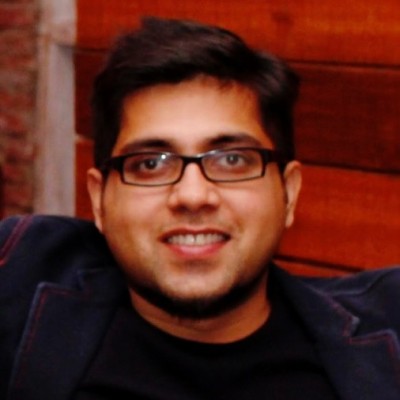 Challenge: Generating quality content reliably at scale
As an e-commerce service provider in the healthcare space, PharmEasy aims to be more than just a merchant by providing information and knowledge to patients seeking advice on topics ranging from a course of treatment and suitable diagnostic tests to ways of alleviating lifestyle diseases.

Here's what they asked Pepper Content to do :
Create content across multiple categories.
Within each category, deep-dive into specific topics.
Ensure the content is well-researched and authentic.
Ensure the content is 100% accurate.
"In healthcare, we must ensure that every piece of content adds value. Especially because there is so much information available online," says Sharad.
Due to workforce shortages, traditional agencies could not fulfill PharmEasy's growing content requirements. In a function where consistency is critical, they needed to find a reliable and flexible partner, enabling them to confidently place orders for large volumes of content as and when required.
25%
Improved Overall Conversions
30x
Scalable contet in 6 months
Scaling with Pepper
Partnering with Pepper was immensely fruitful for PharmEasy. The alternative in hand was to hire and train a vast in-house content team. This would have been inefficient and time-consuming. The ongoing association has provided them with the confidence to become more specific about which categories to expand. Putting out content consistently has helped PharmEasy capture interest and improve its SEO ranking. Their overall conversion rates have increased by 25% in the past six months.

Buoyed by the positive results so far, PharmEasy is interested in trying out additional services from Pepper, such as translation and thought-leadership content. Aside from collaborating as an execution partner, they will also seek strategic advice on the best ways to define content strategy. This would lead to better alignment on business goals and increase their competitive advantage in the crowded e-commerce space. In the future, they are planning to expand the range of topics covered and continue experimenting with mediums such as video and text.