Uncategorized
How Network18 attracted over 100,000 views on their blogs
Network18 Group is a media and entertainment group with interests in broadcasting, digital, movies, e-commerce, magazines, mobile content, and allied businesses. TV18 Broadcast Limited is the broadcasting arm of Network18. TV18 operates India's largest bouquet of News channels across 15 languages and 26 states; with marquee properties like CNBC-TV18 in Business News and CNN News18 in English News.
Challenge: Difficult to scale content creation in the stipulated time
Network 18 team caters to all sectors including technology and finance. Their channels include First Post, CNBC, CNN, and Forbes India all contribute to the network's mission to cater to both the niche and masses.
Network 18 creates mass-rich content that caters to people interested in daily news and events happening around their neighborhood. It's a combination of all the categories they are handling.
They're mainly focused on face-to-face interactions which are then transformed into articles for readers. The idea is to present discussions that may last 22, 30, or even 60 minutes in a more concise and accessible format. They are also creating video content.
Earlier, they used to work with an agency to create content and faced these challenges:
Subpar quality of content as it was not backed by research and was quite generic.
The turnaround time proved to be lengthy, making it difficult to meet deadlines
A high volume of content had to be created.
Having an integrated solution where you put your requirements and get an output in a stipulated time period is very useful for a business like ours. Once we started using the platform, we were able to understand the amount of work we could get done and have gradually integrated our system here.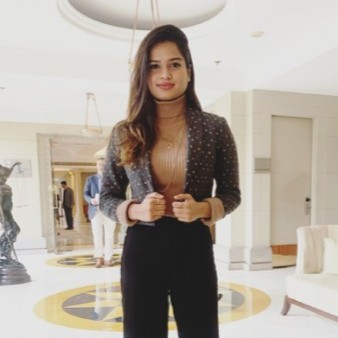 Solution: Streamline content marketing with Pepper
Pepper's entire platform provides a seamless experience without the need to write emails or draft memos to get content created. The team places a request on the platform and gets the process started, without any manual intervention.
Pepper's platform provides the ability to keep track of all assignments and content for their company. The team uses Pepper Chat to communicate with external creators on the content and timelines.
With the streamlined workflows, the team manages the approval and feedback process efficiently, helping them scale content with the quality.
3x
increase in page session time
80%
on-time content delivery
Impact and Results
Pepper's expertise in financial and technical content and commitment to quality were key factors in TV18's success. By ensuring that the content was of high quality, Pepper was able to help TV18 improve its viewership and grow its audience. Additionally, Pepper's commitment to quality ensured that TV18's content was able to meet the high standards of its viewers. As a result, TV18 was able to achieve its goals and improve its overall performance.
With Pepper, they reduced the turnaround time without compromising the high-quality standards and helped TV 18 and its partners get the results they were looking for. Their team could meet deadlines as 80% of content was delivered on-time via Pepper.
As the content was tailor-made for the target audience, their content published on Forbes crossed 1 Lakh+ views. As the content was engaging, they saw 3x growth in their session time on the blogs.
They are now working on developing content for the finance sector, AI, machine learning, and technology in general, featuring on multiple channels.