Marketing
How Fevicol uses digital marketing to its advantage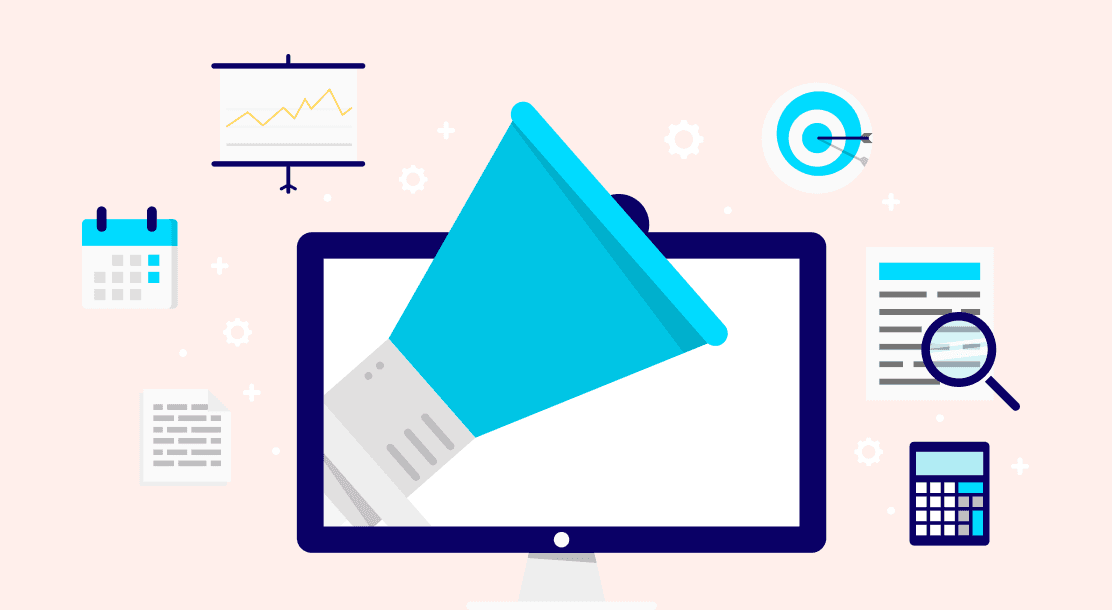 The Indian Fevicol marketing completely changed and aced the marketing game for the brand and its company, Pidilite. Here's everything you can learn from them.
We all agree that content and advertising are powerful tools in the internet age. When done right, they help you connect with your users strongly, leading to a healthy consumer relationship, excellent sales, and conversions.
And while content marketing may be a thing of this decade, advertising isn't. To prove it, we are here with a blog about Fevicol marketing.
Pidilite, a company founded in the 1960s, became an iconic brand that nearly every Indian household recognizes. How exactly did they do it?
Read on to find out all about Pidlite's remarkable Fevicol marketing strategies.
The Foresighted Leaders of Pidilite
Pidilite is an Indian adhesives manufacturing company that has made a phenomenal journey. Founded in 1959 by Balvant Parekh and Sushil Parekh, the company produced and sold products that were of unassuming nature. Let's face it – there is little about adhesives and sealants that would grab the attention of a regular Indian right now or even back then.
Despite the challenge, Pidilite went ahead to leave a mark on the country and the world, and 60 years later, it continues to do so. It was the marketing strategy of Fevicol that helped them on their journey to become Asia's number one brand in their category.
Let's go step by step to understand how they did it.
Fevicol Marketing Strategy: All the Things They Did Right
●
The logo: First steps to Fevicol marketing
Soon after founding Pidilite, the company approached Ogilvy & Mather, a leading advertising agency, to design its logo. The Fevicol marketing strategy the agency applied showcased the brand's strength in hyperbole. This aspect is an ongoing theme throughout their brand communication.
Fevicol was originally crafted to seamlessly and strongly join furniture parts. Thus, it was necessary to market it to carpenters and furnishing businesses throughout the country.
The logo shows two elephants stuck together with the bond of Fevicol. The rising sun in their backdrop is a metaphor for the brand's freshness and popularity in the market. The logo thus represents the strong bond of Fevicol, which is also a brand tagline that the company often uses in its Fevicol marketing strategy.
●
Business strategy
While Fevicol is its most popular product, Pidilite has a range of adhesives and sealants in the market. Pidilite thus has a strong product portfolio, which has further helped Fevicol build a presence in the most challenging markets.
As a part of the marketing strategy of Fevicol, their products start at a price of merely INR 5. This aspect makes them a hit in the remotest regions of India.
Furthermore, Fevicol has never abruptly increased the price of its products, which has further helped its users build a deeper trust in the brand. Considering that the production cost of these products depends largely on the fluctuating market rate of petroleum and other resources, this must have been a tough nut to crack for Pidilite.
●
The bold B2C approach in the marketing strategy of Fevicol
The sealant and adhesive industry is considered competitive, especially in India. Naturally, Pidilite had competitors it needed to outdo. As a result, the brand has to take a strong B2C approach, reaching the consumer directly through different Fevicol marketing and sales strategies.
For example, with the help of Ogilvy & Mather, Pidilite started marketing Fevicol in magazines, newspapers, street wall advertisements, etc., until they made it to the television through ads.
They also began increasing the stock keeping unit inventory for every shop, thus making their products an obvious choice for the buyer. And with all the right moves, Pidilite's marketing strategy of Fevicol worked wonders.
●
Ogilvy & Mather: the ultimate Fevicol marketing strategy
As the world of advertisement moved towards television from magazines and conventional street ads, so did Fevicol marketing.
The 90s were all about TV ad jingles, from the catchy melody for Nirma to the sprightly Vicco ads taking hold of the cinema halls. One such brand to ace video ads was Fevicol, thanks to Ogilvy & Mather.
Within 15-30 seconds, the brand brought forth an exciting story, a medley of catchy music, and wise usage of lyrics to grab the viewer's attention. From "Egg" to "Mooch" and more recently "Sofa," Fevicol marketing has been at it when it comes to making compelling ads for their audience.
●
Changing with time
While Fevicol marketing excelled at creating content, they kept moving forward with time. From magazines, billboards, and then the radio, the company was quick enough to move to popular TV channels and celebrity endorsements.
Then, when the time came, Pidilite built its website and a winsome presence on social media platforms, including Instagram and YouTube, creating content consistently.
6 Most Iconic Fevicol Marketing Campaigns
A looming theme around all Fevicol ads was the simplicity and relatability they brought forth. The brand would take the simplest incidents and themes to weave a story around. And in doing so, they ensured to add elements that resonated well with urban and rural India.
The creative team also put their best foot forward each time regarding narration, acting, soundproofing, and music. And their efforts almost always converted into iconic ads that would become the talk of households during dinnertime. Let's review some of the most iconic Fevicol ads.
1.
"Egg"
We see a chef preparing eggs in a restaurant kitchen in this advertisement. He cracks the first egg, then another, and then – an egg does not crack after multiple attempts. In fact, the egg is so hard to crack that it breaks metal utensils and still does not budge. In the end, we see that the hen that laid that egg was feeding on a Fevicol box.
Moving away from the obvious and logical, this ad assumes a humorous take on life. It creatively shows Fevicol's USP, i.e., bringing strength to any product that it is used with.
2.
"Bus"
Set in the arid lands of Rajasthan, this ad immortalizes an iconic scene from the villages of India. A single-vehicle crammed up to the brim with commuters, slowly navigating a completely remote area.
In this ad, though, Fevicol marketing takes a slightly exaggerated tone. Looking closely, you will spot some individuals sitting in bizarre and unbelievable postures and still not falling off. However, that is the magic of Fevicol, revealed at the end in the classic Fevicol marketing way.
What adds to the beauty of the video is the selection of vibrant colors, doing justice to Rajasthani attire. The landscape also looks quite dramatic, adding to the mood that Fevicol is trying to set.
While Fevicol excelled at marketing as far back as the 1970s, what does the future of marketing hold?
3.
"Mooch"
Another brilliant idea, Mooch, stands apart for the vivid imagination it brings forth. It shows the life of a woman who, as a young girl, had used Fevicol to stick a fake mustache for a play. Her life is changed forever with this act because the mustache never comes off – even when she marries, becomes a grandmother herself, and walks the gates to heaven.
As a humorous and satirical advertisement, Mooch was sure to entertain people every time it aired. It stirs curiosity, entertains profoundly, and leaves an impression. This ad is an exemplary work of Ogilvy & Mather's Fevicol marketing.
4. Todo nahi jodo"
This advertisement is a great example of how Fevicol marketing used strong sentiments of the people to send out a powerful brand message. Set at the Wagah Border of Punjab, the ad shows a soldier duo from India and Pakistan performing the renowned flag hoisting ceremony.
The story unfolds in mere seconds to show compassion and the notion of how a strong bond can change lives.
5.
"Sofa"
Released in the more recent times, Sofa is a heartfelt advertisement that dives into the glory of Indian traditions.
We see a sofa being handed down to women as they get married. It takes a journey from government offices to households and beyond, crossing decades untethered. At the same time, the different upkeep of the sofa every few years shows the passage of Indian tradition in a realistic manner.
This ad was an ode to the brand finishing 60 years successfully in an over-competent market. Needless to say, Fevicol marketing strung a chord in everyone's heart with this ad.
6.
"Mazboot jod ka mazboot reminder"
This advertisement, released during the pandemic, is staged to show a typical day at the mall. Passersby try to pull out a chair and sit, but the chairs don't move even an inch. After much pondering, it is revealed to the individuals that the mall requires social distancing.
In the end, they also show Pidilite's message from its brand Fevicol – the seats did not move because they served a greater purpose, safety. Thus, the brand reminded the audience to follow social distancing rules whenever they step out.
Key Takeaways
● Fevicol's iconic ads are still abuzz in marketing, proving that well-thought and heartfelt content can go a long way.
● At every step of the Fevicol marketing journey, whether designing their products or taking the B2C approach, their understanding of their target group has greatly helped the brand.
● You can also implement the marketing strategy of Fevicol in today's world. Their ads are great inspiration if you are working on your brand's marketing and exploring video content.
● Fevicol marketing is a prime example of how even the most unassuming products can be marketed in the most exciting way–you just have to think out of the box.
● Through its marketing, the brand not only sold the product but also served to spread social messages. "Todo Nahi Jodo" and the coronavirus reminder are fine examples of how you can use your marketing to create an even larger impact on the audience.
Learning from the Best
Often, the best way to learn marketing is by studying great success stories from around the world. Fevicol's marketing strategy is a fine example that can come in handy to marketers in surprising ways.
FAQs
1. Is Fevicol a B2B or B2C company?
Fevicol is owned and marketed by Pidilite. The Fevicol marketing strategy uses B2C (business to customer) marketing to gain market share. On the other hand, its competitor Loctite (known for its product Henkel) primarily caters to and dominates the B2B (business to business) market.
2. What is Pidilite's Fevicol marketing tagline?
Fevicol's tagline is "The Ultimate Bond," referring to the product's primary feature. Although, through their marketing, you will notice that the meaning of their tagline goes beyond that.
3. What are some famous marketing campaigns by Fevicol?
Over the years, Fevicol marketing has given the Indian advertising industry some iconic slogans around the brand's campaigns. Some of these include "Barson se barson tak," "Zor laga ke haisha," "Pakde rehna," and "Fevicol aise jod lagaye, achhe se achha na tod paye."
4. Who are the creators of famous Fevicol advertisements?
Ogilvy & Mather, one of the most reputed advertising agencies in the world, has been behind the successful marketing strategy of Fevicol.
5. Since when has Fevicol been doing marketing in India?
Soon after its inception in 1963, the brand contacted Ogilvy & Mather to take up Fevicol marketing, such that it reached the masses of India. Since then, the agency has made multiple memorable ads for Fevicol.