Guest Post
How to Create Content Consistently on Social Media for your Personal Brand?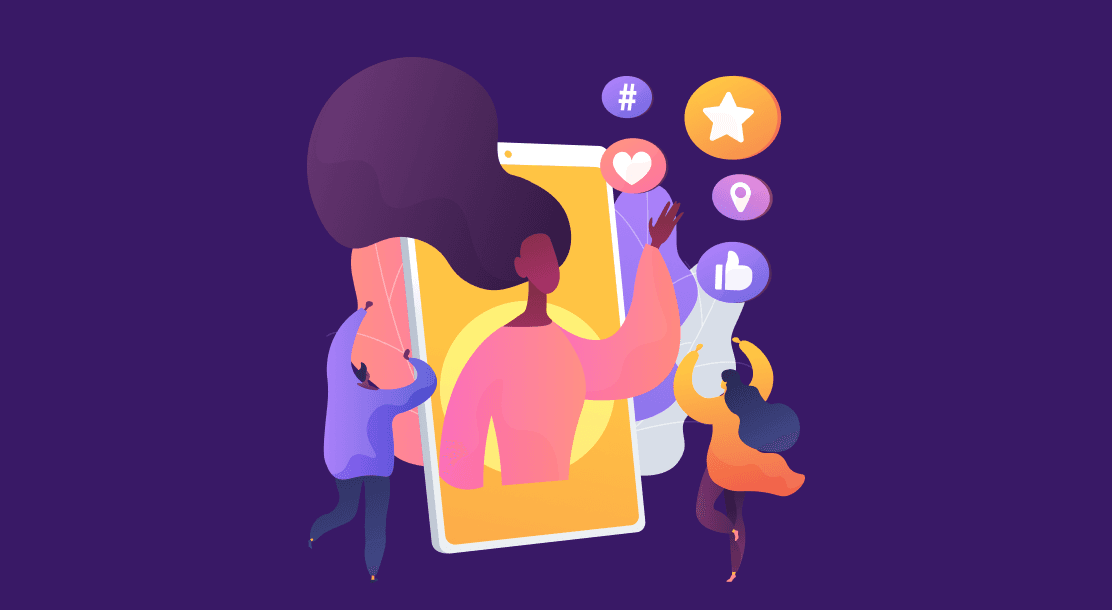 Personal branding is the latest buzzword in the marketing industry. Today, there is no better time to build your personal brand on social media and leverage it. You can be a job seeker, freelancer, or business owner; a personal branding strategy will help you to kick start your career goals.
Almost everyone knows the advantages of building a personal brand but most struggle to stick to it as they run out of content ideas or are confused about what to post. This issue can be resolved by developing a structured content marketing strategy.
What Is Personal Branding?
Personal branding is packaging yourself, your career, and your experiences into a brand for the uninitiated. It is no different from branding, which comprises the look and feel of a company, including the logo, website, and social media handles.
McDonald's with two golden arches and the tagline "I'm Lovin It" is a classic branding example. Their ads consist of friends or family enjoying their burgers, and that element comprises the whole brand. As soon as you see a McDonald's ad, you recognize it.
But, how can branding help individuals? It works on the same principle as you become your personal brand. The content becomes your voice as a company, and the success of your brand is based on how successfully you can market it to your customers. There are a lot of channels that help to build a personal brand, but you can use the system described in this blog for:
How to Stay Consistent with Personal Branding?
The primary element of personal branding is a content marketing strategy. You can start by setting a structure.
Ideate rapidly
The fastest way to develop ideas is to set up a system to generate them. For example, if you are a content writer who wants to build a personal brand while talking about content writing, content marketing, and social media marketing, then read about them regularly. Subscribe to newsletters, join groups and communities and follow industry leaders on social media in your niche.
You can even add keywords on Google. For example, "Content Marketing + Medium." You will get a lot of blogs on the topic published on medium, and you can use their headlines to generate posts. You can even add platforms like Reddit or Quora instead of Medium.
Choose a solid format
Apart from generating ideas, create five to six templates for your post. The templates can look like this:
Format 1
Start with a hook (for example, 5 books that changed my life forever)
Add a story
Write about takeaways/results/learning
End with a call to action
Format 2
Hacks or tips (tips to rank better on SERPs)
Explain how it is a life-saver tool
End it with a question
These are some of the format examples. Keep them ready and match them with a trending or valuable topic in your field. Write a quick headline based on that and repeat it until you have ten headlines.
The format exercise is easy for content writers, but there are freelancers and business owners from other fields that might struggle with it. In that case, go to typeshare.co. It has various formats which will help you to build a post. Also, there is a free plan that can help people start.
Edit ruthlessly
The easiest way to lose a reader is through unclear writing. When creating your personal branding strategy content, you might lose the plot or forget to use the right words.
So, proofread your post and pass it through different content marketing tools like Hemmingway Editor. This excellent tool will show your post's grade level and readability. It will also show the poor word choices and sentence structures which will help you edit better.
Distribute widely
Most people waste the distribution opportunity. It is an essential aspect of a content marketing strategy. If you have already written something, why not post it to all the relevant channels?
Post in on all your social media accounts, communities, and groups so that it reaches as many people as possible. Have a solid distribution strategy and either use a tool to post it or set aside some time in the day to do it manually.
Stay consistent
You will have to stay consistent to see any tangible results of personal branding on social media. This system will surely help you generate ideas and structure them in the form of posts. Writing regularly is essential to stay consistent. If you feel that you do not have the time to write and create posts for your content marketing strategy, hire a writer or use AI writing services like Peppertype.ai.
What to Focus on While Creating a Personal Brand on Social Media
Stay focused
Most people on social media are unfocused. They want to do everything and want to be everything to everyone. Decide on what you want to portray and stick to it. Your message should focus on your target demographic, as that will make it easy for you to create content.
For example, if you are a content writing coach, your target audience is fellow freelancers and job seekers looking to learn the skill. If you are a content writer who provides services, your target audience is founders and content heads looking to hire for their company.
Be authentic
It is the most clichéd advice as everyone says this, but it still stands true. Your audience can see right through an indigenous act. People will call out copycats on social media immediately.
Being yourself on social media will help you efficiently maintain your personal brand. Finding your voice will also add to your content marketing strategy and help you spend more time on it by engaging with your audience.
Narrate a story
Good marketing is simply the art of exciting storytelling. You will lose half of your potential target audience if you don't know how to narrate a story through your posts.
No one likes to read posts that only sell. Adding valuable information and narrating stories will encourage the audience to engage with your personal brand. Also, human beings love to hear or read stories for entertainment in the form of books or movies. Thus, adding that element to your content marketing strategy will make your personal brand unstoppable.
Conclusion
Personal branding is a great way to beat the competition and stand out from the crowd. Many people can leverage the power of social media through personal branding by generating leads to set up a 6-figure online business or landing a job in their dream company.
It helps an individual to show their expertise and authority in their field. When you regularly show up on social media and talk about your experiences and niche, it helps you gain recognition.
However, it is essential to set up a system to generate content ideas and create posts, as most of the time, your personal brand can be sidelined due to client or office work. Remember failing to plan is planning to fail.
Sanjani Shah is a self-taught writer who has written over 3000 articles in seven niches. Shah loves creating content that engages, sells, and makes a difference.