Marketing
A Detailed Guide to Metadata for 2022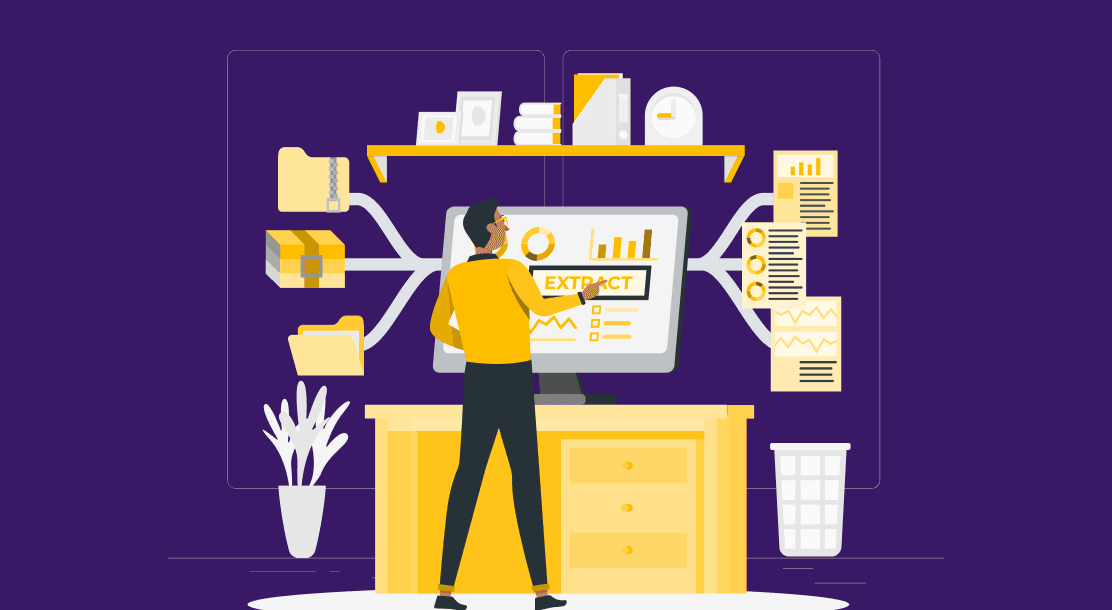 Want to be seen by search engines & your target audience? Creating the metadata is the first step. Read on to learn everything that matters in metadata.
Metadata is what describes your data in the best possible way. It includes your meta title and meta description. When a person types a keyword in a search engine, the metadata shows up along with your competitors on the screen.
Whether starting a blog or optimizing your website, learning how to write metadata is essential in 2022. Metadata in SEO can help increase rankings on search engines like Google. That is if you follow all the latest guidelines and create compelling meta titles and descriptions.
But how do you create powerful metadata? That's what we're here to discuss. In this guide, we'll cover the basics of metadata, plus some tips and tricks to make your metadata more effective. So dive in and learn how to make your data work smarter.
What is Metadata and Why Is it Important for SEO?
The metadata is a tag in HTML that gives a brief description of the page. It can be used to describe your blog or article, improve search results, and provide contextual information that can grab your audience's attention.
Optimizing the metadata is a must to make your content SEO friendly. It increases your visibility rates on search engines and allows you to connect with the audience to get clicks. They work like ad copies for each page. Using the right types of SEO writing with metadata can enhance rankings; moreover, it improves your click-through rates (CTR), boosting your SEO plan.
How is Metadata Different from Search Snippets?
Metadata is not the same as search snippets. While they may look similar, they are two different things.
The metadata is created by the blogger or publisher of the article. You can control the HTML tag, add the keywords, and optimize it according to your needs.
On the other hand, the search snippets are descriptions that Google creates for web pages. It is not in your control. Google can choose to highlight the metatag or go for the most relevant lines from your page.
Once you are clear about this distinction, you can understand that metadata is a useful tool to control CTR, clicks on your page, and even helps in conversion. The metadata can help you gain the audience's attention, give them what they are looking for, and lead them on to your website.
10 Tips for Writing Powerful Metadata
Every article or blog you feature on your site must have a purpose. This is what the metadata should communicate, including the title and description. Let's look at these tried and tested tips to get your pages some real attention!
1. Use the focus keyword
Every time your audience types in a relevant keyword, your webpage should hit their search results. This is always the plan. That's why you cannot miss out on the focus keyword or primary keyword even in your metadata.
It will be the featured snippet from your page. You may also use slight variations of the keywords. These keywords will be highlighted by Google in a search and give your site some good attention.
2. Keep it concise
As you must have noticed, the metadata has minimal space. It's two to three lines, and you do not want to miscommunicate in this space. Your meta title and meta description should be kept within the character limits defined by Google.
The meta title can reach up to 60 characters, and the meta description can go to 155 characters. That's not a lot of space, but you will get the clicks you need if you create a compelling copy. Keep it to the point, crisp, and relevant.
3. Make sure the metadata matches your content
Relevance is super-important when it comes to modern SEO. You may be tempted to use something else trending on the internet to get featured on Google– but that can also be deviating for your audience.
The metadata should talk about the content on your page and nothing else. You may talk about how it may help your audience and solve a common problem.
4. Keep your target audience in mind
Spend some time to understand your audience before you write a sharp, concise meta description. Go through the brand's brief and understand 'who' is getting the benefits from the page. A strong copy can engage your visitors and make them click.
Talk to them directly in your metadata. What are the most likely to look for if they are typing a keyword? How can your blog help solve that problem? What language will help them connect instantly?
5. Use action words wherever possible
A good copy is all about compelling the user to act. A call-to-action command can make them convinced to click on your article and read more. Add an active verb and definitely, avoid the passive tone. Here are some examples for reference.
Discover how you achieve…
Read on to know all about…
Find out the latest tools for…
Check this out to learn more…
6. Research competitors before you begin
The internet is a competitive world, but it is also inspiring. No matter what your blog is about, the chances are that someone else is already getting the attention for the relevant keywords. Check what your competitor blogs and websites are doing to get the clicks. What kind of verbs and active phrases is helping?
While doing your keyword research, you will come across many other brands. Study them thoroughly and shortlist the examples that can align with your brand. This will also help you know about your audience and cater to them in a better way.
7. Avoid copying other metadata for your article
We do recommend learning from competitors but never copy your metadata! Duplication of any kind can result in bad SEO and lower your chances of getting featured. If you add metadata for a page, make sure that it's fresh and unique. A unique meta description will also make you stand out from the crowd– giving your snippet an edge.
8. Stay away from clickbait
Clickbait is harmful to your SEO. It involves copying from "trending topics" and leads to irrelevant and misleading content. Remember that you should offer trust and reliability for your audience as a brand.
It's great to use the spotlight on some trending topics but make sure you add your creativity. Do not steal clicks with clickbait titles because if it doesn't offer value to the audience, it will also increase your bounce rate.
9. Use your brand name
Many brands are using the blog space to connect with the audience. This will involve giving valuable content that will help the users. The meta title is the first bold line that appears while typing a keyword. It's a wise practice to use the brand name in this title.
Not only will it automatically distinguish your article from the rest, but it will also develop the reliability factor. At the same time, you must be careful to use the right tone and language in the metadata that aligns with your brand values.
10. Entice your audience with your Metadata
The metadata is like an introduction about your page to your audience. While this should be like an informative summary, it's also about compelling the users to click. Connect with your target audience, and give them what they are looking for. We really cannot overemphasize the importance of a crisp and compelling copy.
Nailing the Metadata Every Time
A great metadata feature can truly raise your potential of getting noticed. It gives your content the extra edge, making it more appealing to the audience. It is essential for SEO as well as catering to your human audience.
By following the tips above and proper SEO blog writing, you can easily create robust metadata to increase your CTR, establish brand trust, and get good traffic on your website. Always be original, creative, and understand the needs of your audience while you get meta!
FAQs
1. What are the different types of metadata?
Metadata is what describes the data. There are many types of metadata, including descriptive metadata, administrative metadata, and structural metadata. Depending on your field and study, you may have to deal with different kinds of these to describe your content.

2. Why is metadata useful for SEO?
The metadata communicates the most important information related to the searched keyword. It makes the users know what to expect from a webpage and click. Relevant metadata can help search engines crawl through the page and rank your blog. It also increases your CTR and gets you more visibility.

3. What is the simplest way to describe metadata?
Metadata is used to describe the data. This is where you tell the reader what your data is about in simple words.

4. What is the character limit for the metadata?
The metadata is divided into two parts- the title and description. The title can go from 50 to 60 characters, and the description can be around 150 to 160 characters long.
5. What is the best way to create the metadata?
Follow the character limits and write a concise copy. Talk directly to your audience, using the active keywords that compel them to click. Add your primary keywords and describe the purpose of the page. The metadata is the first introduction of your content featured amongst many others.