Design
20 Best Freelance Graphic Designer Blogs In 2022 That You Must Check Out for Inspiration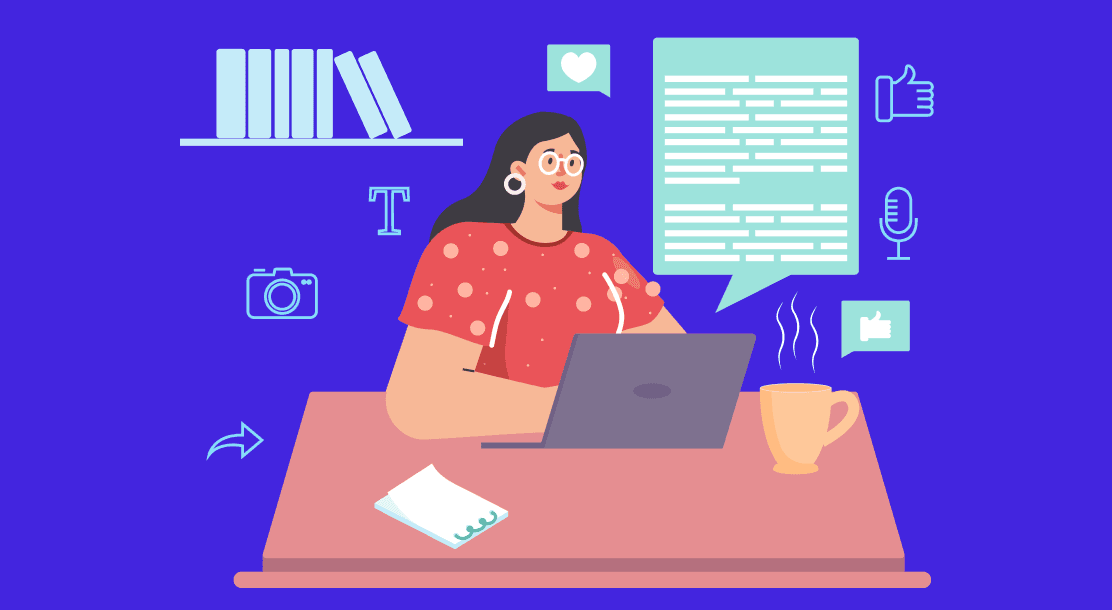 Graphic design is an important element of UI and UX design. As a UX designer or an upcoming freelance graphic designer, knowing graphic design fundamentals properly makes sense. Thus, following graphic design blogs is a great game plan to hone your creative sword.
However, it's not just UI or UX designers who can profit from trailing some popular graphic design blogs. A product manager or even a UXer from a non-creative background can benefit from adding some creative representation and composition to their reading list.
Here we've handpicked some of the best freelance motion graphic designer blogs to inspire you in your freelance journey.
20 Best Freelance Graphic Designer Blogs in 2022
Founded in 2005 by Tina Roth Eisenberg, SwissMiss is a popular blog that offers unique, high-quality content for people looking for inspiration. The blog features artistry, designs, and works that include conversations and quotes with other popular designers. If you're looking for some fantastic freelance graphic designer blogs, check this one out.
This special publication is a super creative blog resource to check for some inspiration. The platform Adobe 99u features stories of the careers of creatives. It's a great platform that connects like-minded people and is excellent if you're a freelance graphic designer.
AIGA is another excellent blog that freelance graphic designers must check out. It comes with a wide range of web, print, branding, illustration projects, and packaging. Eye On Design by AIGA is an excellent blog if you want to discover the latest designs worldwide.
Adobe Creative Cloud Blog is a place where you can get all the magic tools to create unique designs. In addition to all of this, the blog has a discovery section that has various inspiring content alongside training videos, free resources, and live streams.
Founded in 2007, It's Nice That is a great platform that provides you with a curated mix of graphic designs and illustrations. They also post design and upcoming art events as well. They also produce 'Printed Pages', a printed publication.
The complete form of BP&O is branding, packing, and opinion. Founded by British writer and designer Richard Baird, it's a superb blog for freelance graphic designers. All Richard's articles reflect his expertise and taste.
The two creative people behind this online publication are Daniel Freytag and Glenn Garriock. It's a fantastic blog to find individual stories about creative talents that offer you inspiration if you start as a freelance graphic designer.
If you're looking for some eye-catching content, Visuelle is another excellent graphic designer blog. Founded by David Bennett, it's a blog where you can find work from various international freelance graphic designers and creative studios. The work featured on the blog involves minimalist graphic designs and modern typography.
Created by Andrew Gibbs in 2007, Dieline is a blog that showcases unique and beautiful packaging design concepts. This popular blog features innovative design solutions that are great for freelance graphic designers.
Since 1980, Creative Review has published print magazines. Most of their articles require paid membership. Those who subscribe to this platform get high-quality reviews and news about graphic design.
ID Identity Design is a great blog to read when it comes to identity design and branding. Here, you can find great case studies from different branding studios and designers. Experts highly recommend his blog.
Alessandro Scarpellini from Italy created the popular Visual Journal. It's a blog that showcases branding, visual communication projects, and graphic designs worldwide. If you're a freelance graphic designer, you must check it out.
Typeroom is one of the greatest sites for people in love with typography. Typeroom always features high-quality fonts and trending typography. They even explain various typographic designs and talk with designers to provide valuable information.
Abduzeedo is one of the most popular available graphic design blogs. Founded by Fabio Sasso in 2006, it's a collective blog written by several editors who are ready to share inspiring articles about web design, graphic design, photography, and illustration.
Originally published as a print publication in 1986, Design Week moved online in 2011. This online publication features well-written design news focusing on product design, graphics, and branding projects.
Creative Bloq is a well-known design blog that is very popular. The blog publishes exciting and valuable tutorials and reviews about products, design news, buying guides, and inspiring work. Creative Bloq is an excellent stop for VFX or 3D artists, web designers, illustrators, and graphic designers.
Launched in 2011, Inspiration Grid is a graphic design blog that has gained tremendous popularity. Regularly, they post beautiful art, illustration, design, typography, architecture, photography, and fashion projects.
If you're looking for a fantastic source of graphic design inspiration, then check out Mindsparkle Mag. This blog features unique projects from branding, web design, graphic design, and motion graphics. In addition, you will also find job offerings on the blog.
Vitaly Friedman founded Smashing Magazine in 2006. This well-known online magazine focuses on web design and development and provides high-quality content from the creative industry.
We And The Color is a popular online publication founded in 2010. The blog features some of the best content from various creative fields. Along with that, they also showcase amazing digital products like high-quality templates and fonts.
These were some of the 20 best graphic design blogs in 2022 that you must check out if you are someone just starting as a freelance graphic designer. You can easily find plenty of amazing freelance graphic designer books online that offer you a lot of inspiration. So, make sure to check them out.
FAQs
1. What does a freelance graphic designer do?
A Freelance graphic designer is a creative professional who produces designs using visuals. The job of a freelance graphic designer is to assemble graphics and images creatively by using technology and tools.
2. What are the rates of a freelance graphic designer?
The salary of a freelance graphic designer in India is between 1.0 Lakhs to 6.4 Lakhs.
3. Is freelancing well for graphic design?
A freelance graphic designer can work at their own pace as their boss. They make use of various tools to suit the requirement of the client. They produce various designs and work with clients separately. Their work includes creating designs and assembling graphics and logos.
4. How do you find freelance graphic designers?
You can easily hire freelance graphic designers online through Toptal, Upwork, Dribbble, 99 designs. There are plenty of excellent websites online where you find the best freelance graphic designers.