Translation
German Translation Services: When Just English Isn't Enough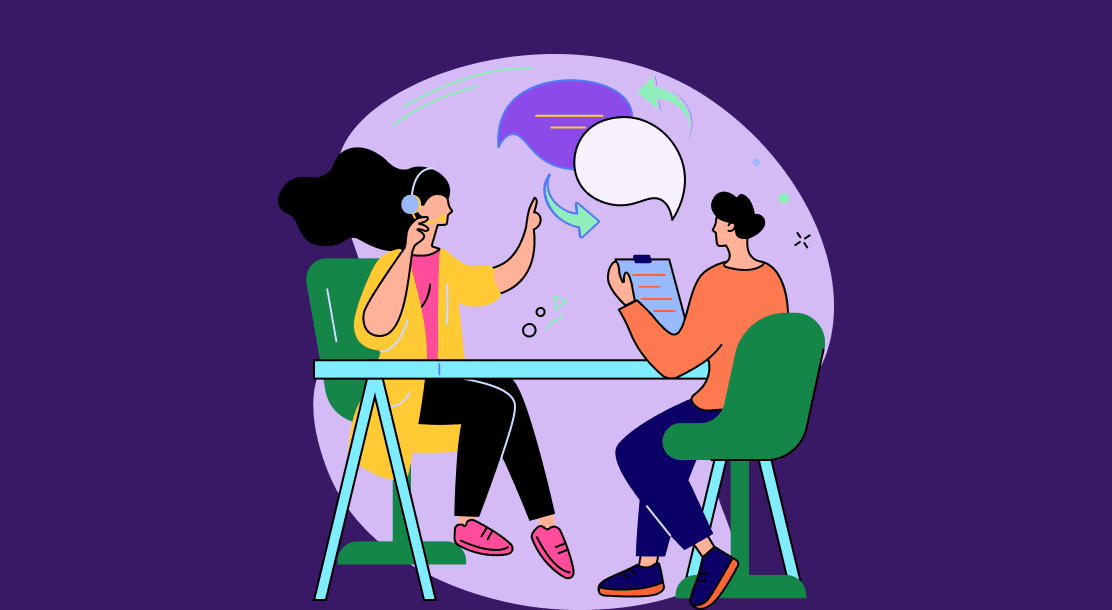 German translation services are growing popular due to their application in B2B and B2C communication. Hiring a good German translation service results in a high ROI.
You might have felt the world is your oyster as an English speaker. But statistics reveal that only 5.1% of the world's population are native-English. This means a monolingual English speaker may experience a communication gap with almost 95% of the population.
But learning a language takes at least a year. Most people can only know up to six languages. This article talks about learning multiple languages. However, we don't recommend it because learning one language alone is a task.
Because this is the case, there is an obvious solution: hire a person/firm that is already a specialist in the language you need to communicate in and in English. This is why there is a need for skilled translation services. Business translation has a significant impact on e-commerce.
The Growing Need For German Translation Services
Even as translation services are in great demand in this "internet global village," German translation is being sought by businesses, tourists, and others interacting with German speakers.
German is spoken in several European countries, including Germany, Austria, and Switzerland. Many of these German speakers don't speak English. Also, German is a popular second language in Poland, Slovenia, Denmark, Finland, Hungary, and the Netherlands. Both cultural and economic reasons dictate the growing need for quality German translation services.
Many German speakers who speak English aren't fluent in it. They are far more comfortable speaking German. Culturally, German speakers are proud of their language and are more receptive to someone who speaks their tongue.
Economically speaking, Germany is the largest economy in Europe and the fourth largest in the world. Austria and Switzerland are significant economies, too. As the world is more interconnected with each passing year, the need for translation services has grown, specifically German translation services.
Both large and emerging businesses are looking for consultants/firms that are good at German translation. It is worthwhile to note that German translation services are required across all international industries, specifically:
Travel and tourism: Essential translation for tourists
Information and technology: Translation of technical jargon
Digital marketing: Website translation, specifically online German translation
Manufacturing: Instruction manuals, warning labels, HR procedures
German is one of the top 10 languages for website content translation. Here are 5 reasons you need to translate to the German language.
To connect with native German speakers.
To communicate new ideas between German speakers and non-German speakers.
To help tourists engage with locals.
To connect with the world.
To educate German students better.
How To Choose The Best German Translation Service
Translation is a dicey business. It is easy for a novice in German to get confused between the German words for "ladder" or "leader." Or even the German words for "a pigeon or "a deaf person." Imagine saying, "Our CEO is a great leader/ladder who seeks out his goals like a pigeon/deaf person seeks out his home" in the wrong translation.
The best German translation online should balance literal translation with the deeper soul of the words. When choosing your translation service, you must decide between an independent consultant and a translation agency.
Your choice will depend upon the following:
Choose an independent consultant if
You want a single mind working on the whole translation project.
You don't want to spend a large sum on the project.
Choose a translation agency if
You need specialized translations like legal, economic, medical, and financial translations.
You need inputs regarding other languages as well.
You want to work with technology within the translation process.
You are working on a big translation project.
Whether you choose to go with an independent consultant or agency for your German translation needs, remember to keep these five points in mind.
1. Your translator should guarantee quality.
Some firms offer translation quality guarantees. Study the methodology the firm uses to ensure quality. Check if your translator has certifications. Choose a German translator that reputable agencies accredit.
2. Check for testimonials
Check for reviews of the German translation service online. Also, ask them for references who you can call to confirm their quality.
3. Hire German translators with good experience
Experience counts. Check whether your German translator has several years of experience on the job. Also, confirm that your project manager is knowledgeable and experienced.
4. Ensure that the translator turns in the work quickly
The German translation service should do a great job on the project and be fast. Time is money, so you should ensure your translator meets deadlines and turns in the translation fast.
5. A reasonable budget
The cost of the translation service should be a part of your purchase decision. Several firms offer low prices for bulk jobs. Also, some services that provide cheaper translation services are as good as more expensive ones.
The best translation services online for German translation should have the following attributes:
Thorough knowledge of English and German
Knowledge of German culture
Good communication
Ability to research
Ability to use computer-assisted translation (CAT)
A Quick Summary
By now, you should agree with us that businesses in a shrinking world require language translation. German translation is significant in the larger field of translation due to the economic might of German-speaking nations. As a startup or established business that wants to spread its wings, you can experience great empowerment in German-speaking countries by using a German translator.
You can use this write-up as a guide if you want to hire an outstanding translator. Alternatively, could you hit us up at Pepper Content, and we will help ensure you get the best German translation service money can buy. And true to German culture, we are very particular about professionalism and deadlines.
FAQs
1. What are the benefits of hiring a German translator?
You get to connect with Germans in their native tongue. You get understood better and score brownie points.

2. How widely spoken is German?
According to this resource, approximately 130 million people speak German as their primary or second language. Additionally, 289 million people have learned German as a foreign language
3. Does a German translator job pay well?
It depends on the country where you work. In India, German translators earn between Rs. 3 Lakh and Rs. 9 lakh yearly.

4. How does machine translation compare with human translation?
Although technology is improving machine translation, most businesses still prefer human translation.

5. How much German do I need to know to get by as a tourist/businessperson in Germany?
You need to know the essential words for yes, no, thank you, good day, and hello, and perhaps the terms for your favorite foods. As a businessperson, get a translator.