Translation
A Guide To Making Your Translation Project a Success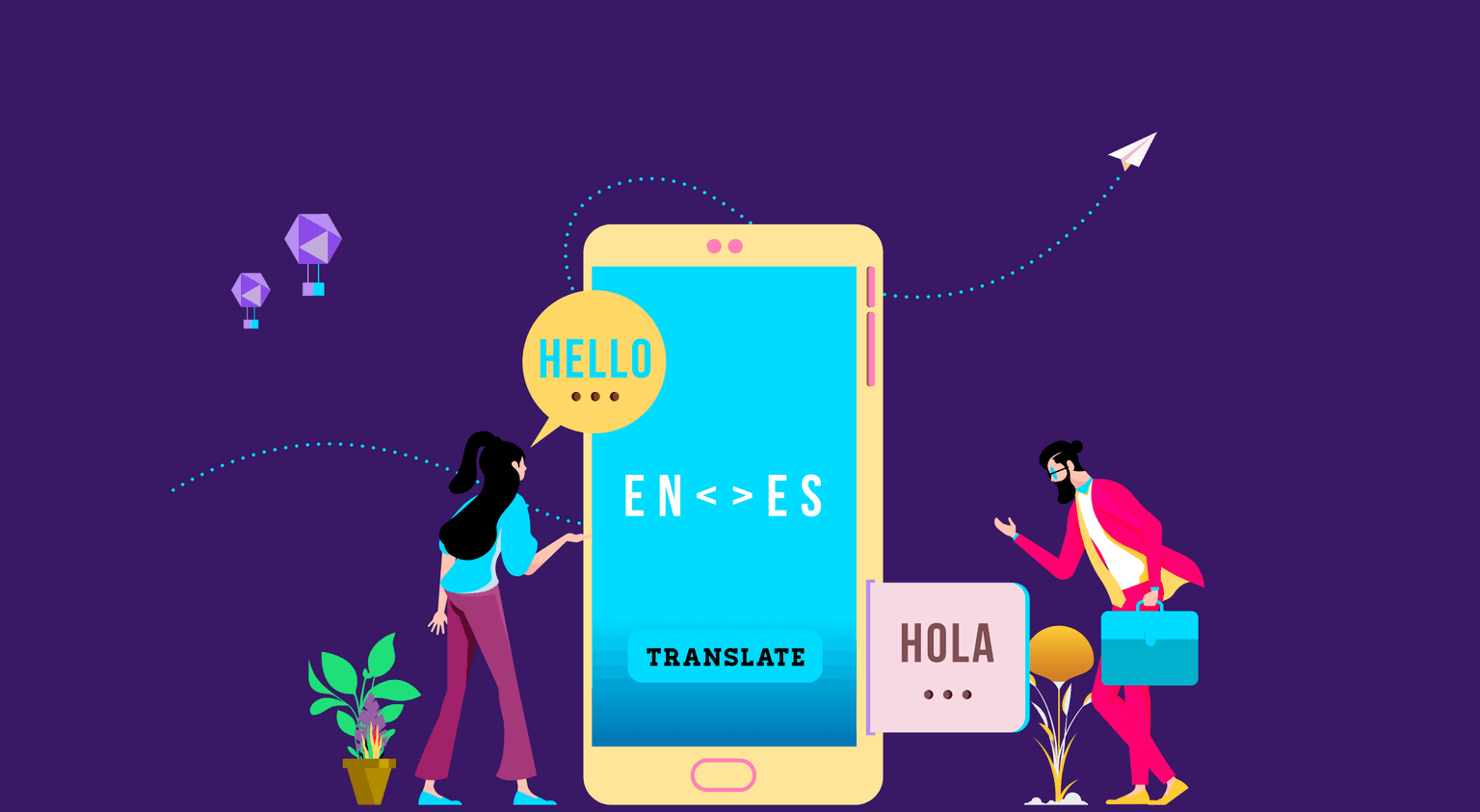 Translation is much more than copying a document from one language to another. We talk about translation projects and their services and how to leverage them.
According to a survey, over 55% of consumers believe that having access to product details in their native language is more important than its price. Over 72% believe that having information in their own language increases the likelihood of them purchasing a product. Additionally, 72% of users accessed websites in their local language – they won't buy the product if they don't see it advertised.
Enter the need for translation services!
Professional translation services translate spoken and written words from one language into another and frequently provide translations for various industries and into hundreds of languages. You can find an experienced translation services provider in your industry to guarantee a precise translation.
Continue reading as we talk more about how a translation project works and how to get the most out of your translation project online.
How Does a Translation Service Project Work?
Professional translators are trained to avoid errors like word order or grammatical changes that would render your sound translation inaccurate, awkward, and unprofessional.
Here is everything that goes on behind the scenes of a translation project work.
Review the text to be translated: The translator will usually skim or read portions of the text to get a general idea. They will check the topic and content, length, writing style, whether it is technical, different sections, etc.
Translate the document: They now simultaneously methodically translate the text, usually 5–10 words. It's crucial to pick the right size for each text group that needs to be handled. Each group should, in theory, be a distinct and meaningful unit.
Review the first draft: Following the first draft, the translator will carefully review the translation, comparing each passage with the source. The main goal is to ensure they have noticed and understood all information.
Refine the final draft: The final step involves the translator reading the translation again after taking a break. This time they do the editing without consulting the original text and focusing only on the translation's quality.
How To Get The Most Out Of Your Translation Services Project
How can you ensure that the language translation project is perfect and you benefit from the result? Well, here are a few things that you can do to get the most out of your translation project online:
Define the target audience.
Recognize and examine the target audience for your translation project to the translator. Who will read the translated material, and how will it be used? Is the translation going to be published on a website? Or is it being presented for a business audit? Do the translated documents serve internal or external purposes?
Defining these elements is important, especially for translating financial documents and marketing content. The more information provided, the better, as it will help minimize and clarify any doubts about the translation work.
Remind your subject-matter experts (SMEs) to speak or write clearly and directly and avoid idioms, expressions, and pointless cultural references. You must remove confidential information, including names, ID numbers, and contact details.
You should always proofread the document, which is the most crucial step because errors in the original text will inevitably appear in the translated document too! You should also check for various punctuation, capitalization, number formatting, and cultural and linguistic errors. Then, ensure that the formatting of dates, times, and bulleted or numbered lists is consistent.
Additionally, poorly formatted files can confuse the translator, so it's crucial to provide the final draft of the documents without any highlights or comments. It will be easier to quote and complete the translation project quickly if the translated content is prepared in advance.
Prepare a style guide for the translator.
Give the text writers specific instructions. A style guide and glossary will speed up translation and guarantee consistency in terminology, style, tone, and voice. Additionally, your translator can use it in upcoming translation projects.
A terminological glossary must contain definitions and the correct usage for brand names and slogans, industry-specific jargon, untranslatable names, and acronyms. The style guide, on the other hand, must include details and sample sentences for the tone (formal or informal), the voice of the document (active or passive), and preferences (punctuation, capitalization, the format of date, fonts, etc.).
Other supporting materials that should be included in this document are:
Company's data-sharing policies
Industry regulations
How the company complies with international laws
How to communicate with international bodies
Set a realistic deadline based on the word count, the language combination, and the availability of translators. The translation agency will use deadlines to determine what to work on first and how to organize its workflow. Ideally, only one or a small number of translators handle the translation. Regarding word count, remember that a translator can usually translate around 2,000 words a day.
Furthermore, different deadlines may apply to different aspects of the translation project or to different parties who will receive the completed translation. So, contact the translation agency as soon as possible and provide some basic information. The time allotted for the project's execution is a critical component in ensuring the quality and budget of the translation project.
Be confident of your budget or have a rough idea of how much you can spend as early as possible. By planning, you can give each translation project enough time and avoid the stress of a hurried translation. A language translation project that has to be completed faster may result in an additional fee of up to 50% over the standard rates.
When you submit a large amount of content for translation, you can expect a lower overall cost per word than if you submit it separately. Therefore, planning your translation content and bundle projects to maximize value may be a good idea. While the initial cost to your business is higher, it is much less expensive.
Start by requesting quotes from various agencies, comparing them, and selecting the one that best suits your needs. Finally, keep in close contact with the translation agency's assigned project manager. To keep everyone informed and on track, translation agencies usually stay in touch with their clients throughout the process in case any potential problems or changes are required.
Wrapping Up
Like many other service industries, there are good and bad translation service providers. Especially when a company's reputation is at stake, choosing the right translation service provider is crucial to its success.
Good translation service providers will have in-depth knowledge of the subject matter, be familiar with their translators, and be able to give you examples of their work and references. Try to watch for editors, proofreaders, and translators who are native speakers of the language you want to work with and are educated about regional customs.
FAQs
1. What is a machine translation project?
The machine translation project's goal is to create ideas, techniques, and tools that can aid in translating articles from one language into some other, especially from English into languages with few native speakers.

2. What are the elements of a language translation project?
The basic components of a language translation project are translation, formatting, proofreading, machine translation and final editing, and language sign-off (LSO).

3. What is the difference between interpretation and translation?
The main distinction is that translations are usually for written content and require some time to write and review. In contrast, interpretations are translations of spoken dialects and typically occur in real-time.