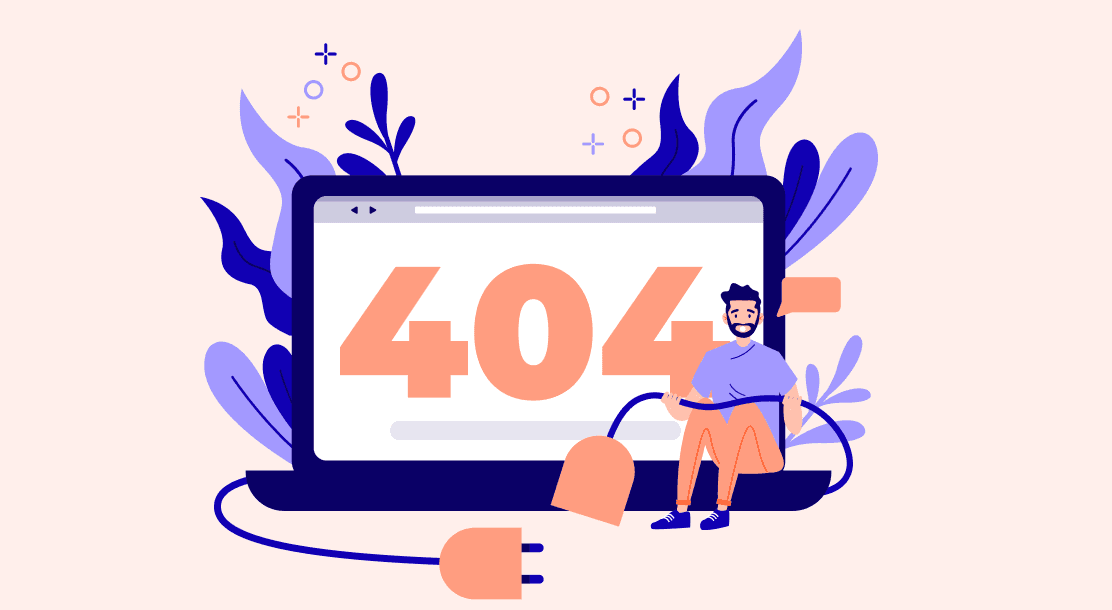 Table of Contents
Introduction to freelancing
How is a website useful for a beginner freelancer
5 reasons you don't need a website immediately
Key takeaways
Conclusion
FAQ's
A freelancer is a person who offers their services to multiple individuals or companies. Freelancing is an effective way to earn an income on your own terms. Freelancers have the liberty to decide what work to take on, set their own work timings, and work wherever they want. They are especially in high demand in today's times.
As a freelancer, you can start out with the least amount of experience and a basic skill set, and still become successful in earning a living. Freelancing can be an overwhelming experience when you're just starting out. However, with some perseverance, determination, hard work, and some handy freelancing tips, you can be on your path to success.
The services of freelancers are frequently, but not always, made available to enterprises through the proliferation of sharing economy platforms, such as TaskRabbit, Amazon Mechanical Turk, and Upwork. Individuals, on the other hand, can sell their services directly to clients, bypassing third-party resources that frequently take a cut of the payment.
A freelancer can provide almost any type of service that a company requires.
The following are some of the most prevalent freelance opportunities:
Accounting/bookkeeping
Project management
Graphic design
Marketing
Teaching/tutoring
Social media management
Content writing
Content editing
Website development
Some freelancers specialize in broad areas, while others specialize in specific industries, such as real estate, health, finance, tech, etc. The amount of money you make as a freelancer depends on the skills you offer, your expertise, and the market you're targeting. Industries that demand a higher level of education or experience, such as accounting or website coding, pay more than those that do not. Therefore, many tips for new freelancers revolve around upskilling and improving the quality of work.
In this blog, we discuss why a website is important for freelancers and when they don't really need one.
How Are Websites Useful for Freelancers?
One major tip for freelance beginners is building a comprehensive freelancing portfolio. Professional websites are important for freelancers to attract the right types of clients. Building your own website can make your life easier by drawing in clients, rather than aimlessly pursuing clients to find work.
This process also makes it easier for clients to find a freelancer that would understand the work they need done. It saves them time that they would have otherwise spent contacting you, talking to you, understanding your work, and then asking to see some samples of your work. A website cuts down on this entire process, and makes it easier for a client to get connected with a candidate who can cater to their needs.
Having a website for your freelance business makes you look professional, stand out from the crowd, helps you communicate your services better, increase your prices, and enables you to start attracting clients that are meant for you. A website also gives you the opportunity to show off your creativity and personality.
A potential client can get a better impression of who you are and what you're like by looking at your site's design, style, photographs, and copy. They'll feel a stronger connection to you after they learn a little about you: which is far more than they would by simply reading your LinkedIn title or reading your CV.
A website's "services" page allows you to go into more detail about the services you provide. Give potential clients all the specifics about what it's like to work with you, so they know what to expect before they call you. This page is extremely useful for people who find you through recommendations or social media. It clearly shows them what you do, who you assist, and how you assist them.
5 Reasons Why You Don't Need a Website Right Away
Now that you've heard why you need a website as a freelancer (which is one of the major tips for freelance beginners), let us show you the other side of the coin. In this section, we tell you why you do not need a website when you're just starting out.
1. You don't have a marketing strategy in place
A freelancing tip we've heard time and again is that you need to create a website for yourself as soon as you start working as a freelancer. However, creating a website and actually putting it to use are two entirely different things. An idle website won't do you any good. Even if you make a website, it's just going to get lost in the millions of websites that are created each day, unless you take the effort to make it differently. Along with a website, you need to have a marketing and promotion strategy that will help you drive traffic to your website, and get recognized by potential clients.
For most people starting out as freelancers, a website becomes a vanity project that takes up most of their time, effort, and resources. The best possible freelance beginner tip is to explore the market first, build a reputation, and then focus on building a brand. Start with a simple freelancing portfolio to display your work, and take it from there.
2. You haven't figured out your client base
Some freelancers know from the absolute beginning what their niche is and the type of clientele they would like to build. However, not everyone knows what they want to do or what they are inclined towards, when starting out. You may not immediately know what your area of interest is, what niche you would like to cater to, or what you're good at.
The only way to figure out the answer to these questions is to explore the market, work in different positions and roles, cater to a variety of clients, understand how to build a network, and make long-lasting connections. Learning all these basic skills is essential to becoming successful in this industry.
Even if you're qualified for the job or have a good skill set, if you don't know how to communicate with your potential clients, you will end up missing out on a lot of opportunities that would have helped you grow. So, take some time to figure out what you would like to specialize in and how you can grab the attention of potential clients, and retain them.
3. A website can be a distraction
Maintaining a website is not everyone's cup of tea. A website, if mishandled, may end up draining your valuable resources, and won't lead to any generation of solid work. Freelancers who try to build a website right at the beginning of their journey usually end up finding it as a huge distraction from their actual work. Therefore, a tip for new freelancers is to park the idea and focus on tasks that are of immediate importance.
There are a lot of things to factor in when designing a website: from choosing a domain and designing a landing page to deciding on the right imagery. While having a website is important, you surely don't want to use up all your time and energy on one thing in the beginning of your journey.
4. A website isn't a must for finding clients
You would've been told that a website is a must for finding clients; however, this isn't true. If you maintain a freelancing portfolio, market yourself well on social media, message potential clients and build a network, you will easily find work. The time and resources you might put into creating a website will be utilized better if you put that effort into approaching clients through other means and showing them your sample work.
5. There's more to freelancing than a good website
A website might be able to tell your clients certain things about you and where your interest lies. But if you don't live up to their expectations, they won't be happy with your work. So, no matter how impressive you sound on your website, it all comes down to who can get the best results and give their clients the best work.
So, instead of spending your resources on a website, use that time and money to upskill yourself. Learn more about the subject you're interested in, become an expert at what you do, present better work, and then start charging for the quality of your work.
Sounding confident is the key to landing any job.
If you're confident about your skills, you will automatically sound confident when talking to potential clients, which will make them inclined towards hiring you. So, as a new freelancer, invest your resources into building your skills and to gain new experiences in the market. This is one of the most useful tips for new freelancers.
Key Takeaways
Now that you've seen both sides of the coin and drawn a comparison for yourself, let's talk about some key points to keep in mind regarding the above-mentioned freelancing tips.
Starting out as a freelancer can be tough, and it will take some time to find your footing. However, you do not need a website as a freelancer to attract clients right after you enter the industry.
Once you've earned some money and built a network, you can definitely create a website to advertise your own brand.
Give yourself some time to learn how the industry works, and take things slow.
See what type of work you are interested in and what niche you'd like to cater to in the long run, or what field you might want to build your brand in.
Give some thought to the kinds of clients you would like to cater to. Do you want to work with small companies or multinational corporations? Would you want to be an independent contractor or get your work from an external source? All these small things come together as a whole to determine how successful you will be as a freelancer.
When starting out, try to focus on your technical skills, communication skills, and confidence level. Instead of spending your resources on a website, try to spend time finding your area of interest and learning new skills in the subject. You must also dedicate some time to creating a freelancing portfolio.
A crucial tip for freelance beginners is to set a pricing and cost range beforehand, so that negotiations with clients are easier. If you have a base amount in your mind, you are much more likely to get paid that amount. Set your base pricing according to your skill set.
When starting out, creating a website might do you more harm than good, and it may be a distraction from actually finding work that pays well. So, you must first focus on finding work and forming a client base, and then work on your website.
Conclusion
As a freelancer, you might want a website at some point in your career. However, if you're just starting out, the best freelancing tip would be to focus your time and resources on building a network and working with different clients. Find clients that are willing to hire you and gain experience in the field. A website can come later.
FAQs
1. What are the benefits of freelancing?
The freedom to be your own boss is the most popular reason for starting out as a freelancer or entrepreneur. No more dealing with control freaks in management, no more being clocked in and out of the office, no more being reprimanded for being late—you are the captain of your own ship, and it feels fantastic. You will have the freedom to take on as much or as little work as you like. 

2. How can I make a website as a freelancer?
To create your own website, you need to decide on a domain name, find a hosting platform for your site, install plugins, configure a theme, and then launch it. However, creating a website is not enough. If you don't maintain and constantly update it, you won't get traffic or quality leads.

3. What are some steps to start freelancing?
Once you make the transition into the freelance industry, get the right equipment for your niche, create sample work, pitch your work to potential clients, set your rates, and try to build a network. 

4. What skills should I learn for freelancing?
In freelancing, there are thousands of skills to choose from. However, some of the most important skills a freelancer should possess are communication skills, management skills, problem-solving abilities, and creative thinking, among others. 

5. What are the easiest skills to learn online?
There are many skills you can learn online, such as writing, editing, social media management, SEO, video editing, graphic design, illustration, website development, search engine marketing (SEM), affiliate marketing, and the list goes on. 

6. What should be included in my freelance website?
Depending on the type of work you do, your website should tell the client a little about you, who you are, and what you do. It should display samples of your best work, preferably a variety of work that caters to different needs of each client in your field. It should include your rates and pricing chart, as well as highlight your skill set.