Freelancing 101
Freelancing For Beginners: How to Become a Translator With No Experience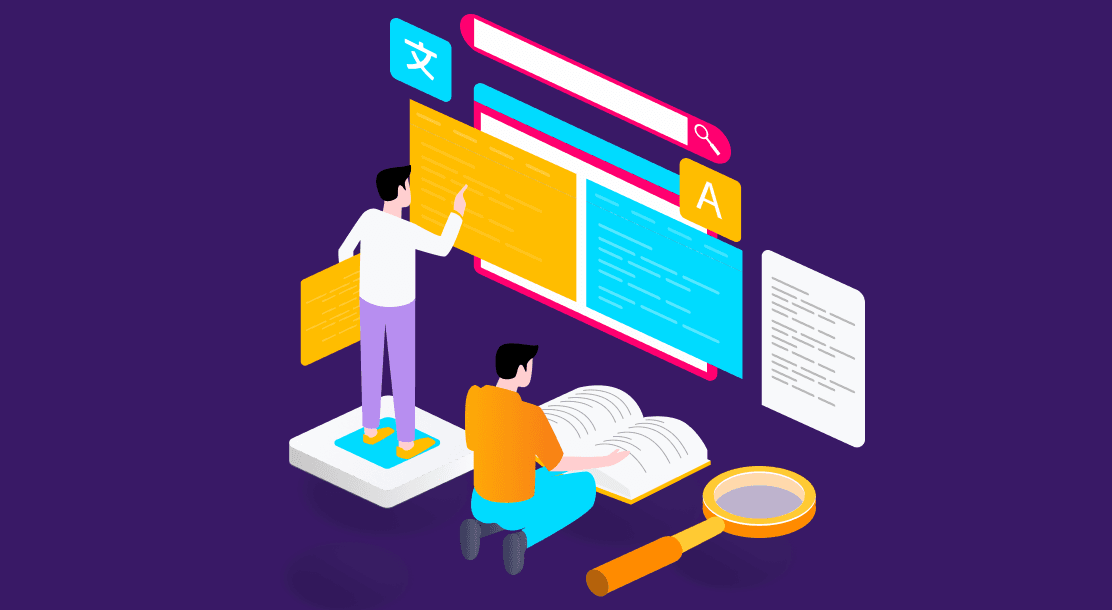 If you look around, every business is going global. With the world's shift towards digital platforms, it has become easier to reach an audience that is on an entirely different continent. With such globalization, the demand for translators is naturally on the rise too. So, if you are exploring a career in translation, we're here to help you take the first concrete steps towards freelancing for beginners.
Benefits of Taking Freelance Jobs Online for Beginners
By signing up to work for freelancing websites for beginners, aspiring translators can step inside the flourishing field of translation. Becoming a freelance translator comes with the following benefits.
1. Work from your comfort zone
Freelance jobs online for beginners mean that you can pick up projects at your own pace. You get to choose when you wish to work, the days on which you want to keep an off, and so on.
2.
Grow multiple sources of income
Instead of putting all your eggs in one basket, you can freelance on multiple projects in one go. So, if one door closes, you will still have numerous other projects that bring you an income, especially when you are working with freelancing websites for beginners.
3.
Diversify your work
Taking up multiple freelance projects means working in different fields and with different companies every few months. This way, you can build a versatile portfolio with the help of freelancing platforms for beginners. As you skill up, you may also get to work with reputed companies and organizations without committing to full-time responsibilities.
4.
Control your workload
Toxic work culture is prevalent in most corporate organizations out there. However, when you take freelance jobs online for beginners, you escape the toxicity that comes with being overworked. Because, as a freelancer, you can easily choose which projects to accept and which ones to dismiss, discuss timelines with your client, and work as per your schedule, instead of someone else's. Here's a sample workflow of one freelancer:
Freelancing for Beginners: 6 Mindful Tips to Begin Translation
Now that we know the perks of freelancing for beginners, let's get to some tips that can help you quickly get to the freelancing part.
1.
Choose the right niche
As a translator, to take up freelancing, you first need to have the foundations right. Start by selecting your choice of language that you wish to translate into your native language. In translation, the native language is termed language A, and the foreign language you wish to translate is termed language B.
So, start by becoming fluent in your language of choice. Make sure you understand the nuances of the two languages you are dealing with. Then, translate in a way that the meaning of the text is not lost. Learn under a mentor or visit a country whose citizenry speaks the language you are trying to be proficient at.
You can also consider taking up an official test, degree, or certification program to hone your skills further in the language. Remember, the more effort you put into learning and improving your language skills, the more you will succeed in your translation career.
2.
Join agencies and freelancing platforms for beginners
Once you own a certification or valuable knowledge of your target languages, next comes the practical part. You can start looking for freelance jobs online for beginners.
Newbie translators are generally hired by agencies that take up translation projects in bulk. So, you can start by exploring translation providers in your region. Another good option is to sign up on freelancing sites for beginners and look for translation projects in your language. Websites such as Freelancer and Fivver are great freelance portals where you can find translation projects to work on.
3.
Create a portfolio and website
As you start working with agencies and freelancing websites for beginners, also focus on building your portfolio. Make a repository of your best work and turn it into a website that you can slowly start showcasing to clients while pitching projects. Freelancers also require a strong résumé, so try and take up as many versatile and reputed projects as possible.
Given above is a sample résumé of a freelance translator for better understanding. With a strong portfolio and résumé in hand, you will be strengthening your profile as a translator. It will help you in the next phase, when you start reaching out to prospective clients.
4.
Pitch actively
By doing this, you will be taking the most critical step towards becoming a full-time freelancer. But, at the same time, this step requires the most amount of work in terms of scaling up.
Along with being a great translator, you will need to learn how to promote your translation services effectively. After all, you will have to market your skills to other companies and convince them to hire you.
Start by listing companies, institutions, and individuals you can work with. It would help if you kept an eye on any organization that works with translators. Another good way of adding contacts to your list is by reaching out to companies you have worked with before.
Once you are done networking, start by sending out cold emails, exploring opportunities by meeting firms personally, and putting your best foot forward with your résumé and portfolio.
5.
Skill up: take a course or work under a mentor
As you slowly start getting freelancing jobs online for beginners, your next big step would be to skill up. Now, focus on selecting a niche you want to work in. There is usually a steady demand for translators in hospitals, law firms, multinational companies, and so on.
Select a niche and build your vocabulary by working on more projects. You can also undergo training at a reputed university or work under an expert. As a freelancer, it is vital to remain proactive throughout your translation journey, because there will not be any promotions or hikes. It will always just be you scaling up in terms of your skills, the companies you work with, the amount you charge, and so on.
6.
Continue to climb the ladder
With the five steps above, you will be off to a great start in exploring freelance jobs online for beginners. As you progress in your career, keep building on steps three, four, and five consistently.
You can consider upgrading your credentials every six months. Also, make it a practice to reach out to new clients and agencies every few months. This will keep your profile diverse, and ensure that you always have something on your plate.
While it may take a few years to become a full-time freelancer, if done right, you can achieve a successful career in translation. So, start your journey now, and refer to this guide on freelancing for beginners whenever you're in doubt.
FAQs
1. Do you need the experience to become a translator?
Institutions such as government offices, law firms, and private companies generally require a professional degree or training certificate while hiring translators. However, there are many freelancing platforms for beginners that hire freelancers based on their skills and proficiency, instead of experience.
2. Is translation a promising career?
As per the U.S. Bureau of Labor Statistics (BLS 2020), interpreters and translators earned a median salary of $52,330. The Bureau also stated that 29% of the Spanish translation and interpretation professionals are self-employed. Furthermore, a growth of 24% is expected in this field by 2030. So, if you are looking for freelancing jobs online for beginners as a translator, it is likely that you can hone your skills and make a career out of it in the coming years.
3. Can I be a translator at 16?
Typically, a career in translation starts when an individual is in their 20s. However, in a few cases, when someone is raised in bilingual households and is comfortable with a professional working environment, it is possible to sign up on freelancing websites for beginners and build their way up from a young age.