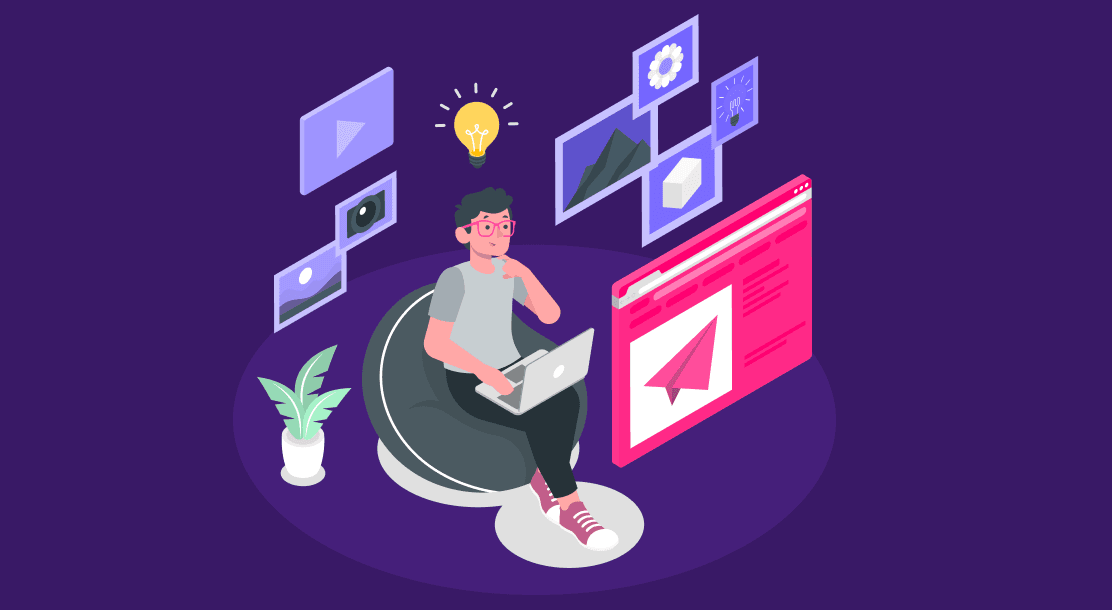 Table of Contents
Tips on Starting as a Freelancer
7 Freelance Success Stories
Key Takeaways
Conclusion
FAQs
Freelancing is basically contract-based employment where a person does not work at an organization permanently but instead takes up small jobs or tasks with different clients. They utilize their skills, experience, and education to assist these clients with their required tasks. People who work in such a setting are called freelancers.
A freelancer is self-employed and can take on as many projects as they find themselves capable of managing. Freelancing may seem overwhelming at first, but as you learn how to maneuver the industry, you will come across several freelance success stories that will help you restore your faith in yourself as well as the industry.
Tips on Starting as a Freelancer
As you read about freelance writing success stories, they act as a source of inspiration and motivate you to keep moving forward to achieve your dreams. Here are some valuable tips on starting out as a freelancer to help you in this journey.
Understand your target audience or market
Before you start working as a freelancer, you need to think about your target audience or market and precisely whose needs you will be catering to. Initially, you may have certain expectations from the gig economy; however, we recommend that you be flexible initially. As you find your footing, you can make your work more streamlined.
Be clear on your pricing structure.
Before entering the industry, try to set a cost and pricing structure. Would you prefer charging per project or on an hourly basis? Do your research and make sure you're in line with your competitors.
Get compliant
Freelancing is a huge commitment, so make sure you take all the required steps right at the beginning to become comfortable with this new environment.
Build a website
To score good projects and gigs, make a website for yourself that is a pitstop for all your clients to check out your work and samples provided by you. Add your best work on this website and introduce yourself and what you do so that your potential clients can get familiar with you.
Make a good first impression.
Every freelance success story starts with a well-presented and interactive social media account. It is one of the first things your clients might want to look at.
7 Freelance Success Stories
Here are some inspiring freelance success stories to help you move forward in this industry!
1. Chiara Ferragni, Blogger
An exciting freelance writing success story is that of Chiara Ferragni. She owns a travel blog known as "The Blond Salad." She started small but now owns one of the most famous travel blogs. She travels the world and shares her stories with an audience that adores her.
Over time, "The Blond Salad" has grown into an online store, has sixteen million followers on Instagram, and is recognized internationally. In 2018 Chiara was listed as one of the most influential people in Italy alongside Giorgio Armani and Mario Draghi.
2. Andrea Reggio, Freelance Writer
Andrea Reggio comes from a finance background and has experience working in finance; however, she was looking for more flexible work with a more relaxed lifestyle, which is when she discovered the freelance world.
Andrea also started slowly as a freelancer, but she managed to turn freelancing into a full-time job with some patience and commitment. She learned an invaluable lesson that made her a freelance success – even though you start slow, it gets easier and is a good source of income with some hard work.
Freelance writers can start with options like an essay paper writing service, which offers writing or editing opportunities. You can begin by writing academic papers and move on to serious work for bigger companies. You can also work as a magazine editor or journalist. You can also look for freelance platforms such as Freelancer, Upwork, or Fiverr. Once you get a few reviews and build a reputation, there is an ample amount of work out there just waiting for you to start.
3. David Nuff, Artist and Web Developer
Another freelance success story is that of David Nuff. David Nuff traveled a lot and was adept at computer science as a child. However, his heart was set on arts, and as he grew up, he found a way to combine the two. He made his way through web design and then applied for the Montreal Biking project. In 2008, he finished the bike system of easily accessible solar-powered bike rental stations. He then developed a software that made the bicycles easy to track, and it turned out to be a technical breakthrough! Eventually, David worked for multinational companies like Google and was a huge success.
4. Hilary Umeoka, Writer
We have another fantastic freelance writing success story for you; Hilary Umeoka is a Nigerian priest who became a successful freelancer and is the founder of an international charitable movement. Now he is a multi-millionaire and lends others a helping hand whenever possible. Hilary says that knowledge and open-mindedness opened up these fantastic opportunities for him. He graduated with an honors degree and was also awarded the title of the best student of the year at his seminary.
After studying to become a priest, he moved to the IT industry and started freelancing at an international platform. Today, he has written thousands of articles and wiki pages for his clients and has also published a best-selling book about the emerging world of the Internet.
He now manages his own team of writers and helps others build their portfolios.
5. AbdulGaniy Shehu, Freelance Writer
AbdulGaniy Shehu started as a freelancer right after his university. He contemplated starting at a traditional job or starting his own business. Eventually, he began writing for famous publications. His story taught us that having a freelance writing success story comes through hard work, dedication, and a strong level of commitment to your work. Starting, most freelancers work for longer hours than they would've at a traditional job. For example, building yourself in the essay service industry sometimes requires submitting work within three hours. Hence, if a freelancer is not committed enough, it can get tricky to earn a living through freelancing
6. Alex Chia, Day Trader
Another freelance success story is that of Alex Chia. he is a successful trader that managed to turn his dreams into reality. He started by working at Starbucks, in the same rut of waiting for his monthly salary, waiting for a promotion, and working for long hours. However, the only difference between him and other employees is that he'd come home after work and spend sleepless nights researching the stock market. He eventually made a brokerage account and invested the money he saved into different stocks. Over the years, he faced losses, lost some accounts, but he never gave up and faced all challenges that came his way head-on. Now he shares his knowledge with the trading community, helps others become successful, and is a source of inspiration for many people across the globe.
7. Kelly Vaughn, Web Developer
Before becoming a freelancer, Kelly Vaughn worked at a government job with the basic benefits. But, soon, she mustered the courage to take a step towards the freelance industry and wade the waters. Now she travels the world, tells people about her adventures, and is also a web developer. She gets the freedom to work from any location on her own time and has complete control over how much work she would like to take on.
Key Takeaways
Always follow your dreams and ideas, never give up on your vision. Keep moving forward and face all the challenges that come your way head-on! Believe in yourself and have faith.
As you grow your brand, your services are bound to cost more; don't be afraid to ask for the money you deserve, and keep updating your pricing structure every few months or as you start getting in more work and become a reputed freelancer.
You can start as a freelancer with minimal skills and experience; don't be afraid to take the first step towards success.
The only way to become successful is to put in hard work, time, effort, patience, and determination to make the ultimate success formula.
The freelance industry is vast, so explore your options based on your skills and research the industry before taking up work.
Conclusion
Perseverance and determination is the key to success. Take your time and take things slow; you will eventually find your footing in the industry and walk the road to success.
FAQs
1. What is a freelance job?
A freelancer is an independent professional who earns money by taking on individual projects and works on contract-based employment or part-time with a flexible work schedule. 

2. How do I start freelancing?
Start by defining your freelancing goals, choose the skills to start your freelance journey, and specify your target clients. 

3. Which skill is best for freelancing?
A freelancer can work with many skills such as graphic design, content writing, SEO, social media management, virtual assistant, web design, or even website development. A freelancer can work in any field or monetize any skill they possess. As long as you build your reputation, you can monetize pretty much any skill you find worthy. 

4. What kind of jobs do freelancers do?
Freelancers take up projects based on their skill set or a per-project basis. They may also work with different corporations on a temporary contract basis and help them complete their projects and tasks. Freelancers also work on their own time and are self-employed. They have the liberty to decide how much work they want to take on and the number of hours they would like to put in. 

5. How to start freelancing?
Starting as a freelancer can be a little overwhelming; however, the job gets easier once you start and get the hang of it. Start by finding a marketable skill, set a pricing structure, and work on polishing your skills, time and again. Work on building your reputation, and create a portfolio of your sample work for your clients so that they have an idea about the work you do. Eventually, explore the market, and you will find your footing.