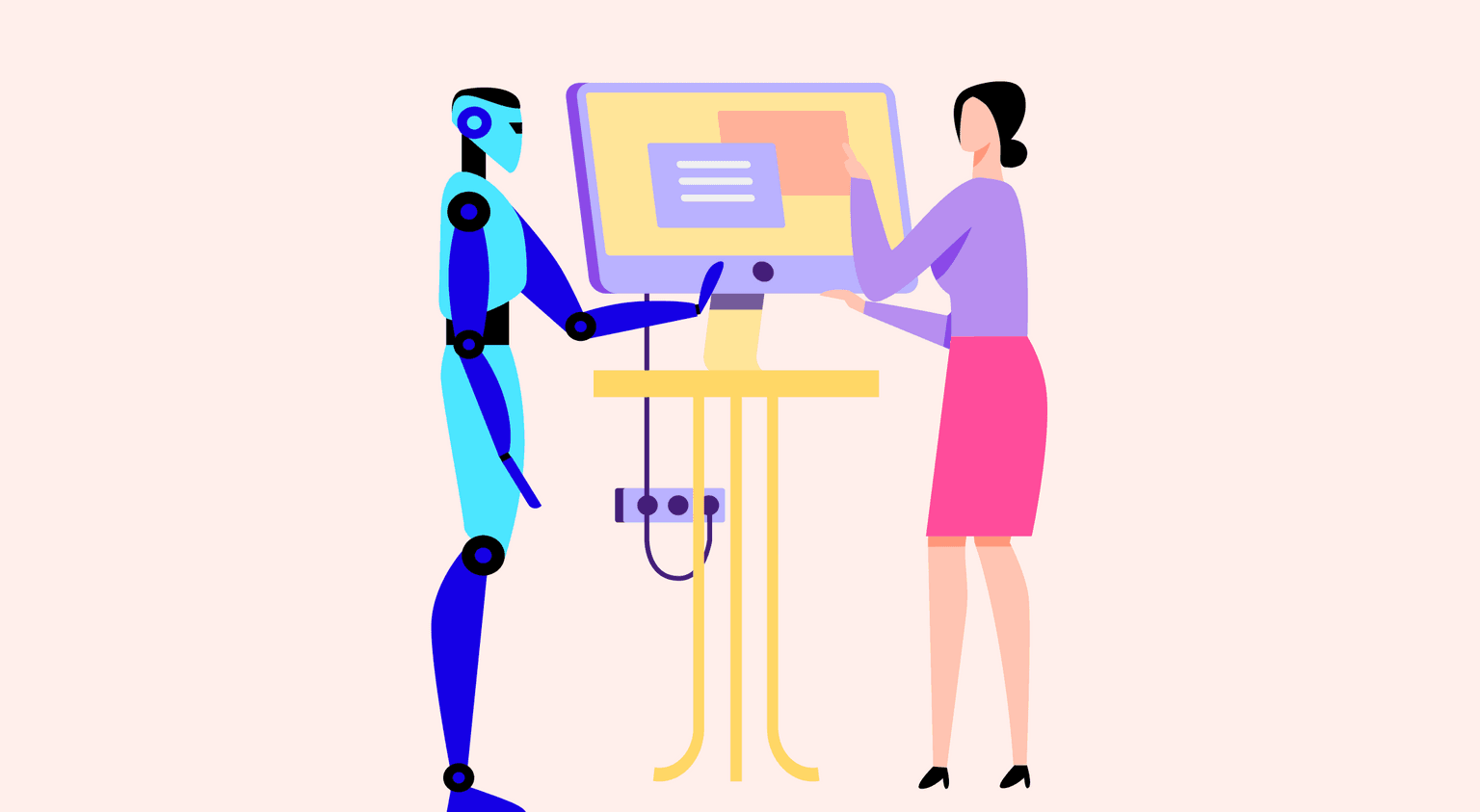 Wondering whether to invest in an AI content assistant for your business? Here are some benefits you must know about.
Artificial Intelligence (AI) is continuously evolving at a fast pace. Humans have used it for decades to design machinery, create music, and conduct various businesses. Recently, AI has made its way into the content industry, and many believe it's just the beginning of a significant transformation in the content creation field. Today, many individuals and businesses are adopting AI content assistants to help them create compelling stories and articles. Although this technology has a long way to go in terms of improvements, it comes with a lot of benefits.
An AI content assistant is a computer program designed to automatically generate content based on topics or a set of keywords. AI writing assistant software is an excellent option for businesses that are on a tight budget and require efficient and quick content. It not only saves time but also helps you write efficiently and save costs. Apart from this, there are many other advantages of an AI content assistant.
In this blog, we will explore 8 different benefits and advantages of using an AI writing platform.
8 Benefits of Using an AI Content Assistant
1. Quality content
One of the key advantages or benefits of an AI content assistant is quality content. Content writers, marketers, and businesses always look for ways to improve their blogs, website content, and writing techniques. With efficient AI writing assistant software, you can get suggestions on the choice of words, grammar, syntax, etc.
The software also gives you ideas on topics and the various keywords to use to help make your articles stand out. This helps to increase your brand's visibility which will lead to more traffic and, ultimately, revenue for your business.
2. Saves time
An AI content assistant can help you write quality content quickly through automation. This software allows you to develop content quickly without spending hours manually formatting and entering data. All you need to do is enter a few details, like the topic and basic descriptions, and the tool will do the rest. Right from generating article headlines and subheadings to images and more, the AI writing assistant software will do it all for you.
3. Improves your reach
Another significant benefit of an AI content assistant is that it helps businesses communicate more effectively. When you develop content using this software, your business can strengthen and reach a wider audience. With engaging content, your business will be able to attract more customers and also keep your current customers loyal to your brand.
4. Saves costs
Apart from saving time, an AI writing assistant will also help you save money. With this tool, your content will be optimized for search engines, thus saving you a lot of money on advertising, marketing, and content writers.
5. Increases productivity
When you use automated AI writing tools for content creation, it allows you to focus on other essential aspects of your business. AI content assistant tools will take care of your content creation needs by creating quality content quickly and efficiently.
If you are a business owner who is looking to increase your productivity, then investing in efficient AI writing assistant software is a good idea. Take Peppertype.ai for example. This intelligent AI content assistant allows you to create high-quality content. With this tool, you can develop long-form content 10x faster, emails in 30 seconds, and also repurpose old content. It helps you improve your Google rankings and skyrocket your ad conversions.
6. Stay organized
For most businesses or marketers, multitasking or handling too many things can be stressful or difficult. When you have an AI content assistant taking care of your writing responsibilities, it helps you relax and takes the burden off your shoulders. It also helps you stay organized and handle every part of your business more efficiently.
Staying organized is very important for any business, and handy AI tools like these can benefit business owners and other professionals in the field of writing.
7. Improves your writing skills
Writers need to practice to improve their writing. An AI content assistant will help you write quickly and also improve your writing skills. It's a smart learning tool that you could use to be a better writer.
The AI writing tool analyzes your writing and will also provide helpful feedback, which is important to improve in the field of writing. Hence, if you're someone looking to master the art of content writing, then an AI writing assistant is one of the best tools that you could invest in to hone your skills.
8. Improves SEO
Content quality is key when looking to improve content SEO. This helps your website rank higher in search engines. SEO is very important when developing content for your website or business. It helps people learn and find out about your brand, product, or services. It's only when you improve the quality of content you'll be able to attract more customers.
With an AI writing assistant, the entire process is automated, and you can find relevant content to target the right audience. It helps you improve SEO for your blogs and websites, which benefits your brand. The tool can also identify patterns in behavior and generate content based on the information.
Wrapping Up
AI writing tools are the way forward. Using efficient AI writing tools can save time and money and attract new customers to your brand. They are an excellent option for individuals, businesses, marketers, and content creators looking to improve their writing skills or increase their revenue.
FAQs
1. What does an AI writing assistant do?
An AI writing assistant is an artificial intelligence tool that automatically generates content for you. With an AI writing assistant, you can create articles, blogs, social media content, product descriptions, emails, website content, and more.
2. Which are the top AI writing assistants in the market?
You can find various AI writing assistant software available in the market. The most popular AI writing assistants are Peppertype.ai, Writesonic, Jasper, Grammarly, Rytr, Simplified, and Anyword.
3. What are the different types of content that an AI writing assistant can do?
With an AI writing assistant, you can create a variety of content like blogs, website content, articles, social media content, sales copies, emails, product descriptions, and more.
4. What are the benefits or advantages of an AI writing assistant?
An AI writing assistant has many benefits or advantages, like quality content creation, increased productivity, improved SEO, enhanced writing skills, boosted creativity, saving money and time, and increased customer reach.
5. Will AI writing assistants put writers out of work?
While AI writing assistants can assist with certain aspects of generating content, it is unlikely that AI writing assistants will replace humans in the future.