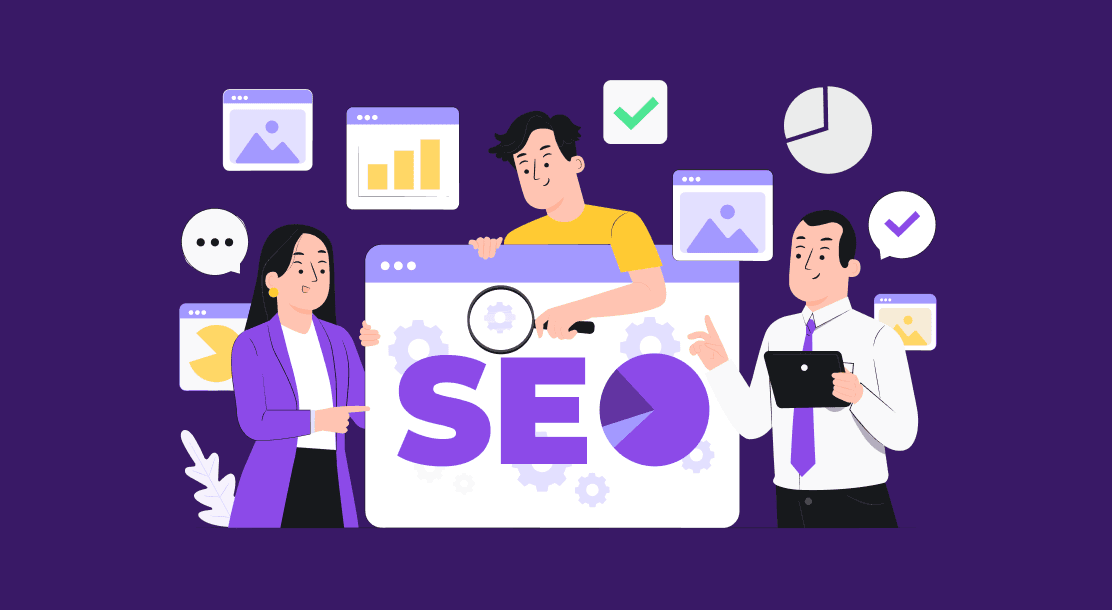 Brand awareness is crucial to marketing. And branding and SEO go hand in hand. Here are ways to use SEO to generate brand awareness and recognition.
Marketers often think in extremely boxed and punched categories, independently preparing their branding and SEO efforts. Such an approach creates a disconnect between a business's brand and search engine optimization strategy, bringing substandard results. SEO for brand awareness is important.
By integrating the two, you can generate organic traffic from search engines to boost your brand reach and enhance the brand image. We will understand the relationship between SEO and branding in today's blog. We will also discuss how you can use SEO to generate brand awareness among your prospective audience.
SEO and Brand Awareness
SEO and brand awareness are two closely interrelated terms in a never-ending cycle. Wondering how? You need SEO to establish a reputed brand, and brands rank high in the SEO results.
According to Neil Patel, the famous SEO guru, if you wish to build your brand, you must begin with SEO, which is the base ingredient. And he is absolutely right! After all, what are the two things that help to establish a brand image? User experience and customer loyalty.
User experience (UX) is a critical aspect of SEO. SEO depends on a business's website, page loading speed, navigation structure, and storytelling. If the website's design is alluring and easy to navigate, it will provide the desired user experience. At the same time, it will ensure good rankings on search engines.
Now talking about customer loyalty, how can you turn your prospective audience into loyal business customers? Again, the answer is SEO. SEO will help you feature on the first page of Google. Once you obtain good rankings, your prospects will land on your landing page, where you can pitch to them sensibly, get them to subscribe to your email list, or even purchase your products or services.
To conclude, there is a direct relationship between branding and SEO. It is only possible to build your brand by employing SEO strategies.
How to Use SEO For Branding
By now, we know that to build awareness, you must focus on your SEO strategy. But why do so many business organizations fail to succeed in this critical task? While almost all businesses might recognize the importance of SEO, they are unsure about the steps they must take. Here, we will take you through some steps to help you launch an effective SEO branding strategy and increase your brand awareness.
1. Use content marketing
Publishing high-quality, unique, relevant, and informative content on your website regularly is among the best ways to boost your search engine rankings, build brand awareness, and drive quality leads to your website.
Content marketing can help educate your customers, inform your prospects about your business offerings, and build trust with them. To launch a successful content marketing strategy, you must focus on understanding the needs and requirements of your audience. Identify and address the problems they are facing by producing valuable and engaging content pieces that people find value in.
Remember, content marketing isn't just about creating articles, blogs, or case studies. You can create and deliver information in innovative ways, such as infographics, explainer videos, webinars, podcasts, etc., to engage your audience.
It is advisable to invest in email marketing as well. This is an excellent way to nurture an already interested audience and further reinforce awareness about your business products and services.
2. Create a solid link-building profile.
Link building is one of the most critical aspects of leveraging SEO for brand awareness. As you build high-quality links, you are helping your brand's message and offerings to reach a wider audience. This results in increased brand awareness that brings multiple benefits to businesses, including strengthened customer loyalty, reduced customer acquisition costs, and recaptured attention of lost leads.
That being said, high-quality link-building takes a lot of time and effort. Here are a few link-building tactics that you can use to ensure effective results:
Broken link building: This involves identifying all high-domain websites in your niche that have webpages with broken links. Once you have a list ready, you can reach out to the website's owner via email and offer your relevant link as a solution to the issue.
Creating appealing infographics: Creating colorful, informative, and well-designed infographics can help to generate effective SEO brand awareness results.
Actively engaging on social media: Apart from social media posting, you can regularly engage with your social media community to build links.
Reach to others in your industry: You can pitch guest posts to relevant and high-authority websites. You can even consider submitting your articles to websites like Growth Hackers or Reddit.
All these tactics will help you establish a strong brand. Once that happens, you will automatically acquire backlinks through brand recognition or SEO results.
3. Identify the right keywords.
Optimizing your content with the most suitable keywords is crucial to a good SEO branding strategy. But for this, you must identify relevant phrases and long-tail keywords that signify a deeper intent. Several marketers believe using long-tail keywords can help you target the most valuable prospects and meet them where they are in the buyer's journey.
It is crucial to optimize every content piece for search intent. This will help you provide users with what they intend to find when they input specific search terms and boost your conversion rate. Here are the four most common types of search intent that you must understand and optimize your content for:
Informational search: Such queries signify no intent to buy. The customer is only gathering information about a certain product.
Transactional search: Such queries are entered when the customer tries to accomplish a task, such as a purchase or a sign-up.
Navigational search: These queries are entered by a highly informed group of customers explicitly looking for a particular brand or website.
Ensure your web pages align with your user's search intent for optimal brand awareness.
4. Provide the best user experience.
Your website visitor's experience is critical for positioning on Google as well as for the perception of your brand. If the experience is good, it will automatically strengthen brand awareness.
A brand that ensures seamless usability wins customer trust and enjoys heightened customer involvement. If the visitors can accomplish tasks on your brand's website without any obstacles, they will have a good perception. Here are some factors that contribute to this:
Page loading speed
Website responsiveness on various devices
Website security
The functionality of different buttons and links
Optimize for no-click searches.
Last but not least, this is an essential aspect of SEO branding strategy. When your SEO branding strategy focuses on building brand awareness, traffic and clicks don't matter as much. What really matters is reinforcing the brand's image.
In such a scenario, the most important thing for brands is to have their name on the SERPs and the answer the user is looking for, regardless of whether he clicks on it. So for this, every brand must focus on creating snippets for the SERP that add undisputed value to their content. This is true for the main snippet, i.e., the title, description, URL, and featured snippets.
You must make efforts to optimize all of these elements to deliver the answer the searcher is looking for accurately. Even if he does not click on your webpage, seeing your name appear on the SERPs every time will reinforce brand awareness. It will highlight your brand as an authority in the industry.
In the End
By now, you must have understood the power of SEO for brand awareness. If you thought SEO was only for driving organic traffic, you now know it also contributes greatly to branding.
Make sure to build a robust SEO strategy for your business. Keep your content fresh and relevant to users so you can build trust and obtain the brand awareness you desire.
FAQs
1. Is SEO important for brand awareness?
The most effective tactic is to leverage meaningful SEO strategies to enhance your brand's visibility in organic search results. When customers see your brand consistently appear in SERPs, it reinforces familiarity and trust.
2. What are the different levels of brand awareness?
There are four different levels of brand awareness: zero awareness about the brand's existence, recognition, brand recall, and finally, top of the customer's mind. Using SEO strategies can help businesses reach the final level of brand awareness and establish themselves as a trusted name in the industry.

3. What are the best SEO strategies for boosting brand awareness?
You can use the following SEO strategies to strengthen your brand's identity:
1. Publish high-quality content on your website
2. Create link-building opportunities
3. Leverage the power of local SEO
4. Optimize your content for no-click searches