Freelancing 101
5 Differences Between A Freelance Writer And A Freelance Blogger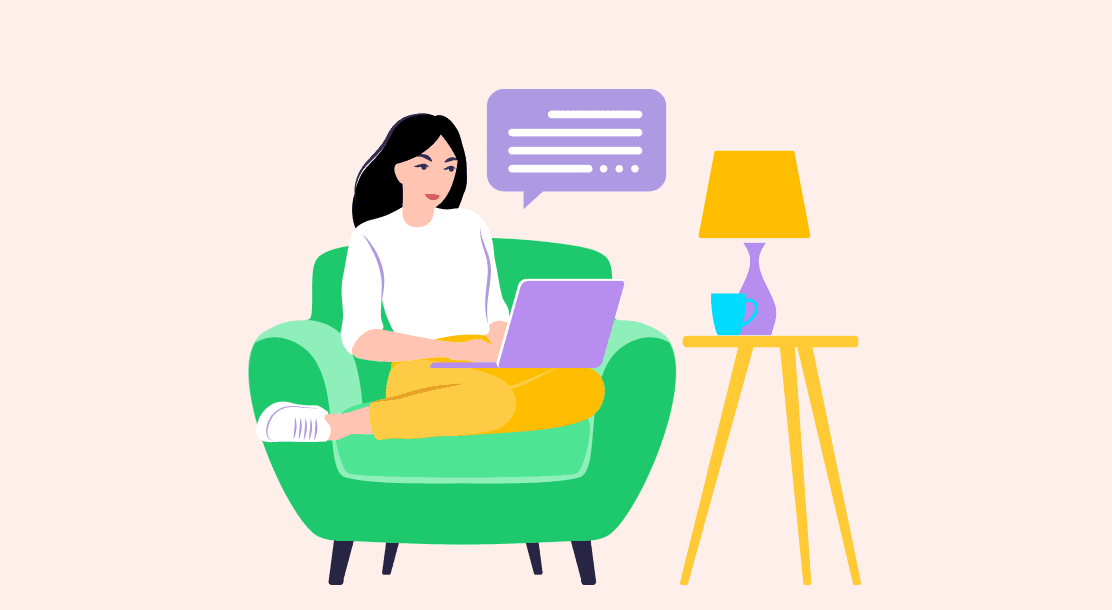 You might have already tried freelance blogging before starting your freelance writing career. You are fond of writing, and you have seen that you can earn money writing online. There are many similarities between freelance writing and freelance blogging, but there are a few differences as well.
This blog will compare freelance writers and freelance bloggers to help you decide what you should be doing currently.
What is Freelance Writing?
Writing content pieces for bloggers and businesses is known as freelance writing. You can work as a freelance writer full-time or part-time. The terms 'blogging' and 'freelance writing' are not interchangeable. Based on the type of work, freelance writing can be detrimental and beneficial. Freelancers who don't know their specialty may get a negative image.
You should keep up with the latest SEO techniques to succeed as a freelance content writer. Top content writers should ultimately be able to develop strategies that will increase reader engagement.
If you have excellent writing skills, you can get lots of projects. You will receive specialized assignments and get paid for the word count. Businesses generally pay hefty rates per content, and the experience may be worth it. If you love writing, this could be an excellent career choice.
What is Freelance Blogging?
Freelance blogging is one of the best ways to earn money online. Many blogging platforms help in generating thousands of dollars. You can earn revenue by adding ads to your blog.
The primary income sources of freelance bloggers are affiliate marketing, Google AdSense, and various other similar programs. Blogging is a profitable business, but to get started, you should understand that blogging is more than just writing.
Freelance blogging is a lengthy process. You have to start by deciding your blog niche, followed by writing, publishing a blog article, and promoting it. It also includes a lot many steps to get success.
Benefits of Freelance Blogging
Professionals and those with a passion and flair for writing can reap many benefits. Amateur and experienced freelance content writers and bloggers can earn and learn from online writing jobs. You will find so many options when searching for freelance writing jobs online.
The following are some of the advantages of freelance blogging that you should know:
1. You will gain new knowledge
Blogging is one of the best ways to expand your knowledge in your field of expertise. However, it is also a great way to learn new things. Every freelance blogger should also have a specific set of abilities to sell their blogs effectively.
Your skills in Search Engine Optimization (SEO), email marketing, and social media marketing will help increase the visibility of your website through increased traffic from search engines and social media sites like Twitter, Pinterest, and Facebook.
2. You can learn different technological skills
When you start working on a blog as a freelance content writer, you will get to know new phrases and terminology, and technology to improve your skill in producing quality content.
3. You will become an organized thinker
Writing provides you a time to organize your thoughts, re-think, edit, delete, re-phrase and change your beliefs. It is the best thing about writing as it allows you to analyze the logic behind your writing. This practice can become a part of your daily activity, leading you to become a better thinker.
4. You will develop healthy habits
Freelance blogging is a way to maintain a certain commitment, time, and discipline. If you have a goal to get maximum revenue from your blog, you should have some level of organization and time management.
5. You can start a new business
There are several examples of bloggers who have made money from blogging. Writing for other sites and selling your content pieces are two different ways to earn money. You can write content for other web admins and earn revenue through advertisements if you have good writing skills.
Additionally, you can monetize your website through advertising if you design it like a blog or forum.
6. Blogging gives you freedom
Blogging is an excellent option because it provides you with the freedom to work at any time, on any device, and anywhere. You are also free to write anything that you enjoy the most in your life. For instance, if you are fond of traveling, blogging can help you experience the world while also providing you with a source of income.
Benefits of Freelance Writing
Let us look at the perks of freelance writing:
1. Work from anywhere
The only element you need to have to meet the content requirement is a laptop. You should have a proper internet connection whenever you have to communicate with your clients or send an assignment. Apart from this, you can perform the rest of the tasks offline. As a freelance writer, you have the freedom to see the world from anywhere.
2. Let the creativity flow
When working on-site, we have to face certain things out of control like co-workers talking, phones ringing, meetings, and deadlines. However, when you are your boss, you will have complete control of your surroundings when you are on your own.
3. Allows you to determine your salary
Freelancing provides you with the ability to earn more money. If you have a basic knowledge of SEO and digital marketing, you can stand ahead in the race and get top clients. Apart from this, setting flexible working hours also increases your earning power.
Difference Between a Freelance Writer and a Freelance Blogger
A freelance blogger and a freelance writer have much in common:
You can be your boss
You can work from home
You can work full time or part-time
Apart from these, there are significant differences between them when it comes to branding, revenue generation, etc.
1. Freelance blogger presents their expertise while freelance writer performs research and writing
A freelance writer writes about multiple topics by conducting in-depth research, collecting data, and putting that information together to create his piece of content. Even if they do not know about a specific topic, a freelance writer can write about anything per the client's demands.
On the other hand, a freelance blogger should be an expert in a specific niche. In blogging, a writer does not write anonymously. Their blog posts have a name and a face. They write first and share their experience, reviews, and opinions. And they continue to write on the same niche or related topics over time.
2. Long term or short term recurring money
One of the significant differences between a freelance blogger and a freelance writer is the money they make. A freelance writer takes an assignment, finishes it within the given deadline, and gets paid for it. On the other hand, a blogger should constantly upload content to get money from various sources.
3. Freelance writers may work as ghostwriters
This is the most significant disadvantage of a freelance writer. Your articles may not continuously be published under your name. This is ghostwriting. Your clients generally publish your articles under their brand's name. This way, you miss out on an opportunity to miss your brand. But the case is different in blogging. You will write content for your blog under your name.
4. Freelance bloggers can promote their brands
Blogging is something when you have your blog with your domain and header. You have your blog publishing schedules, email list, content marketing plan, and pins. You can even promote your products and services on your own through your blog.
A freelance writer writes content for other people's websites or blogs, not for their own. The best part of freelance bloggers is finding ways to monetize content on different platforms and earn heavily.
5. Freelance writing offers a single cash infusion, while freelance blogging provides regular income
Freelance writing provides a single cash infusion based on the content you have provided. When you stop working, there is no income. On the other hand, you can make money regularly based on several monetization techniques when you are a creator of your blog. Your ads will keep running on your blog posts which will continue to make money even if you are not writing regularly.
We hope this article has helped you understand the differences between a freelance blogger and a freelance writer, and a freelance content writer. If you want to work as a freelance writer, you should have to research and study everything about the particular niche. However, blogging is more than just money, as you have to manage your blog independently.
Head over to Pepper Content to explore more on finding work as a freelancer.
Key Takeaways
Freelance writing is all about writing for others' websites, whereas freelance bloggers work for their websites.
There are multiple ways to earn money from freelance blogging.
Freelance writers have to write on similar topics repeatedly, while freelance blogging requires expertise in a particular field.
A freelance writer may also work as a ghostwriter.
You can work from anywhere as a freelance blogger and a freelance writer.
FAQs
1. Which is better, freelance writing or freelance blogging?
If working as a freelance writer gives you a steady income, go for it. If you want to earn more money, freelance blogging is the way.
2. Is writing a blog worth it?
Yes, writing a blog is worth it as you will get to learn new skills and abilities. Moreover, blogging is a fun activity that will help you earn more money.
3. Which is better, blogging or content writing?
Content writing and blogging are two sides of the same coin. A freelance blogger writes and publishes content, and a content writer is someone who writes and publishes material.
4. Should I have a blog as a freelance writer?
Running your blog allows you to experiment with voice, topics, format, and tone.
5. How do bloggers get paid?
The bloggers receive a modest commission every time a visitor clicks on an ad.