Design
10 Graphic Design Books That Need Your Attention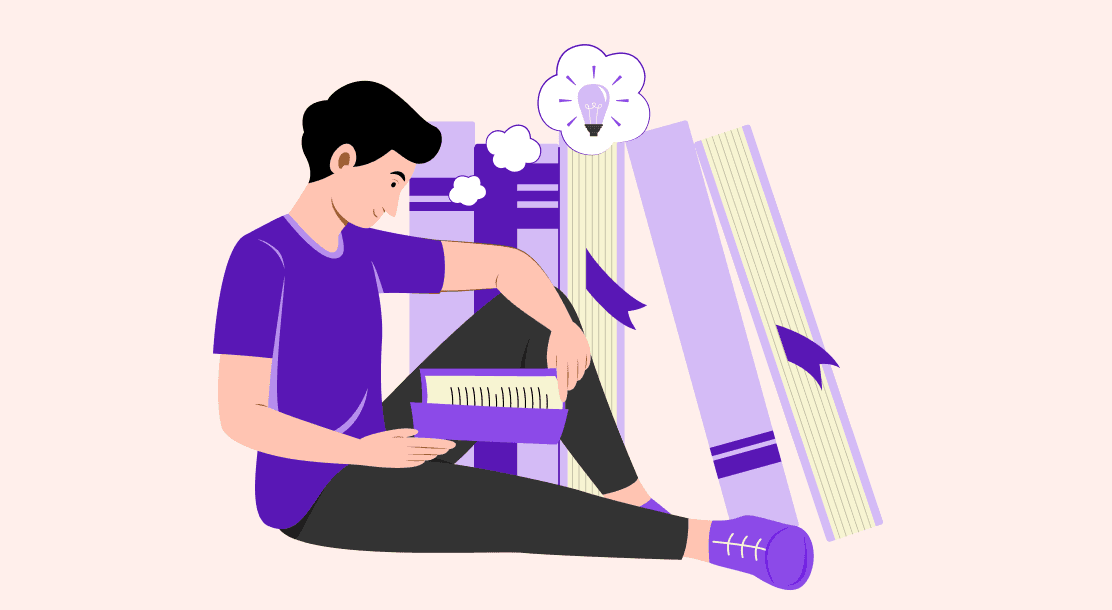 Check this post to find out about the top graphic design books for design professionals in 2022.
Graphic design has become the most important tool in modern marketing. Yet, it is often one of the most overlooked aspects of a business. It can be the difference between a mediocre company and one that stands out from the rest. A well-designed website can increase sales, brand awareness, and customer loyalty. Many times, designers face a hard time finding the right visual strategy, and that's where graphic design books come in!
10 Graphic Design Books You Must Read in 2022
Graphic designers can break or shape how the audience looks at a brand. There is a lot of scope for creativity, but it's also tough to keep up with the latest trends and techniques. The following ten books are a great place to start. They cover a range of topics, from typography and layout principles to branding and marketing. So whether you're an experienced designer or a beginner, there is something for everyone!
1. Graphic Design School by David Dabner, Sandra Stewart, and Abbie Victress
Are you looking for a book that will help you brush up your skills? This is a perfect choice! Whether you are a beginner in graphic design for print media or digital media, Graphic Design School will guide you and teach you. You can learn about everything related to design fundamentals, including typography, layout, structure, and composition. The rest of the book will clarify your doubts about production and studio techniques.
2. Thinking With Type by Ellen Lupton
As a designer, you can understand the importance of typography in a composition. Whether you are creating an event poster or a social media graphic, fonts play a crucial role. Thinking With Type is a must-read for every design professional who wants to upgrade their work. The book is full of illustrated examples and gives clear ideas about how to use fonts. You will learn about the creative aspect along with the technical issues.
3. Designing Brand Identity by Alina Wheeler
Branding has become the most important part of design solutions in 2022. This book is the authoritative guide that you need to clarify all your doubts on how to launch and maintain a brand design. Understanding how to design a brand identity can solve a lot of problems for the entire marketing team, and also show better results. The book gives you ideas to begin working on key concepts and also use them practically for new campaigns.
4.
How to be a Graphic Designer Without Losing Your Soul by Adrian Shaughnessy
Just like any other creative field, designing can be quite overwhelming at times. The creative process can put many professionals through a mental slump. This is among the top graphic design books to come to your rescue. It helps you sharpen your designing skills and also understand the upcoming global trends. It teaches you to become a graphic designer who is also socially responsible in this complicated digital world. Moreover, it gives you completely straightforward insight into how to become recognized and successful in this competitive field.
5. Citizen First, Designer Second by Rejane Dal Bello
Rejane Dal Bello has spent 20 years in the design industry and has a lot to talk about in this book. She explains everything about the power of design and how it can shape people. Whether you are looking for a new perspective or just a strong inspiration to move forward, you can't miss this graphic design book! It is one of the best design books of all time.
6. Show Your Work! by Austin Kleon
f there's one thing that a designer can be bad at, it's self-promotion. The critical voice is always pushing you down. It's important to beat it to get more clients and work. The digital age is such that one can easily get lost. Therefore, pick this graphic design book if you want guidance on work etiquettes and how to build a strong portfolio in modern times.
7. Know Your Onions by Drew de Soto
A practical and reliable handbook for every designer, Know Your Onions is a must-have. It helps you think creatively. You will get to know the basics of graphic design techniques and how to implement them. The book is designed for the reader to put in their own thoughts, notes, and insights.
8. Interaction of Color by Josef Albers
Understanding color theory is among the most important aspects of graphic design. This book teaches you everything about the impact of color, including over 50 color studies. It has been touted as one of the most impactful works in art education. It is a must-read for art teachers and designers, and one of the best graphic design books for students.
9. Bottlenecks by David Evans
Source
Designing for optimum user experience has gained a lot of importance in recent years. The subject of UX design does not only include graphic design, but also human psychology. In this graphic design book, David Evans gives all the foundational concepts of the science and design of UX.
10. Powered by Design by Renée Stevens
Modern designers must understand that design is more about solving a problem, rather than just aesthetics. It is possible to solve real-world problems through design. This book showcases design as a problem-solving tool. One of the best design books of all time, it helps you make your art more relevant with complete awareness of history and ethics.
The role of graphic designers is constantly evolving as technology changes. While the classics will always be a part of the design canon, new and innovative books are being published every year that help designers keep up with the latest trends and techniques. We have curated this list of graphic design books to serve professionals with different needs. We hope they help you learn something new.
If you need help with high-quality designs for your online collateral, you can check out Pepper Content's design services.
FAQs
1. Which graphic design book should I read before beginning graphic designing?
To start your career as a graphic designer, begin with foundational books. Go for Graphic Design School which is co-written by David Dabner and Know Your Onions by Drew de Soto. If you want to learn how to showcase your skills, you must read Show Your Work! by Austin Kleon.
2. Why does a graphic designer need to know about brand building?
Visual aesthetics play the most important role in brand building. Every modern entrepreneur or marketer is therefore looking for strong designers who can understand the concepts of branding. A designer must know how to launch a creative campaign, aligning with the brand voice. And eventually, they must know how to retain that voice with creativity.
3. What is the role of typography in graphic design?
While the color theory is important for designers to know about, typography is equally important. Every creative needs words and font to communicate to the audience. They can bring a major difference to any design.
4. What are the most important concepts a graphic designer must know in 2022?
A graphic designer is expected to know all the basics of designing through designing software and apps. Most of these subjects are covered in full-fledged courses. They must learn how to create layouts, color schemes, and text overlays that make sense. Apart from that, a modern designer must have a good awareness of aspects of branding, typography, UX design, and marketing as well.
5. What skills are necessary to become a graphic designer?
There is no one set of necessary skills to become a design professional. However, practice plays a big role. Learn how to use design software, to begin with. You must be aware of the important concepts and learn to implement them. Many of these subjects are not taught in school. But thankfully, there are plenty of graphic design books out there to help you.