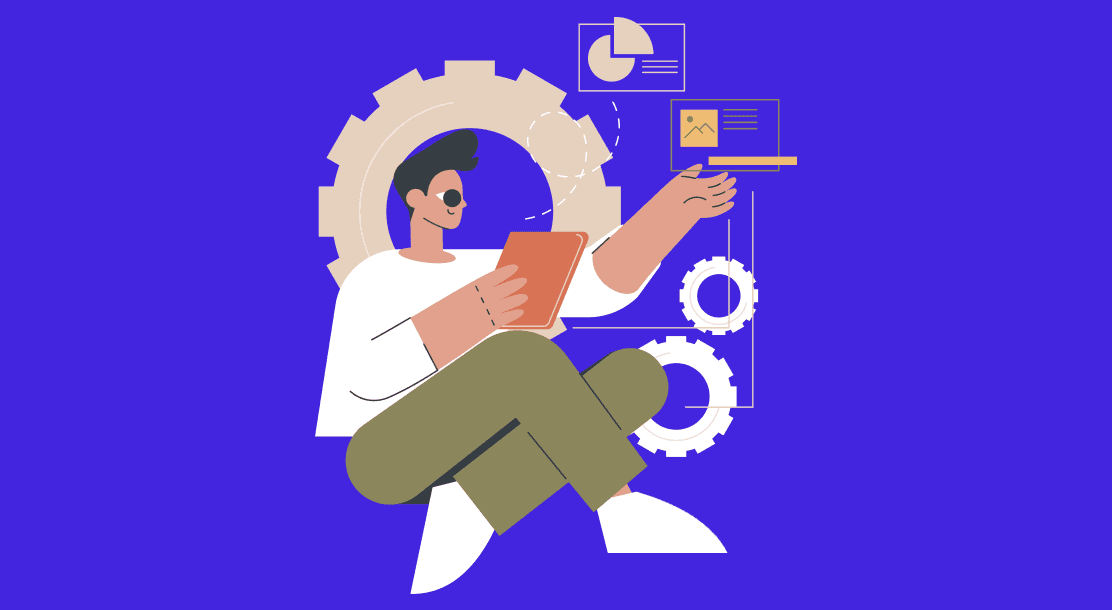 Haven't we all read great posts and articles by freelance writers on company websites, blog posts, and social media? How do they belt out such great pieces with so much consistency? If you are a freelance content writer and looking for some inspiration yourself, you must follow these 10 popular blogs.
What Do Freelance Writers Do?
The role of a freelance writer is usually not restricted to a single writing domain. You may be writing technical articles today, but because of your flair for writing, you might be asked by the client to write creative posts for their social media pages.
Basically, freelance writing jobs online can extend from writing scripts for video games to creating effective resumes to writing compelling blogs. Some of the most popular freelance writing jobs online that are in demand today include:
Screenwriters for video games
Proposal or grant writers for organizations
Freelance content writer for resumes
Social media content writers
Writer for press release articles
Technical writers
Academic writers
10 Blogs that Every Freelance Content Writer Must Follow
Blogs that are relevant for freelance writers typically focus on various topics ranging from business to lifestyle to job listings and so on. Here is our pick of the 10 best blogs that can be very useful in your career as a freelance writer.
Buffer Social is a social media tool that helps you drive traffic to your website. However, it also features great blog posts. To keep up with the objective of the original app, the blog mostly covers aspects of social media marketing in the context of business growth.
The best part about Buffer Social is that the blogs are updated, and new posts are added multiple times a week. And are free of product promotions.
Many freelance writers face a challenge vis-a-vis managing their finances, especially when it comes to paying taxes. This blog post helps to build knowledge around every nuance of tax-paying and overall financial literacy regarding freelancing.
The blogs are informative and engaging since they also talk about how to manage finance-related stress.
This blog post has approximately 300,000 subscribers and four million followers, which is enough to tell you that it is very popular. The blog post covers a comprehensive list of topics that more or less covers all aspects of freelance writing.
And not just that. It also publishes articles specifically on the art of blogging and how to get paid for it. If you are interested in taking things a notch higher, enroll in the certification course on content marketing and up your freelance game.
If you are a copywriter, and need access to a repository of information and knowledge on copywriting, follow this blog. The topics covered include important aspects of copywriting like SEO (Search Engine Optimization), landing page creation, keyword research, etc. As a subscriber, you get access to ebooks, seminars, and workshops that help you strengthen your writing skills.
The USP of this blog is the unique theme of building visual strategies for freelance writers. Blogging and writing can become a monotonous job if not upgraded and developed continuously, with a visual appeal. The Branded Solopreneur teaches you how to build your brand as a writer and work on content strategy.
If you are looking for expert guidance and tips on freelancing, marketing, and blogging, you can sign up for this blog post. While all the topics can be useful to you as a writer, you can pick and choose the more relevant blogs for your role as a freelance content writer.
Expect expert advice since a solid team of professional writers, editors, and bloggers curate content for this blog post. Their tips are all tried, tested, and successful. You can also become part of a larger community of writers and bloggers that can serve as a peer group and support system.
Copyhacker is an excellent blog that focuses on helping marketers, and freelance writers write more believable, usable, and persuasive content. Their blog posts mainly focus on offering the reader meaningful and actionable insights that a freelance writer can understand and apply to their work. This blog's main topics include copywriting and content, general freelance tips, and email copywriting.
Nick Usborne's blog primarily focuses on helping freelance writers write better content and copy for the web. With more than three decades of experience as a writing coach and copywriter, Nick Usborne is an expert in this field. The blog covers storytelling, copywriting, freelancing, and more. It is an excellent resource for both aspiring writers and experienced freelance writers.
Social media marketing is a crucial component in any business, especially for freelancers. Social Media Examiner is a great site offering expert advice on the power of social media in brand building and marketing and how you can leverage it.
Get access to tips and tools on using social media effectively and how successful marketers use it.
Technology and digital marketing are two popular writing domains for freelancers. If you are looking to build your knowledge and skills in technical writing around these two topics, then this blog post is a great source.
As a freelance writer, you have access to significant sources of information in the form of these popular blog posts. So, use these knowledge repositories to build a successful freelance career.
FAQs
1. What are the best freelance writing blogs?
Some of the most popular freelance writing blogs include Freelancers Union, Smart Blogger, and Minterest.
2. What is the best blog for content writers?
Some of the best blogs for content writers are Nick Usborne, Problogger, Copyhacker, and Buffer Social.
3. Which is the best website to hire freelance writers?
There are multiple websites where you can hire freelance writers, like The Write Life and Freelancer.com
4. What are the best resources for freelance copywriters?
Nick Usborne, copywriter and writing coach, offers one of the best blog posts for freelance copywriters.
5. What are the best creative writing blogs?
GrubStreet is one of the best blogs for creative writers to follow.