Advertising
18 Best Advertisements & Ad Campaigns Of All Time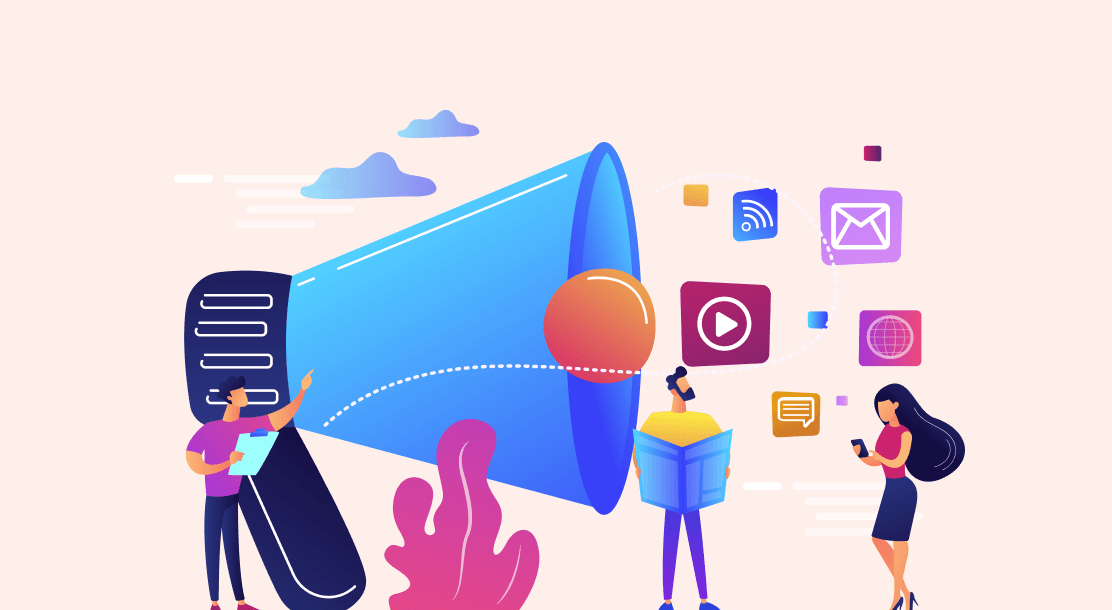 Table of Contents
Introduction
18 Best Ads & Campaigns of all time
Key Takeaways
FAQs
In competitive marketing, it's generally about who has the best hand. When selling a similar product, it can sometimes be more about weeding out the competition while also letting your brand stand out. In the present era, everyone relies on digital services, and marketing is mostly carried out online rather than offline.
With the rise of digital marketing, it's much more important than ever to be equipped to effectively translate advertisements, which could also help firms become much more relevant globally. The majority of bands rely heavily on email marketing and digital marketing initiatives. But what about businesses that have established themselves as industry leaders, whether through physical or online means?
It's critical to have a strong brand image, including a memorable corporate logo. But it takes something beyond strong branding to be successful. Take a closer look at the 18 Best advertisements & Ad campaigns of all time :
1. De Beers: A Diamond is Forever
Whenever you dream about marriage, an engagement ring is probably one of the first things that come to mind. Most people are unaware that wedding rings weren't traditionally used in the ceremony until recent times.
Owing to the impact of the Great Depression, the De Beers diamond group was experiencing declining sales in 1948. They created advertisements to promote the concept that an engagement is ideally sealed with a diamond ring. Thus, the tagline is, 'A diamond is forever'. The following is history.
2. Old Spice: The Man Your Man Should Smell Like
This Old Spice advertisement is very much an ad campaign extravaganza that went viral on social media.
Old Spice has been the brand that sold deodorant to your grandfather. The brand wanted a boost because its market share was falling. They decided to create product advertising campaigns aimed at a younger demographic.
In 2010, a handsome man addressed a female audience throughout this Old Spice commercial campaign. He assured them that even if their boyfriend used Old Spice, he should smell like him.
3. Marlboro: Marlboro Man
The famous 'Marlboro Man' is the perfect example of mainstream lifestyle marketing. The brand's iconic portrayal of a cowboy did well, especially when compared with Marlboro's prior, relatively mild-mannered marketing attempts.
The 'Marlboro Man', strong, free-spirited, and hyper-masculine, had been a way of promoting filtered cigarettes amongst men. Marlboro became the world's best-selling cigarette product in 1972 due to the campaign's success.
The 'Marlboro Man' proved that men are as susceptible to looks as women, contrary to common belief.
4. Volkswagen: Think Small
A minor alteration in perception can sometimes be all that's required for a marketing campaign. Take, for instance, Volkswagen's 1959 'Think Small' ad campaign.
This campaign was claimed as one of the most effective print media marketing initiatives that transformed Americans' perception of automobiles.
Volkswagen grabbed consumers' attention by concentrating on space within their advertising and placing the elegant, lightly-designed automobile in the backdrop, but without addressing the vehicle's cost or capabilities.
5. Nike: Just do it
Nike's 'Just Do It' commercial campaign turned the world upside down in 1988. Nike capitalized on the fitness movement's growing fame in the late 1980s by neatly encapsulating the phenomena in a singular, memorable term.
Endorsement deals from up-and-coming athletes such as Michael Jordan didn't hurt either.
However, the term holds the key to the campaign's success. It perfectly captures the sense of getting ready for a workout, allowing it to cater to a wide range of people.
6. Levi's: A Guide to Casual Businesswear
Levi's distributed a brochure to 25,000 HR departments across the US in 1992. This brochure proved to be the secret to resolving Levi's revenue downturn. Their bottom line was suffering due to increased competition with low-cost imported products.
Levi's saw an innovative business potential in the emergence of a new trend for donning casual attire to the workplace. Unfortunately, not everyone was on board, claiming that 'casual' had already been misunderstood as a license to be disrespectful and unprofessional.
According to Levi's, the casual clothing trend was here to stay. Their marketing department came up with the idea of creating a casual business wear guidebook. Their booklet featured recommendations for acceptable 'casual business clothing', with Levi's products displayed prominently.
7. Kit Kat: 'Gimme a Break'
This tagline for the Kit Kat chocolate bar was part of a much more memorable jingle from a 1986 advertisement. 'Gimme a Break' was a play on the 1957 KitKat tagline 'Have a Break… Have a Kit Kat'.
Visuals of employees singing while biting off bits of Kit Kat chocolate bars were included in the TV ads that incorporated the 'Gimme a Break' song.
While Donald Gilles of the J. Walter Thompson advertising company created the term in 1957, Ken Shulman and Michale A. Levine wrote the song. Their decision to link the Kit Kat bar with a break after a long work week was well received by consumers.
8. Dove: Real Beauty
Like any other company, Dove was trying to stay afloat in a crowded market. They studied their target group before launching their ad and discovered that quite a few females did not feel beautiful.
They leveraged this knowledge to help women broaden their perceptions of personal beauty and confidence in their appearance. Several businesses have begun to emulate Dove's hugely successful marketing strategy.
9. McDonald: I'm Lovin' It
McDonald's had a difficult year in 2002. The firm was dealing with several challenges, ranging from low employee satisfaction to a drop in share price. Their shares had dropped from $40 to below $15 in value.
The advertising team of the company realized the need for damage control. McDonald's out-of-date mass marketing was then replaced by something new.
Customers become the center of McDonald's campaign. That is why the word 'I' was as it allowed people to express their feelings about McDonald's.
'I'm lovin' it' was formed, bringing the brand back to life. McDonald's became more appealing to a younger demographic due to the change.
10. Dos Equis Beer: The Most Interesting Man
'I don't always drink beer, but when I do I prefer Dos Equis'.
Throughout this Dos Equis ad campaign, the most intriguing man on the planet said this sentence. Since the tagline implies that the person who sold the beer doesn't necessarily choose it, the campaign appeared, unlike any similar beer ad.
This, on the other hand, appealed to casual beer drinkers, a group that no one was addressing at the time.
The campaign gave the impression that the brand was effortlessly trendy and became the brand's best advertising campaign.
11. Apple: 1984 Super Bowl Ad
Apple created a commercial promoting the debut of the Mac in the 1984 Super Bowl, based on George Orwell's classic novel '1984'. The advertisement, which featured a woman holding a computer and a hammer, was highly effective.
'Our Unification of Thought is more powerful a weapon than any fleet or army on Earth', she said in the ad, halting a crowd of marching individuals. The commercial demonstrated how, with the launch of the Mac, 1984 would no longer be as it was portrayed in the book.
12. Coca Cola Ad: Share a Coke
Another excellent instance of bulk marketing being transformed into a more personalized experience! Brands attempt to engage with their consumers on a much more personal basis in this incredibly crowded market. By mixing old-school marketing with a new approach and a personal twist, the Coca-Cola Company launched one of its best ad campaigns ever that proved to be a successful strategy to reach teenagers.
The carbonated beverage category had already been declining in volume for a couple of years before this Coca-Cola campaign. The brand was concerned since it resulted in a lack of interaction among younger generations. The campaign of sharing a coke became a super hit bringing the brand back to life.
13. Sprite's Advertising Campaign – Obey your thirst
Commercials that work aren't necessarily about advertising anything new. It's often a matter of stepping back and reconsidering how your product is perceived.
Sprite was sold mainly as a Coca-Cola substitute until 1992. Customers, however, found this distasteful, and Sprite was eventually pulled from the stores.
Sprite was revived in 1994 when it launched one of its best ad campaigns, however this time as a popular product. Sprite was relaunched with a strong link to hip-hop music, and it soon became popular among urban teenagers, especially African-Americans.
14. Wendy's Campaign: Where's the Beef?
Wendy's is probably best known for its humorous Tweets as well as social media burns. The brand's sassy stance was a major part of the company and its products well before social media.
In 1984, the company created a television commercial touting the idea that its burgers were higher in meat content than McDonald's and Burger King's.
The corporation called Joe Sedelmaier, an art director noted for casting common people in his campaigns and creating amusing material in 1980s commercials.
The collaboration resulted in a famous TV ad starring three senior women. Two of them were looking a the large buns in front of them, while the other inquired, 'Where's the beef?'; a slogan that'd eventually have a huge impact on modern media.
15. Mercedes-Benz: The Invisible Car
Is Mercedes the one who came up with Harry Potter's cloak of invisibility? Not nearly, although they did a fantastic job of recreating the concept.
Mercedes created an 'invisible' automobile to market their latest car, the first to operate on hydrogen fuel, to convey the impression that their car is invisible to the atmosphere. This advertisement was a brilliant method of promoting the fact that perhaps the car produced no emissions.
It was yet another instance of 'Sci-fi' concepts coming to life, and the public loved it!
16. Pepsi: We Will Rock You
Pepsi is known for its outstanding and distinctive ads, which frequently feature celebrities worldwide. The Pepsi Super Bowl ad is often a big deal, and millions worldwide watch it every year.
The Pepsi commercial from 2004 with Beyoncé, Britney Spears, Pink, and Enrique Iglesias is undoubtedly one of the best ad campaigns ever.
Three female gladiators decide to fight a Roman King in ancient Rome (Enrique in this case). He is oblivious to what's about to befall him because he is leisurely sipping his chilled Pepsi.
The three girls approach the arena, lay down their weapons, and begin a powerful performance of Queen's 'We Will Rock You', much to everyone's amusement.
Beyoncé, Britney, plus Pink drink a cold and refreshing Pepsi, whereas the lions devour the Emperor. This lavish, eye-catching, one-of-a-kind commercial was a blockbuster in 2004 and is still considered one of the greatest Pepsi commercials ever produced.
17. Miss Clairol: 'Does She or Doesn't She'
This campaign began in 1957, while hair coloring was still considered taboo. Everybody was comfortable with how their hair color altered as they grew older.
The slogan refers to the woman's hair color, whether she has it on or not. The ad was a huge hit with favorable responses to the question 'Does she or doesn't she' increasing from 15:1 to 2:1 within the next ten years. This is one of the best advertising campaigns ever.
18. California Milk Processor Board: Got Milk?
'Got milk?' is among the most well-known marketing efforts around the globe, having been launched in 1993. Considering the perception that milk is a dull product, the ad would persuade the audience to drink more of it.
Milk consumption grew by 7%, or 13.5 million gallons, during 1993 and 1994, thanks to their campaign message. The advertisement is still running.
Key takeaways
The power to evoke an emotional reaction is something that these advertisements have in common. Developing original commercials that connect with the audience, whether through humor, discussions about societal impact, or challenging the existing norm, will always garner a lot of eyeballs.
Products were indeed completely redesigned in several of these promotions. This was accomplished not through altering the product's appearance or content but by redefining consumers' preconceptions and instilling a new mindset in their brains.
If your company lacks a strong brand image, do not be scared to experiment and incorporate comedy. The rest might well be taken care of by your audience.
Head over to Pepper Content for ad copywriting services for all brand personas.
FAQs
1. What are the four types of advertising?
The four main types of advertising include: 
1. Display Advertising
2. Video Advertising
3. Mobile Advertising 
4. Native Advertising
2. What is the most successful marketing strategy?
Inbound is the most effective B2B marketing strategy, according to research.
3. What is guerilla strategy?
Guerrilla marketing is an advertisement strategy in which a company uses surprise and unconventional interactions to promote a product or service.
4. What is an ad campaign example?
An ad campaign is a set of advertisements that revolve around a single message intended to achieve a particular goal.
5. What are the 7 Ps of marketing?
These seven are product, price, promotion, place, packaging, positioning, and people.