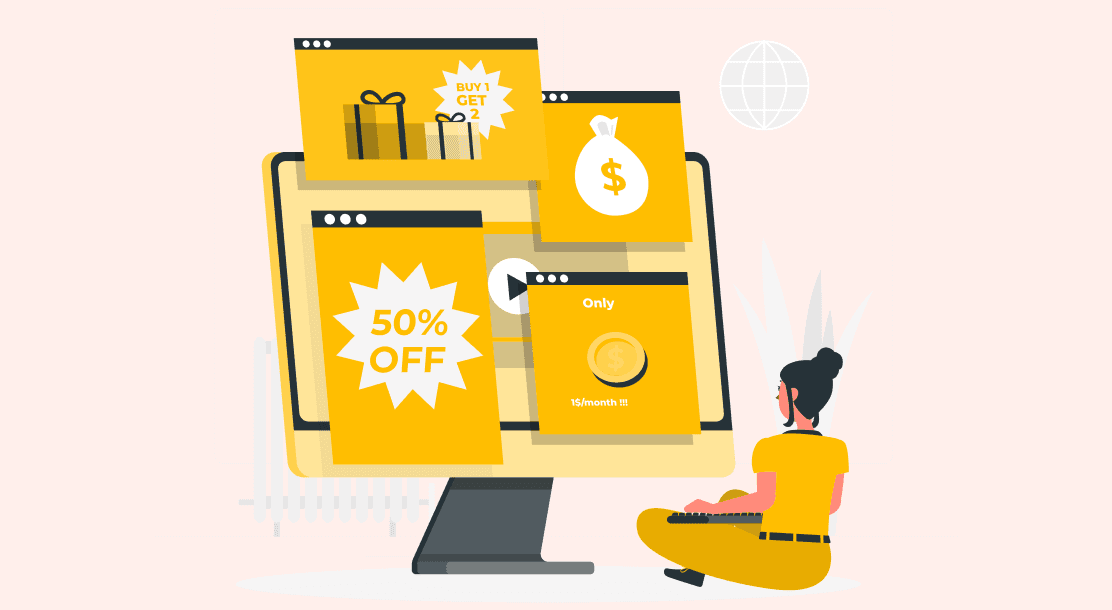 Let's look at some of the most blasphemous ads by real estate and mortgage platform Square Yards and five of its ads that caused traffic jams.
Square Yards is one of India's largest integrated real estate and mortgage platforms and a rapidly rising proptech platform in Canada, the United Arab Emirates, Australia, and the rest of the Middle East.
Designed by a firm called Platinum Outdoors of Madison World, the main aim of Square Yards ads, released all over the country as a part of the Out-of-Home Advertising (OOH) campaign in 2021, is to objectify by building knowledge about the brand and increasing traffic to its website.
Square Yards ads were conceived with interesting copy and call-to-action phrases with a yellow background. Some Square Yards ads came under criticism by netizens who called them out over their alleged double meaning.
This article will explore the meaning of Square Yards ads and highlight five of these advertisements that literally caused traffic jams.
What are Square Yards Ads?
You may have noticed the large yellow billboards featuring one-liners if you live in Delhi-NCR, Mumbai, or Bengaluru. If you look carefully, you'll see that these advertisements are from Square Yards, a real estate and mortgage site.
The ads were rolled out as an OOH campaign in Mumbai, Bangalore, and Delhi to get customer attention and establish brand awareness and recall among its target demographics.
These Square Yards ads created a long-lasting impression in the minds of consumers because buying a home has now become an entitlement for crores of Indians post-COVID.
These billboards were put up in prime areas of metropolitan target cities to attract the maximum attention of customers. The campaign highlights how the brand is keen on simplifying the overall customer experience with its 360-degree real estate services and making home buying easier, more efficient, and more secure.
Some phrases that gained consumer attention, like 'Can we ask your wife out on a date?', 'Threesome on your bucket list?', 'Theka kitni door hai?' and 'Size does matter' have managed to help the brand drive the desired traffic to its website.
5 Square Yards Ads That Caused Traffic Jams
1. Double meaning humor
'Threesome on your bucket list?' The phrase is double meaning humor of Square Yards, which encourages the public to stop and stare at it. They try to attract people through their humor to visit the Square Yards website, and maybe they have even succeeded at it.
2. Traffic due to Square Yards Ads
Through "Theka kitni dur hai?" they asked the public about the distance to their watering hole and emphasized that home by Square Yards will fulfill all their such requirements through their valuable services.
3. Inappropriate humor
Every teen or young adult is today being sensitized about body positivity and the fact that size doesn't matter. However, this Square Yards ad says that size does matter. This strong message attracts eyeballs that slowly go on to the next line, which declares that buy a house with Square Yards that fits your needs! They ask the public not to compromise on comfort and buy a house big enough to fulfill their requirements.
4. Showing their supremacy
The phrase "Never buy a home…… Until you meet us!" shows how confident this brand is about its services.
5. Beware of cringe content
In this ad copy, the brand asks if they can take your wife on a date but to show her 'her' dream house. And they also request the husbands to meet the Square Yards people on Karwa Chauth to gift her their dream home.
The Square Yards ads received a lot of criticism from certain age groups for their controversial content, but still, they did manage to do what they meant to – attract maximum attention from consumers. Only time will tell if this out-of-the-box content marketing strategy did wonders for the brand or not.
FAQs
1. How big is the brand Square Yards?
Square Yards has locations in 20 cities and nine countries throughout the world. London, Dubai, Doha, Abu Dhabi, Singapore, and Hong Kong are overseas areas where the corporation has increased its presence. Over 200,000 brokers have enrolled on the company's website.
2. What are Square Yards ads?
Square Yards ad billboards have sexual innuendos and call-to-action slogans on a yellow backdrop. These billboards were put up in high-traffic locations in target cities to generate as much interest from potential consumers as possible and drive engagement on the company's digital platform and offline distribution points.
3. What issues were caused due to Square Yards ads?
Certain sections of society have not received the ads well, terming the language used 'foul' and 'inappropriate'.
4. What were some arguments raised by users?
One of the users said that creativity matters, but the genre of audience and its impact thereof is equally significant. Another user opined that the ads were eye-catching but not mind-catching.
5. What was the motive behind Square Yard Ads?
Tanuj Shori established Square Yards to innovate and solve investor difficulties he had encountered as an investor. He founded the firm to provide candid, unbiased, and trustworthy information to potential investors, a goal that he still follows to this day.