Content
20 Ways to Land Your First Gig as a Freelance Content Writer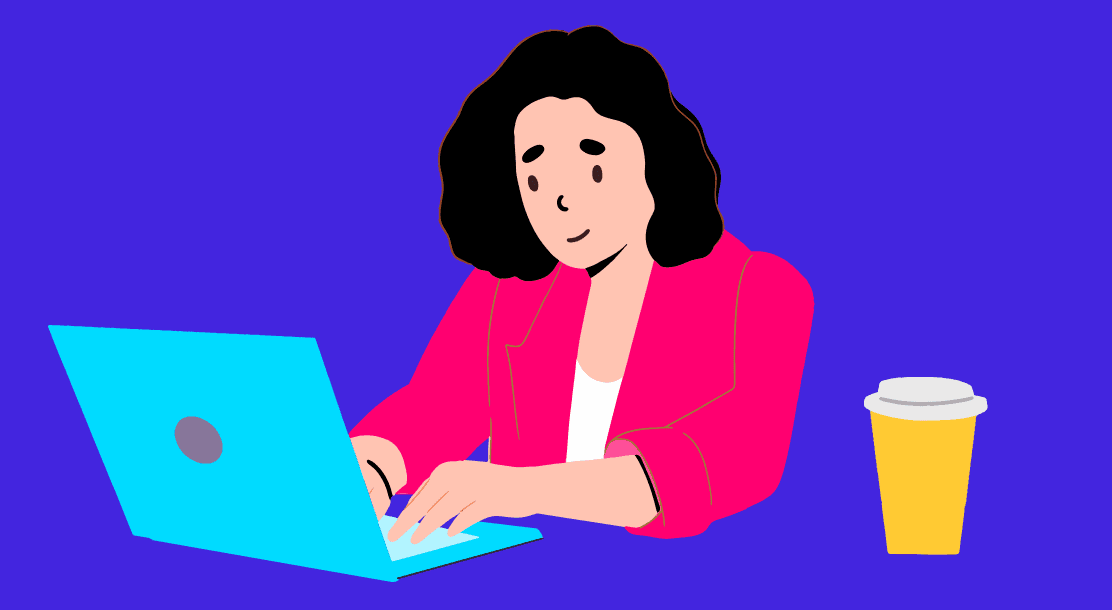 Looking to start as a freelance content writer? Here are 20 valuable tips to help you win your first job.
If you love to write, freelancing as a content writer is a flexible and rewarding career to pursue. It can serve as a side gig, a full-time career, or any combination thereof. So, if you were wondering how to land jobs as a freelance content writer, here's an ultimate guide to help you get acquainted with the best tips and tricks to start a career and make it big in this field.
20 Ways to Land Your First Job as a Freelance Content Writer
1. Create an impressive portfolio
The writing portfolio is an effective and convincing tool in a freelance content writer's marketing arsenal. After all, it is the first thing a potential client will ask for, and an impressive portfolio can essentially demonstrate a catalog of writing samples and skills.
2. Boost your writing skills
There may be no magical trick to turn a bad writer into a good one, but boosting your writing skills can surely help you gain a higher spot in the eyes of a potential client. Using a clear and cohesive language, mastering SEO, and the art of planning along with finding a niche can go a long way in ensuring that a candidate stands out among the rest.
3. Check out relevant job postings.
Once you have a portfolio, the first step in finding a job as a freelance content writer would be to check all the relevant job listings on various job sites and respond to remote job ads. You can share your resume, writing portfolio, and writing rate on multiple job boards and start reaching out to them for appropriate opportunities.
4. Write the perfect pitch.
A pitch is the one thing that can help writers comprehensively display their work and excellence. So if you are someone starting right from scratch, writing a customized and engaging pitch that articulates why you are perfect for a job can help you make an edge and get your foot in the door.
5. Cold pitching
Most writers have to send out cold pitches to get the kind of work they enjoy. Hence, cold pitching is a practical tool to land some regular gigs that can help you start off right as a freelance content writer. Once a writer figures out a potential client or business, the next step would be to reach out to the right person with a cold pitch that includes information about the writer, their skills, niche, and some writing samples.
6. Warm pitching
This method is a more indirect way of reaching out to potential clients and landing jobs as a freelance content writer. Warm pitching involves connecting with a potential client and building relationships by following and responding to their social media posts on Twitter, LinkedIn, and even Instagram!
7. Use social media to your advantage.
Are you aware that you can use social media to help you land writing gigs? Use your social media profiles for advertising that you are available for work, along with a brief bio and links to recent writing samples. You can also use social media to find job postings by various companies.
8. LinkedIn, Twitter, Reddit
You can find freelance writing jobs quickly on Twitter, and it's a great place to establish connections with potential clients. Similarly, LinkedIn's job board can help you find relevant job opportunities and approach businesses with a warm or cold pitch. Reddit is another social media platform that can help you start as a freelance content writer.
9. Ghostwriting
Typically, ghostwriters are freelancers who write texts attributed to another author. But, as a ghostwriter, you have essentially unlimited opportunities to write books, public speeches, and online content. Even though the actual writer's name may not be used, there is a possibility to build a connection with the client to get more work or referrals.
10. Use your network
Using the art of networking with like-minded individuals is a great way to land jobs as a freelance writer. One can also connect with friends on Facebook or LinkedIn, neighbors, or just about anyone they know. Let everyone know about your new role as a freelance content writer and ask them if they know anyone who could benefit from your expertise.
11. Find clients proactively
Instead of waiting for your favorite brands or companies to post a job ad, you can go ahead and proactively approach these companies and share your resume. One way of doing that is by identifying companies that frequently post ads on freelance content writing websites and studying other writers' portfolios of work to seek out clients they have worked with in the past.
12. Work as a trainee under a successful writer.
Building a partnership with a successful writer can go a long way in helping you find jobs. One can also intern for other freelance writers to proofread or research content. This may be a free service, but the intern can expand their network and find more work.
13. Create articles for free
This may be a critical step for many freelancers just starting their careers as writers. To showcase a portfolio of work and build a network of clients, one may be required to write articles for free at times. This can be a helpful step in finding a job as a new writer.
14. Join relevant groups
There is a lot of potential for new writers to find work by joining relevant groups on social media platforms. For instance, Facebook groups offer plenty of online job opportunities. Even though this approach may be time-consuming, it can go a long way in ensuring that your online presence is 100%.
15. Referrals and testimonials
Asking your network of clients for referrals and testimonials is also another powerful tool to find more jobs as a freelance content writer. Potential clients trust referrals, making them a valuable resource for freelancers. Testimonials are a great way to let potential clients know more about your value and the services that you can provide.
16. Write about every service and product used.
This is another way to demonstrate your writing skills by creating free articles on products or services that you have used to fit into your niche. For instance, if you want to become a beauty writer, write about all the cosmetic brands you have used, reach out to the brands, and submit your work. This will help you create writing samples and build a relationship with a potential client in your area of interest.
17. Quora
Using Quora to find jobs is an unusual but highly favorable way to start your journey as a freelance writer. By frequently answering questions posted on this social media website, you can demonstrate your capability and writing skills that can go a long way in building an audience and help you connect with potential clients.
18. Business cards
Before kick-starting your journey as a freelance SEO content writer or a freelance web content writer, it is advisable to have a business card that you can share with people you meet daily. Anyone from a friend to your hairdresser or that kind restaurant manager could help you land your first gig.
19. Pitch, pitch, and pitch
The key to successfully finding a freelance job is to reach out to as many companies as possible and sell them your ideas, writing skills, and knowledge in the relevant sector. Suppose you want to write for your favorite brand or publication and earn an income. In that case, you need to be able to monitor various companies that are hiring and create a tailor-made pitch for as many companies as possible.
20. Follow companies that are hiring.
Make a list of all the companies currently hiring in your areas of interest. Next, follow them diligently to see the kind of roles they are hiring for, the position offered, and the job profile, and add all the details to your pitch.
In Summary
By now, you would have a firm understanding of how to successfully position yourself as a skilled writer, win your first job as a freelance content writer, and maintain a constant flow of clients coming in. Just follow the 20 guidelines mentioned above, and you are all set to launch a career as a successful freelance content writer.
FAQs
1. How do I start content writing from home?
Start by creating and growing your personal blog. Gradually move to writing for publications and websites. You can also approach companies and offer your services.
2. How much do freelance content writers earn in India?
Experienced freelancer writers in India can earn a minimum of Rs. 50,000 per month depending on the number and quality of projects they get.
3. What are some important skills of freelance content writers?
– Understand important writing practices 
– Storytelling 
– Social media expertise 
– Be able to research 
– Understand and implement SEO 
– Know the audience
– Be up to date with the latest trends