Freelancing 101
15 Freelance Writers You Should Follow on Linkedin for Inspiration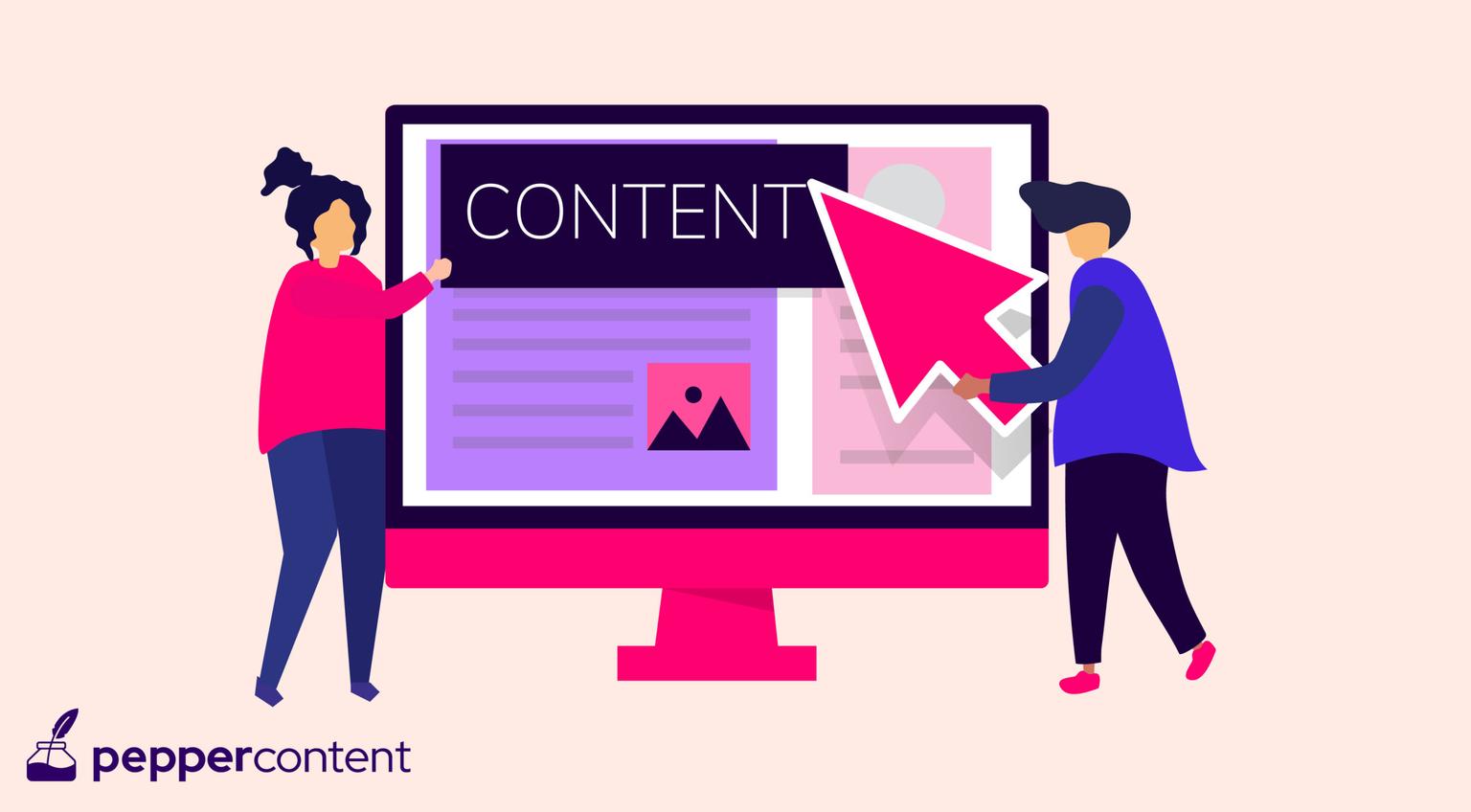 Table of Contents
Why Follow Freelance Writer Linkedin Profiles?
15 Best Freelance Writers to Follow on Linkedin
Key Takeaways
Conclusion
FAQs
As a writer, especially if you're newly starting your career, it takes time and practice to develop your skillset. It's best to constantly learn and read to refine your skills. To do this, it's important that you're reading content from some of the best writers in your field. And you can do this by looking for the best accounts to follow on LinkedIn of some pretty accomplished writers.
Why Follow Freelance Writer Linkedin Profiles?
Writing and editing professionals often post their work and experiences on social media. This can be an inspiration for aspiring writers and professionals. LinkedIn is a great platform where you get opportunities to participate in discussions, learn about approaches, ideas, and trends within the writing and editing industry. It is where you get access to top writers, consultants, coaches, editors, etc., who can majorly impact in shaping your career.
Below we've listed some of the best accounts to follow on LinkedIn. The list includes some of the biggest names in the freelance content creation field along with some of the lesser-known ones whose journey has nevertheless been inspiring and whose skills and potential are worth noticing. In no particular order, here are some of the top freelance writer LinkedIn profiles:
15 Best Freelance Writers to Follow on LinkedIn
Carol Tice is a name you can't miss in the freelance writing industry. She focuses especially on writing content and books on business and has indulged in a lot of ghostwriting. She helps others in advancing their career in freelance writing too.
Carol has written/co-written two books – 'How They Started: How 25 Good Ideas Became Great Businesses' and 'The Pocket Small Business Owner's Guide to Starting Your Business on a Shoestring'.
Carol has been blogging since 2008 and is counted among the top writers. She hosts a community called Freelance Writers Den and has written for brands like Costco, Dun & Bradstreet, American Express, Entrepreneur, and many more. Her strong suit lies in her compelling storytelling that helps clients build authority. This freelance writer's LinkedIn profile is one you can't miss.
2. Ben Riggs
Writer and editor Ben Riggs is a Senior Communications Specialist at Kettering Health who loves to help other writers write with a purpose. This Ohio resident posts lessons on clarity and brevity in writing and on storytelling among others on LinkedIn almost every day.
Ben is passionate about helping professionals further their writing skills and he provides coaching for the same. He has not only written and edited content for educational curricula, academic journals, and long-form content among others but has also ghostwritten books. Riggs has a bestseller to his name titled 'Tell Them a Story: Using Narrative Nonfiction in Your Everyday Writing'.
Mukti Masih is among the top content writers in India with over 14 years of experience. Having started from The Times of India, Masih is now the co-founder of AVM Pictures and provides services in videos and consulting besides writing. She has written thousands of blog posts, hundreds of video scripts, websites, and social media posts. She takes pride in her credible unique content and its ranking ability.
Mukti has published a book called "Poems in a Chai Cup". She's worked for clients like Vinfotech, Akshaya Patra, LetsShave, InstaCar, Sayaji Group of Hotels, The CrowdSourcing Week Magazine, and many more. She is also an avid traveler and writes travel pieces for several publications such as Thought Catalog and Thrive Global, to name a few.
An award-winning copywriter, Erin Brenner has over 20 years of experience in business and communications. She's worked for companies dealing with software, sales training, and marketing. Besides copywriting and editing, Brenner trains others in editing and writing too. She has penned several books on writing and editing like the 1001 Words for Success, Copyediting's Grammar Tune-Up Workbook, and more.
Erin runs a blog and regularly posts its content on her LinkedIn. She runs Right Touch Editing and is a co-owner of Copyediting.com.
Craig Clarke is a writer at MarketReach, Inc. and has been working as a proofreader and copyeditor for over 15 years. His specialty lies in technical writing and has been producing persuasive pieces for public relations and technology marketing for a while.
Craig often shares helpful posts and content on technical writing, editing, and proofreading on LinkedIn and also contributes to Medium. This Boston resident's tech marketing advice makes him one of the best Linkedin Accounts to follow.
A former corporate employee, Roota Mittal's journey from a struggling freelance content writer to an entrepreneur with a six-digit figure salary has been inspiring, to say the least. Roota is now leading her venture, LearnWithRoota.com, and is on a mission to empower others who started out like her. Her target group is not only confined to writers but also extends to guiding women and college graduates in acquiring high-income skills.
Roota has also been running her online program, Marketing Accelerator, where she coaches entrepreneurs from around the world. She has been featured in Forbes and as her passion would have it, she posts advice, guidance, experiences, and learnings quite often on her social media handles including Linkedin. Although, you'd find her to be most active on Instagram. Roota provides services as well as training on social media and digital marketing, besides content.
A professional of business and technical writing, Sophie has been in the writing and editing industry for over 15 years. This Chicago resident works as a consultant and helps in creating style guides and writing standards for companies and also managed several big editorial projects
If you're someone whose work compels you to write then Sophie is one of the best Linkedin accounts for professional insights and advice. She posts quite regularly on LinkedIn.
One of the best Linkedin Accounts to follow is Bhavik's who calls himself a sarcastic storyteller and a passionate writer. He writes and consults while looking after his content writing agency called Write Right. He has other ventures to his name too including Bloggism, Estorytellers, KalamKagaz, and Taletel- all, and all have to do with content writing.
Bhavik has penned several books, guiding aspirants on how to go about the world of content. Some of his books include How to start your own content Writing agency, The Weak Point Dealer, How to Become a Digital Marketing Consultant', Will You Walk A Mile, among others. Bhavik is based in Gujarat, India.
A pioneer in professional blogging, Darren Rowse, is a speaker, podcaster, author, and entrepreneur. He's got several popular blogs, like Digital Photography School and Problogger which have millions of monthly visitors. Besides blogging, Darren is into entrepreneurship, social media, personal brand building, and more.
Darren co-founded well-known companies like Third Tribe Marketing and b5media blog network and has co-authored a book called ProBlogger – Secrets for Blogging Your Way to a Six-Figure Income.
An award-winning blogger, Jeff Goins is a known face in the world of content creation. Along with experience in marketing and communications, he is also an author, entrepreneur, podcaster, and public speaker. Jeff's award-winning blog – Goinswriter is known for its millions of traffic annually. He offers programs on online marketing, leadership, blogging, creativity, and more.
A TEDx speaker well known for content creation, Anuradha Tiwari's expertise lies in connecting brands and customers with engaging content. She creates well-crafted content tailored to the client's requirements. Additionally, she also provides services in digital marketing with an emphasis on social media. She's backed with over eight years of experience and has worked for over 100 bands and counting.
Anuradha writes blogs, articles, social promotions, press releases, and also manages online brand reputation, SEO, and email marketing.
Nicole Dieker's career as a full-time freelance writer has spanned over a decade. Her writing focuses on personal finance and some of her works have been featured on Haven Life, Bankrate, Vox, and CreditCards.com. In the past, she has been a contributor to NBC News, Lifehacker, The Penny Hoarder, Popular Science, etc.
Nicole also works as a writing coach for authors and freelancers. She dons the hat of an editor, career consultant, and is the author of the novel The Biographies of Ordinary People.
Michelle specializes in tech, manufacturing, and B2B writing and has 20 years of experience. She is a public relations consultant known for adeptly combining PR with social media and content marketing.
As an award-winning writer and top blogger, Michelle is also a speaker and influencer and has been named as one of the top PR leaders. She actively maintains a blog and is active on social media platforms like Twitter and has one of the best accounts to follow on Linkedin. You'll mostly find her speaking on freelancing, PR, writing, and on similar subjects. Michelle is based in Metropolitan Ohio in Columbus.
Priyanka Desai is one of the best-known freelance content writers from India. She has contributed to SEMrush, Forbes, Business.com, and Tech in Asia. She also has experience in digital marketing and content creation and is now the founder-CEO of a content marketing agency called iScribblers. She serves content focussed on tech and SaaS companies for long-form content and video marketing.
Priyanka has also worked as a digital analyst and growth hacker with her content aimed to help brands gain online traction and visibility. Besides writing, she provides services in content strategy and editing.
Kristi Hines is a freelance writer and is on the list of the best blog content creators. She runs a blog called Kikolani where she provides advice and tips for small businesses. As one of the top blog content writers, she's written hundreds of blog posts and has over 60 publications in her name.
You'll find her work on Hootsuite, BigCommerce, HostGator, CrazyEgg, GetResponse, Moz, Neil Patel, Content Marketing Institute, HubSpot, Oberlo, Salesforce, Search Engine Journal and Taboola. Kristi is based in Phoenix, Arizona.
Key Takeaways
LinkedIn is a great, if not the best, place where you can find influencers and experts in the field of your choice, freelance writing in this case.
If you actually read through the list of freelance writers LinkedIn account given above and gave attention to each brief, you'd have noticed two things:
Most of the top freelance writers started out years (even decades) ago. Meaning? It takes time. Writing is a skill to be gained with practice and perseverance.
One need not have a solid background in writing to pursue the same as a career. Some top writers of today started out from non-writing jobs. Wherever you come from, there's always room for you to explore your passion and potential in writing.
It helps in your writing career to contribute content, especially in the beginning if it has to be done without payment, in some cases. This is mainly to build a desirable portfolio.
Besides writing, most of these established freelance writers have other related skill sets like editing, digital marketing, consulting, training, etc.
Conclusion
There's a famous phrase: Birds of a feather flock together Why? Because birds going in flocks can look out and defend each other.
While you aren't exactly looking for a defender, you as a content creator could surely use some advice and learnings from the more experienced lot, right? Even if you have few freelance writers around you whose brains you could pick, there's always the internet for you. And where better than LinkedIn to find professional connections on the internet.
Following writing professionals on LinkedIn can come in handy in several ways. You could learn writing tips and get guidance not just on the technicalities of writing but also on navigating through your writing career. Visit the aforementioned freelance writer LinkedIn profiles to follow their expertise or simply get inspired by their work and stories if nothing else.
The ones we've listed aren't the only best accounts to follow on LinkedIn.There are tons more amazing freelance writers out there who you could follow.
FAQs
1. How much do freelance content writers earn?
Earning amount depends on the type of content and on the experience of the writer. It can range from decent to high-paying depending on the content quality.

2. What's the scope for content writing as a career?
There's a huge scope for a career in the content marketing industry which is expected to rise with more digitalization of brands across various sectors and industries.

3. How do content writers charge for their work? 
Some charge by word (count), while some go by the hour, some by article basis. It completely depends on the writer and employer.

4. What are some trustable sites to find freelance content work?
You can try Pepper Content, UpWork, Contena, ProBlogger, Fiverr, and People Per Hour.

5. How important Is an English degree to be an English content writer?
No degree or certificate is necessary as long as you have a strong foundation of the language.

6. Who do freelance writers write for?
A freelance writer can write for any client – individual/group/company/publisher – who wants content.