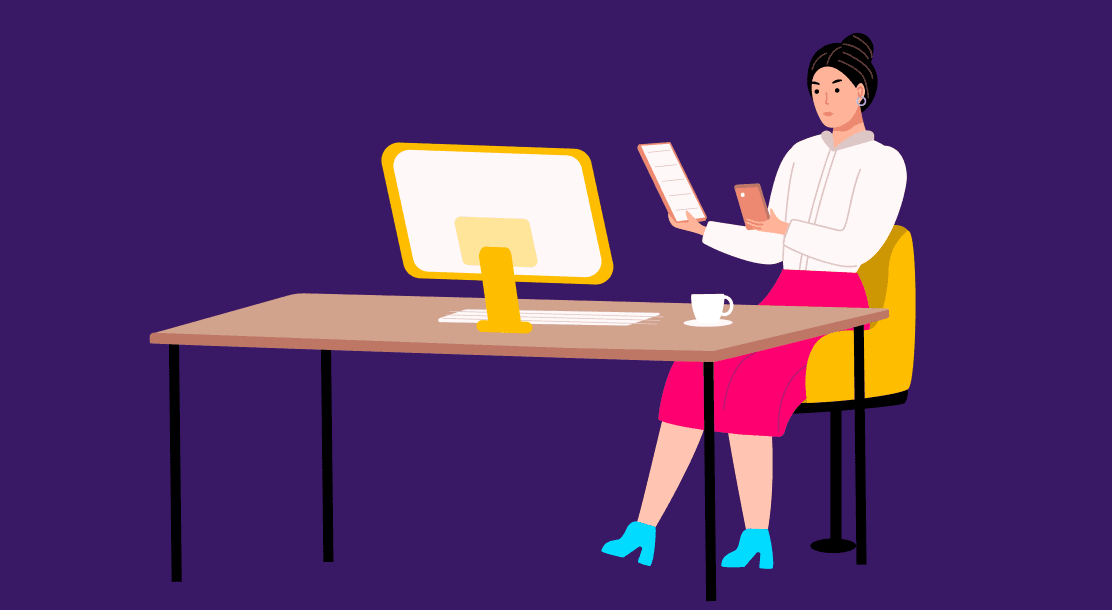 While being a freelance copywriter can be challenging initially, the right approach can get you the right clients. There are many successful full-time freelance copywriters who face no challenge in finding the kind of work they wish to do. However, it has taken them a while to get there. A combination of hard work, effective time management, and the ability to hustle lead to a successful freelance writing career.
15 Tips for Finding Success as a Freelance Copywriter
In this section, we have put together a few tips on how to carve out a successful career as a freelance copywriter.
1.Start a blog
If you're a freelance web copywriter, a blog is the best place to not only improve your skills but also grow your audience. It is a great way to practice your writing and also get clients to notice you. Your blog is also your source of inspiration and can give you more self-confidence. Now that is something that you do need if you are just starting out.
In a nutshell, your blog is your space and serves as the perfect platform for your business. Your blog can also act as a service-based site. You could have sections like Hire Me, About Me, Testimonials, Contact Me, etc. In fact, you can also monetize your blog with affiliate links. This means if someone makes a purchase by clicking on that link, you earn a commission.
2.
Find a profitable niche
Frankly, not every niche is a high-paying one. Identifying high-paying niches and finding the right fit for yourself is paramount. Make sure you consider your passion as well as how you are going to monetize it to make money. It may not be a good idea to market yourself as a generic freelancer. Choosing a specific niche shows you command some authority over the subject, making you credible. Some interesting and in-demand niches for freelance copywriters include:
Travel
Parenting
Personal finance
Technology
Food
Relationships
Fitness and health
Fashion
Education
3.
Identify your ideal client
Who is your ideal client? Is it a tech company, a start-up, a book author, a magazine, or a small business? Does your client understand the importance of your work and the ROI quality content can bring? Identifying the right client determines how well you will get paid.
4.
Write guest posts
One of the quickest ways of getting more exposure is by writing for renowned websites. You can share your learnings about copywriting by contributing a guest post to platforms attracting quality and relevant traffic. Understand their guidelines before pitching. You may or may not make money from it, but more importantly, you will have a byline on a reputed website. This will build your credibility and further enhance your portfolio.
Here are some tips to start pitching to platforms:
If there is a website that meets your requirements, check if there are different authors contributing to it. If yes, it probably means the client hires freelance copywriters on a regular basis.

Build a rapport and connect with the website host on LinkedIn.

Send creative samples in line with their requirements.
5.
Learn basic SEO techniques
Most of the companies you will work with will need content that drives more traffic, so that their page ranks higher. It would require you to have basic SEO knowledge. As a freelance copywriter, learn and understand how SEO works. This entails writing metadata, knowing how and where to place keywords, and so on. If you have a freelance copywriter website, this can be an especially useful skill.
6. Diversify your writing experience
Take up different types of assignments to get diverse writing exposure. This can range from writing ad copy for websites to creating crisp and engaging content for social media. Such a diverse writing experience will prove to be immensely helpful in the long run.
7.
Take feedback positively
When you write for a client, it means understanding and matching their tone and voice. Your clients may give you negative feedback from time to time, and for that, you should be prepared. In fact, the more constructively you take their feedback, the better it would work in your favor.
8.
Improve your time management skills
Always plan ahead. When you are freelancing, time management plays a key role. While some clients give you numerous days' notice to write a piece, some assignments may come at the last minute. You should be prepared for both. These time management techniques may help you plan and organize better:
Set both short-term and long-term goals, and categorize your tasks accordingly.
Use a time management tool to evaluate how you spend your day. You can also do this manually.
Procrastination could be your biggest enemy. Stay away from distractions and set aside time for activities like checking emails, making phone calls, etc.
Learn to delegate. This can get you to do more work.
Focus on completing one task at a time.
Learn to prioritize effectively and set time limits to meet a goal.
Make a to-do list for the next day. This way, you won't feel directionless or lost when you start your mornings.
9.
Always keep a few samples handy
You should always be ready with sample pieces around specific niches. Keep those handy, so that as soon as someone asks for your availability and work, you are ready to get going. You can share client testimonials, as they help build credibility and validation.
10. Grow your social media presence
Social media can be quite a powerful tool for growing your visibility. A strong social media presence can help you go a long way. You can pick one or two platforms to start with. Once there, here are a few things to consider:
Write copy that can engage social media users.
Use specific words, such as "freelance copywriter," in your bio.
Use a professional image as your display picture.
Be personal. Build a connection with your clients, so they see you and know you. It is a good way to grow your business as well as your connections.
Follow others in your niche and engage with them. Follow influencers, brands, and businesses that you like. Networking is key, and a lot of work comes from referrals.
11.
Look up gigs online
There are many free platforms for freelance copywriters to find clients and get hired. Upwork, Fiverr, and other such platforms are a good place to start.
12. Invest in yourself
Always be open to learning new things and upskilling yourself. You can enroll in a course or train to develop specific skill sets. You can even purchase online tools for grammar, SEO, content scheduling, and more. Also, upgrade your devices, set up your workspace, and take time out regularly to nurture a hobby.
13.
Read and research
The more you read and research, the better you get at your work. If you have picked a niche, delve deeper into it. You will be surprised by how this will benefit you professionally.
14.
Quote the rate you deserve
Do not undersell yourself. You have to make sure you are paid fairly and that you make enough money to make your freelancing career sustainable. Remind yourself that freelance writing is real work and needs a lot of skills, research, and attention to detail. Therefore, it is crucial that you are compensated adequately.
When you quote, take into consideration factors, such as the time you will need to research, write, and proofread. Another important thing you should consider is whether you will be writing as a ghostwriter.
15.
Be patient
Treat yourself with patience. You are setting up your business. There will be roadblocks initially, but the right planning, coupled with effective execution, will help you fulfill your goals as a successful freelance copywriter.
If you are just starting out as a freelance copywriter, it can seem intimidating at first. The first thing you need to do is identify your strengths and understand what gets you money. Don't sell yourself short, and remember to upskill yourself. Plan and strategize well, and you will surely be able to create a pathbreaking freelance copywriting career.
FAQs
1. Is it difficult to be a freelance copywriter?
It can be difficult at the beginning of your career. However, if you have the right mindset and the right strategy, it is definitely possible.
2. How do you make money as a freelance copywriter?
You can make money by contributing to ad agencies, content creation websites, or publishing houses. You can also create your own blog and monetize it.
3. Why do many copywriters fail?
This can be due to many factors, including little planning, lack of focus, low self-esteem, procrastination, and poor networking skills, among others.