Design
A Detailed Guide to Creating Infographic Designs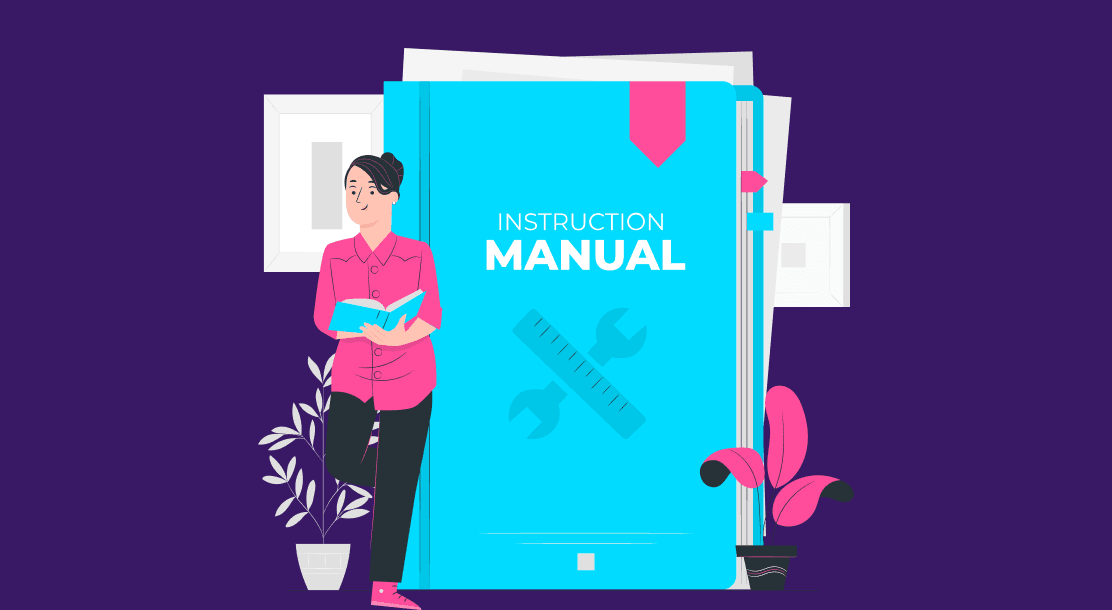 Infographic design is an interesting field. Read this blog if you want to understand how infographics work, and how you can create visually compelling infographics.
Infographics are growing by the second. Content creators trust them, marketers play with them, and customers fall for them. It is clear that infographics are a crucial part of any content marketing strategy, making infographic designs a significant part of the process. If you haven't been paying too much attention to infographics, now is the time to learn more about them.
Information travels faster when it is in a visual format. Visuals lure the readers into viewing the entire content. Take, for instance, a resume. A standard resume is in MS Word format. It has all the information in a detailed manner through plain text.
But when you make a resume on Canva, with colors, design, backgrounds, font styles, and more, the layout becomes instantaneously captivating and engaging for the employer.
What Are Infographics?
As the name suggests, an infographic is a combination of textual information and graphics. In other words, they are the visual representation of the information at hand. In a nutshell, information paired with visuals gets more attention than a standard format that contains only text. Sharing information in such a way is time-saving, and gets retained by the human brain better. A quick run-through of information is what a customer is looking for in this fast-moving world, and that is what infographics provide.
Infographic designs, however, can be a tedious task for a graphic designer. In particular, if you want to attract potential clients and leads for a business. In this particular blog, we tell you all about infographics, right from their benefits to how to make them well. Read on to know more.
Important Statistics About Infographics:
● The latest research shows that 67% of B2B marketers create and share infographics. (Content Marketing Institute)
● 32% of marketers believe that infographic designs are the most crucial form of content for their business. (Social Media Examiner)
● Infographics are one of the fourth most preferred types of content. (HubSpot)
● People follow directions with visuals and text 323% better than those who do not. (Springer)
How Are Infographics Beneficial?
Infographic designs have a lot to offer to the crowd. Here are some of the benefits of using infographics in your content marketing strategy.
1.
It gets you more views
Infographics help convey complex information in a simple manner. They engage readers more, in turn, leading to more views. However, for your infographic layout to work, make sure it adheres to the brand guidelines, and proves to be relevant to the audience. This way, it will get recognition from customers in no time.
2.
It improves SEO
Infographics can help you drive traffic, improve your ROI, and raise conversion rates. They are helpful, especially when you want to create content for email marketing, blog posts, social media advertisements, and more.
3.
It complements your branding strategy
Infographics are one of the best ways to increase your brand awareness and gain credibility among your target audience. At a time when brands are vying for consumers' attention, creating meaningful infographics will help you stand apart as a brand.
4.
It makes your content shareable
Infographics are a more palatable form of content that leads to increased shareability. If a user finds your infographic meaningful, they are sure to share it with others, resulting in increased visibility for your brand.
5.
It improves customers' decision-making
Humans are visual creatures. The human mind processes information faster in visuals than it does in words. Infographic designs make it easy for the brain to comprehend the information faster, thereby aiding in decision-making.
6.
Easy to track results
With the help of a landing page for your infographic designs, you can track the results seamlessly. To dig a little deeper, use an analytics platform to get traffic sources, user behavior on site, and the number of page visits.
7.
It enhances the readability of your content
Infographics help make your content more digestible. Imbibe these pointers to increase the readability of your content:
● Use attractive colors.
● Test a variety of infographic layouts.
● Focus on the critical information.
● Ensure the infographic is engaging.
8.
It helps in building top-quality backlinks
Backlinks help in building your brand awareness. If you have valuable insights to offer through your infographics, many websites link to you. This way, you get to build your brand awareness, and they get user engagement.
9.
It builds brand credibility
Follow these steps to build brand credibility through infographic designs:
● Make a well-designed infographic layout.
● Strategize how to execute a compelling infographic design.
● Publish infographics on relevant websites.
● Do not overdo the text or design.
● Share infographics with trusted influencers.
● Ask only skilled graphic designers to create your infographics.
6 Key Infographic Design Tips
Designing infographics can be a tricky process. Since you have to condense all the information into one page, you have to be extra careful about the design and layout. Here are some tips for creating an infographic layout:
1.
Use colors to evoke emotions
Your eyes absorb colors and send signals to the brain. The brain then releases a hormone that affects your emotions, mental clarity, and energy levels. In short, colors determine how your infographic layout will be perceived by the customers. You should be familiar with the different shades and what they signify, and use them strategically in your infographic design.
The below infographic on information literacy is a great example of colors being used skillfully. The designer has used a range of colors, but none looks out of place.
2.
Use typographical variations
A major criterion for the success of infographic designs depends on the fonts. Your readability score depends on it. Fancy fonts will not do good to your brand if they are not easy to read and only distract the users from the main information.
Some fonts have weirdly shaped letters; avoid using those. Keep the size of your title bigger and easy to read. Viewers will first notice your infographic layout's title. Experiment, but keep the fonts legible. You can try out font styles from Google Fonts or websites like LingoJam, Cool Symbol, MyFonts, etc.
The below example contains various fonts used in harmony.
You can try to combine three font styles, but make sure the overall beauty is not lost in the font styles. The font color is the next in line you need to bear in mind. It should align with the background color, but not so much that it melts into it. If it matches the background, your readability score will go from 100 to 0. And make sure the color doesn't hurt the eyes.
3.
Add attractive illustrations
Illustrations are more communicative than words or heavy sentences. Nothing holds people's attention more than a well-illustrated infographic.
Illustrations are the best way to communicate a message about your brand. Content with illustrations receives more eyeballs than content with none. It helps convey information in a visually exquisite and intelligible manner.
Illustrations are innovative, playful, and entertaining, and help retain your brand in the audience's mind. They are the best companions for infographic designs if you intend to tell a story to your readers.
4.
Consider using photographs
You like to change the theme of your phone every now and then, because it is exciting to see new photographs and wallpapers whenever you unlock your phone. Likewise, an infographic layout, when accompanied by magnificent photographs, can have an everlasting impression on the customers.
In the example above, several photographs have been used in thumbnail format, whereas in the example below, a single photograph has been used as a background for the infographic. Switch it up or down: there is much room for exploration with this option.
Adding photographs or wallpapers can be difficult. Because then you need to adjust the font style and font color according to the palette of the photo or wallpaper.
Make sure you pick photographs that have a consistent style, lighting, and backdrop. You do not want the readers to get distracted from the information. One suggestion would be to go for a flat color, such as black or white. You can even have your content in white, and background in grayscale. It is called a newspaper approach.
5.
Opt for graphs and charts
The old-school method of converting paragraphs into readable presentations is very much in trend currently. It can be done through the creation of flowcharts, graphs, and tables, among others. These make the readers understand your content easily.
Readers have no time to read lengthy paragraphs or stories. In such a scenario, creating graphs, charts, and tables for your content would help them comprehend your brand values and business quicker.
Statistics is what gets the content going and attracts viewership. Pie charts help you depict composition, donut charts show simple proportions, and bar charts are ideal for comparing many categories. Flowcharts are the best way to showcase processes, links, and large concepts. Here's an example of a flowchart infographic:
Piktochart turns boring data into optically gripping imagery. It creates high-quality infographics that would explain your topic, business, or presentation in a pictorially appealing way.
6.
Ensure consistency
The last tip for creating an infographic layout is an amalgamation of consistency, negative space, and practice.
●
Consistency
Check the font size, font style, and color of the infographic. The outcome of your needs to be uniform.
The entire infographic speaks for your brand, business, or motive. If it lacks consistency, your reader's attention may sway. How would it go away? They might concentrate more on the inconsistency and lose interest.
●
Negative space
There should be ample space between each piece of text, including the title, subheadings, images, charts, and other elements. You cannot have them clustered into the design. The more they cluster, the more jumbled they look. The more crowded it looks, the less appealing it will be for your reader.
Negative space offers precision, elegance, and simplicity to content. If your infographic layout looks crowded, it will be impossible for the readers to decipher the information present in it.
●
Lots of practice
Any infographic requires a lot of trial and error. It is a learning process, and a designer must never stop learning. Go through various infographic examples for inspiration. Get in touch with someone who can give feedback on your infographic designs. Take suggestions, gain experience through experiments, and do not lose hope.
Key Takeaways
● Infographic designs are a fun way to engage readers.
● A clear, crisp, concise, and constructive infographic design will always win the attention of your audience.
● Bear in mind that your infographics should align with your brand guidelines.
Infographic designs are valuable resources that creative graphic designers can use to communicate with their audience in an easy-to-understand language. Whenever you think plain-text content is getting tedious, try to switch things up and create an infographic. Your design skills can make your content look interesting, readable, and watchable. Put your best foot forward and show the world how impactful, imaginative, and innovative your creations can be!
FAQs
1. What are a few types of infographic design?

Here are a few types of infographics design:
 
● Visual resume
You can create a visual resume when you want to stand apart from a herd of jobseekers.
 
● Visual article
A visual article is information published in a visual format. It can be twice as engaging and easier to comprehend.
 
● Timeline infographic
A timeline can be used to explain your brand's evolution through the years or describe a historical concept that is being readapted by people today.
 
● Comparison infographic
You can use this type when you want to compare two or more topics. Add pros and cons with examples to it.
 
● Data visualization infographic
If you want to mention information through graphs or charts, you can use a data visualization infographic design.
 
● Interactive infographic
An infographic design that has pop-ups, questions, polls, or any other interactive element is known as an interactive infographic.
2. What is the difference between a graphic and an infographic?

A graphic is any visual. An infographic is the visual representation of information.
Graphics is a vast field containing icons, illustrations, infographics, and artworks. Graphics are art. Infographics are knowledge.
3. Can you print an infographic design?
Yes, you can print an infographic design. All you need to do is convert and download it in a printable format.