Content
7 Amazing Tips to Help You Repurpose Your Content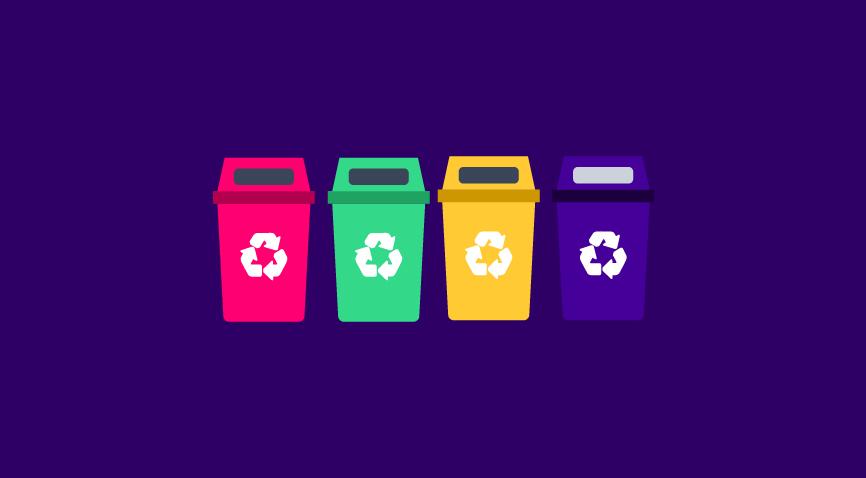 Content marketing is evolving, and an increasing number of businesses online are utilizing online channels to maximize their reach in the market. While there are various types of content marketing, every content marketing strategy's prime goal is to increase user engagement with the business's content online. Well-performing content has the power to transform your business by generating more leads and spreading your message among more people.
Content marketing is evolving, and an increasing number of businesses online are utilizing online channels to maximize their reach in the market. While there are various types of content marketing, every content marketing strategy's prime goal is to increase user engagement with the business's content online. Well-performing content has the power to transform your business by generating more leads and spreading your message among more people.
However, the content you create has to be engaging enough all the time to gather a favorable response. One way of doing this is to repurpose your high-performing content. Let's learn more about how to repurpose content.
What is repurposed content?
Repurposing content or content recycling is when you reuse elements of your existing content to maximize reach and generate user engagement. It is all about transforming existing content into a new type of content marketing where the format is different, but the main message remains the same.
For example, if you posted a blog about '10 Ways to Boost Your Social Media Traffic' and the post received a lot of applause from readers, you can use the same idea to create another form of content like an image carousel. You can also transform your blog's content into a short, crisp, and visually appealing infographic post that educates readers and reignites their interest in your ideas. This practice of content recycling is used for online marketing to ensure that the engagement levels on your websites, apps, or social media platforms are high. Repurposing content also helps you build a more robust content marketing strategy, where your focus is on types of content that perform better on each platform.
Repurposed content also eases the burden on your content marketing strategy by giving you an easy way to generate more interest in the market.
Are you eager to find out how you can repurpose your content? We've got you covered.
Pro-tip: Before you repurpose content, you have to make sure that your existing content is highly engaging. Look up the latest trends and skim through your social media pages and websites to find out what's hot and what's ranking. Based on your primary research, you can start publishing and repurposing content that is working well. You can use different content strategies to ensure that your repurposed content always provides a fresh angle to your users.
Let's explore seven amazing content marketing tips to repurpose your content online.
How to repurpose content: 7 perfect tips and tricks
1. Use statistics and infographics
Statistics and infographics are known to generate high levels of online engagement. In fact, infographics are 30x more likely to be read than an article. That's because an accurate representation of facts, when conveyed in an interesting manner, inspires people to read on. If you have a blog filled with statistics, you can use the existing information to build something more engaging.
The typical use of statistics to create visually stunning infographics is a huge hit for repurposing content. You don't even have to include all the statistics and research into one infographic post. Instead, you can cite only a few facts and figures to represent information quickly to readers. This guarantees more engagement and can be used on various platforms to re-engage with the market periodically.
2. Condensing blogs into videos
Another great way of repurposing your content is to condense blog posts into video posts. This is pretty straightforward; you have to get inventive and visually present the ideas. Especially if your blog garnered a lot of engagement, you could create a video from it to reach more people. A video always comes in handy when publishing on multiple platforms.
Statistically, an estimated 82% of the internet traffic in 2021 is expected to come from videos alone, according to Adgcreative.com. Now that's why you should take your repurposed content to the next level. Just be sure that the videos are not too long or too short; they are just enough to engage your unique target market.
3. Using SlideShare to promote your content
Repurposing may also include brand ideas, brand values, and specially curated messages that could generate interest among users. A great way to promote informational content online is to use PowerPoint presentations based on your existing content or ideas. You can create an engaging presentation that specifies a certain topic and upload it on SlideShare. With a high domain authority, you can use this to generate traffic to your website and social media, and increase your brand presence online.
4. Guest blogging
Another great way of repurposing your content is to include guest blogging as part of your content marketing strategy. You can take various types of content to a guest blog on a third-party site and promote it effectively. The main idea is to drive traffic and create interest in your ideas. As long as you are offered the chance to publish your guest post, you can base the blog on your existing content and promote your ideas.
In fact, you can take it a step further and share your published guest post on various platforms to create a buzz around the repurposed content.
5. Ebooks
Ebooks are a great way of repurposing your content and ideas collected over time. They serve as a lead magnet, attracting more users to download your material and indulge in a reading spree. Their engagement increases and your credibility as a reliable source of information also increases. You can use a collection of blogs from your website, a custom guide, a report, a story, or a creative portfolio to create an ebook. As long as you are willing to dedicate resources to repurposing content and refurbishing an ebook, you will generate more interest in your brand's ideas.
Ebooks are easy to create and very useful for promoting your brand online. The ebook market share is estimated to grow to USD 16,747 million by 2025 (Statista), and that's just one estimate.
6. Podcast invitations
If you don't have a podcast already, it's probably time to consider this type of creative content marketing. Podcasts are known to generate a lot of user interest on various platforms, including social media. If you plan on starting a podcast, you can use the stage to repurpose your content. You can pitch a topic that you've already researched and invite an expert on the matter to indulge in a conversation with you. This would bring all your audiences to one place, where they can be exposed to your business ideas.
Since more than 82.4 percent of all podcast listeners (Oberlo) spend, on average, more than seven hours a week listening to their favorite podcasts, this kind of engagement is pretty awesome for a brand. You can definitely tap into the podcast niche that houses over 30 million episodes and that is counting in English alone.
7. Turning industry tips into blogs
Blogs are one of the best ways of penetrating the market, and every business online should use this type of content marketing. Blogs can be derived from social media posts, industry tips, creative ideas, infographics, videos, or other forms of content. If you can repurpose your industry expertise and ideas into blogs, you'll be doing the market a huge favor. Not only will you offer valuable insider information about the industry, but you can also generate a huge following of enthusiasts online.
5 more bonus tricks to ace the repurposing game
We are sure you loved these seven tips to repurpose your content. We are sharing five more tricks to ace the repurposing game:
Create an email sequence
Posts like listicles can easily be converted into an email sequence; small byte-sized information for your audience to consume and lead them through your buying funnel. These help by engaging your audience and building authority over a period of time.
Utilize a good email marketing provider to create an email sequence and set the user journey. You can even end it with some downloadable or CTA like 'book a demo' depending on your business model.
Repost on social media
Social media is a highly addictive and engaging medium, however, it is equally fickle when it comes to audience attention. A piece of content on social media needs to be reshared at regular intervals to ensure a greater reach.
Experiment with headings and text, use fresh hashtags, and change time zones to see a spike in audience engagement and gain new followers.
Responding on open networks like Quora
Questions on platforms like Quora are an eye-opener. On such platforms, you will learn about the kind of questions people want answers for and how you can fulfill that gap. Create blogs or videos based on these questions.
This will help you establish authority as well as find relevant queries that need answering in your domain.
Host a webinar
Hosting a webinar might seem time-consuming or outright impossible, to begin with, but it is another great way to leverage live events to establish authority. In the current world of digital events, there are a lot of cloud-based platforms that help you host webinars seamlessly.
Identify a topic that your industry or clients will resonate with and build a webinar plan around it. You can also pick an existing blog post and get other experts to weigh in on the topic at hand. This will help your audience get multiple viewpoints around a particular topic. This is a great way to provide information while staying engaging.
Roundup post
Another simple way to repurpose existing content is to create roundup posts. This is where you pick a bunch of related earlier posts and round up all the information. This helps the audience find all the relevant information about a particular topic on a single page. The roundup posts put your popular content pieces in front of the audience while giving linkbacks to detailed posts.
This can also be a great follow-up to a webinar, where you create webinar-based blog posts, podcasts, and videos.
Roundup posts help in generating internal linking opportunities as well.
Should you repurpose content?
The short answer to this is 'Yes'. While repurposing content is good, copy-pasting content on different mediums is not acceptable. Every medium and form of content demands a specific framework. Simply pasting the content from one medium to another will not adhere to the framework. Similarly, copy-pasted content will fail to engage and entice your repeat audience.
Content recycling is done right when the original content is the same, however, it is tweaked, rehashed, and edited as per the medium's requirement to create an impact.
To give a short recap, here are the key take-away points from the blog post
Repurposing content is an important part of a good content marketing strategy.
Recycled content helps you attract new audiences and build great authority with existing pieces of content.
Repacking content helps reduce pressure on the internal content marketing team while building a loyal set of audience across various mediums.
Same piece of listicle blog posts can be converted into social media posts, video, podcast, slideshare and more.
While repurposing content is good, copy-pasting the content or using someone else's content without due credit is not acceptable.
Repurposing list-based blogs is an effective way to utilize your existing content. When people find digestible bits of information relevant to their interests, they tend to promote your ideas online. Not only are repurposed industry tips and blogs a great way to maximize reach, but they are also a great way to increase user engagement. You can take it a step further by creating dedicated landing pages for high-performing content, generating long-form content, and developing whitepapers for your readers. The main objective is to create informational content that performs well in capturing the interest of your target readership.
If you like the tips mentioned above, do use them to repurpose your content and create a winning content marketing strategy. Let's get marketing!
FAQs
1. Why do we need to repurpose content?
Creating quality content needs a lot of time and effort. It involves a lot of research, discussion with experts, quotes from industry stalwarts, etc. Quality content is that evergreen piece of content that will resonate with your audience. 
This piece of content will take a considerable amount of time, but if it is not repurposed, it will not create the impact that you are looking for. Repurposing content will ensure that the knowledge and information that you have curated reaches the right audience and stays on top of the search results for a long time.
2. What are the benefits of repurposing content?
– Helps you reach a diverse set of audience
– Create content for various stages of the sales funnel
– Maximize time and effort
– Increase your online presence avenues
– Helps you edit and republish your marginally successful content pieces
3. What is the first strategy for repurposing content?
If you are new to content repurposing, the first thing that you must do is dig into your website analytics. You are looking for the following:
Identify the content that your audience is liking 
Check the kind of pieces that are shared on social media
Find the pieces which engage your audience the most
The simple strategy to put in use immediately would be to identify these pieces and start by repurposing them. This will save time for you and start showing a positive impact sooner than later.
However, if you are new to content marketing and do not have any piece of content, to begin with, the best thing to do is listen to your audience. Apart from the SEO tools, that will give a fair idea about the kind of content that is being searched online, dip into your audience insights and identify the kind of content they would like. Using the insights from both the SEO tools and focus group discussions, narrow down on topics that you can write about to build authority.
4. How do you make evergreen content?
Evergreen content is content that continues to draw consistent organic traffic to your website for a long time. These are in-depth and informative articles around a particular topic in your field. 
Evergreen content can be created with a bit of keyword research and understanding the audience's pain points. Keyword research will reveal the kind of information your audience is actually looking for. The website analysis will help you understand the kind of content that your audience consumes and spends more time with. Using these to create detailed and in-depth articles will help build authority and expertise.  
Repurposing such content will ensure that you connect to a wider set of audience and develop authority in the field over time.
5. What is not evergreen content?
Content that is seasonal or is something that is in trend is usually not an evergreen piece of content. This is because though the content is liked and shared widely, it is interesting only for a specific time. Over the period the popularity of the content will dip as it will not remain relevant. Something that is relevant for a particular year or related to a particular event like 'elections of 2019' or 'Cricket World Cup' too is not evergreen content. Here we know that it will generate a lot of views and shares, but it will not be searched in the next six months.