Design
6 Tips to Design Custom T-Shirts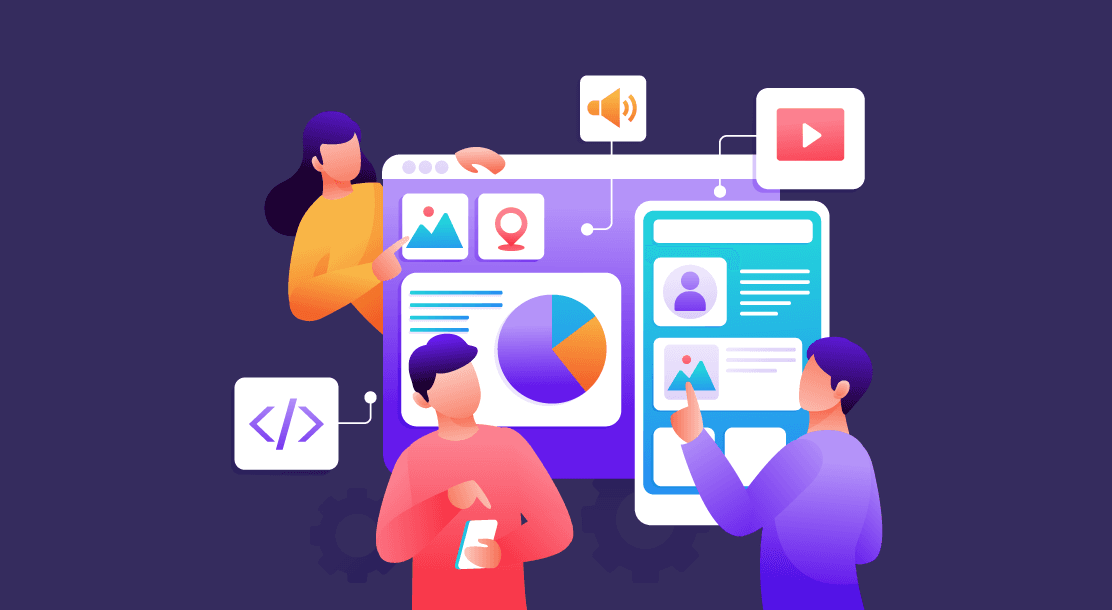 Do you want to design custom T-shirts but don't know where to begin? Read on to know more.
Have you ever felt the need to design custom T-shirts? It could be for a college fest, an office activity, or a huge event. Custom T-shirts are a great way to show your brand's personality and promote your business. Whatever your marketing objective, we will show you how to design custom T-shirts and get them ready for printing.
3 Elements of Custom T-Shirt Design
To design custom T-shirts, you must keep a few factors in mind. They are as follows.
1.
Borders and edges
Your T-shirt design can either be with a border or borderless. However, it does not matter whether or not you choose a design with borders; you still need to work on the edges to make sure the end results have a professional look.
Furthermore, you need to make sure the layout is such that the main subject is more prominent than the background colors or graphics. Besides, you must consider frames as an integral part of the design, as they help in drawing attention to the focal point.
2. Color and print
The colors and pattern you choose can make or break your T-shirt's look. Therefore, you must be careful when choosing these elements. The ideal way to go about this is to adhere to the theme of your brand style guide. This will help create uniformity in design, and avoid between your brand and the message you are trying to convey through the T-shirt.
3. Fabric
New T-shirts look amazing in the beginning. However, after washing them one or two times, the fabric quality starts going down. That is why it is important to invest in quality fabric, if you want your T-shirt to last longer.
6 Effective Tips to Design Custom T-Shirts
Now that you know what to consider before designing custom T-shirts, it's time to look at some effective tips to get down to business.
1.
Identify your purpose
Before you begin to design custom T-shirts, it is important to identify why you want to do it in the first place. Whether it is for promotional purposes, branding, rebranding, or reason, you need to figure this out right at the beginning, so your design can reflect that.
2. Define your budget
The next thing you need to consider is your budget. Depending on your budget, you can decide how many T-shirts you want, which types of colors you can use, and the printing method.
If you have a tight budget, you can limit your color options, as additional colors would cost you more money. Furthermore, the quantity of T-shirts also influences your printing method. For example, some methods are ideal for printing in bulk, while others are ideal for smaller orders. So when planning your budget, it is crucial to take that into consideration as well.
3. Keep it simple
The idea is to design custom T-shirts that are simple but can easily go with the trend. There is no point in overcomplicating the design on your T-shirts. Whatever design you choose, make sure it clearly showcases the message you wish to convey. Besides, simple designs are also cost-saving and easy to create.
4. Focus on the details
Now comes the main part: what should be on your T-shirt. The more time and effort you spend on figuring this out, the better would be the design. There are a lot of possibilities for designing custom T-shirts. Below, find some ideas:
● Style: you can choose from a range of styles, including full-length, crop, half-sleeves, full-sleeves, and more. This should completely depend on your purpose and brand's personality.
● Typography: the fonts you choose speak a lot about your brand. For example, Serif and Script fonts give a more classic look, whereas Sans Serif fonts give a more modern look.
● Logo: make sure your brand logo is accurately positioned. It is one element that will make your brand recognizable. The left chest is one of the most common positions for logo positioning.
● Graphics: graphics are a great way to make a statement and showcase your brand voice loud and clear. You can either choose to have typography or graphics or a mix of both. Whatever you decide to go with, make sure the design doesn't get too overwhelming.
5. Find a good designer
Now that you have the design preference and style in place, it's time to find a good designer or design service to bring your vision to life. Here are some options:
● DIY: if you are creative enough, you can choose the do-it-yourself (DIY) route. This is also a great option if you are running too tight on a budget.
● Hire a designer: If you don't want to put in the work yourself, you can hire a professional designer who has the relevant experience. They can be a freelancer, full-time employee, or a part of an agency. Just make sure they understand your specifications well.
6. Get your T-shirt printed
Here is the final part: to bring your t-shirts to life by getting them printed. You must select a printing method (there are many to choose from, including screen, digital, and pigment printing, and dye sublimation, among others) that goes best with the fabric of your T-shirt. You should also ask to preview the design on a mock T-shirt before it goes into production.
T-shirt design has been gaining more and more ground. It does not matter whether you are a budding fashion designer, an entrepreneur, or a student: as long as you have a solid idea and an understanding of the process, you can design custom T-shirts that will grab more eyeballs than one.
FAQs
1. What makes a good design for a T-shirt?
The design of a T-shirt depends on the purpose it is going to serve. A few things you must consider for an optimum design are fabric quality, type of design, logo placement, and more.
2. What is the most effective method for T-shirt printing?
The most effective method to design custom T-shirts is screen printing. It is the process wherein the design is transferred to the surface through a mesh screen using ink. Digital printing is a faster and cheaper process of printing. Screen printing provides a softer, more natural output, whereas digital printing has clear and detailed outcomes.
3. What is the best resolution for a T-shirt design?
The minimum resolution for printing a T-shirt is 300 pixels per inch (PPI).