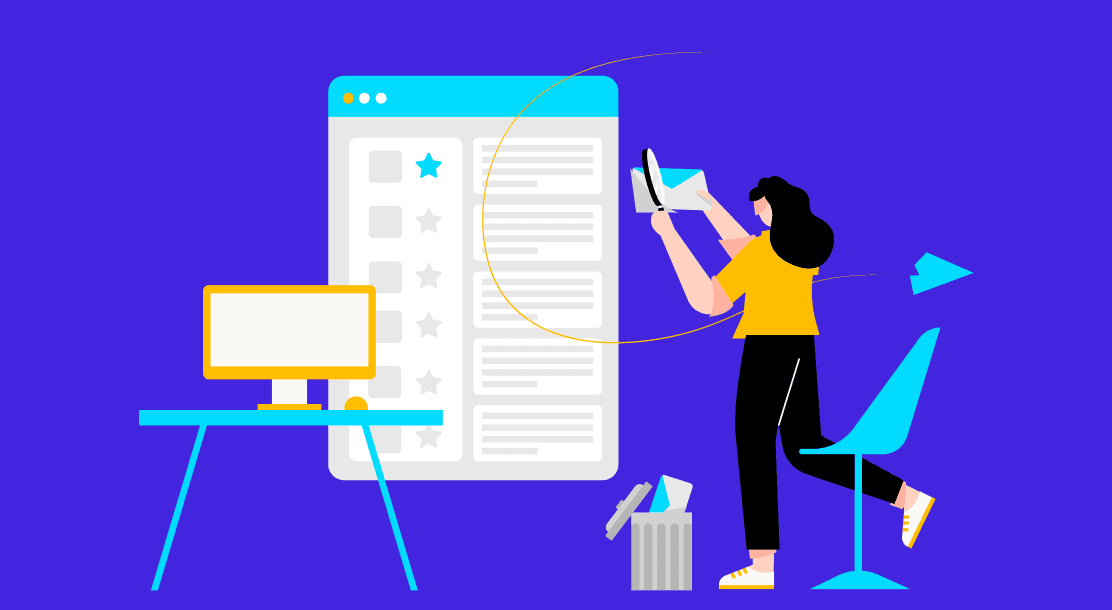 Over the past few years, technological advancements have altered how people look at their careers and work. People choose to freelance over regular 9 to 5 jobs, where they leverage the freedom of selecting clients and work at their comfort and time with complete flexibility.
The only shortcoming of freelancing is uncertainty, but this issue can be addressed easily with the right skills. Read on to check the top 15 freelancing skills that can help individuals sustain themselves in the competitive market.
15 Best Freelancing Skills You Require
Here are 15 of the best freelancing skills.
1.
Project management
The COVID-19 pandemic resulted in a drastic shift in a work culture where employees were allowed to work remotely. Gradually, some businesses decided to keep this change intact, opening up opportunities for freelancers and project managers. Knowing how to manage a project is crucial for any freelancer effectively.
2.
Consulting
It is difficult to master consulting skills for beginners as it needs some experience in the respective industry. But there are certain categories that anyone can imbibe, such as SEO consulting.
3.
Data analysis
Data science is one of the simplest freelancing skills to learn. It includes data analysis, in which freelancers assist firms in analyzing their sales and customer data to improve their business. Additional skills such as data interpretation, identifying patterns, and others are needed to master data analysis and grab better opportunities.
4.
Administrative assistance
This involves managing things at the office or online in case of remote work. Freelance administrative assistants manage the social media pages, look after the clients and the teams, assist virtually, and do bookkeeping and similar tasks. Those who can multitask and have multiple skills can do this job efficiently.
5.
WordPress skills
WordPress skills are needed for building websites quickly in the most convenient and cost-efficient way. This makes it an excellent option for building small business websites.
WordPress skills to learn for freelancing include designing the themes and creating complex websites, online stores, and membership platforms. It is a great platform for content creators.
6.
Web development skills
This includes CSS, HTML, and JavaScript, most in-demand in the freelancing sector. Various businesses experiment with interactive elements on their website using JavaScript. Thus, those who are well versed with this can leverage job opportunities in the competitive job market as many other freelancers for web development.
7.
Cloud computing
Cloud computing has various niches to explore. It includes a conceptual understanding of the topic, learning Azure, Amazon Web Services (AWS), and other skills for becoming a programmer or cloud computing engineer. This opens up opportunities for joining SaaS businesses and startups to assist them in various projects.
8.
App development
Online services of businesses became prominent with the onset of the pandemic, which necessitated the development of web apps. From restaurants to clothing and grocery shopping, people chose to stay safe at home and get things delivered to their doorstep.
Such apps lower the cost of developing native Android or iOS apps. So, there are numerous opportunities in this sector, and inculcating the right skills can help develop a great freelancing career.
9.
Video production
People are more impressed by video ads, whether for informative, educational, or entertainment purposes. This is evident from the rise in popularity of reels or Instagram, Tik Tok, and similar short video apps.
Hence, there is a rise in demand for video producers and editors to provide the audience with the best content. Mastering such skills can help grab good opportunities in this niche.
Soft Skills Required for Freelancing
In addition to the skills we've listed, there are also some soft skills a freelancer should possess to be successful. Here are some important skills to learn for becoming a successful freelancer:
10.
Communication skills
Freelancers need to communicate with their peers and clients from different corners of the world. This needs good communication skills on the phone, in person, and in writing. Mastering the communication tools as per the industry standard is crucial and includes Slack, Skype, VoiceMail, etc.
11.
Social intelligence
This skill makes a freelancer future-proof as it makes them capable of perceiving how clients and peers feel about them and expect of their work. This skill helps you act professionally and make the right sales pitch with full confidence in front of the clients. It will create a good impression and bring clients to you for multiple projects.
12.
Critical thinking
This is necessary to justify your actions as a freelancer. While coming across questions like negotiating a certain amount for a task, discussing feedback received from them, that you don't find suitable, critical thinking skills will help you explain your thought process behind your actions by citing suitable examples from previous experience with your clients.
The initial step to building critical thinking skills is working unbiased. Those who feel perfect won't be able to embed clients' feedback into their work.
13.
Persistence
Freelancing is for those who don't give up easily when confronted with an unexpected challenge. Persistent marketing and sales efforts can help you win clients and deliver value to them through your best work.
Persistence can be built by developing an organized system for work automation. Some room for delays should be allowed while deciding the deadline for a project.
14.
Time management
Effective time management is needed to meet your full potential. It won't let you skip some important activities without working continuously and ending up exhausted.
Managing priorities based on your current profile and experience can help you find time in the tight schedule for developing core skills and moving a step closer to your goals.
15.
Flexibility to meet commitments and self-discipline
Freelancers need to be flexible to meet their deadlines as they might not always have regular working hours. Sometimes there may be repetitive and tedious tasks to be done to get a more interesting project. Clients need the jobs to be done perfectly, and hence you need to be flexible to meet their requirements.
In freelancing, you don't work under a boss, but that doesn't mean you can flourish without having a disciplined lifestyle.
16.
Attention management, goal-oriented, and taking feedback sportively:
Freelancers need to set their goals for personal development and meeting clients' business goals. Pursuing these goals single-mindedly, evaluating and re-evaluating them for meeting the goals is the key to success. This gives a sense of achievement and self-worth.
Having a lot of ideas in mind and being into multiple projects might sometimes lead to missed deadlines which can hamper work quality. Hence, a better attention span is needed to direct your efforts for more productivity.
In instances where you feel that the workflow has broken, attention management would be helpful for longer working hours. This can be done by limiting the use of technology that is not helpful in work, avoiding multitasking, and taking breaks during work hours to relax.
Key Takeaways
● Mastering all the skills mentioned above is not mandatory to succeed as a freelancer, you need to know your strengths and focus on overcoming your weaknesses.
● Freelancing lets you be your boss and decide which project you want to take. But, in no way does this provide a safety net when things don't go as planned and you need to take complete responsibility for the outcomes.
● You can start mastering a few technical skills before diving into a new niche. But all the soft skills are equally important and need to be inculcated.
● It is important to take criticisms positively and work based on opinions provided by the audience/client for better outcomes.
● Sometimes, you may not be in the mood to work. Still, you need to keep yourself self-motivated and strive to achieve your goals by working smartly through self-discipline.
Conclusion
Passion and skills play a major role in succeeding in any field and are applicable for freelancing. Based on the current trends in the job market, one needs to keep learning freelancing skills to get the best job opportunities in the respective niche.
This will help in accomplishing projects and feeling proud of oneself. Thus, one does not have to work under compulsion but would love their work and always try to look for areas for improvement.
FAQs
1. Is freelancing suitable for designers and writers?
Yes, freelancing is a great option for designers and writers. In fact, our current job market is absolutely beneficial for freelancers. You can take a look at Pepper Content's freelancing opportunities, for instance. If you are the right fit, you are guaranteed to make a great buck.
2. Do you need to focus on one main skill to be a freelancer?
No, you can focus on primary skills and work on a secondary skill alongside. This will help you start with smaller projects related to your secondary skills, gain experience, and later grab bigger opportunities.
3. Is there any risk in freelancing?
Yes, freelancing has high risk as clients and projects can be inconsistent. But, if you are working on a contract basis, it becomes safer to some extent.
4. How to reduce risk in freelancing?
The best way to lower risk in freelancing is to have multiple projects or backup financial aids or emergency funds to come to your rescue during the worst-case scenario.