Freelancing 101
14 Must-Have Skills for Every Freelance Social Media Manager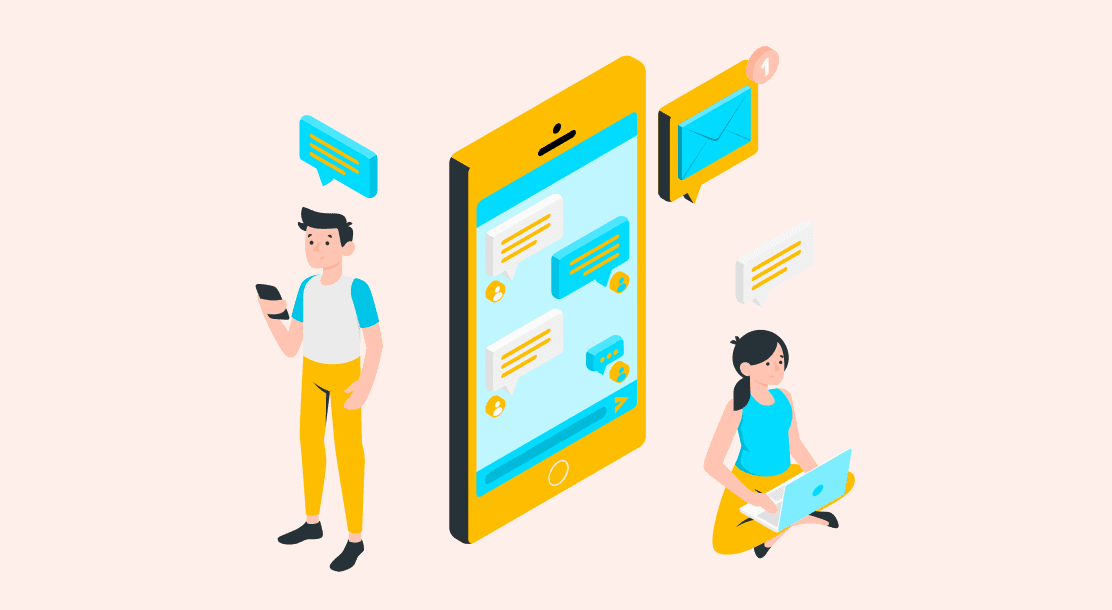 The term "social media manager" encompasses a wide range of responsibilities, including anything from developing social media strategies to creating and analyzing the effects of such efforts. So, the finest freelance social media managers must have a wide range of skill sets and talents since the work is diverse.
A social media freelancer may be a massive addition to any company, brand, or organization. After all, most organizations are now required to post on various social media platforms regularly, build social strategy, manage interaction, and monitor performance. And social media managers must accomplish all of this while staying on top of constantly evolving social media features and algorithms.
Developing the necessary social media skills is critical for any aspiring freelance social media manager or anybody considering a career in social media management who wants to improve their performance and get new customers.
However, the freelancing social media marketing business is crowded. Let's focus on all you need to know before becoming a freelance social media professional.
Who Is a Freelance Social Media Manager?
A freelance social media manager is an expert who manages a company's social media channels daily and helps companies of all sizes improve their social presence. Because they are self-employed, these experts may work for many firms at once. Freelance social media managers often operate under contracts, which means a firm only employs them for a certain period.
Freelance social media analyst builds and executes social media strategies to improve brand visibility, clients, and sales. Computer know-how and an understanding of social media are required for this job. Freelance social media managers often develop material for their clients that draws in new consumers.
Companies without an in-house marketing staff may benefit from these freelancers' expertise in social media marketing.
What Does a Freelance Social Media Specialist Do?
The scope of a social media manager's duties depends on the company's size.
A social media manager at a small business performs everything from graphic design to copywriting to picture and video editing. Social media managers in major enterprises may collaborate with outside agencies or teams having the desired skills. However, a freelance social media manager encompasses several responsibilities. Some of their everyday tasks include:
Social media strategy
A social media strategy is a way to acquire new consumers and sales using social media platforms. For instance, freelance social media managers may use social media campaigns to engage, attract and retain customers.
Scheduling posts
Creating a schedule for all of the company's social media posts is yet another responsibility for freelance social media managers. Social media managers proactively plan and publish content to improve views and exposure on their platforms.
Copywriting
A common task for freelance social media managers is writing copy to generate content for a client. They may write multiple posts across different social media platforms as part of their responsibilities. However, they are not responsible for creating all the firm's material.
Community management
Community management is monitoring social media activity, reacting to messages and comments, and encouraging involvement from a client's target audience on social media platforms done by freelance social media analysts.
Metrics and analytics
Freelance social media managers are often tasked with completing statistics to determine how effectively the business's social media channels are functioning. Their findings may be documented that are generated using analytical tools to examine each social media network.
14 Skills Every Freelance Social Media Manager Needs
Freelance social media managers assist companies in connecting with their target audiences, promoting their products and services, and providing significant long-term advantages, which almost always involve an increase in revenue.
As a freelance social media manager aspirant, you must continually improve and build the necessary social media skills to advance in your career. The more you concentrate on honing these skills, the more likely you are to produce results, achieve meaningful business impact, and elevate your abilities as a solid professional.
Let's look at the skill set that a freelance social media manager should possess to advance your goal successfully.
1.
Creativity
Social media is overrun with organizations and influencers trying to get their message out. You'll need to be able to come up with and execute your strategies as a freelance social media manager.
There is no set strategy to follow for social media marketing. In the crowded social media arena, one of the biggest challenges for companies is to stand out. Every social media manager wants to generate intriguing, helpful, and viral content, but coming up with unique ideas requires ingenuity.
Although creativity ebbs and flows, there are several things you can do to keep your creativity sharp in your work as a social media manager. Check out online resources and enroll in some creative classes to assist you in learning new creative social media abilities.
Consider participating in virtual events or listening to podcasts. When creating social media postings, think outside the box. Don't be scared to experiment with fresh content ideas.
2.
Communication skills
For the companies with whom you collaborate as a freelance social media specialist, you will be in charge of developing and implementing content strategies.
As a result, you must have excellent communication skills that can be applied to various media, platforms, character counts, and audiences. Social media managers deal with multiple departments, including product, customer service, sales, and support.
Your social media manager's editing and short-form writing abilities are crucial, as is your writing prowess. Working with graphic designers, video editors, and photographers to create visual material for a platform may also fall within the purview of a social media manager.
3.
Design skills
If you want to be a successful social manager, you also need to have a good eye for design. Research suggests that 43% of consumers want to see more video content on social media, and posts with images receive more engagement.
Your job as an online reputation manager for brands and businesses will depend on your ability to provide engaging, aesthetically attractive material that enhances the company's online image.
Knowledge of popular design programs such as Adobe Illustrator, Photoshop, and InDesign is a huge asset. You must at the very least be familiar with some of the most popular online graphic editors if you lack these abilities.
A slew of online courses may help you enhance your design and social media abilities to stay on top of the updated design trends.
4.
Writing
Various talents may help you communicate on social media, but writing is always at the foundation of communication.
Digital communicators who thrive at writing compelling text for social media are in high demand as social media managers. You should be able to produce short content that provokes an emotional response from your audience, from attention-grabbing ad copy to clever social conversation.
Skilled writers also know how to write for many readers and platforms. Aside from the fact that writing is a vital social media talent, it is also essential for your profession. As a freelance social media specialist, you'll need to brush up on your writing abilities by finding online tools and guidance.
5.
Organization
The organization is critical, regardless of whether you're handling social media for a single brand or several. Keeping track of everything from campaign dates and post ideas to scheduling and log-in information may be daunting.
Furthermore, keeping track of a content schedule may be challenging since there may be a lot of pieces that are subject to change. As a result, many social media managers use post scheduling to save time.
A well-organized plan is critical for efficiency; digital tools reign supreme. You can properly manage your clients' social media campaigns with the right social media marketing tools.
6.
Community engagement skills
To develop exciting content for your online target audience, you must first correctly comprehend it. Assume the role of your ordinary follower and think about what topics and material will be most appealing to them.
The straightforward strategy is to keep up with current events and adopt a more accessible marketing voice. Also, it's vital to reply to remarks in a friendly and approachable manner.
Many popular tools allow you to handle all of your interactions in one place, making it easy to answer most of your comments promptly. Avoid stiff, business-like replies and instead, interact with the community on a personal level.
7.
Adaptability
The social environment constantly changes, and even the most well-thought-out plans may rapidly go by the wayside. Adjusting to a new or emerging trend might help you stay on top of your game.
It's critical for a social media manager to experiment with alternative approaches or even wholly rethink their strategy to keep up with new trends, integrate company changes, or recover from less-than-stellar outcomes. Adapting to and learning new talents, such as graphic design and video production, are essential for a successful social media manager.
8.
Establishing connections
A social media manager's strategy must include establishing and cultivating digital connections. Social media is where customers expect to interact with companies. The finest social media professionals are aggressive and inventive.
Your quantitative and anecdotal experiences of communicating with your followers as a social media manager provide you with essential knowledge of what your audience wants and needs.
9.
Data analysis
As a social media analyst, you need to sift through a lot of data to uncover the most significant points that lead to actionable insights from social networking sites.
You don't need to depend on anybody else if you have basic Excel abilities. The per-post performance or highly specialized sociological analytics may benefit significantly from this feature. It's much easier to notice patterns and get actionable information when you have a robust social media analytics tool.
10.
Complaint management and customer service
On social media, not every connection with your company will be positive. You'll have to deal with angry fans seeking answers to their issues. Complaint management and customer service are about patience, politeness, and understanding.
To avoid harming the company's reputation, you should move the discussion to a private setting as fast as possible. Avoid using canned replies that only serve to irritate your consumers and instead respond to their inquiries in a timely and courteous way.
11.
Marketing and analytics skills
You should have a fundamental grasp of digital and conventional marketing tactics to develop plans that correspond with your client's long-term marketing objectives.
Many marketers have difficulty creating social media strategies consistent with the broader company purpose. The better you know about social media marketing, the better off you'll be. It goes hand in hand with paid advertising, email marketing, and more
It's crucial to know how to use social media analytics tools to track the success of your campaigns and the influence they have on other parts of your marketing plan.
Become acquainted with popular marketing tools to grasp company marketing better. The more tools you can learn and practice with, the better. You may also learn more from marketing specialists; many experts provide the newest marketing knowledge through podcasts, blogs, and more, so keep informed.
12.
Behavioral psychology
Data and analytics tell you what social media postings work successfully. Behavioral psychology explains why — for instance, why do individuals like specific posts?
Finding trends and replicating previous accomplishments requires knowledge of what and why. Understanding the why helps you to build future successes by understanding the underlying reasons for prior trends.
Your statistics may show that visuals perform better than text-only tweets. You could make additional image-based tweets based on that data. But your audience may prefer video. Developing other visual material like films and GIFs is impossible without understanding trend psychology. Comprehending and understanding psychology is a crucial talent for social media managers.
13.
Good business management
As an independent social media manager, you need basic business abilities to run your affairs. Know how to handle your accounts, create contracts and invoices for your clients, and market your firm to new customers.
For freelancers or small company owners, it's critical to develop these abilities. Set up a decent accounting system – accounting may rapidly become complex without an accounting system.
As a freelancer, your time is limited and you must schedule time for marketing to attract new customers. If your customers pay you well enough, it makes sense to explore outsourcing business tasks.
14.
Know-how of social media tools
The use of free social media management tools may significantly improve productivity. These tools will also help you keep an eye on things.
Social media management tools may significantly improve social media marketing. Some software enables you to gather lead information instead of simply likes, while others allow you to outsource work to other team members. Others may auto-discover fantastic information from other respected sites to publish on your site.
Freelancing social media managers can go beyond a platform's basic capabilities with the correct tools.
Key Takeaways
When launching your freelancing social media business, it's critical to have specific social media marketing skills.
● Create ideas for social media postings, what to write about, how to say it, and when to publish it.
● Produce compelling social media captions and text that turns viewers into paying clients for your company.
● Respond to messages and comments from a client's audience by keeping tabs on their social media activities.
● Analyze and create monthly social media reports based on the findings of your clients.
● The best way to guarantee that all of your material is released on time is to use scheduling tools and platforms.
Conclusion
These essential skills for freelancing social media managers are a fantastic place to start. Your social media abilities need development even if you currently excel at most of them. Learning new skills is a lifelong process for a freelance social media manager.
Using popular tools, you can effortlessly manage all your social media platforms to gather real-time data and communicate with your audience as an effective freelance social media manager.
FAQs
1. What is a freelance social media manager?
A freelance social media manager is an on-demand social media marketing specialist. They usually operate alone, with various firms and customers.
2. How do social media managers start freelancing?
Freelance social media managers finds clients using various online and offline channels. They manage these clients using the finest tools and strategies, plan their day, and get paid on time.
3. Why hire a freelance social media manager?
Any online marketing plan needs a freelance social media manager if you don't have one in-house. They know how people think, act, and behave since consumers are at the heart of social media, and good interactions with them drive leads and sales.
4. What skills do freelancers offer?
Communication skills, negotiation, industry knowledge, marketing, graphic design, creativity, and project management are just a few of the skills a freelance social media manager may offer.