Translation
12 Reliable Brands for Translation Services in India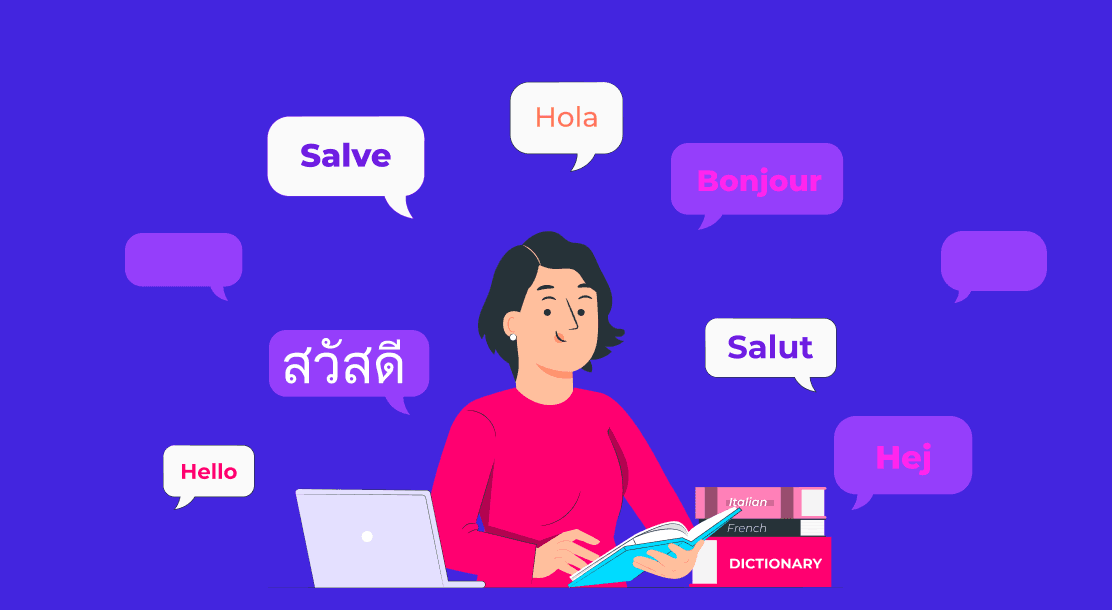 Looking for high-quality translations for your blogs and website? Check out these 12 translation services in India and get ready to expand.
Looking for a firm that offers translation services in India? You're in the right place! Translation services in India have grown leaps and bounds in the last few years, and many firms now offer translation services in this country.
The Indian market is booming with new ideas and start-ups. Every brand needs to scale, so translation services in India are in high demand. Whether your brand wants to localize and reach the target audience in a particular state; or you need to go global, finding good language translation services can make a big difference.
With so much competition, it can be tough to find the right services. In this blog, we will guide you on how to make the right decision. Plus, we will highlight 12 awesome translation services in India that have been doing great for new brands.
Why Opt for Professional Translation Services for your Company
The ever-changing business scenario has resulted in a more competitive marketplace, where the fight to get ahead is no longer restricted to businesses within the same city, state, or country. With the ease of international trade, businesses today are looking to expand their markets to reach new marketplaces.
Companies must be able to communicate with customers and partners in their native language. This fact has created a strong demand for professional translation services. There are many benefits of opting for professional translation services for your company.
First, it ensures that your company's message is accurately conveyed in the target language. Even if you know a language, you cannot translate a brand asset on your own. A professional translation team will get all the details correctly, including the date, time, and currency. Moreover, cultural context plays a big role in translation. A wrong literal translation can have a scarring impact on a brand, so one must keep it professional.
Second, it helps you to build trust and credibility with your target audience. A good translation service will ensure that your target audience easily interprets all your assets. This shows your audience that you care for them and want to connect with them. They will automatically want to know more about your services and want to use them.
Third, it allows you to expand your reach and tap into new markets. There is no end to the world of translation. There are a variety of languages that you can explore; this also opens your horizons to an audience across the map. When it comes to business, communication is the most important thing. A professional translation service helps you scale easily in multiple languages at once.
How to Find The Best Translation Service Provider
There are many factors to consider when choosing a translation service for your brand. With so many options available, it can be difficult to know where to start.
Define your needs: Get a clear idea of what kind of translations you would require. Do you need website translations to grow your business or a creative translation of a video? Are you looking for a literal word-to-word translation or a more creative adaptation of the original content? How many languages would you like to translate?
Every brand has unique needs to help them grow. Discuss with your team and define your requirements before looking for service providers.
Research and check reviews: Once you know your needs, you can research to find the best translation service providers in India. Depending on your unique needs, you will find plenty of options. Make sure to go through their portfolio and check reviews. Talk about your translation needs clearly before onboarding. You can also ask for their sample works to get a clear idea of their grasp of the languages.

Discuss quotation: Finally, price plays a big role in translation projects! Depending on the scale of the project, the budget can vary. A blog translation project may not be as expensive as a full website update. You must compare your options to check the best price in the market for the particular language.
In the end, you'll want to consider the quality of the service. Finding professional translation services that fulfill your specific needs is quite challenging. However, there are plenty of services in India that offer you exactly what you need. Read on to learn about the 12 best translation services in India.
12 Best Translation Agencies in India
1. Pepper Content
Among India's largest content platforms, Pepper Content is all about providing customized services for every brand, no matter your need. Translation and localization services include a variety of categories, including blog translation, website translation, app translations, subtitling, and much more. You can get translations in more than 45 languages across categories. The best part is getting professional translators from all over India to work on your project.
For every language they support, they curate experienced native translators who're evaluated regularly for the best output quality. Their language workflows include editing and quality checks by default. A Human + AI model ensures consistency. Fast self-serve ordering and automated workflows give you fast deliveries at scale.
2. Lion Bridge
Headquartered in the United States, Lion Bridge has offices worldwide, including in India. They provide a variety of translation services all across the globe for the scaling needs of growing brands. You can translate your content into more than 200 languages with Lion Bridge. Their localization services give you an integrated approach to target your customers.
3. Mars Translation
Among the oldest translation services in India, Mars Translation is a member of ATA and GALA. They offer localization services for translating games, software, websites, and app development. They have navigated various industries, including healthcare, tourism, retail, and others. As such, they do offer a massive level of experience in translation.
4. Tridindia IT
Renowned as India's most popular translation service, Tridindia offers a reliable and professional platform for localization needs. It was established 15 years ago in the online medium, growing consistently with dedication. With expertise in more than 3000 language pairs, Tridindia continues to offer excellent services in language translations.
5. Transperfect
Known as the largest privately owned translation service, Transperfect has more than 25 years of experience in the industry. They are trusted by some of the biggest names in the business. They offer some of the latest tools in translation and localization.
6. Milestone Localization
A reliable and affordable translation services provider in India Milestone Localization provides a wide range of language translation services to help you communicate your message clearly and effectively to your target audience. It is certified by ISO for quality management systems and ensuring information security.
7. Lisan India
This company provides super high-quality language translation services. You can explore various services, including document translation, website translation, and more. With a team of skilled translators who are passionate about language and culture, Lisan India is deeply dedicated to customer satisfaction.
8. Shakti Enterprise
Another exceptional Indian translation service to help you communicate effectively with the Indian audience Shakti Enterprise employs a team of experienced translators who are familiar with the intricate nuances of the Indian language and culture. You can be confident that your message will be accurately conveyed to any region of India with them.
9. Feenix Language Solutions
Feenix Language Solutions is an ISO-certified translation service based in Bangalore. While the company mainly focuses on the medical and healthcare industries, you can explore various services across multiple niches. You can get translations in various Asian, European, and Middle Eastern Languages.
10. Cuttingedge Translation
Cuttingedge Translation services have a great client base, including names like Bosch and Pearson. They offer high-quality translation in the publishing and localization industry. The company offers over 200 languages with the best experts in the industry.
11. Translingua Global
Another leading translation service in India, Translingua Global, is based in Mumbai. The company offers localization across categories, including multilingual copywriting, machine translation, and more. They have created advanced systems for seamless and accurate translation across cultures. Some of their major client industries include science, technology, banking, entertainment, etc.
12. Somya Translation
This certified translation company is based in New Delhi. They offer various services in localization, transcreation, and multilingual SEO, apart from general translation. As a newer company, Somya is set to grow across boundaries with an impressive base of 100+ language pairs.
Conclusion
This list of 12 reliable brands for translation services in India can help you expand your brand globally. Each company has a solid reputation and offers various services to meet your needs. No matter which company you reach out to, be sure to be on the same page regarding your needs. Be open to suggestions and feedback to help you navigate the difficult terrains of new cultures and languages.
The world of translation is ever-evolving, with a variety of opportunities. Finding the right translation services can be truly rewarding whether you are an entrepreneur or taking your brand global. Go for a reliable service that shows great results for your brand.
Explore the best translation services in India to find the right one for your business and get ready to scale.
FAQs
1. How to find the best translation service for my brand?
There are many factors to consider when choosing a translation service for your brand. The first step is to assess your needs and determine the type of service that would be best for you. Look for a service with experience in your industry. This way, you can be sure they are familiar with the terminology and jargon used in your field.

2. What is the cost of hiring a translation service?
The cost of hiring a translation service would depend on the specific language pair, the difficulty, the popularity, and the scale of the project. Translating Hindi to English can cost as low as INR 1 per word. On the other hand, Japanese to English can cost almost 3 INR per word. While hiring services, you can get better deals in complete packages for a website transformation or a larger project.

3. What are the most popular languages for translating company websites?
English, French, German, Spanish, Arabic, and Chinese are among the most popular languages for website translation. In India, many languages are useful for localization, like Hindi, Bengali, Marathi, Telugu, and Tamil.

4. Why should I translate my website?
Website translation can help you scale your brand to reach more audiences. As you become available to new cultures, you can streamline your marketing efforts to reach a better audience. Website translation also helps in SEO ranking and better conversion.