Content
10 Skills To Succeed As A Content Writer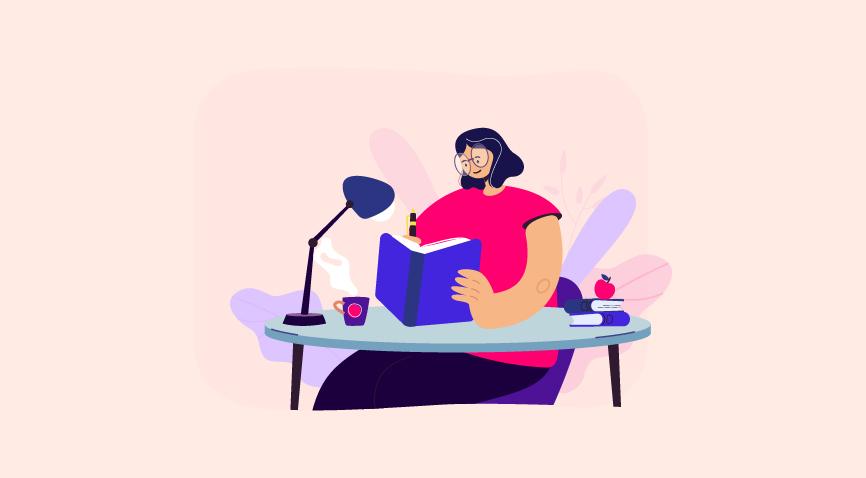 Did you know that as many as 78% of companies have a team of at least one to three content specialists? A few basic content writing skills are a must for any writer to succeed. From attention to detail to editing your own copy, today, a content writer has to combine creativity, data, and technology to be successful at their craft.
Content is nothing but information. In content marketing, this content is written in the form of blogs, articles, videos, images, emails, or a combination of all. Quality content is one of the main reasons for the success of digital marketing strategies. According to Social Media Examiner, 58% of marketers feel that original content is the most important type of content, outdoing visuals and videos.
For your content to catch the reader's eye, it needs to be of some use to them, while being optimized for search engines. Who brings all of this together? A writer with good content writing skills, of course! Written content is an art, and the content writer is the artist.
Who Is a Content Writer?
A website is designed to promote a service or product. An average reader has a short attention span, and hence, has to be quickly engaged so that there are more clicks and fewer bounce rates. This reader can be an investor, stakeholder, existing customer, or prospective customer. A website requires quality content that can provide relevant, clear, informative, and specialized information, conveying the right message to the viewer and compelling them to take some action.
A content writer does all this by writing content that is creative, well-researched, catchy, and in a language that speaks to the audience. They are specialists in writing blog posts, social media posts, landing pages, whitepapers, emails, press releases, website content, audio and video scripts, and more.
Skilled content writers have a solid understanding of the purpose of the content. They also possess the knowledge of most digital mediums and create content that is specific to that particular platform. A content writer helps in maximizing reach and increasing the chances of sales.
Top 10 Content Writing Skills
A content writer should be multi-talented, along with being creative and versatile. Although it is an uphill task for a beginner wanting to become a content writer, it can be achieved with lots of practice. In order to become a successful content writer, you must possess these basic content creation skills.
1. Adaptability to different writing styles
Adaptability is a skill that content writers must imbibe, as they have to change their tone and style of writing according to different projects. When writers are adaptable, they can respond to requirements effectively. A writer may not always be familiar with a particular domain or writing style. However, they need to learn or unlearn as per the job requirement.
For example, writing a white paper is different from web content writing. A white paper needs detailed research and explanation, while a home page needs short, catchy, and concise data that makes the user click on the call to action (CTA). It is also essential to learn as many writing styles as possible, so that you can quickly adapt as per the assignment. Also, by being adaptable, you not only add more value to the content, but also become valuable as a content writer.
2. Strong research skills
An ability to conduct independent research based on the client's requirements is an essential skill that every content writer should possess. A writer may have great fluency, creativity, and flair, but if the information provided by them is not well-researched, it will damage the credibility of the content. Hence, a content writer needs to research well and write informative copy that conveys the message clearly and truthfully.
Research can be conducted online by going through white papers, digital journals, government websites, or other reliable sources. Offline research can be conducted via books, interviews, and more. Content that is well-researched and honest offers great value to the reader. The website on which such content is posted becomes a trustworthy and credible source, leading to more online traffic and repeated visits.
When the viewership of a site increases, the site's popularity also goes up, which helps boost the brand value. A well-researched, properly put-together piece is a win-win for everybody. It can increase web traffic, shares, click-through, search engine rankings, and eventually, sales. For the content writer, it makes their profile more attractive. The image below is a depiction of what well-researched offers the reader.
3. Creating original and creative content
A content writer might not be an expert in the topic assigned, but irrespective of that, the piece of work they provide should be original and unique. After conducting thorough research, the writer should be able to convert their learnings into informative, knowledgeable, and original content. Original content that is creative and unique attracts more readership than unoriginal and long, boring pieces. Non-plagiarized work is essential in optimizing for search engines.
Original content with the right keywords gets ranked higher than content that does not have relevant keywords, is plagiarized, or is not unique. Creativity is as important as originality. A catchy headline, a good punch, and thoughtful words are some of the prerequisites to creative writing. Adding audio, video, images, and optimizing digital content can be an added advantage. Put it all together and it makes a complete piece that is creative, unique, and original.
4. Good understanding of SEO
Content writers come from various backgrounds, such as public relations, journalism, literature, etc. But to turn that love for writing into a successful digital content writing career, you must know about SEO. Why is it important?
Knowing SEO means the following things:
You know more about the market and the audience you are trying to reach. When you know the demographics of the audience, you can create a piece that interests them. For instance, if you are writing a post for a family-run bakery, you should do the following:

Research the right keywords.
Analyze the competition.
Know the customer's pain points.
You understand the technical aspects that go into optimizing content. Knowing how to optimize content for SEO helps in creating a better strategy for your piece.
You can publish work with a better understanding of what has to go in the headline, subheads, meta description, images, external links, etc.
You can effectively use keywords that match the latest search engine algorithms.
You won't be creating content blindly. After every piece of work that is posted, you can analyze its outcome and make relevant changes to boost readership. Based on the data, you can adopt new writing techniques that can produce better results. Hence, learning the basic aspects of analysis tools is a must.
5. Organization skills
Organization skills are an important soft skill that a content writer must have. Here, the organization involved is much more than arranging books alphabetically or placing things on your desk neatly. It is about managing your deadlines when you have multiple assignments to work on or to be on top of things personally and professionally. Smartphones are a great way to keep track of deadlines; you can set up calendar alerts. Proper prioritization of jobs ensures the timely delivery of content. It also helps update your clients on the work from time to time.
It is not only about organizing your time and schedule as a writer; you need to write in an organized manner as well. A writer's mind is full of random thoughts, more so when they start to write. Hence, if a proper pattern isn't followed, the piece can become a mixed pie where the reader cannot taste anything special. Simply put, the piece becomes confusing, and the reader immediately loses interest.
Hence, the writing process has to have a pattern with the right flow and structure. Every paragraph has to be interconnected, so that the work is focused, readable, and interesting. Also, bear in mind that the readers come from different backgrounds. Hence, you need to organize ideas in a way that is universally acceptable. Analyze your thoughts and plan the structure of the content so that the idea is effectively communicated.
After finishing a piece, the written copy should be edited. Simple proofreading can minimize errors and aid in publishing quality content that fits the readers' requirements.
6. Communication skills
Skills, such as knowing fundamental grammar, composing proper sentences, and research, are the pillars of content writing. However, these are the basic content skills. Becoming a good writer involves much more than writing grammatically accurate sentences and fulfilling the word count. The content should be purposeful, and should be aimed towards your client's goal.
For this, communicating with the clients is of utmost importance. Have open conversations with the clients and other stakeholders. If you have questions or need clarifications, communicate that, too, to the client. Make notes of the information you may need from the client, so that you avoid multiple revisions.
7. Understanding of social media
Social media is a great platform for content writers to display their work. There are millions of users and diverse fan bases from all parts of the world. So posting content in relevant places can increase the readership and create a buzz around the brand. Also, social media is a great place if you are stuck and are looking for story ideas.
Additionally, these platforms have inbuilt tools that can help you analyze the content that users liked or disliked the most. Using this data, you can build on your work so that the content has more reach. Therefore, being proficient in social media works well for content writers.
8. Creating a content strategy
Strategic thinking is an important skill for a content writer. Your content should follow an integrated approach of a macro thought process with a micro viewpoint. Every content piece that is created should be based on the larger goal, which is the target audience.
It should contain keywords and other aspects of SEO that increase traffic, while making it relevant to the target market segment. A content writer should think progressively, with a 360-degree perspective of things. It enables writers to create entertaining and engaging pieces that can help the brand connect better with the readers.
9. Knowing the brand voice
Know the brand better so that you can write as per its voice. Understanding the brand value and voice helps in creating quality content. For example, if the content has to be written for
an educational portal, an FAQs section can be a good addition. On the other hand, if you are creating content for social media, having hashtags, images, etc., is a plus. So by knowing the brand voice, a content writer can create impactful content.
10. Staying updated
A content writer needs to be updated on the latest trends to stay relevant in their job. Understanding the latest updates in the content field, as well as search engine and social media algorithms can help write effective content pieces. The more you know, the better you will be at creating good, original copy. This would please the brand you write for and yourself for producing unique content that the audience likes.
How to Improve Your Content Writing Skills
The difference between a good writer and an average writer is that they constantly learn through practice. Some of the ways to improve your content writing skills are as follows:
Brush up on the fundamentals, as they never change. Sometimes, when you get too creative, certain rules can break. But to get back on track, keeping an eye on fundamentals helps. There are many online resources where you can brush up on those basic content skills.
Focus on understanding SEO, as it keeps changing. Having content with the correct keyword ratio and volume always works better.
Focus on writing content that is fresh, useful, informative, and relevant. Search engine algorithms grade content based on its quality, and so you should create great copy to pass these standards.
Even if you are a part-time content writer, write every day. Practice leads to perfection. You can write reviews of the products you buy, a movie you watched, etc., to keep you at it if you do not do regular writing work otherwise.
Make reading a daily habit too. Read the work of other good content writers to get inspired by their tone, writing style, and language.
Do not underestimate the value of research. Whether you are an expert or fresher, going through relevant and valuable information keeps you updated.
How to Highlight Content Writing Skills on Your Resume
Your resume should highlight your content writing abilities. Instead of mentioning all the skills you possess, highlight those based on the company you are pitching for. But if you want to create a generic resume, here are some skills you can highlight:
Communication skills
Written language skills
Grammar skills
Technical writing skills
Editing skills
Technical skills
Analytics software
Monitoring software
Content management software
Word processing software
Other skills
Creativity
Time management and organization
Conducting research
Adherence to SEO
Creating high-quality content can drive followers, which boosts brand value, generates leads, and ultimately leads to sales. To become a sought-after content writer, honing the skills mentioned above can help you take a step forward in your career. You can also opt for the various free content writing courses available online.
FAQs
1. What skills do content writers need?
The most important skills that you need as a content writer include are as follows: 

– Adaptability
– Research skills 
– Creativity
– SEO knowledge
– Time management
– Communication skills
– Editing skills
– Social media knowledge
2. How do I become a successful content writer?
To become a successful content writer, you need to be able to write compelling content. These content writing skills can be honed by doing the following things: 

– Seeking inspiration from quality research
– Speaking to experts
– Staying updated on the latest trends 
– Knowing your audience
3. What are some of the resources available online to improve your writing?
A plethora of resources is available online to hone your writing. These include: 

– The Purdue Online Writing Lab
– HyperGrammar by the University of Ottawa's Writing Centre
– Paradigm Online Writing Assistant
– Hubspot Academy's Content Marketing Course
– Technical Writing Strategies by Lumen Learning
– Hemingway Editor 
– Copyscape
– Grammarly
– Pepper Academy