Content
10 Reasons Why You Should Use AI Writing Software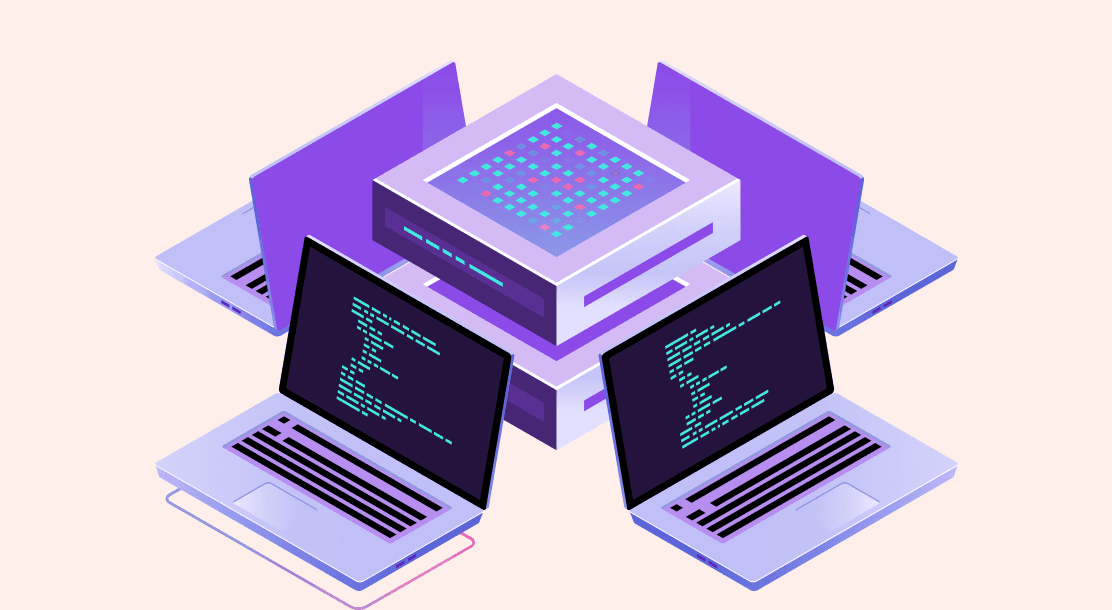 AI writing software has been changing the marketing world, mostly for the better. Join us as we deconstruct some benefits of using this technology in content creation.
Every now and then, a new technology emerges that takes your breath away and completely changes your life. One of the most recent examples of this is the rise of artificial intelligence in content marketing. The advancement of AI writing software has caused us to reconsider how we generate content.
Although some disagree that AI writing software will eventually replace content writers, everyone agrees that it will impact them in some manner or the other. Hence, it is highly advisable for content writers and content marketers to adopt an AI tool to create high-quality content and streamline their productivity. In this blog, we're going to talk about ten reasons why you should use AI writing software to generate content in 2022 and beyond.
What Is AI Writing Software?
AI tools are applications that use artificial intelligence, machine learning algorithms, and natural language processing (NLP) to understand the context of your content and generate high-quality, human-like content.
These automated applications can help with ideation, vocabulary, structure, error removal, and even the tone and style of the content. There's no doubt you can manage all of these tasks on your own. However, in a world where time is money, AI programs can help free up some of that time, helping you focus on other needle-moving marketing activities.
How to Find the Best AI Software for Your Needs
So, how can you know which AI software is the best bet for your business? Finding the best AI writing software entirely depends on your needs. So, to begin, consider the type of content you will need for your business. Do you require articles that are data-rich and have keyword-rich titles that will rank well in search engines? If that's the case, an SEO-focused automated content generator is a great choice for you.
However, if you're looking for something more creative and less technical, a tool that specializes in creative writing or emotive content can be the right fit. There are also plenty of tools that specialize in designing infographics or editing video scripts.
10 Benefits of Using AI Writing Software
In this section, we discuss some fantastic benefits of using AI writing software for content creation.
1.
It helps create engaging content
In the world of storytelling, using AI tools to create more engaging and personalized content is becoming increasingly popular. AI writing tools can produce engaging pieces of content that captivate readers, in lesser time than traditional forms of content writing.
While AI writing is still in its infancy and developing stage, and will take some tweaking to produce content that is both diverse and realistic, it's a promising area of development for content writers who want to incorporate automated writing into their workflow to streamline their productivity. Plus, if you're looking for ways to improve your skills, AI tools might be an excellent option.
Created by Pepper Content, Peppertype.ai is a virtual, AI-based tool that helps you create a diverse range of engaging content in minutes. You can pick from over 30 types of content, right from Facebook ad copy to blog intros and everything in between. The tool not only helps with content creation, but it also aids in ideation. In short, it helps you create compelling content that drives your marketing efforts.
2.
It saves you time
Another good reason for using AI writing software is that it will save you a significant amount of time. So, if you're a busy marketer or a blogger, using AI writing tools can simplify your writing process and help you focus on bigger tasks.
For example, if it took you around six days to complete a 4,000+ word blog post, with AI writing software, you can complete the same 4,000+ word blog post in just 3-4 hours. From keyword inclusion, structure, grammar, tone, and final edits to pre-format submission, AI writing software can fulfill all such needs.
3.
It helps write search-engine-optimized content
The rise of AI has ushered a new era in the SEO world. Major search engines now include AI as a key component to rank content. This means that if you understand AI and how it affects search engines, you can improve your SEO ranking. However, it is not easy to write SEO-centric content. You must ensure that your content is written in a way that Google can easily understand it and rank it for specific keywords.
Additionally, not all AI writer software can assist you in writing search-engine–optimized content. Therefore, choose your tool wisely. AI writing software, such as Peppertype.ai, is a well-known application for generating on-page SEO content.
4.
You can produce content in multiple languages
Another reason for using AI writer software is that you can produce content in many languages. These tools are getting better at translating words from one language to another. So, you can create content in one language and translate it into another in a single click, and without any hassle.
Using AI writing software can be highly beneficial if you're running a multilingual blog and want to offer content in multiple languages.
5.
It saves you money
Another good reason for using AI writing software is that it will save you a considerable amount of money. If you decide to opt for AI writing tools, you will no longer have to spend your money on expensive content writing services.
So if you're an online business or a blogger on a tight budget, it can get expensive to hire a professional content writer to create high-quality content on a regular basis. In this case, a monthly membership with an AI writing platform can be extremely beneficial for you to create quality content at a minimal cost, and with a huge return.
6.
It helps you earn more
Another significant advantage of using AI writing tools is that you can use them to work as a full-time freelance content writer. There are many online businesses that are actively looking for content writers to rapidly generate high-quality content for them. You can use these automated writers to produce content for them and earn a good sum of money.
With these tools, you can write 5x more articles in the same amount of time, as compared to manual content writing. This means, if you use an AI writing tool, you can earn five times more as a content writer than usual.
7.
It helps you solve writer's block
One of the most common challenges that writers encounter is creative block. It can be incredibly aggravating, and it might reduce your productivity, causing you unnecessary delays in submitting your work.
If you're someone who is facing writer's block, AI writing software might be useful. These tools are getting better at generating human-like content. And they can assist you in developing compelling content ideas and angles too.
You can simply input information about what exactly you want to write and the tone and style you need, and AI writing tool will do the rest.
8.
You can jumpstart content ideas
In continuation with the previous point, many AI writing tools assist you in brainstorming content ideas. Many content writers, especially newbies, struggle to come up with content ideas. They may devote a huge amount of time to developing ideas, only to fail.
So, if you're someone who wants to publish more blog posts on a daily basis but isn't sure what to write about or is short of topics, AI writing software can come in handy for you to come up with fresh ideas relevant to your topic. You can find new ways to generate blog post ideas that are relevant to your target keywords using an AI writing tool like Peppertype.ai.
This way, coming up with content ideas that are worth publishing on your blog will be much easier. Certain tools use NLP and deep machine learning to generate innovative ideas in a fraction of a second, as compared to humans, who may take hours to generate ideas.
9.
It helps you innovate
With AI writing software, you can write more innovative and intriguing content by experimenting with different writing modes. You can simply input a statement to instruct the platform about the type of writing style you desire and what points should be emphasized. This will allow you to create content that is ideal for readers who appreciate reading new, engaging, and unique pieces.
Using AI writing tools to develop creative and distinct styles of content will also entice your readers to read your posts more, because they will be unlike anything they've seen before!
10.
You can create a solid social media presence
Social media content can make or break any business. As a result, having engaging content on your social media platforms is crucial to lead generation and increasing sales.
You can use AI writer software such as Peppertype.ai to develop distinctive, engaging social media posts that are more likely to be shared and clicked on.
This will save you time and money, as it allows you to publish more content with less effort. Furthermore, having an AI writing tool eliminates the need to hire social media managers or marketers.
AI writing tools are a fantastic resource for any organization that needs content created on a regular basis, or for any blogger who needs to publish content consistently. They're a significant asset to the marketing world, allowing businesses to save time and money while producing high-quality content. Many people believe that AI writing software is the future of content creation, as they have already become one of the most widely used technologies on the planet in recent times.
Key Takeaways
● AI is now capable of generating content that would normally require human intelligence.
● While AI writing software can generate human-like content, it hasn't completely replaced human writers.
● Peppertype.ai, Grammarly, and Jasper are some of the best AI writing software used in 2022.
● Al writer software can save you a considerable amount of time and money, generate high-quality and error-free content, solve the writer's block, generate content ideas, and much more.
FAQs
1. How does AI writing software work?
AI writing software takes your input on what you want to create and then uses machine learning to create high-quality, professional-looking content that is distinctive and relevant, and appears to have been written by a human.
2. How does AI help in content creation?
You may save a lot of time by writing with AI software. These tools allow you to create high-quality content, without having to spend hours writing and ensuring that your post sounds distinct and human-like.
3. Are AI writing tools free?
AI writing tools are not free. Some AI writers require a monthly subscription, while others only require a one-time purchase.
4. Can AI writing software create better content than humans?
AI writing tools can only assist us in writing more quickly and avoiding writer's block. In the near future, as AI technologies become smarter and better, they may be able to create better content than humans. However, you must not forget that we cannot believe everything AI creates. You must ensure that anything it creates is appropriate and that it does not damage your brand image.
5. What are the limitations of AI writing software?
AI writing software has some drawbacks, such as the fact that it generates irrelevant content sometimes. As a result, human involvement is required to ensure that the content it generates makes sense and is up to par.
6. Can AI writing software create SEO blog posts?
There are some AI writer tools, such as Peppertype.ai, which can help you write the best SEO articles that will rank well. However, not every AI tool has this function, so choose wisely.