Content
How To Write SEO-Friendly Content: A Comprehensive Guide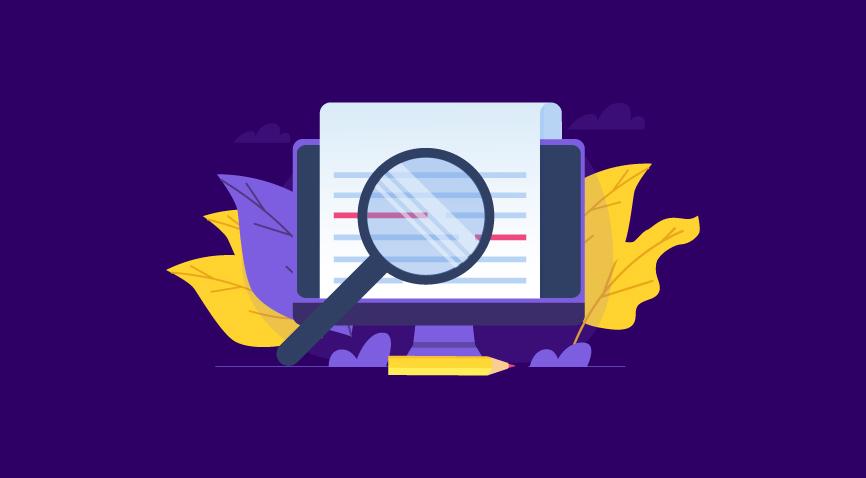 Table Of Contents
What Is SEO Content?
SEO-Friendly Content Tips: How Does SEO Content Work?
Top 10 SEO Ranking Factors
Use relevant keywords for improved search engine optimization
Prove your content's relevance with headings
Content is king
Have plenty of high-quality, fresh content
Site architecture
How relevant are your topics?
Responsiveness
Page load time
Having external links in the content
Links to internal resources
Key Takeaways
Conclusion
FAQs
SEO (search engine optimization) has always been a necessary and valuable digital marketing tool. But, its implications have dramatically changed in present times. Today, it's an indispensable content marketing strategy that businesses, digital marketing professionals, and content creators are keen to learn about.
SEO is the art of increasing the quality and quantity of traffic to a website via organic search engine results. It ensures a higher ranking of your site when someone searches for terms in your industry. This increases your brand's visibility over the Internet and your chances of converting qualified prospects into customers.
Now that you are familiar with the concept of SEO let's try to answer the question, "What Is SEO Content?"
What Is SEO Content?
SEO content is designed to rank high on search engines like Google and is mainly optimized for specific keywords. Content is and will always be the key when it comes to SEO.
Here's what you need to do to optimize your web content.
Before writing, conduct in-depth research on keywords to use to ensure high search traffic. Choose keywords that have a high volume of searches.
Learn where and how keywords can be used in your content to maximize your site's visibility.
Coherently organize your content. This is important for SEO and helps your visitors find related content quickly.
Share your new content on social media for a greater reach.
SEO-Friendly Content Tips: How Does SEO Content Work?
Effectively executed SEO ensures that a website shows higher on search engine results pages (SERPs). It focuses on creating and updating content and gaining relevant backlinks to the website to appear above its competitors' sites. The goal is to appear on the first page of a search engine, resulting in free traffic. The process can be complex, but the result is worthwhile.
Different types of SEO tactics can help you increase your search engine rankings. There are on-page and off-page SEO methods, and each has certain specific benefits. Remember that search engines use complex algorithms to determine site ranking. By following the right SEO strategy, you can get your website displayed on the first page of search engines and enjoy a steady stream of targeted traffic and increased sales.
SEO is like learning a new language; you need to follow the rules and best practices. To get the highest ranking possible, you must optimize your website to include relevant keywords. Optimization can be done around both informational and product-related keywords. However, it is vital to consider user intent when using SEO strategies. This ensures that your site is listed high up on the SERPs and receives the traffic it deserves.
Although there are numerous search engines out there, Google is an absolute go-to for most Internet users. So, trying to understand Google's way of ranking pages makes sense.
Google's algorithm is mainly based on three factors. The first is Googlebot, which uses a complex algorithm to rank websites based on their relevance. The second is a website's architecture and layout, which play a crucial role in its overall ranking. The third is the content and the presence or absence of appropriate keywords. These three factors heavily influence a site's foothold in the world of the Internet. Businesses try to apply all three while devising content marketing strategies to strengthen their online presence. By incorporating SEO into their websites, they improve their website's visibility and usability. This, in turn, increases traffic and company profits.
Top 10 SEO Ranking Factors
1. Use relevant keywords for improved SEO
Search engines use keyword skimming to assess the relevance of a piece of content to the query entered by a user. Most search engine algorithms use this technique to scan web pages. Your chosen keywords should be words and phrases that you believe people will type into search engines searching for your products, services, businesses, and general information.
Be sure to distribute your keyword throughout the content evenly. Also, make sure it is both in the headings and subheadings. Search engines may consider your page "spammy" if it is overstuffed with keywords.
2. Prove your content's relevance with headings
Again, if you know what SEO content writing is, then there is no reason why you wouldn't know how important content headings are. But in case you are new to content writing, headings are titles that appear at the start of pages, sections, or paragraphs. Search engines often scan the headings to determine a page's content quality and SEO.
Most search engines like it when
• The page's main headings contain relevant keywords and related words.
• The subheadings of the page reflect the main headings.
• The page's paragraph text elaborates on the subheadings.
3. Content is king
SEO is heavily dependent on content. If you don't know what SEO-based content writing is, it's time you rolled up your sleeves and actively trained yourself. Search engines won't be able to properly index your pages and rank you if your content is not SEO optimized. Your pages will not even be shared or seen by Internet users without a solid SEO strategy. Your site will live online without visitors, which simply defeats the purpose of having a website.
SEO content increases your site's visibility on search engines, which leads to more traffic and encourages people to buy your products/services. Put simply, SEO content can bring real value to your company's bottom line.
4. Have plenty of high-quality, fresh content
Knowing how to write SEO-friendly content is not enough; it's also important to keep updating your site with high-quality, SEO-optimized content to rank well on search engines. Adding more relevant content to your site will also please those visitors who are genuinely interested in reading articles and blogs on your site. However, you need to make sure that every piece of content uploaded on your website is fresh and engaging. It's good to have content with a promotional tone as you seek traffic for a purpose, but don't overdo it. Also, note that the higher the number of pages a site has, the better its SEO ranking could be. However, what content the pages carry is the ultimate determinant of success.
5. Site architecture
One of the most important SEO ranking factors is site architecture. A site with a clumsy structure is a waste of your time and resources and is of no value to search engines. Hence, designing the right architecture for your site is crucial for its success. You also need to have clear navigation. A page that is easy to navigate is more likely to attract visitors and be ranked well on search engines.
6. How relevant are your topics?
If you know how to write SEO-friendly content or understand what SEO is in content writing, you will agree that the relevance of content topics is crucial for ranking in search engines. Don't think that the topics should just be relevant for your readers. They should also be relevant to the theme of your business and the other blog posts on your site.
For instance, the organic traffic to your local movie theater's site could plummet if it started publishing software reviews instead of showtimes. After all, search engines will use the topics of content on your site to determine its ranking. Sites that only sell product X need not publish content on products Y or Z without any reasonable purpose. And a site that does so is probably clueless or trying to rank unethically.
7. Responsiveness
A site is considered responsive when it can adjust its layout according to the size of the device on which it is being viewed. A responsive website basically shrinks itself to fit mobile devices while allowing users to access content, navigate the site, and reach their goals as easily as on its desktop version.
SEO is all about responsiveness or mobile-friendliness. It's actually a ranking factor for a lot of search engines. As a matter of fact, mobile-friendly websites generally rank higher on search engines than non-mobile-friendly sites. Mobile-friendliness is especially important for SEO if you have a website that relies on mobile traffic. Even if it doesn't depend on mobile traffic, Google's mobile-first index will soon make it necessary for sites to be responsive.
8. Page load time
Your website speed is a major SEO ranking factor. The faster your website is, the more visitors it will attract. That means the slower your page load time is, the more likely it is to appear higher in search results. Similarly, the more reliable your content is, the higher your SEO ranking will be. The more authoritative your business is, the higher your SEO ranking factors will be. The best SEO strategy will include a combination of both, and you need to be aware of both of these factors to make your website as effective as possible.
9. Having external links in the content
Those who want to learn what SEO-based content writing is and wish to excel at it must also acquaint themselves with the concept of linking. Two types of links are used in content: external and internal. External links are links to other domains from your content. Why use them? Because you can earn SEO points by providing links to domains that have content similar to your topic.
The text in the content that you transform into a hyperlink is referred to as the anchor text. Bonus points are awarded if your anchor text, too, is contextually related to the content of the page you are linking to.
10. Links to internal resources
Internal links are the same as external links. The only difference is that the former helps you redirect your visitors to pages within your website and not to external pages. Your internal links will be stronger if you use relevant content and anchor text. This is a great way to give your favorite pages from the site more visibility and value.
Key Takeaways
SEO content is content created to rank well on search engines.
SEO works because search engines use advanced algorithms to determine what queries a website should show up for in search results.
A site's ranking can be improved by using relevant keywords in the content.
Always use power-packed headings with keywords.
Sites should carry a lot of good quality and relevant content.
The content should be written in a well-structured format.
Produce quality content on relevant topics.
The topics should be relevant to the business and other content on the site.
Responsive websites rank better on search engine sites.
Faster page load times ensure higher ranking.
Have external and internal links in the content to increase visibility.
Conclusion
The discussion above must have deepened your understanding of optimized content. And now, it's also probably easy for you to infer its importance in the world of digital marketing. However, good SEO alone doesn't guarantee success. Yes, well-structured, search engine optimized content is often easy to find and engage with, but the true success of any content lies in the value it offers its readers.
FAQs
1. What Is SEO content writing?
Although most content writers know what SEO-friendly content is, many are relatively new to the world of search marketing. SEO writing refers to the use of key phrases and keywords in web content. Marketers and copywriters use SEO to improve their website's visibility in search engines and rank higher on SERPs. Combining high-quality copy and targeted search terms is important to achieve SEO.
2. What is SEO content?
"SEO" or Search Engine Optimization (SEO) refers to the process of optimizing a website for search engines such as Google.
"Content," on the other hand, refers to any information available over the Internet and can be consumed online. Put these two concepts together, and you get the definition of SEO content. Described simply, SEO content is the content created to attract search engine traffic.

3. Is it possible to optimize content without professional aid?
Many people wonder if they can do SEO themselves. Good news! You can do SEO by yourself. Anyone can learn SEO for their business with a bit of research and a lot of practice. You can browse the Internet to know
4. Why is content important for SEO?
The benefits of SEO can't be fully realized without quality content. Relevant, useful content on your site motivates visitors to stay longer. This can positively impact your search engine rankings. SEO and content can't be viewed independently of each other. Marketers need to understand that both go hand in hand. Hence, it is important to create great content if your goal is to increase your site's search engine rankings. Start with ensuring high CTR and a great user experience, generate backlinks, and enable the incorporation of keywords, optimized content for numerous benefits to businesses. Write targeted content. Try to answer people's queries, and offer information they might be looking for.
5. How to write effective SEO content?
Focus on originality.
• Offer relevant, punchy headings with incorporated keywords.
• Use relevant keywords throughout the content.
• Create an organized and efficient content format.
• Incorporate multimedia, if possible.
• Use social media to propel your content.
• Use external or internal linking wherever necessary.
6. What kind of content is best for SEO?
Although any kind of content can be search engine optimized, specific content types hook visitors better. Examples include how-to guides, lists, trending content, infographics, and authoritative blog posts.