Design
10 Graphic Design Courses You Must Take Today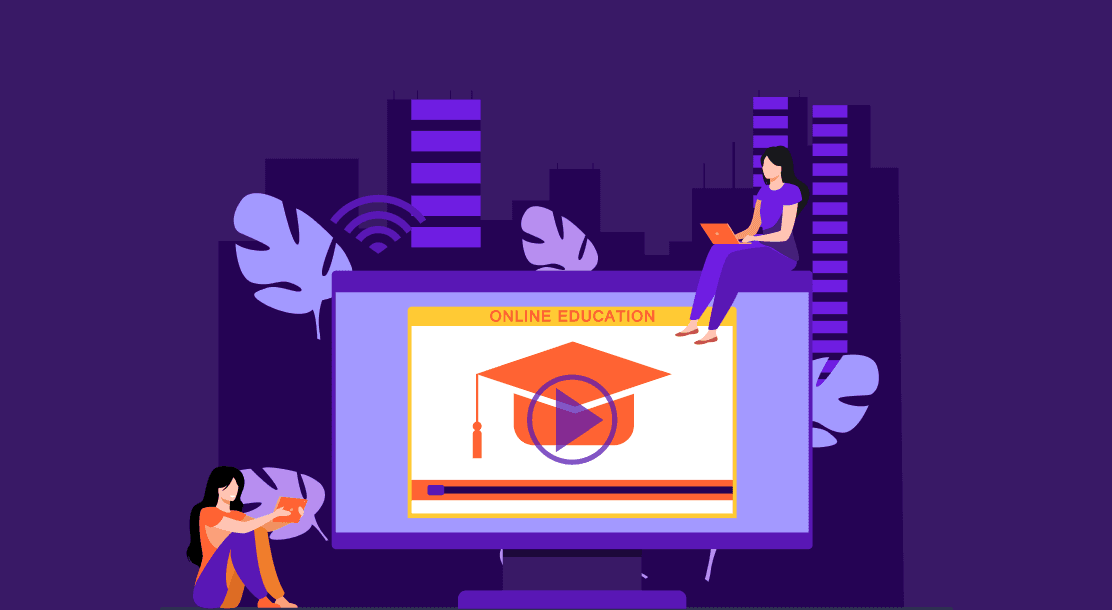 Designers need to learn constantly. In this blog, we shortlist the top graphic design courses you need for upskilling and advancing your career in design.
Graphic design has been around for thousands of years, and goes back to the era of cave paintings. However, the term "graphic design" was devised only in the 1920s. This field has evolved over time with the rise of digitization, and more and more people are riding the wave. One of the easiest pathways to a career in graphic design is a graphic design course.
Graphic designing is creating visual compositions to communicate through imagery, color, typography, and form. This is a great career for people who are creative and enjoy art. With more and more companies increasing their digital presence, the demand for graphic designers is growing.
In this constantly evolving industry, graphic designers must not only adapt to new techniques, but also continue upskilling. To expand their career, designers need to stay on top of trends and best practices. In this blog, we take you through some of the best graphic design courses.
10 Best Graphic Design Courses to Try Today
Graphic design courses can help budding designers learn the requisite skills and also help professionals advance their careers. We have put together a concise list of the ten best graphic design courses for you to choose from.
1. Graphic Design Specialization – Coursera
This course is conducted by Coursera, in collaboration with the California Institute of the Arts (CalArts). It takes about six months to complete and is designed for all levels of learners. It not only has an engaging syllabus, but is also taught by academically ranked teachers. This is one of those online graphic design courses with certificates that will add value to your career.
Instructors: Michael Worthington, Gail Swanlund, Lorraine Wild, Anther Kiley, and Louise Sandhaus
What you'll learn:
● Fundamentals of graphic design
● History of graphic design
● Typography basics
● Brand development
2. Graphic Design Masterclass – Udemy
This graphic design course is taught by Lindsay Marsh, a renowned graphic designer with over 15 years of experience. With excellent reviews, this course is designed keeping in mind both the practical and theoretical aspects of the profession. This class is targeted toward beginners, but is a great refresher for intermediate and advanced students as well.
Instructor: Lindsay Marsh
What you'll learn:
● Basics of Adobe Photoshop, Illustrator, and InDesign
● Logo design and branding
● Ad design principles
● Latest updates to design tools
● Typography and social media graphics
3. Graphic Design Course Online – Shaw Academy
This is one of the best online graphic design courses with certificates where you can regularly interact with teachers. In this course, you can learn graphic design principles and fundamentals of design, among other things. This course is spread over 16 weeks, including assessments to test your learning.
For professionals who have the basic knowledge of visual design software, this course is the most recommended for the next level of upgrading. The certificate offered at the end of the course is internationally recognized.
What you'll learn:
● Adobe Photoshop, InDesign, and Illustrator
● Basics of the design cycle
● How to create a graphic design portfolio
● Typography
4. Graphic Design Basics – Skillshare
In this course, you learn about the core principles of visual art. This course offers not only a good foundation for design, but it is also quick, informative, and concise. It is led by two renowned graphic designers from the industry. It is not an in-depth technical course. Instead, it covers the artistic process behind a graphic designer's work.
Instructors: Ellen Lupton and Jennifer Cole Phillips
What you'll learn:
● How symmetry/asymmetry, scale, framing, hierarchy, and grids come together to form a design
● A bonus class with Ellen Lupton
5. Graphic Design Fundamentals – CreativeLive
This graphic design course provides an insight into graphic design history, toolkits, specialization areas, and work processes. This course is broken down into 18 lessons and takes about six hours to complete. You can also explore the sessions at your own pace. During this course, you will discover the key elements of a designer's toolkit, along with a hands-on session on designing books, posters, and websites.
Instructor: Timothy Samara
What you'll learn:
● Areas of specialization
● Typography basics
● Ad design
● Brand building through design
● Layout and space
6. Graphic Design Basics – Canva
This graphic design course has earned a name among beginners for being the most accessible learning avenue. It includes twelve lessons, each with an activity that puts your theoretical knowledge into practice. This free graphic design course includes concepts explained by industry stalwarts. These lessons will make you think like a designer and help you understand what it means to become a graphic designer.
Instructors: Jason Little, Lynneal Santos, Johanna Roca, and Joe Moore
What you'll learn:
● The color wheel
● How to craft mood boards
● Designing to communicate
● Typography essentials
7. Become a UX Designer – Udacity
Udacity's "nanodegree" course has everything you need to start a career in UX design. Spread over three months, the course tests your learning skills with assignments. Guided by real-world industry professionals, it not only offers a deep knowledge of the UX industry, but is an end-to-end program for future design professionals. After the completion of this course, you will be able to create an incredible user experience with fundamentals like structure and positioning.
Instructors: Shuang Liu, Gabriel Ruttner, Michael Dedrick, and Melissa Hui
What you'll learn:
● Design research
● Prototyping
● Creating a portfolio
8. Become a Graphic Designer – LinkedIn
This graphic design course offers a comprehensive learning path, teaches the foundations of graphic design, and introduces you to the tools and software used for graphic design. The course is designed by a former Hollywood digital animator and special-effects designer. It offers a total of 11 modules with over 27 hours of learning time and a certificate upon successful completion.
Instructors: Sean Adam, Cara St.Hilaire, Tony Harmer, Ina Saltz, Jim Krause, David Blatner, Julieanne Kost, Denise Jacobs, and Nicte Cuveas
What you'll learn:
● The graphic design process
● Typography
● Layout and composition
● Color trends
9. Adobe Illustrator for Beginners – Envato Tuts
After you have picked up the basic principles of graphic design, you will need a few hard skills and knowledge of certain design software. This three-hour crash course explains everything you need to know to start bringing new ideas to life. It covers the basics, such as designing custom shapes, lines, brushes, logos, and icons.
Instructor: Daniel Walter Scott
What you'll learn:
● The shape builder tool
● Grouping and arranging elements
● Working with color
● Distorting, bending, and warping graphics
● Vectorizing images
● Exporting graphics
10. Animation for Graphic Designers – Skillshare
This graphic design course by Skillshare is focused on the niche of logo animation. A good grip on animation is a critical skill set required for a modern graphic designer. Learning to animate symbols and logos could bring a boost to your career as a graphic designer. The lessons in this two-hour course are a step-by-step overview of the entire animation process.
Instructor: William Kesling
What you'll learn:
● Arranging layers on Illustrator
● Creating transitions
● Branding and logo design
Which Is the Right Graphic Design Course for You?
Ranging from print to web and animation to motion, graphic design courses online have many fields and specializations. Whether you're a beginner or a seasoned professional, whether you choose to become a jack of all trades or specialize in a particular type of graphic design, there is a course for you.
The digital world has introduced us to several types of graphic design. And you can choose a course based on the graphic design category you wish to go for. Modern-day graphic design can be broadly classified as:
● Website design: this involves creating engaging website design, including the overall layout and color scheme.
● User experience (UX) design: this segment is focused on ensuring the easy usability of a website or an app.
● Motion graphics design: this involves using special effects to bring visual elements to life. It is highly applicable to TV shows, movies, and video games.
If you have an artistic eye and an ability to communicate with others, graphic design can be a great career path for you. As a graphic designer, you will have an option of working in publishing, in UX design, and many other cool areas. There is a wealth of graphic design courses to choose from to kick-start your career.
As a qualified graphic designer, it will not only open up doors to many opportunities, but you can also expand into new domains, such as augmented reality and virtual reality. From the above list of the best online graphic design courses, you can choose the one that suits your needs and make a jump-start towards career-building.
Key Takeaways
● Once you learn graphic design online, you can join a design organization that will give you access to networking and professional development opportunities.
● Some of the best industries for graphic designers include public relations, ad design services, and related fields.
● If you are a fresher, start with a beginner-level course, and ensure you join a refresher course every few months to update your skills.
FAQs
1. Can graphic design be a career for me?
If you are a creative thinker who also enjoys art, graphic design can be a great career option for you. Today, every industry has design needs. Hence, the opportunities for graphic designers are ample.
2. How long are graphic design courses?
Online graphic design courses with certificates vary in duration. Some can take less than 24 hours, while others go on for months.
3. Are graphic design courses expensive?
There are multiple online graphic design courses with certificates that are available for free. Other short-duration courses also are easily affordable and do not require a large budget.
4. Is it possible to learn graphic design by myself?
Yes, it is absolutely possible. All you need is some creativity, a willingness to learn, and the best graphic design courses to guide you.