Marketing
10 Cause-Related Marketing Campaigns to Take Inspiration From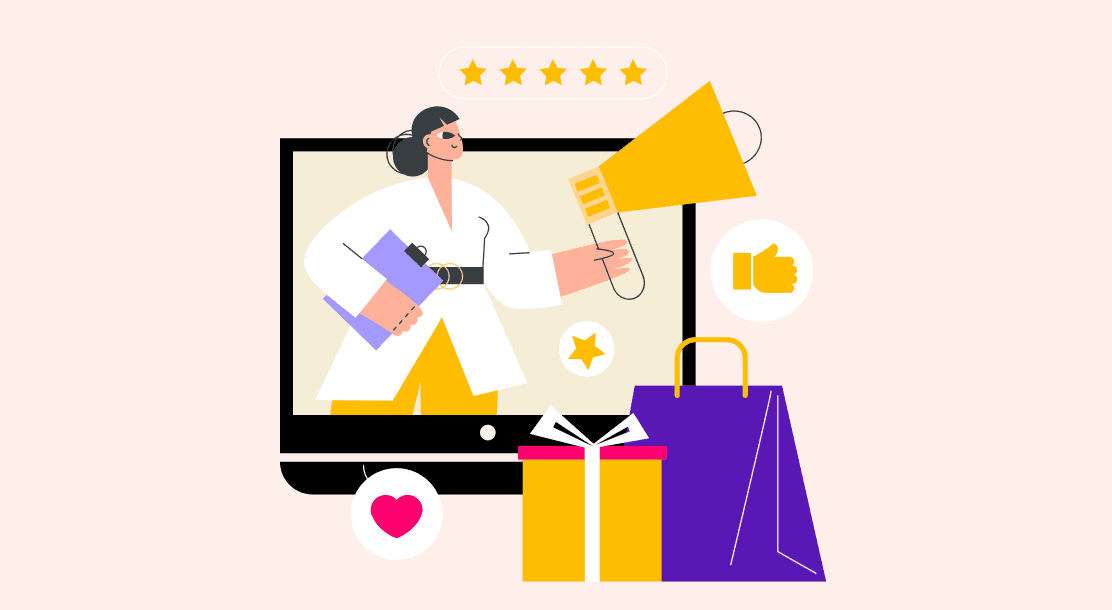 Millenials and Gen-Z identify with companies with a well-defined cause-related marketing strategy. So, let's look at 10 campaigns you can take inspiration from.
Cause-based marketing strategy can be extremely broad or narrow depending on the nature of the campaign. Recent social imperatives such as LGBTQ rights, racial inclusion, and marriage equality are being embraced by many corporate companies to attract an audience and be agents of social change at the same time.
Some of the best companies worldwide dedicate a portion of their marketing budget to social marketing cases. Most of us have made a donation transaction to a charity foundation on reputed websites.
These companies often associate with non-profit companies and try to further a social cause under the wide umbrella of their marketing strategy. This can lead to mutual gains for both parties as they add value to their audiences.
Impact of Cause-Related Marketing Strategies
Whether sending your employees to college or inspiring your community to make girl education possible, cause-related marketing strategy inspires audiences and enhances the campaign's profitable outcomes.
Cause-related marketing strategies are vital to corporate companies that want to enhance their brand image of the companies. The positive perception of cause-related marketing can make the audiences more socially responsible.
If you are an empathetic person, you would like to know more about the services of the company or brand that promotes socially responsible messages. It is a win-win situation for the company as they accentuate the positive perception of the audience on their products.
Additionally, the loyalty of the repeat customers can be acquired by companies taking a definite stand on what they believe in. For example, many environmental protection enthusiasts felt the compelling need to take action to extend support for sustainability causes.
10 Cause-Related Marketing Campaigns to Take Inspiration From
Cause-related marketing strategy is a diverse field and if you're not sure of how to position your company's core business communication messaging, then here are the top 10 cause-related marketing strategies that can inspire you:
1. Ben & Jerry's: Democracy is in Your Hands
Ben & Jerry's is an ice cream company that launched a new mint flavor to promote the causes of democracy. Empower Mint was the tagline that promoted the campaign Democracy Is In Your Hands. The objective was to educate ice-cream lovers from low-income communities to understand the restrictive measures to prevent them from voting.
Empower Mint was introduced to reflect the company's core belief, "Voting enhances the taste of empowerment." There was an emphasis placed on the correlation between having your favorite ice cream participating part in elections. The campaign also released a video demonstrating the historical injustices meted out to low-income neighborhoods when casting ballots.
2. Vistara #FlyTheNewFeeling
This fantastic and unique campaign perfectly captured the soaring aspirations of Indians in the airline sector. Vistara conceptualized a program in partnership with a non-profit organization to fly 12 kids on its first-ever Delhi-Mumbai line. The kids aged between 7 to 12 were amazed at their first experience in an aircraft.
This highly elevated experience of the children was captured through a 2-minute short film and spread across social media. Due to the unique and heart-warming nature of the cause-based marketing strategy, there was a spike in interest in the Vistara company.
Children are a precious resource in society. Audience and value customers can instantly relate to any cause-related marketing strategy involving the joy of children.
3. Johnson Tiles – Red Ramp Project
Johnson Tiles became a pioneer with its Red Ramp project to sensitize the general population to make various public places accessible to those with special needs. This cause-related marketing campaign was intended to transform public places like airports, churches, and beaches into disabled-friendly areas.
The project was initiated by setting up a ramp on Goa's Kiri Beach and making people with special needs feel the joy of the seawater lapping their feet. The heart-warming video consisted of three special heroes with different needs using the ramp to fulfill their long-cherished dream of visiting the beach and playing with the sun and sand.
4. Dark is Beautiful
Created by Women of Worth, this campaign intended to address the deeply rooted belief that a person is beautiful only when they are fair. This groundbreaking cause-based marketing video wanted to promote the importance of inner beauty and the perception that you are still beautiful no matter what your skin complexion is.
This cause-based marketing strategy is in tune with Martin Luther Kings' speech about race relations; "I dream of a day when my children will be judged not based on their skin color but by the character of their hearts."
The core objective is to eliminate the feeling in dusky girls that their beauty is sub-optimal. The marketing strategy was widely applauded in the global marketing circles as it addresses the underlying causes of soft racism in India.
5. Nestle's #EducateTheGirlChild Campaign
Consumer goods giant Nestle created a thought-proving cause-based marketing campaign that focused on the need to educate girls in Indian society. Nestle's marketing team partnered with philharmonic organizations to enhance the educational opportunities for girl children from disadvantaged families.
The core customer base of Nestle was instantly attracted to this theme as it brought focus on the equality of educational opportunities irrespective of gender. The campaign also brought out awe-inspiring stories of extraordinary mothers who ensured their girl children received the best education. The social media strategy was to deliver 100 grams of rice to a needy child every time the video was shared on social media platforms.
6. Airbnb
Addressing racial issues and introducing progressive ideals to its audience was amazingly done by Airbnb. The themes of accepting each other's race were perfectly captured in an epochal response to US President Trump's travel ban from Islamic countries.
With the success of this cause-related marketing strategy, Airbnb also made sure that it received positive acclaim in light of recent controversies regarding its platform's supposedly discrimination against persons of color.
These revolutionary marketing techniques created ripples in the political landscape of the USA. They were shared widely on social media to highlight the importance of teaching tolerance and inclusionary policies in corporate America.
7. The Body Shop: Time to Care
Healthcare workers formed the frontline in the battle against the pandemic. Body Shop, a beauty and wellness company, partnered with shelters and assisted living communities to create a self-care marketing campaign that encourages the audience's health, wellness, and kindness.
The marketing campaign consisted of posting high-quality content intended for people to take care of themselves in healthy ways. The modern world is filled with stress, and this campaign was intended to bridge the gap between the C-suite management policies and its normal base of customers.
8. Mythical Kitchen: Leftover Challenge
Mythical Kitchen is a highly reputed YouTube channel related to all things on food and kitchen. There is a lot of food wastage on social media as people want to get a few likes by wasting food. This campaign intended to educate its audience and the so-called influencers to be mindful when wasting food as many people are malnourished for the lack of food.
To make the audience interested in this amazing and socially responsible marketing campaign, they introduced the #Leftoverschallenge and asked its subscribers to make highly creative food items from leftovers.
The initiative was an instant hit among the affluent homemakers as it addressed the sacred cause of not wasting food. Homemakers immediately took up this challenge, and this campaign went viral in the food industry circles.
9. Movember
Millions of men across the globe celebrate their common brotherhood in November to address and champion their health causes. Men are often the silent victims of a society designed to be unsympathetic to their health problems, including mental health struggles.
Movember took the global advertising world by storm, with men refusing to shave their mustaches during that month as a sign of solidarity with their brothers.
This incisive cause-related marketing strategy instantly attracted the attention of men across the world. Buoyed by the sense that corporate companies are finally waking up to their needs, there was a rapid increase in its website traffic, primarily driven by conscientious men who want equality across all spheres.
GQ, the highly reputed men's health magazine, conceptualized this trend-setting marketing campaign and has brought men's health into center focus.
10. WWF
WWF is famous for its wildlife conservation efforts and saving endangered species from extinction. Modern societies are unmindful of their activities caused to animals' natural habitats.
WWF took up an excellent cause-based marketing campaign that equated the degrading rainforest to human lungs. The image became a rallying point of resistance designed as a perfect symbol to take immediate action in protecting the rich rainforest habitats from artificial development activities.
Recent Cause-Related Marketing Statistics
More than 80% of millennials identify with a brand whose value matches their own.
3% of consumers have completely boycotted the products of companies whose policies are in stark difference from their core values.
More than 60% of millennials and Gen Z make product purchases to showcase their ideology to their peers.
Key Takeaways
Communities can derive monumental benefits from cause-related marketing strategies. Enhancing awareness leads to the opening of opportunities for improvements in targeted marketing using the psychological triggers of the audience.
The cause-related marketing strategies reinforce the support needed for social issues, and there is a positive shift in the whole ecosystem.
Diversity is an important buzzword in modern corporate parlance. There has been a shift towards a more inclusionary approach so that marginalized groups such as racial, ethnic, and religious minorities get adequate representation in the consumerist juggernaut.
As the winds of change are blowing across the corporate landscape towards making their products and services reach all sections of society, the internal marketing teams must incorporate change elements in their sales and social media campaigns.
FAQs
1. How is cause-related marketing profitable to the bottom line of the company?
Cause-related marketing can be profitable if properly aligned to core customer requirements. Optimal research should go into what kind of social causes can trigger the buying responses from customers.
2. What social causes can the company incorporate into its marketing strategies?
Race relations, education of the girl child, and non-discrimination against the disabled and elderly are a few cases nearest to the heart of the Indian audience.
3. How can cause-related marketing increase the customer base of the company?
Depending on how causes are portrayed in marketing channels and their subsequent dissemination on social media, cause-based marketing strategies have the potential to attract highly valued customers.