Design
A Comprehensive Guide to Product Design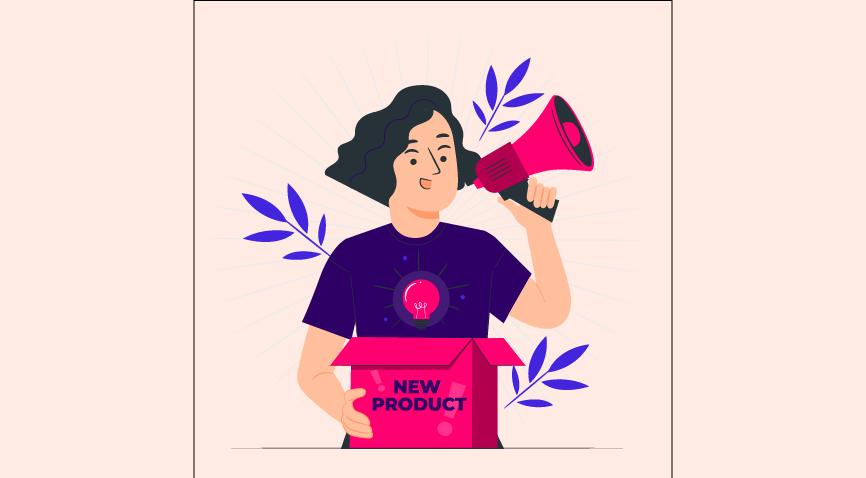 Table of Contents
What is Product Design?
The Process of Designing a Product
Key Takeaways
Conclusion
Frequently Asked Questions
​​We're sure product design isn't something you've never heard of. We've all used this term now and then. But, have you ever wondered what is product design? More importantly, what does it entail? Let's find out more about it below.
What is Product Design?
A product is anything you see around you. It's the mobile phone or laptop that is in your hand right now. It's also the app that you downloaded to read this. Both software programs and physical items fall under the ambit of a product. What is Product Design, you ask? It's a discipline under the broader category of 'Industrial Design'.
In the earlier years, industry design meant the designing of products used by millions of people worldwide, such that they look good, and are functional at the same time. As the industry grew and brands started focusing on design intricacies, multiple disciplines were introduced under this. Product design was one of them.
Product design's definition includes everything, from imagination and ideation to the creation and testing of the product. A product designer is expected to understand their target audience before they even begin thinking of the product at hand.
A product is always being designed to solve a specific issue at hand. Thus, the designer must know how to empathize with his prospective buyers, understand their problems, and then design a solution. The process of understanding the customers includes assessing their habits, behavior, needs, wants, etc.
It must also be added here that any product, once designed, is not final. Product design is a dynamic process. Hence, you'll notice every app on your device always gets new updates. The idea is to continue solving issues and creating a more fulfilled user experience at every step.
The Process of Designing a Product
1. Define and research the problem
The first and foremost thing to do is understand the need for your product. If there is no requirement for your product in the market, there's no need to waste your resources on it. If your product fits the market, the next step is to identify your group of users. Get to know them, assess their behavior and habits. What they do, why they do, and how they do things will help you create a product design that fits their requirements. Thus, a product designer must know the customer base inside-out.
One way to do this is by conducting surveys and interviews. This is the most direct approach. You could also observe your prospective buyers to understand them.
Pro-tip: conduct thorough research on your competitors, if any. This will solve half of your problems.
Once you have made notes of your buyers' behavior, it's time to assess the same. This can be done through Affinity Mapping. Organize your findings in different clusters, putting together similar ones. This process then leads to persona mapping. Through persona mapping, you will be able to create the persona of your ideal customer. This is the perfect process for designing your solution (product).
Now that you have a fair idea of your target audience, you can move on to identifying the problems and converting them into market opportunities. You already know what will work best for your customer.
2. Brainstorm and ideate possible solutions
Now that you have the issue and audience in front of you, the next step involves sitting together with your team and thinking of novel ways to solve the same. Create a problem statement starting with 'How might we'. The product design process is taxing. Therefore, involve all the stakeholders while ideating the solution.
Consider your competitors and gather inspiration from them. Their design patterns, offerings, and user interface should provide you with more than enough knowledge required for creating your own product's design. When you are collaborating with the team for the design, think of what you want and don't want your product to become. This will align the team on what is and isn't acceptable.
3. Develop prototypes
The market is filled with endless options for you to design your product on. Figma, Adobe XD, Sketch, etc. are just some of them. As a brand, you need to have consistency throughout your product designs. Therefore, create elements accordingly.
Several templates are also available on software programs that can speed up your process and make it easier. Figma is a much-desired tool for product designing. You can use it to easily create nodes for smooth transitions between multiple screens. And finally, your prototype can be viewed on the Figma Mirror.
4. Test and alter the product
Test the product before investing more time, energy, and resources on it. Through the testing, you will get to know whether it's fully functional and suits the requirements of your target audience. If not, there is time to modify it before the final launch. There are multiple ways of testing the product on your users.
Moderated testing: In this type of testing, a facilitator is present to help the subjects test the product.
Unmoderated testing: This means testing the product without anybody's supervision and guidance.
Guerilla testing: This involves picking up people randomly in public places and asking them to quickly perform a test.
Dogfooding: This method is drawn from the phrase, 'Eating your own dog food'. It means that you test your product internally before launch.
Based on the feedback received, the product can be modified to fit the market.
5. Publishing a finalized product
Once the product is successfully modified, it's time to launch it in the market. But, always remember that product designing is an ongoing process. Once the product is out there, it doesn't mean that your job is over. Depending upon the technological advancements and the changing needs, the product will need to be evolved.
Key Takeaways
Product designing is a dynamic process. It's not linear and the designer does not necessarily need to go by the book.
Every brand and product designer must conduct thorough market research to assess the target audience as well as the competitors.
Identifying the problem is key. It's based on this that the designer can ideate and craft solutions.
User testing is another essential step. It helps the designer understand the product fitment.
Product designing is an ongoing process even after the product is launched.
Conclusion
We hope this answers your question about what is product design. Product designing is an art. It's one of the most important fields out there. This is because as product designers, you get an opportunity to change the face of the world. You get to create solutions for issues that the world is facing. Just understand your audience and blend their issues with your business, and voilà! You've got yourselves a product that sells!
FAQs
1. Why is product designing essential?
Product designing is an important field. A product designer mixes the user's needs along with business goals. This is what helps in creating useful products. Product designing is essential as the process helps in solving issues.
2. What are the types of product design?
The Product Design definition covers three types: System Design, Process Design, and Interface Design. If we take the example of buying groceries, a grocery store is a system design. When you've finished choosing your groceries, waiting in line to pay in exchange for buying them is an example of process design. If you select the option of self-checkout, the medium you use to total your bill is an example of interface design.
3. How do you write an effective product design brief?
An effective product design brief starts by addressing the concern that the product will solve. It includes a detailed assessment of the prospective buyer and defines deliverables. It's also supposed to mention the timeline in which the issues need to be solved. Furthermore, a good product design brief is always crisp, concise, and to the point.
4. What do you learn in a course for product designing?
A course for product designing includes learning how to identify market concerns and product opportunities. Students learn to gather and assess high-quality data and use the same to create solutions.
5. How much of an artist do you need to be to become a product designer?
Like any other field, product designing requires one to be focused, motivated, and dedicated. Yes, it is crucial for a product designer to have a good amount of artistic qualities in them. This helps them understand and ideate the design.
6. What is the Product Design process?
The process of product design includes the following steps.
– Defining the problem
– Brainstorming and ideating possible solutions
– Understanding the prospective buyers
– Developing prototypes
– Test the product & take feedback
– Refine the product based on the feedback
– Publish the final product

It's crucial to mention here that product design's definition states that it's a dynamic process. No product is ever final. It always evolves, depending upon the advancement and the ever-altering requirements.