Content
What Is Evergreen Content, And How Can You Create It?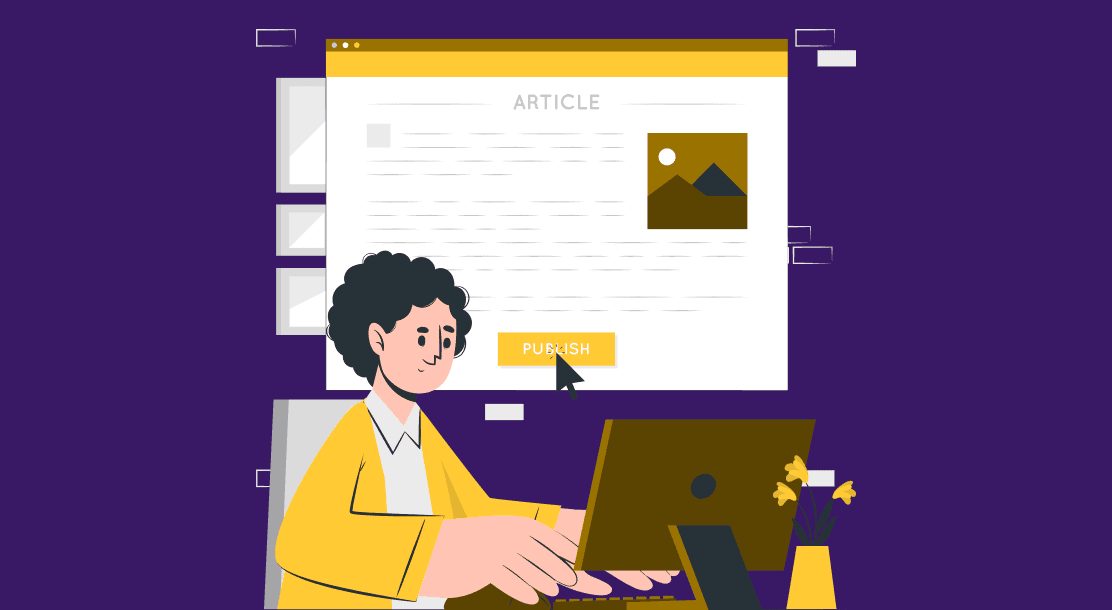 Table of Contents
What Is Evergreen Content?
What Makes Evergreen Content So Important?
How to Create Evergreen Content
Key Takeaways
Conclusion
FAQs
With evergreen content, you can engage your target audience. What's more, it can hold their attention for a long time, and without much effort. Many marketers and writers have been pondering over the question "What is evergreen content?" and have delved deep into the methods of creating and distributing it effectively. This blog aims to assist you in creating content that can stand the test of time. The best marketing strategy includes evergreen content, as it is not only engaging, but also defies the passing of time and remains fresh in consumers' minds for years to come.
What Is Evergreen Content?
Content that remains relevant and fresh for a long duration is the best form of content, which drives more traffic. Often, marketers use evergreen content for a couple of years, as it does not need frequent updates or replacements. Evergreen content lasts forever, and can be about a topic that engages people continuously and indefinitely. Some of the best topics making excellent evergreen content examples include:
The writing of a testament or will
A how-to on losing weight in a short period
The best ways to barbecue
The easy way to generate a passive income
How to increase traffic to your website
If you notice the above topics, you will realize they are popular regardless of the season or time of the year, because there's always someone planning to write a will, wanting to lose weight, etc. It is not surprising that marketers always ask "What is evergreen content?". It is the holy grail marketers are looking for. Creating evergreen content is not too difficult, and seasoned marketers know that evergreen topics can draw traffic to their website, and drive conversions, and revenues. There is no dearth of readers for such evergreen topics; and the sooner you realize their value, the better.
Creating evergreen content is not too challenging, as long as you stick to the mantra of using topics that people have debated for ages. Using evergreen content, optimizing it for SEO, and sharing it with your target audiences should make it easy for you to appear in the first page of search results. However, some seasonal evergreen topics last only for the particular cycle. For instance, if you create content for Christmas or New Year gifts, the content will probably be popular for a month or so. The same holds true for press releases, or a raging inferno like the current COVID-19 pandemic.
What Makes Evergreen Content So Important?
Now that you know what evergreen content is, you must be wanting to learn why it is necessary. There isn't just one reason; there are three primary reasons why evergreen content can make all the difference. Find them below.
1. It boosts search rankings
Who wouldn't want their website to rank high on search engine results pages (SERP)? But how will you figure in the top ten or five results if 75% of the people don't go to the second page? If you are not on the first page, you are as good as lost in the maze that's the internet, and nobody is likely to find you.
Evergreen content reflects your knowledge, expertise, and trustworthiness: the three things people look for in brands. Evergreen content is likely to place you on the first page because search engines believe that you are an authority in your domain. However, you must also be qualified to win the trust of the search engines. For instance, a nutritionist is better qualified to offer advice on a weight-loss diet than a layperson. Expertise in the domain is key to better ranking. If you can create quality evergreen content related to your industry, nothing like it.
2. It attracts organic traffic
Once people find you after a search result, they are likely to make a beeline for your website, and that's what's considered organic traffic. There's no payment involved to make people click their way through. So, how does evergreen content help drive more traffic to your website? Here are some insights.
It provides an answer to a question, and most people have questions about problems, for which they seek solutions.
Readers may find your content easily if it is interesting enough, and they may be on the lookout for articles like the ones you write.
It ensures that organic traffic is generated and driven towards your website.
3. It makes your business appear relevant
As a content creator and marketer, you must realize that content creation is not just to generate traffic. It is all about creating content that has lasting value, which readers prefer. And creating evergreen content lets you do just that. When your users get to read valuable content, they won't leave the website abruptly, which helps reduce bounce rates. What's more, evergreen content remains relevant for a long time, and search engines realize that readers get value from such articles, thereby ranking you better.
A little extra effort can help you reap excellent benefits. All you need to do is conduct research to create high-quality content. People are easily impressed with high-value information because they know that it was painstakingly crafted, and respect the creator for it. Such recognition helps you establish your brand in the crowded digital space.
How to Create Evergreen Content
If executed properly, evergreen content can be the gift that keeps on giving. It has multiple benefits and can enhance your business' content plans and also revenue. Mentioned below are a few tips on how to create evergreen content.
Research trending topics that have high traffic potential. You may want to use tools like Google Analytics to get more details on the differences between short-lived trending posts and lasting, evergreen posts. Trending posts may go viral but disappear as quickly as they arrived. Evergreen posts stand the test of time, attract heavy traffic, and sustain it for a longer period. You may also want to check out a few popular blogs in your domain to find out about these topics.
2. Use relevant keywords
Once you've settled the topics you'd like to write on, you must make sure you identify the right keywords in your copy. You may want to use a tool like Google's Keyword Planner to generate several quick ideas for relevant keywords. You'll need to go to the "People Also Asked" page to find out what is trending as far as keywords are concerned.
For instance, if your blog is about the quick ways to lose weight, you must remember that people generally search for content using keywords like "how to lose weight quickly". Whoever uses the right keywords will get to the top of the SERP. Hence, a good writer/marketer will pay attention to these clues and write evergreen content accordingly.
3. Write case studies
While case studies may not work all the time, if you have the right type of audience that looks for insightful content, you may want to write case studies that will remain evergreen. Remember that case studies add to your brand's credibility, and most readers would believe they get value by reading them. Case studies that depict solutions to core issues are likely to be popular with readers.
4. Don't write about specific events
Events and dates are passing instances that cannot be called evergreen. Everything with a date becomes outdated over time. There may be a connection between the date you mention and the content, such as the current COVID-19 pandemic (when it first broke out). However, that date is no longer relevant, because nobody knows when it will go away completely.
Trending events or topics tend to go viral and die a quick death, as people lose interest in them with the same alacrity they begin with. Given some time, the most viral post is lost in oblivion. Even if someone stumbles upon dated content, they'll promptly ignore it, thinking it is too old to be interesting. If you must use the date, ensure you use only the year. This is because it is easy to change 2021 to 2022 and repost the old content as new (with necessary tweaks, of course). Or else, you must keep updating your content regularly with the current date, which is a great but cumbersome idea.
5. Update your content
For any content to remain evergreen, it needs to be updated regularly. You can also repurpose old content and present it in a new format, which marketers and writers have been doing all along. The best of evergreen content pieces could do with a tweak here and there. With new strategies and new tools appearing periodically, keeping up with the changes is crucial to remain visible.
6. Make it as informative as possible
Whenever people have questions or doubts, they turn to tutorials on YouTube or look up how-to guides. They know that looking up such sources will provide them with the correct answers to their questions. Guides also give you a chance to show your expertise and in-depth knowledge about a particular subject. Writing a how-to guide or tutorial is an effective way to make your copy more informative.
Key Takeaways
Simply put, evergreen content is the type of content that remains relevant through seasons, events, and time periods.
Evergreen content has a charm of its own, but it may need to be promoted at the right places so that the right people discover it.
Sharing evergreen content on social media with fresh, trending hashtags is an excellent idea.
Even evergreen content needs to be SEO-optimized. Make sure you choose the right topics and keywords for your content to rank high on SERPs.
You may want to consider linking your evergreen content to similar content on other websites to add more torque.
Conclusion
What is evergreen content? This is a question most content creators ask, and in a nutshell, it means content that remains fresh despite the changes in scenarios and circumstances. Evergreen content can defy time and remain in vogue forever. It is probably the best way to generate organic traffic, give your readers valuable content, and establish yourself as an authority in your domain. You should first identify topics relevant to your target audience, do some quick research, and start writing.
FAQs
1. What is evergreen content
It can be described as content that retains its value and keeps the target audience engaged. This type of content has the power to drive more traffic to a website by its freshness and uniqueness. That's why content creators and marketers take extra efforts to find out how to create evergreen content that never loses its appeal. Evergreen content is known for its relevance and the way it resonates with the target audience.
2. How can I create evergreen content for social media?
One of the best ways to create evergreen content for social media is to get your hands on the old blogs that feature your name as the author. You can also take catchy quotes from any of your blogs and convert them into Tweets to post on Twitter. Ensure that the content you post is accompanied by suitable, matching images.  One of the best evergreen content examples is converting your blog content into social media snippets to share with new target audiences.
3. What makes evergreen content so important?
Once you learn how to create evergreen content, you'll understand its importance, because it remains valuable to your target audiences for a very long time. It doesn't have to change to keep up with the trends, nor does it have to feature in the latest news. Evergreen content is straightforward, addresses the issues faced by your target audience, and provides them with the best solutions.
4. What are the best evergreen content examples?
Some of the best evergreen content examples include how-to articles or guides, both technical, and non-technical. More often than not, people turn to the internet when they find it difficult to do a new task they have never attempted before.

For instance, gardening enthusiasts may ask, "How to grow beautiful roses in my garden?" A homemaker may ask, "How to get rid of cockroaches safely without any risk to the children?" Content that provides ready answers to such questions in the form of how-to articles is likely to be one of the most widely read types.
5. What makes evergreen content essential for marketers?
Marketers are keen to learn how to create evergreen content because they can rely on it: this is so, because it remains valuable long after the content is published. Having a blog featuring evergreen content as part of its strategy can draw more traffic, and generates more leads that are easier to convert.  Furthermore, evergreen content guarantees better search engine rankings, provided it features the relevant keywords. Moreover, due to its ranking capability, evergreen content is more visible online, drawing steady traffic over a period.