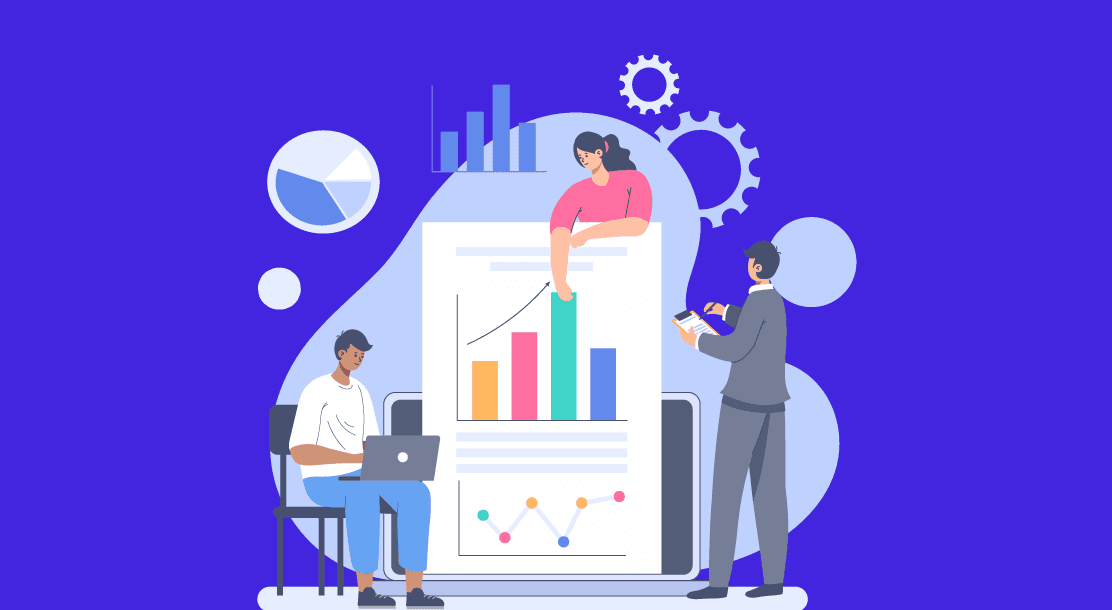 Table of Contents
20 Multilingual Content Marketing Statistics
Key Takeaways
Conclusion
FAQs
People across linguistic cultures use the internet daily. So, should your content be multilingual? The available content marketing statistics point to a "yes."
The logical reason your content marketing should be multilingual is that it leaves the potential for huge business growth. In addition, multilingual content marketing means you can easily tap international markets.
Before you begin multilingual content marketing, ask yourself the following questions:
Do you have ready, translatable blog content – a massive volume of it?
Are you using local community managers for your social media accounts?
Is your website content ready for being translated and optimized?
The answers to these questions will help develop your multilingual content marketing strategy.
To succeed in multilingual content marketing, you need to create content in several international languages. You need to translate e-books, blogs, newsletters, infographics, videos, and social posts. Your website content writing should also be on point so that it translates easily. This raises brand awareness internationally. Multilingual content marketing builds trust. Not only does it involve verbatim translation, but also localization – by creating relevant content.
English no longer dominates the internet. Local languages are rising in prominence as the soft currency of the web. If you don't convey your message in the local dialect, you leave a big part of the e-commerce effort undone.
20 Multilingual Content Marketing Statistics
Content marketing statistics from around the globe point to the efficacy of multilingual content marketing. This section is devoted to content marketing facts that show that website localization is the need of the hour.
1. Statistic #1
A recent report by Cloudwards reveals that a whopping 60% of surveyed respondents do not use a global strategy for marketing.
Purport: This means there is a space for global businesses to get a first-mover advantage by implementing a global marketing strategy.
2. Statistic #2
67% of respondents were unaware of the tool their business used for translation.
Purport: This and other content marketing facts show there is room for structuring and making content translation scientific.
3. Statistics #3
81% of surveyed respondents had no idea of translation memory and its use to save money and time.
Purport: If you sync with the new technologies, you will have the edge over the competition.
4. Statistic #4
One-third of marketers did not know the basics of online translation – like how much time it took to get the job done.
Purport: There is a significant lack of information about multilingual translation and web localization – this leaves opportunity on the table.
5. Statistic #5
Only 8% of companies do not translate content at all.
Purport: This shows most online firms are at least partly in the multilingual website game, and you need to be in it too.
6. Statistic #6
The average number of languages websites are translated into is 8.
Purport: When companies translate, they do it thoroughly – into many languages. More is better.
7. Statistic #7
The most important translated documents are website materials. 79% of respondents translate these.
Purport: Website materials should be your first point of action when localizing.
8. Statistic #8
Another multilingual content creation statistic is that 42% of businesses translated brochures and product information. 23% translated social media and press releases.
Purport: These are the next most important areas for localization.
9. Statistic #9
The biggest challenges in web localization are a slow turnaround and high cost, according to 30% of the respondents.
Purport: Firms need to form systems to tackle these issues.
10. Statistic #10
20% of surveyed companies found keeping the message consistent across local languages challenging.
Purport: It is essential to translate the message into the soul rather than just linguistically.
11. Statistic #11
Unbabels Survey (2021) shows 68% of online customers like to interact with brands in their local language.
Purport: This shows the huge opportunity for multilingual content marketing.
12. Statistic #12
57% of consumers consider non-localization as a negative bias.
Purport: This content marketing fact shows that businesses need to localize to demonstrate caring and trust.
13. Statistic #13
75% of consumers surveyed in the U.S. revealed that they would spend less on products that did not offer local language support.
Purport: It is now essential to offer customer support in local languages.
14. Statistic #14
Another interesting content marketing fact is that 64% of consumers surveyed would pay more for a product/service that spoke their language.
Purport: You benefit your bottom line by multilingual translation.
15. Statistic #15
People relate more to the brand (44%) that speaks their language.
Purport: Localization helps connect with customers.
16. Statistic #16
Native languages inspire customer confidence.
Purport: Build goodwill with multilingual translation
17. Statistic #17
71% of surveyed consumers reported native language promotion and support of products was important.
Purport: A large part of online consumers require native language support
18. Statistic #18
Another interesting content creation statistic is 50% millennials, 59% Gen X, 63% boomers preferred email customer support.
Purport: Ensure your business offers high-quality email support.
19. Statistic #19
45% of Gen Z preferred in-store, social media, phone support over email.
Purport: You need to offer support based on your audience demographic.
20. Statistic #20
Another valuable content marketing fact is that 47% of consumers view 3-5 pieces of content before engaging with a support rep.
Purport: In an era of high competition, multilingual marketing may close the sale.
Key Takeaways
Multilingual content is a requisite for online e-commerce businesses.
Content marketing statistics indicate consumer trust for multilingual websites.
Apart from goodwill, technical benefits occur for localised websites.
The future of the web is multilingual.
A large chunk of websites today offer multilingual content.
Conclusion
Content creation statistics indicate that tailoring commercial content in local tongues pays off online.
The world is branching towards localized content. Content in localised languages is becoming more important.
The content marketing facts indicate a business will benefit from website localization. Without localization, businesses will lose customers.
FAQs
1. Is translating a website cost-effective?
Yes, the return per dollar spent is high.
2. Do multilingual websites pay off more than monolingual ones?
Yes. Content marketing statistics indicate it.
3. Are localized websites trusted more?
Yes. Surveyed content marketing facts show so.
4. Do multilingual websites have greater reach?
Yes. Content marketing statistics show that a big chunk of consumers trusts multilingual websites.
5. Is web localization good for SEO?
Yes. Multilingual websites rank higher for certain keywords.
6. Do multilingual websites have a higher brand recall?
Yes. Consumers relate to them more.