Marketing
7 Types of SEO For The Digital Marketer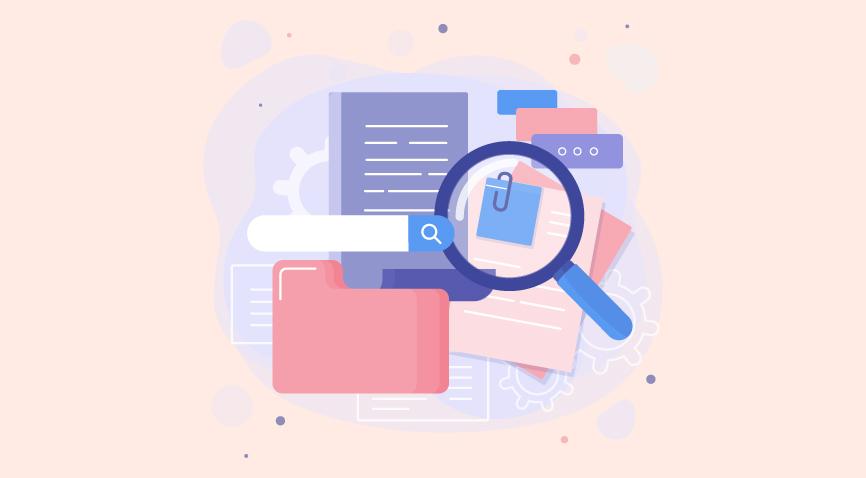 Table Of Contents
What Is Digital Marketing?
What Is SEO?
SEO and Digital Marketing
7 Types Of SEO In Digital Marketing
Key Takeaways
Conclusion
FAQs
SEO, aka Search Engine Optimization, refers to a specific type of optimization that primarily focuses on putting keywords on a page. Even though it is an integral part of SEO, a lot more – apart from adding keywords – goes into formulating and crafting the right SEO strategy for your business. Even if you are utilizing a single SEO strategy for your business, you will need to optimize your website with different SEO elements and strategies to get the best results. There are many different types of SEO, and having a good understanding of them is crucial in gaining greater insight.
To obtain maximum traffic and results, it is essential to optimize your website accordingly to get the best results for your business. Before we jump into different methods and ways of optimizing your SEO strategy, we first need to start with the basics. In the next section, we take a deeper dive into understanding digital marketing and how SEO is an integral part of it.
What is Digital Marketing?
Digital marketing can easily be defined as one of the most critical central marketing components, which utilizes various Internet and online-based technologies. Understanding the different types of digital marketing strategies will give you clear insight into what needs to be done to expand your business or enterprise. Digital marketing is marketing done successfully on the Internet through digital channels, and it is much less expensive than traditional marketing. It has also become relatively easy to reach many new and existing customers with lesser money through digital marketing.
Digital marketing is a newer method of marketing that successfully utilizes different techniques to grow a business. As the world is headed towards digitization of various aspects, a vast majority of all users are moving towards an online medium, especially to achieve their online goals. Knowing the main types of SEO is crucial in understanding and fulfilling your objectives as a business owner.
It is important to have an excellent set of skills in a specified domain to become a successful digital marketing expert for a particular business or enterprise. Some of the various skills required for becoming a digital marketing expert are data analysis, content creation, SEO & SEM (search engine marketing), CRM (customer relationship management), communication skills, basic designing skills, and social media management.
To simplify the process even further, digital marketing is promotion done by business-oriented brands that utilize electronic media and the Internet. It helps brands directly engage with many potential customers and will eventually attract higher web traffic to the web page.
What is SEO?
SEO can be defined as the process of improving the quantity and quality of the overall traffic a particular website – or a set of various web pages – receives. With SEO, the primary purpose is to narrow the search and target organic traffic directly instead of focusing on paid traffic or inorganic traffic sources. It is essential to optimize the technical configuration of the website, make the content relevant, and ensure that the correct links are set up. The process is important as it helps search engines – and thereby users – to find pages easily, make them more relevant, and increase the overall popularity of the queries.
SEO and Digital Marketing
SEO enhances the overall scope of marketing and increases the broad reach for a particular brand by attracting a vast number of potential customers. Optimizing a few web pages helps make the entire process more engaging for all end-users, and there are a few important elements that must be considered when optimizing a web page.
Mobile-friendliness
A greater level of engagement by users
Quality of the content
Total number of inbound links along with quality
Suppose you are considering utilizing an SEO strategy. In that case, it is important to consider both the options you will have at your disposal, which are on-page and off-page optimization. On-page optimization can be defined as the SEO technique used to increase the overall website traffic and visibility within a web page. Many different types of SEO techniques can be further employed to ensure that we obtain relevant results.
Off-page optimization can be defined as the effective promotion of a web page. This includes link building, which can significantly affect the website's search rankings. As Google's algorithms are constantly changing, it becomes challenging to make accurate predictions on what will happen next. The only way to overcome this is by monitoring the web page's performance and making the necessary adjustments accordingly.
Here are some of the most prominent benefits of SEO in digital marketing,
1. Higher visibility and ranking
With SEO, it is possible to ease the process for prospective customers visiting the website through increased rankings, making it more visible. With techniques like on-page optimization that make a website more friendly for indexing, it ensures that the website has all the essential elements. It includes things like the enhanced density of meta keywords, which leverages organic traffic available on the website and boosts the total number of people visiting the website.
Utilizing techniques like keyword research and on-page optimization makes it possible to gain long-term growth for businesses.
2. Increased online traffic
One of the main goals of SEO is to increase website traffic, improve visibility, and get greater rankings. Having a prominent place on the website can help with search engine results and keep up with the competition.
3. Helps in authority building
Businesses need to gain their customers' trust and rely on Google to capitalize on the best available websites. It is necessary to appear on the first page of the SERP, as potential customers will not scroll past the first page. Websites that have higher visibility in organic searches have greater customer trustworthiness. With SEO, it is possible to increase the ranking and visibility by increasing the overall web traffic. It is possible to build greater trust and reliability by improving its reputation.
Through the power of SEO, it is possible to provide high-quality website content that enhances the overall user experience. When creating a successful content strategy, it is important to create meaningful, engaging, and cohesive content. Creating good content is the key to success for companies who want to expand their SEO efforts to reach their ideal audience. It is possible to keep a sound, consistent track of your business's content strategy and optimize it according to the latest trends. By following these practices, it is possible to expand your reach and keep you ahead of the competition.
5. Enhanced user experience
Another fantastic benefit of SEO is its role in improving the overall responsiveness of the website. It is possible to load a web page within two seconds in today's world. The greater the loading time of a particular page, the more likely it is to correspond to a higher bounce rate, thereby reducing the overall conversion rate. A fast-loading page massively reduces the overall bounce rate and encourages users to spend time on the webpage. With SEO, it is possible to provide a fantastic experience for laptop or desktop users and mobile users, improving your traffic significantly.
Ultimately, the goal of SEO is to help the page grow and fulfill all the organization's business goals. It is done through trust-building among customers and ensuring that they have a fantastic experience visiting the website. By simply improving visibility and overall ranking, it is possible to gain the users' trust and significantly drive more people to your website. SEO is one of the most important elements of digital marketing, as it can help boost conversion rates, leading to assured sales and growth of your business. It is an inseparable part of digital marketing and can significantly boost your marketing efforts.
7 Types Of SEO In Digital Marketing
Now that we have a good understanding of the significant impact of SEO on digital marketing let us take a deeper dive into understanding the seven different types of SEO.
1. White-hat SEO
White-hat SEO can be defined as the optimization techniques that follow Google's search engine guidelines. It is important to be patient with results, and it is sustainable in creating goodwill around the brand. White-hat SEO is a low-risk proposition that can guarantee high rewards if you do it right. Some of the most important examples of white-hat SEO techniques are adding valuable content after doing in-depth keyword research and earning links from high-authority websites depending on the available content on the website.
2. YouTube SEO
YouTube SEO may seem like a niche optimization technique, but it can make a massive difference in terms of how much traffic you will get on your website. Even though it may not be readily apparent, YouTube has established itself as one of the most significant search engines in the world due to its high volume of traffic and search queries. It makes the platform a gold mine with unlimited potential. To reap the maximum benefits of your YouTube channel, it is important to optimize its different aspects. You must ensure that your video contains informative content and high quality. When the video is excellent, it ensures that people will remain on the page longer, leading to greater engagement in terms of subscribers and comments.
3. App store optimization
When we think of search engines, it is important to remember that Bing and Google are not the only search engines present in the market. Apple's App Store and Google's Play Store are fantastic examples of new-age search engines that receive massive amounts of search traffic every day. It is important to ensure that these two platforms showcase and promote your app in the right way, especially to people looking for it.
Optimization for the app store is quite similar to on-page SEO. It is also equally important as there are certain factors that you can focus on to ensure that proper optimization takes place. First, you will need to ensure that your app's title and icon are descriptive of your services and attractive to people who view them. It is also important to include the right and relevant keywords that your users are searching for along with keyword-rich descriptions in your meta tags. Besides this, there is also scope in building off-page-style app store optimization by making lots of links to your app, which will lead it to rank higher in search results.
4. Local SEO
Despite several businesses going digital, a large chunk of businesses continues to have a hybrid presence. If your business exists locally, it is important to ensure that you have people coming in through the door; otherwise, you're not making as much money as you can. Certain elements come into play to ensure that you have more walk-ins to your offline store or shop. Some of these core elements are:
Google My Business page
Name
Address
Phone Number
Opening Hours
Reviews
Location on Google Maps
It is necessary that the listing is optimized with descriptive information, good photos, and genuine reviews from customers. By ensuring that the contact information is displayed correctly with the proper schema markup, you can effectively present the information to search engines.
5. On-page SEO
On-page SEO is the most popular form of SEO and consists of all things that readers will see when they visit your website. Effective on-page optimization is done by writing informative, high-quality content, and it can help you solve problems, which, by extension, will make you a better resource than others. It is important to ensure that your content adds real value to your customers and has the relevant information with the correct set of keywords. Making sure that your keywords are optimized can improve your SEO efforts tremendously.
It is important to ensure that you include ranking keywords in your URL, first paragraph, and title, along with a single sub-heading. Your keywords must cover a single specific topic, and with the Yoast WordPress plug-in, you will be able to recognize a wide variety of elements that contribute as plug-ins. Beyond keywords, other vital aspects of SEO involve having a website that is easy to navigate.
6. Off-page SEO
Off-page SEO is slightly more tricky and challenging to comprehend when it comes to optimization; the most significant aspect is link-building. Having links to your website helps bring in visitors and pumps up your Internet value by ensuring the website is authoritative. When you get links from authoritative websites, it makes a massive difference in your website's positioning and overall ranking. Remember that even one good backlink can provide tremendous amounts of value, which can add a significant boost to your overall rankings.
Social media is also an incredible contributor and significantly impacts SEO. People talking about your content on different social media platforms is a good metric. Some of the most popular social media platforms are Facebook, LinkedIn, and Twitter, which help search engines rank you much higher. It is also important to write great pieces of content that bring in a lot more traffic and help you with your SEO efforts.
7. Technical SEO
Usually considered by many as a subset of on-page SEO, technical SEO is related to many on-page factors, which can definitely influence your rankings. It is also worth mentioning that if the page speed is lower than specific standards, then it may get penalized by the Google Algorithm, which can, in turn, lead you to lose customers.
It is important to constantly optimize your images by using a secure HTTPS connection that can help keep track of information, loading times, uploading detailed sitemaps, and other technical factors that can help boost SEO.
It is necessary to optimize the HTML on each page of your website, and with schema markup, you can tell search engines exactly what is on your page. It makes it easier to figure out what your page is about.
Key Takeaways
Understanding and implementing the different types of SEO in digital marketing may seem like a challenge. But, once you do so, building your digital business can be smooth sailing. Here are the key takeaways from this blog.
SEO refers to a specific type of optimization that primarily focuses on putting keywords on a page.
Digital marketing can easily be defined as one of the most important central marketing components, which utilizes various Internet and online-based technologies.
SEO is excellent in improving digital marketing practices through increased visibility, greater engagement, and higher RoI.
The seven different types of SEO in digital marketing are white hat SEO, on-page SEO, off-page SEO, local SEO, YouTube SEO, app page optimization, and technical SEO.
Search engines play a tremendous role in ensuring greater growth, visibility, and it is possible to grow organically by using the best SEO practices.
Conclusion
In conclusion, there are seven different types of SEO in digital marketing, and it is necessary to understand them well. The knowledge will help you stand out from your competition and build your business.
FAQs
1. What is SEO?
SEO refers to a specific type of optimization that primarily focuses on driving more website traffic through search engines through various means.
2. What are the different types of SEO?
The different types of SEO are white-hat SEO, on-page SEO, off-page SEO, technical SEO, local SEO, app store optimization, and YouTube SEO.
3. Can SEO be helpful to my business?
By implementing the right set of SEO tools and practices, you can get the best results possible for your business.
4. What is an important tip to remember when optimizing your SEO?
Remember that content is king. It is important to ensure that the content you write and create is of the highest quality.
5. What is the most important thing when it comes to SEO?
Always follow a healthy balance of on-page and off-page optimization to achieve the best results possible.