Marketing
10 Creative Twitter Marketing Tips For Freelancers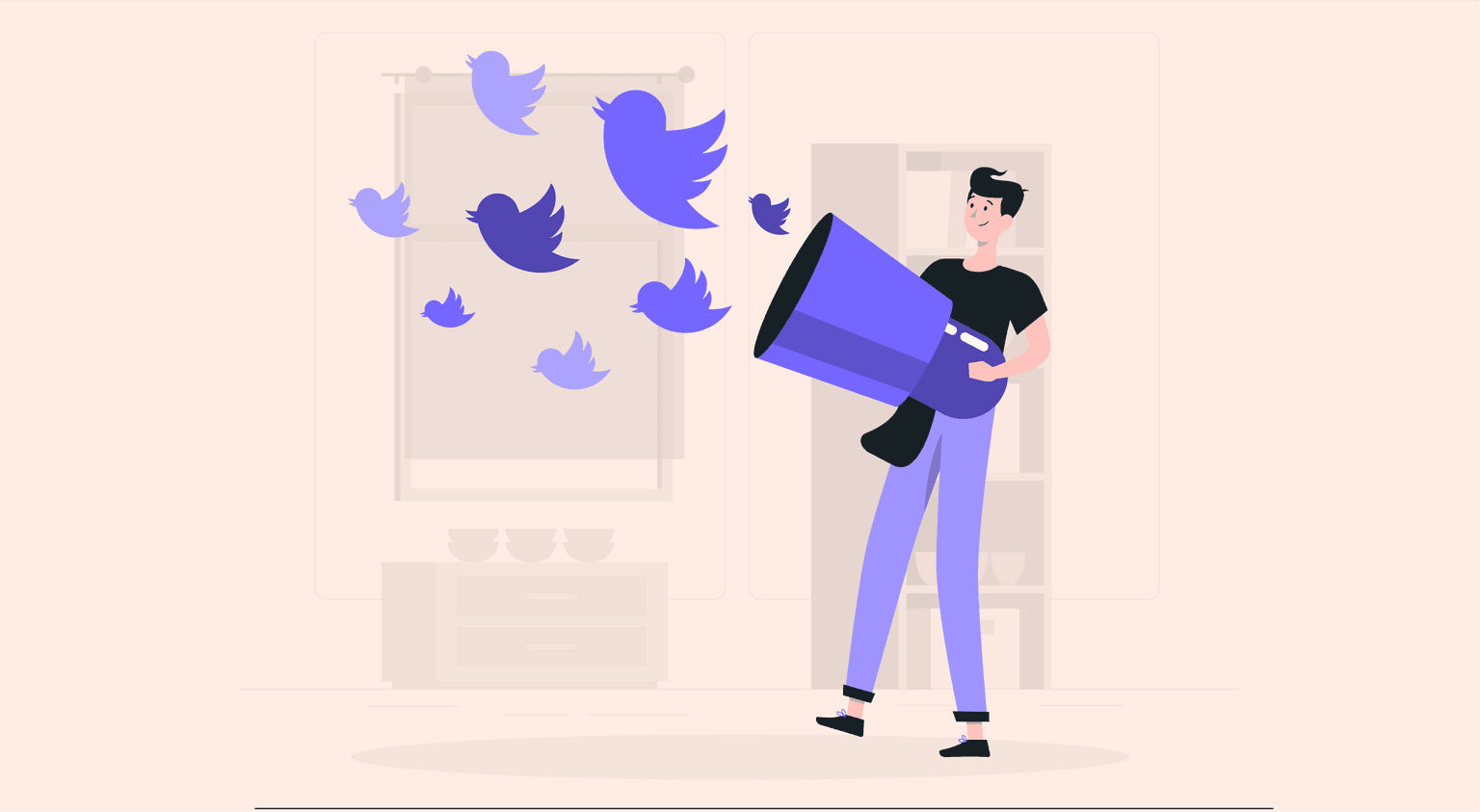 Table of Contents
10 Creative Twitter Marketing Tips For Freelancers
Key Takeaways
Conclusion
FAQs
As we all know, Twitter is a microblogging social networking site where people from all over the world can communicate in short messages thanks to the limit imposed on a single tweet. These short messages are known as tweets. Let us find out 10 smart Twitter marketing tips to increase your reach as a freelance content writer.
10 Creative Twitter Marketing Freelancers Should Follow
1. Show up
Imagine a milk packet with no branding, no information about the contents, and no nutritional information. Will you still buy it? Well, probably not. The same goes for your Twitter account. You are the brand owner of your account, so show up on the profile, add a meaningful bio that lets people know more relevant information about you.
Create your Twitter profile using a smart, catchy, and easily understandable Twitter handle. You should let people know about the area of your expertise, the services that you offer, links to your professional work, etc. Your profile and the bio you mention should be the USP of your account. As they say, the first impression is the last, so make it impactful!
2. Engage
The more you are active, the more you have the chance of getting noticed. You should be dropping relevant tweets now and then. These can be related to your freelancing activities, such as the gigs you are occupied with, any recent assignments you have published, experiences with a client, and any new skills you have recently acquired.
You can also drop tweets related to your personal life in between, such as your weekend plans, any hobby you wish to pursue, etc., so that the audience feels connected.
3. Less is more
Well, the character limit in tweeting is a boon in disguise. You can build up suspense through a series of tweets so that your audience stays connected. With the limited time in hand and ever-changing Twitter dynamics, people are getting interested in short stories more than ever. Keep your Tweets short, crisp, and interesting.
4. Tweet about trending topics
To stay relevant and prevent your profile from getting unnoticed, tweet about trending topics. These could be anything ranging from political battles to cinematic reviews.
This will help keep your followers engaged and start a two-way dialogue.
5. Poll of the day
An exciting and convenient way to interact with your followers is by conducting a poll on trending topics that draw your interests or are related to your content writing.
6. Hashtags and retweets
One of the smartest ways to get noticed and appear in search results is using #Hashtags! You can use some quirky and familiar hashtags in your bio and use the relevant ones while tweeting. This increases the visibility of your tweets and hence the reach of your account.
Retweeting like-minded tweets, tweets that resonate with your profession or personality also end up increasing your reach to visitors that might end up becoming your followers.
7. Participate in discussions
You should be expressive enough to participate in group discussions, comment threads, or even host group chats so that people become aware of your thought process and notice your profile so that you can pitch in before prospective clients. Live Q&As about any topic can bring in a lot of followers through meaningful discussions. Interact with your followers very frequently so that you know what they are liking or disliking about your profile.
8. Follow Twitter accounts that post content writing jobs
Help yourself by following Twitter accounts that post freelance content writing opportunities frequently so that you can apply to them. These accounts also attract prospective clients and followers alike, so make sure you register your presence in these posts.
9. Find like-minded people
A community grows with the help and support of like-minded people. Reach out to people in a similar field and add them to your network of followers. You can post engaging and helpful content that helps and supports budding freelance content creators so that your followers can look up to your account for great content pieces and great tips to navigate a career in freelance content writing. On the other hand, follow and add established people in the field to your network and mark your presence.
10. Professionally slide into DMs
There has been an unprecedented growth in freelancing through social media. Clients have been registering their presence on such platforms and continuously posting their requirements. You should brace up and be confident to directly message such clients with adequate links to your professional work so that you get noticed. This one-to-one messaging brings in an element of personal touch and makes the client aware that you are attentive to their needs.
Key Takeaways
Visibility is the key. Make a pleasant profile that enlists your professional work and interests. Be to the point but sufficient.
Stay active in the circle by participating in trending tweets, news, and discussions. Interact with your fans and followers more often.
Smart use of hashtags in your bio and your tweets can increase your reach manifolds.
Follow people with similar interests who can help you level up your skills and career. Keep posting suggestions and tips for upcoming creators.
Do not hesitate to personally reach out to people with a brief of what you do and your interests.
Conclusion
These extremely helpful Twitter marketing tips will guide you in achieving good follower strength and increasing your visibility step by step.
FAQs
1. How do I promote my content on Twitter?
Try using relevant hashtags in your tweets such as #ThoughtOfTheDay, #ContentChronicles, #CreatorsLife #WritersForWriters, #WriteWing etc. Wisely, limit hashtags to a maximum of two to three per Tweet.

2. How to use Twitter for poetry?
Follow poetry groups, pages, and accounts and engage in live chats and discussions. You can create weekly poetry events and engage others to participate. Giveaway competition is another trending methodology adopted to increase followers' participation.

3. How to get more followers?
Consistency and quality are the key. Be consistent enough to post frequently but post only quality content so that the audience remains connected but does not feel associated with trash, irrelevant and repetitive content. Do not fall prey to the business of buying followers. Invest in slow but organic growth on the followers count front.

4. How to write tweets that get more attention?
Look out for trending topics that receive mass attention. Be witty and quirky with your tweets. Be original and bring in the fun element in your tweets.
5. Do freelance content writers need to be on Twitter?
A lot of hiring is currently happening via social media networking sites such as Instagram and Twitter. Moreover, if you are on Twitter, you can showcase your work with a single click to numerous people. So, if you are still wondering why content writers need to be on Twitter, your search should end here.