Translation
8 Types of Courses That Can Help Translators Upskill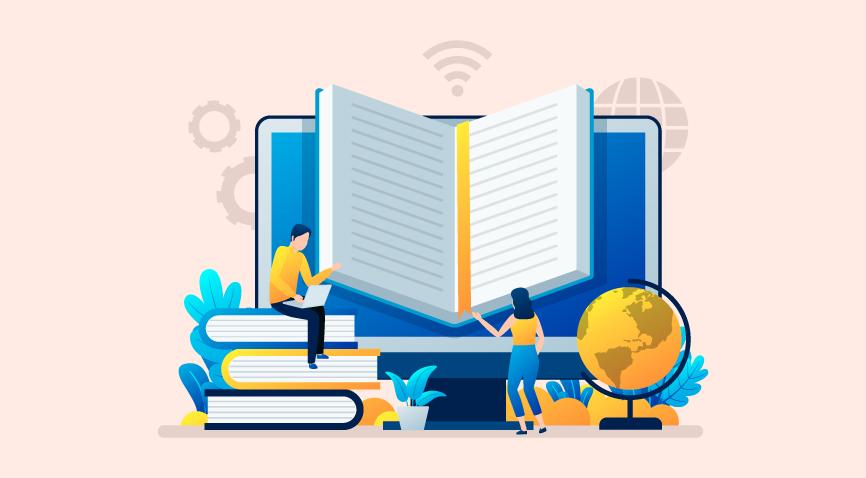 Table of contents
Introduction
Eight types of translators courses to upskill

Upgrading writing skills
Improvers courses
advanced language courses
Degree courses for translation
Online certification courses
Basic computer courses
Communication improvement courses
Proofreading and editing courses

Conclusion
Frequently Asked Questions
Are you a translator looking to upgrade your skills? Then, this article will offer you plenty to think about. Choosing appropriate types of courses for translators is a daunting task. It will depend on a wide range of factors, including available time, your location, or the type of certification you are seeking.
Upgrading your skills can be immensely motivating. It can also increase the potential for you to earn more. We will list a few courses that can help you bolster your career in the language service industry:
Eight Types of Courses for Translators to Upskill
1. Upgrading writing skills
A good translator can not only speak fluently but also can write with flair. Therefore, working on your writing skills will give you an edge over others in the language service industry. You must also be adept at writing across various text styles like legal, promotional, technical, etc.
Taking up translators' upskill courses to improve your writing ability will help you gain expertise in this field.
2. Improver's courses
Do you already have some experience as a translator? Then the improver's course is the right choice for you. Such courses help you develop your skill and technique further. They are also comprehensive yet flexible and can help you to improve your translational skills and gain professional accuracy.
3. Advanced language courses
To be a good translator, you must deliver accurate translations. However, there is a risk of misinterpretation if you do not understand the text altogether. Hence, the delivered translation will also be incorrect. So a translator must understand a text properly. That level of understanding needs advanced language translation training. These courses can help you gain a near-native level of accuracy in the language of your choice.
4. Degree courses for translation
Frequently improving your translational skills is highly important if you want to set up a career in translation services. Several universities around the globe offer translators upskill courses. These courses are provided in either of the two ways:
● Standalone qualification programs
● A language-related syllabus
Various degree courses offer classes that you can take after your working schedule is over. Please, however, make sure to look into the local options for such degree courses available to you.
5. Online certification courses
Building a career in translation doesn't always require translator certification programs. Sure, you can work as a translator without a certification. However, certain types of translation jobs will require you to get certified. For example, legal translation and medical translation jobs.
Therefore, you can choose from two kinds of certification programs.
● Generalized certification: The generalized certification course is apt if you look for long translators courses covering the basics and language-related tech.
● Specialized certification: These are short courses focusing on a specific domain like medical or legal translation. Moreover, you need to have specialized knowledge to take this certification.
6. Basic computer courses
Basic computer skill is essential if you're setting up a career in translation. It is one of the basic courses for translators. A few of your clients might ask you to work on the computer online. The fundamental knowledge of Microsoft Word, Excel, Powerpoint, and CAT skills will help you complete your work efficiently. In addition, these courses are designed to sharpen your efficiency in tackling translation projects.
7. Communication improvement courses
Communication is the vital detail that affects the efficiency of your work, either positively or negatively. If you're an independent translator, you will know the importance of good communication skills.
Handling your clients requires a certain amount of communication skills. For example, gathering crucial work-related information, negotiating deadlines, or resolving issues need connecting with the clients.
Therefore, taking communication improvement courses to brush up on your soft skills is vital for success.
8. Proofreading and editing courses
These courses are the right choice for translators who wish to focus on editing, proofreading, or revision. Proofreading is essential to finalize the translated contents for publishing. Therefore, the proofreader must have in-depth knowledge of the target language.
Conclusion
The translation is a career similar to any other. Therefore, keeping up with it will require frequent skills upgradation. Hence, if you are a translator or considering a career in this field, make sure to upskill yourself periodically. This article unpacks some of the translator's courses you can take to improve your translation skill.
Good translators can also speak and write fluently in their chosen language expertise. Several options are available for them to practice their expertise digitally including website content writing in different languages.
FAQs
1. What are the qualities every translator should have?
Every translator should have qualities like: 
● Attention to details: This quality is required to deliver completely accurate and well-written translations
● Rich vocabulary: To produce high-quality translations, a translator should have a good lexicon
● Translation skills: A translator needs to have specific linguistic knowledge. They must understand the text fully to produce accurate translations.
● Time management skills: A successful translator has good time management skills.
● Integrity: A good translator goes by the rules. They can maintain confidentiality and respect the client-supplier relationship.
2. State the skills needed by legal translators?
Legal translators convert legal documents from one language to another, keeping the original meaning correct. The skills required to be a legal translator includes:
● Technical qualification
● Knowledge of legal procedures of the respective country
● Proper linguistic knowledge
● Professionalism
● Integrity
3. Why do translators need to upskill themselves?
Translation is a profession, just like any other. To keep up with its dynamics, you must upgrade yourself periodically. Here are some reasons why translators need upskilling:

● Stand out from the crowd: A globally- recognized course certificate can give you an advantage over other candidates looking for jobs in the language service industry.
● Become a professional: Numerous translators courses can upgrade your knowledge and help you become a professional translator.
● Enhance performance: Certification training and courses in your domain can enhance your efficiency as a translator.
● Improve productivity: Achieving specialized course certification and applying the knowledge and skill in your field of work will boost your productivity.