Marketing
Top 10 Cadbury India Marketing Campaigns Over the Years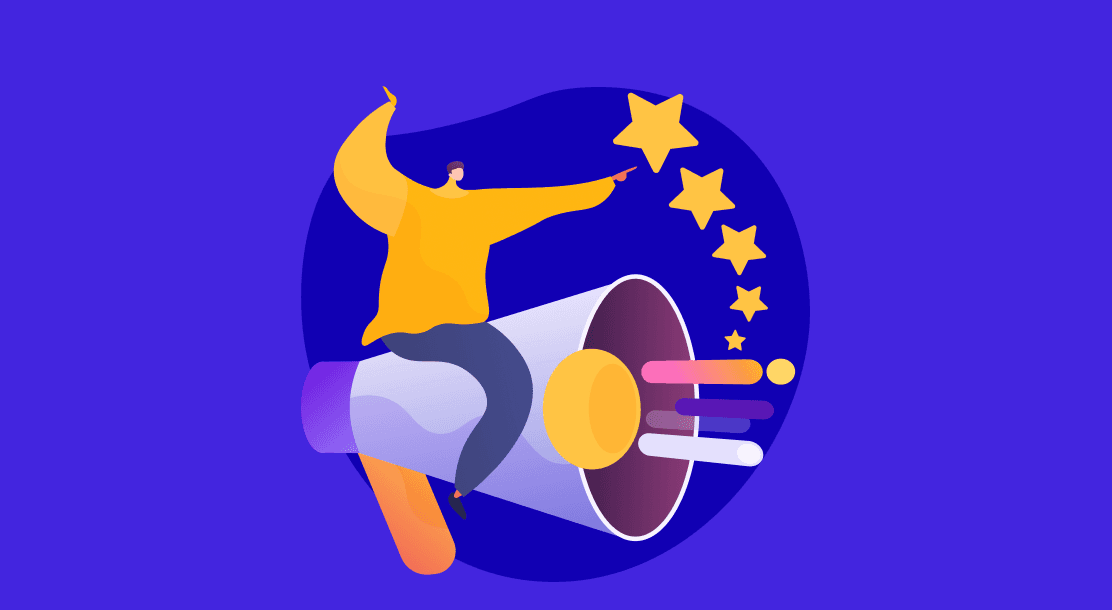 Cadbury India has always been in the limelight for launching innovative and heart-warming marketing campaigns. Here are 10 memorable ones over the years.
The word "Cadbury" has become synonymous with chocolate in India. It is the first thing that comes to mind when someone says chocolate.
The exceptional chocolate brand has not only wooed the audiences with its taste but also with its wondrous ad campaigns. For years, the video campaigns done by Cadbury have resonated deeply with the viewers.
Cadbury has done everything from heart-warming jingles like "Kuch Meetha Ho Jaaye" to launching an initiative called "The Wrapper That Gives" in association with Reliance Jio. Today, we will look at some of the exceptional marketing campaigns of Cadbury India.
About Cadbury
John Cadbury established Cadbury in 1824 in Birmingham, England. Later in 2010, the company was acquired by Kraft Foods and is currently helmed by Mondelez International.
Cadbury came to India in 1948 with its headquarters in Mumbai, Maharashtra. Cadbury India started by importing Cadbury chocolate into the country. Its primary product line was chocolates which accounted for 70% of its sales in the country. Cadbury Dairy Milk alone accounted for 30% of the total Indian chocolate industry.
Cadbury has several product lines in India, including chocolate confectionery, cookies, candies, and drinks. Some of the most iconic Cadbury products include Dairy Milk, Bournvita, Tang, Oreo, etc.
Evolution of Cadbury India's Marketing Strategy
Cadbury has been around for a long time. As one of the best confectionery companies globally, it has devised new-fangled ways to market its products. However, this was not always the case. When Cadbury was first launched in India in 1948, it was not as famous as it is today.
The company's popularity rose in 1994 when it launched its marketing campaign "Asli Swad Zindagi Ka" (the real taste/essence of life). The ad campaign promoted the Cadbury chocolate to the adult population; as earlier, the promotion was limited and aimed only at kids. This campaign marked a turning point in the company's business in India. It was a pioneering campaign that focused on the concept that everyone is young at heart, and it's time to let that part of oneself shine.
After that, Cadbury became famous for its heart-warming and unique advertisements that kept on evolving through the years. Soon, Cadbury chocolate became closely associated with the word "Meetha" (sweet), which was a well-thought-out strategy to counter traditional sweets in India.
2003 Cadbury Controversy
In 2003, Cadbury's reputation was jeopardized because of the Dairy Milk worm scandal. Consequently, the sales took a dip by 30%. For several months, the company did not even launch any marketing campaign. However, they came up with an advertising plan that talked about their new purity seal packaging when they did. Owing to its creative marketing tactics, the company rose from the controversy and got back on its feet in no time.
In 2004, Cadbury improved its branding and signed Mr. Amitabh Bachchan as its first celebrity ambassador. He not only assured people of Cadbury's purity but once again helped the company to boost consumerism and establish itself as a trusted brand.
Over the years, Cadbury has consistently adjusted to India's changing sentiments and culture. This has helped it to become a leading household name. The company also creatively launched Cadbury Celebrations for every festival and occasion, thus becoming a leader in the industry.
10 Memorable Cadbury India Ads and Why They Were Effective
Cadbury India is one company that has launched many unique and successful marketing campaigns that have left a lasting impact on its sales and branding.
To better understand Cadbury's India marketing strategy, let us look at some of the most iconic campaigns launched by the brand over time.
1.
Cadbury Dairy Milk: Kuchh Khas He Zindagi Mein
This was one of the oldest advertisements launched by Cadbury back in the 90s. The ad showcased a cricket match where a player hits the ball out of the park, and a young woman eating Cadbury chocolate runs to the field and dances with joy.
The ad came out as a breath of fresh air and aptly captured the unrestrained love and joy of the woman dancing, oblivious to thousands of people watching her, while she enjoyed her chocolate bar. The ad shattered the stereotype and brought in a new definition for the love of chocolate.
This ad campaign was such a huge hit that Cadbury recently recreated it. In the new ad, a female cricketer hits a six, and a male spectator comes running to the field while dancing in joy. And the iconic slogan "Kuchh Khas He Zindagi Mein" plays in the background.
2.
Cadbury Dairy Milk: Pappu Pass Ho Gaya
Another famous ad campaign launched by Cadbury was "Pappu Pass Ho Gaya" in the mid-2000s. The campaign aimed to target the lower SECs in the smallest of the towns in the country and trigger desired consumer behavior. It focused on increasing chocolate consumption amongst the youngsters.
The catchphrase "Pappu Pass Ho Gaya" was very similar to saying "Lottery Lag Gayi," which created tons of happiness. The commercial was a big change from the earlier refined Dairy Milk ads. Amitabh Bachchan was a part of the ad campaign and further charmed the audiences with his appeal and charisma.
URL: https://youtu.be/DK3FCkf8xZA[2]
3. Cadbury Milk Shots: Mann Mein Laddoo Phoota
This campaign was launched for Cadbury's milk shots. This was another iconic and memorable ad campaign that resonated with the audience.
It was wildly successful as it compared the chocolate shots to a traditional laddoo, giving people something to hang on to. Ogilvy further created another series of memorable ads, followed by "Beta, Mann Mein Doosraa Laddoo Phoota?"
4. Cadbury Dairy Milk Silk: Kiss Me
Advertising jingles are great tactics to establish your brand entertainingly and memorably. And Cadbury has fully exploited this tactic with its "Kiss Me" jingle.
This ad with the jingle was launched for Cadbury Dairy Milk Silk chocolate. And ever since, it has been used in various ads. One of the first "Kiss Me" ads showcased two young puppeteers longing so much for the Dairy Milk Silk that they began indulging while amid a performance. The ad highlighted the irresistibility of Silk chocolate and made it an in-demand product.
5. Cadbury Dairy Milk: Meethe Me Kuchh Meetha Ho Jaye
Everyone remembers the sweet and innocent girl in the ad who was hesitant to share her Cadbury chocolate with her family members at the dinner table.
This was a sweet and undeniably cute ad that resonated with all the Indian families. And this is because it addressed every family's primary concern – Meethe me kya hai?
6. Cadbury Dairy Milk: Shubh Aarambh
This heart-warming Cadbury ad reinforced faith in Indian customs, especially where people believe in eating something sweet before starting something new. Through the ad, Cadbury positioned itself as a "sweet" token that can be consumed as good luck before starting a new venture or "shubh aarambh."
7. Cadbury Celebration: Iss Diwali Aap Kisko Khush Karenge?
This ad was one of Cadbury's first and highly successful attempts to tap into festivals such as Diwali and Raksha Bandhan with Cadbury gifts. The company launched a series of ads that rejoiced the core of the Diwali festival and spread joy with a pack of Cadbury Celebration.
One of the best ads from this campaign was when a grown-up man apologizes to his neighbor for constantly troubling him when he was a little kid. He gifts a box of Cadbury chocolates to bring him the ultimate joy.
8. Cadbury Dairy Milk: Dil Jo Keh Rahaa Hai Suno
This Cadbury Dairy Milk ad was a treat for all music lovers. Renowned singer Amit Trivedi sang the commercial's song and featured actress Nimrat Kaur. The song had a beautiful meaning that resonated with the audience.
The ad was an instant hit not only because of the stars in the commercial but because it celebrated the small and significant moments in life, such as a snow fight.
9. Cadbury Dairy Milk Silk: How Far Will You Go For Love?
This was another one of Cadbury's iconic ads primarily targeted at millennials. It was launched for Valentine's Day, an outstanding move that helped rope in many sales.
The message in the campaign was simple–This Valentine's Day, how far will you go for your love? It featured the hashtag #PopYourHeartOut. It was a great campaign that romanticized the idea of enjoying Dairy Milk Silk on Valentine's Day. It also featured the famous youth icon, Kartik Aryan.
10. Cadbury Oreo: Stay Home and Stay Safe
Last but not least, this ad came out as a new and refreshing concept when the world was battling with Covid-19 pandemic. Cadbury's Oreo biscuit ad targeted young children and encouraged a sense of playfulness in them amidst these uncertain times. It used the slogan "Make Way for Play.' The ad was brilliantly conceptualized and perfectly used an ongoing situation: staying at home.
Key Takeaways
● Cadbury India is one confectionery company that creates a lot of news for its unique and successful marketing ad campaigns.
● Over the years, the company has launched many ads that have promoted the brilliant taste of the Cadbury products and given fantastic brand equity to the company.
● Cadbury addresses the requirements of every consumer, from childhood to adulthood, from impulse purchases to family treats.
● The company designs products that are made to coincide with occasions and festivals such as Christmas, Raksha Bandhan, Valentine's Day, Diwali, Mother's Day, etc.
● This strategy encourages a link between Cadbury chocolate and these events, ensuring a Cadbury product available for each occasion.
Conclusion
Cadbury is a brilliant brand that seldom fails to develop unique advertising concepts and ideas. The company goes the extra mile to charm the audience and boost consumer engagement. The brand has slowly and steadily evolved its marketing efforts to meet the changing consumer requirements.
The company has really experimented and recorded success in great numbers when it comes to Cadbury's India marketing strategy, and the memorable ads from over the years we've listed above are testament to their success.
FAQs
1. Who does the advertising for Cadbury?
Ogilvy Melbourne is responsible for launching most Cadbury Dairy Milk's advertisement campaigns.
2. Who is the target audience of Cadbury?
Cadbury India deals in a wide range of products. From Cadbury Dairy Milk to Cadbury Hot Chocolate, different products are enjoyed by every stratum of society.
For instance, Cadbury Bournvita is popular among kids and millennials, while high-salary individuals love Cadbury Temptations and Bournville. Similarly, the main target market for Cadbury Dairy Milk Silk is millennials
3. Who are Cadbury's biggest competitors?
Cadbury is a leading confectionery brand in the world. Its biggest competitors are Mars, Nestle, and Hershey's.
4. What are the different marketing strategies of Cadbury?
The marketing strategy of Cadbury covers 4Ps: Product, Place, Price, and Promotion. Marketing strategies such as product innovation, promotion planning, pricing approach, etc., are the strategies based on Cadbury's marketing mix that help the company succeed.

5. How does Cadbury market itself?
Cadbury uses many different channels to promote itself. This includes online, television, posters, newspaper, and radio. Ever since its establishment, the company has made great efforts to make its products reach the people in urban and rural areas.
Cadbury uses many different channels to promote itself. This includes online, television, posters, newspaper, and radio. Ever since its establishment, the company has made great efforts to make its products reach the people in urban and rural areas.