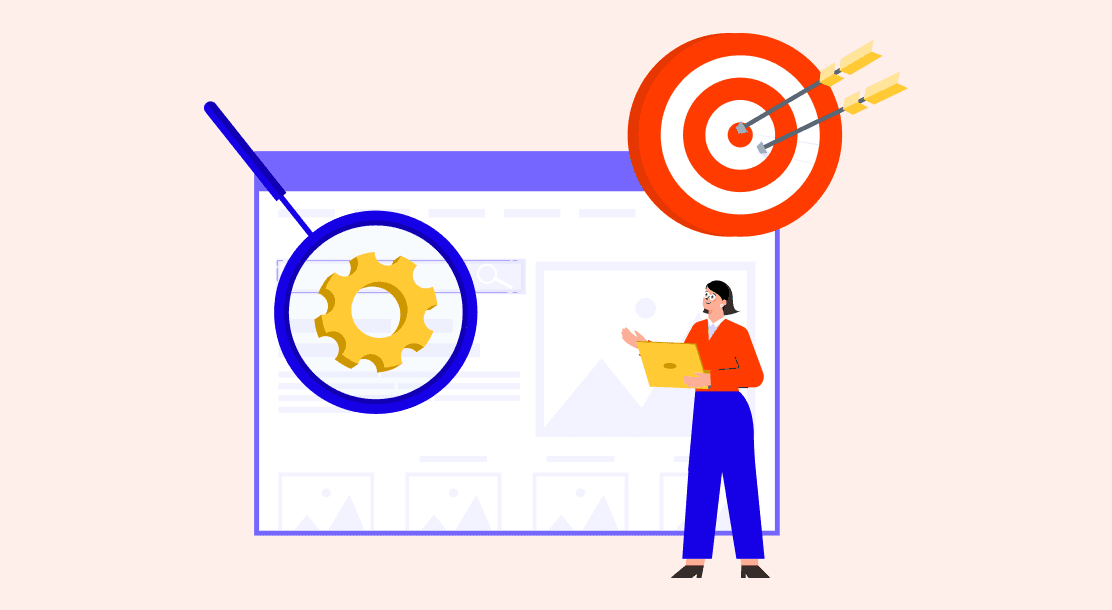 This article examines the top ten AI assistants with their pros and cons so you can choose the right AI assistant.
The world is saying 'Aye' to AI. With good reason — AI assistants can easily supercharge your business, especially in terms of content. Although AI can't imagine and demonstrate creativity like David Ogilvy, it has advantages that have led to it being used by Ogilvy, the firm (more on that below).
These advantages include creating grammatically correct content quickly and at scale. There are many AI assistants to choose from.
AI is cutting-edge technology that is evolving rapidly. Here's the list of the top ten AI writing assistants below based on their popularity, efficacy, price, and extras like AI-generated images that they may offer.
1. Peppertype.ai
If you are looking for a simple AI assistant that creates content quickly, Peppertype.ai might be the tool for your needs. You can create content from advertisements to blog posts, landing pages, and more with Peppertype.ai.
Peppertype.ai comes from the same folks who created Pepper Content – the leading content creation company that uses human genius to create stellar content online. You can try Peppertype.ai for free, and if it works for you, you can choose the comprehensive premium plan (which combines talented creators and AI) beginning at $399 or contact Peppertype.ai for information on the enterprise plan.
Pros:
A fusion of quality human and AI writing
Generates quality copy at scale in seconds
A clean and intuitive dashboard with integrated analytics
Ideates, creates, distributes, and measures content
Integrated with Pepper Docs
SEO-friendly content created by default
Audits content with word count, readability, and plagiarism checker
Con:
It is comparatively high-priced
2. ChatGPT
ChatGPT is the most popular AI software and one of the best AI assistants for writing. It helps write emails, fix grammar, rephrase, and summarize the text. ChatGPT has both a free and paid version. ChatGPT is an AI language model that does not display images.
Pros:
Cost-effective
Scalable and efficient
Consistent
Generates Quick responses
Cons:
Isn't completely error-free
Cannot handle complex inputs
3. Quillbot
Quillbot is a superb AI assistant for small firms and individuals. It aims to improve your writing through excellent paraphrasing. For example, we paraphrased the simple sentence, "My name is John." The output provided by Quillbot was "I'm called John."
Quillbot scores high due to its ease of use, affordable price, customer service, and value for money. At the time of writing, you could subscribe to Quillbot's annual premium plan at just $4.17/month.
Quillbot's tools for AI writing include the paraphraser, grammar checker, plagiarism checker, co-writer, summarizer, and translator. It comes with extensions for both Chrome and Word.
Pros:
Excellent paraphrasing tool
Inexpensive
Easy to use
Cons:
The translator is inaccurate
The plagiarism checker allows you to scan only up to 20 pages/month in the premium version
4. Jasper
Jasper has distinguished clients such as HubSpot, Harper Collins, and DigitalMarketer. One reason is that this AI assistant generates original and creative content. You can use it to write content like blogs, social media posts, ads, and more.
You can use Jasper's AI writing assistant to create content faster and at scale. Jasper is good for long-form content and great for team collaboration. You can easily create SEO-optimized content and translate it into 25 languages. Experience Jasper with the free trial and see if it is the best AI writing service for you. Jasper has packages for creators, teams, and businesses beginning at $39/mo. Jasper Art is one of the quality AI image generators online.
Pros:
Ease of use and implementation
Speeds up content creation while maintaining quality
Customizable writing templates
Good customer support
Integrated with Surfer SEO
Cons:
5. Copy.ai
Copy.ai is another AI writing assistant that helps create engaging content at a faster pace. Whether it's emails, digital ads, social media content, or blogs, Copy.ai can have it ready within seconds. Firms like Nestle and Ogilvy prefer Copy.ai. It has over eight million users.
Copy.ai's free plan can create up to 2000 words per month. The Pro plan costs $36/ month, and the Enterprise plan is for large users. Copy AI can write in 25+ languages.
Pros:
Generates many types of content
Relatively inexpensive
Can create content quickly and at scale
Cons:
The free plan has limited options
6. Copymatic
Copymatic is an AI assistant that can generate blogs, website content, social media content, and marketing copy. You can also use it for AI-generated images. The image generator is included in the Copymatic plan at no extra cost.
Copymatic comes with three plans Pro, Team, and Enterprise starting at $19 per month. Copymatic also comes with a WordPress plugin. It can be used in 25+ languages.

Pros:
Economical
User-friendly
Great customer service
Cons:
Only 1000 words in the free trial
7. Rytr
Rytr can create product descriptions, story plots, and social media posts. Rytr has around five million users and a high rating on third-party review sites.
Rytr is appreciated by academics and firms like Adidas, Dell, and Payoneer, to name a few. Rytr offers content in 30+ languages and has three affordable plans – free, saver, and unlimited. The Saver plan costs $9/month, and the Unlimited plan is just $29/month.

Pros:
Great for short-form content
Easy to use
Affordable
Good customer support
Good for workflow management
Cons:
Generates repetitive content
Few templates
Less useful for long-form content
8. Simplified
Simplified is an AI assistant with a free plan for personal use. It generates 50+ types of copy instantly. You can choose between 10+ tones to generate copy specific to your needs. Simplified creates long-form copy easily and organizes your teamwork.
Simplified has over one million users and has an online AI image generator. It also has an iOS and Android app, a WordPress plugin, a Chrome extension, and a Shopify app. Paid plans begin at $24/month.
Pros:
Inbuilt AI image generator
Good for long-form content
Great for rewriting
Free plan
Cons:
Only 2000 words per month in the free plan
9. Frase
Frase is one of the AI assistants that focuses on SEO. If you are looking for an AI-assisted writing assistant that creates content to rank on Google, Frase is the tool. It is meant for those looking to sell online.
Frase has three pricing plans – Solo, Basic, and Team, that range from $14.99/month to $114.99/month. Each includes all you need to create search-engine-worthy content.
Pros:
Ease of use
Generates SEO content
Cons:
Could write introductions and conclusions that aren't up to the mark
10. Copysmith
Copysmith can be used for writing Google Ads, headlines, taglines, and content ideas, among other content. It comes in three packages starting from $19/month and is trusted by firms like Google and Uber. You can try it for free without a credit card.
Pros:
Affordable
Good quality content
Multiple templates
Easy to use
Cons:
Inefficient for long-form posts
Key Takeaways
AI assistants cannot entirely replace humans
Different AI assistants work better for different writing purposes
Some AI assistants offer more value for money than others
AI-assisted writing has valuable benefits like time-saving and collaboration
Trying out AI assistants via a free plan is the best way to decide whether to invest in paid versions
AI assistants are here to stay. But they might never replace human writing. There is no telling how leaps in technology can change the AI writing landscape, but there will be changes as the technologies evolve.
Meanwhile, use this list of top AI writing assistants to guide your choice of AI help. Check with the team at Peppertype.ai! We are happy to assist you with every query and hope to help you with AI-assisted writing.
FAQs
1. Is AI going to change digital marketing and content creation?
Yes. Human genius will still play a part in marketing success, but AI could make it both easy and more complex.
2. I am a solopreneur. How do I choose the right AI assistant for me?
Choose the best AI assistant based on its pricing, ease of use, learning curve, and deliverables.
3. I tried ChatGPT, and it turned up a grammatical error – What does this mean?
AI assistants are still far from perfect. You need to proofread and check the output of your AI software before publishing.