Translation
The Best Facebook Translation Groups and Why You Should Join Them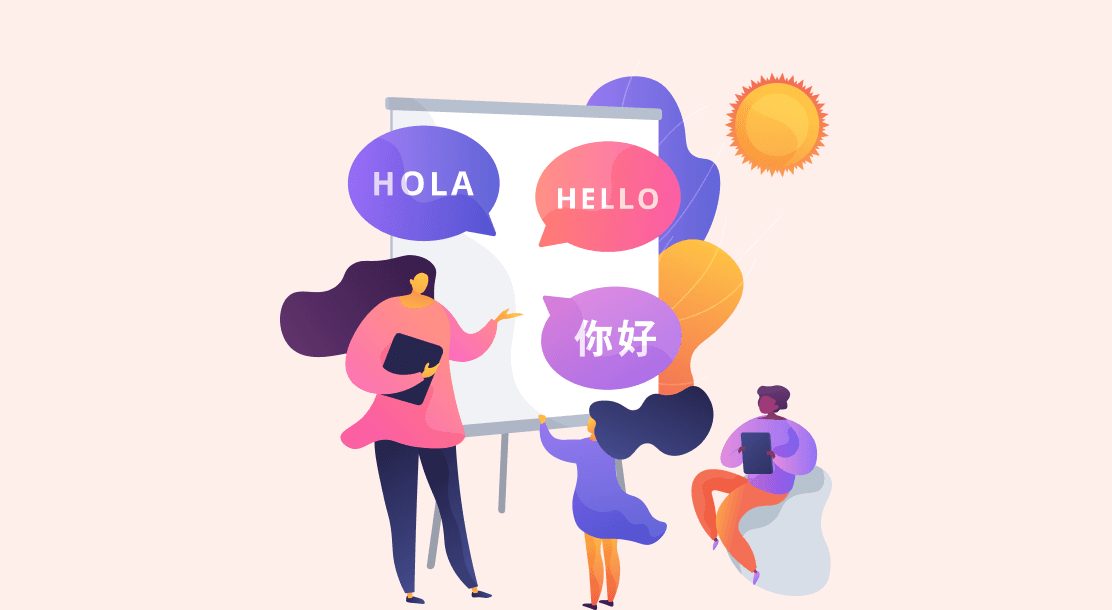 Facebook translation groups are a huge affair and a great community-building exercise. This blog lists them down and gives you an idea of what to expect.
Facebook is the world's leading social media platform, per Oberlo, reaching 59% of social media users. Facebook offers many communication opportunities for business and personal needs to family and friends. Its popularity makes it a valuable platform for public and private businesses, groups, organizations, and individuals.
Creating Facebook groups for businesses helps build a community with a cause, idea, or product. Businesses have realized that leveraging large groups on Facebook provides you with success and growth. Facebook helps people find relevant products, locate specialized goods businesses or read product reviews.
Thus, if you are a translator looking for Facebook translation groups, you will find several available for interpreters and translators.
The 5 Best Facebook Translation Groups
It is easy to connect with peers and clients using Facebook. And with the plethora of Facebook community groups out there, you can easily become part of one as a translator.
The following is a list of the best Facebook translation groups.
●
Interpreters and Translators (ProZ.com)
ProZ is a popular and leading website among translators and interpreters. Its corresponding Facebook community group currently has thousands of members. The Facebook translation community gives opportunities to translators to grow their business. You can easily find jobs, post jobs, and share your thoughts and experiences here. Other community members are also available for any assistance.
●
Translation Tools
If you are unfamiliar with translation technologies and software, this Facebook translation group is definitely for you. You can ask for tips or support using all kinds of translation technologies and software. If you excel in translation software, you can join and share some valuable tips with the new translators.
●
Things Translators Never Say
The group was founded in August 2013 and is popular worldwide. It allows freelance translators to share their work stories and experiences. The group is famous because you can post any story about your work on this page without judgment. Be it an annoying translation client or a funny meme. If you want to vent about your work, this Facebook translation group is for you!
●
Translation Jobs and Translators
The group has approximately 70,000 members, with an average of 70 posts a day. You can find numerous job opportunities and rarest language pairs like English to Hmong here. The best thing about this Facebook translate group is that you can find guaranteed work opportunities.
●
Translators with CATs
This group is a home for translators who love cats. So, if you are a translator who has a pet cat or loves cats, this facebook translation group is the perfect place to find link-minded translators and network and bond with them!
Tips for Fledgling Freelance Translators
If you are just starting out as a freelance translator, you know that there is tough competition.
Here are a few tips that could help beginner freelance translators:
1.
Diversify
If you are new to the translation business, it is very important to have a strong client base, and the best way to start is to do that locally. However, you must market your skills to the outside world and use the internet properly. You can create a website focused on your services and share links in the Facebook translate groups. This way you would attract more customers.
●
Figure out your niche
A great way to establish yourself as a translator is to figure out the niche market in which you have expertise. For instance, start working in the language you have expertise in. Just ensure that you don't lose the meaning of your text in between the translation.
●
Establish workflow early
Establishing early workflow in your freelancing career will keep your business in order from day one. For instance, consider your finances and understand that it will take time to build a brand. Staying organized and informed will save you time and headaches.
●
Exceed expectations
You should always promote yourself by giving clear expectations for your services, charges, and extra work you could provide for client satisfaction. You should always stay ahead of client expectations. For instance, with sharing quality work, you could always share your work before the deadline. Or you could point out typos and grammatical errors from the source document.
●
Market yourself
Companies won't know you exist when your name is not there. Marketing takes a while and is a bit tedious, but it is necessary. You could market yourself on social media by being active on Facebook community groups or by spending time identifying your clients. You should have a strong online presence as a freelance translator.
A Quick Summary
With the popularity of social media groups, mainly Facebook, working groups aim to connect people worldwide. Facebook translation groups are an excellent way for you to network and bond with like-minded people from your community. They are also a great way to find job opportunities.
FAQs
1. How to promote yourself as a translator?
● Join relevant forums.
● Become a part of freelance translation groups and create posts with your portfolio.
● Use Facebook language translation communities to network.
● Share your business cards with local customers when needed.
2. Where can one find translation clients?
Every person looking for work has a different method for finding suitable translation clients. However, some of the commonly used ways include:
● Social media marketing
● Content marketing
● Professional association directories
● Offline networking
3. How to become a successful translator?

You could consider becoming a translator if you have a hold over any other language besides English. The few tricks that could make you a successful translator include:
● Read in your native and second language.
● Build rich translation memory
● Compare the other translations
● Listen to your clients
● Stay updated about the latest technology
4. What good qualities should a translator have?
Generally, a translator requires fast and reliable services to ensure high-quality output in various languages. However, a translator should be clear, authentic, consistent, have an appropriate tone and style, and know the contemporary language.
5. What is the difference between a translator and an interpreter?
Often the terms translator and interpreter are considered interchangeable. However, the biggest difference between them is — the interpreter translates spoken language orally, while the translator translates the written word.