Content
The 3 Most Important Content Marketing Channels For Your Business Growth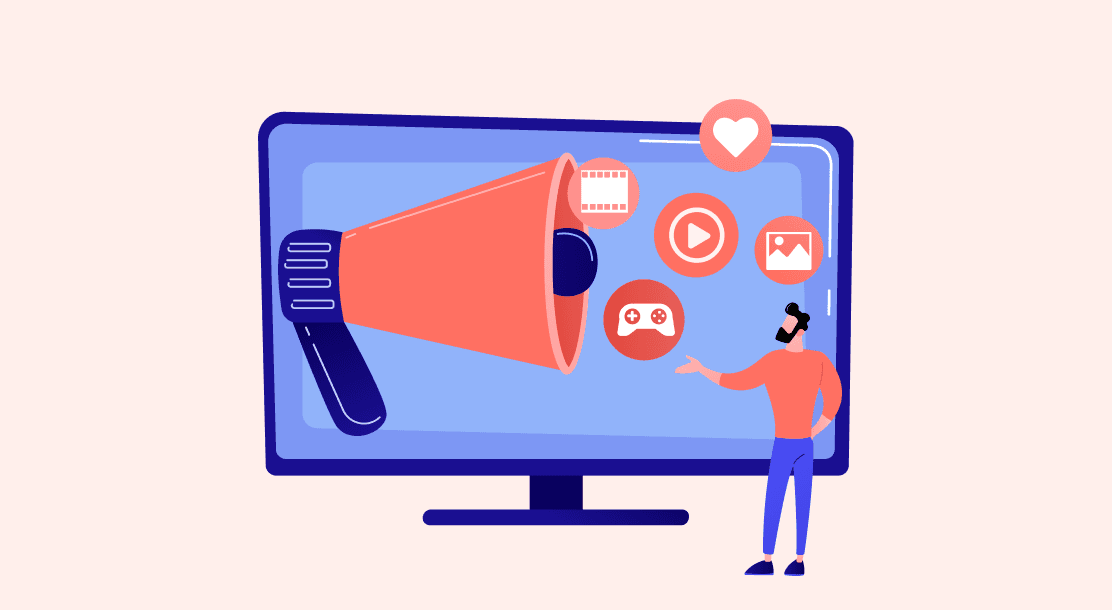 Looking for the right content marketing channels for your business? Learn how to use cross-channel content marketing and other types of channels effectively.
The numerous channels that content producers employ to reach their intended audience are known as content marketing channels or distribution channels. There are more successful and profitable methods of marketing for content creators due to the range of outlets available.
Understanding the different types of marketing channels like influencer marketing channels can help you increase the effectiveness and efficiency of your marketing. This is because they provide you with a higher probability to target particular audiences and flexible price models that make your content available to a wide range of consumers.
Importance of Content Marketing Channels
Millions of people view the content you produce online. Thus, having a content marketing channel is crucial. Using content marketing, you may be able to aggregate content and increase website traffic.
Your company will gain from creating a strong channel marketing strategy and streamlining your operations across all channels in the following ways:
Obtaining new markets
Offer potential clients value
Increase brand equity
Produce leads
Greater sales
Lower the overhead costs of running the company
Enhance the client experience
You can find a technique to collect content through various channels more successfully and connect with more people. A content marketing channel makes it possible for people who do not know you and are not in your network to access pertinent content and stay up to date on your activities. In terms of the marketing mix you use, the more outlets you have, from influencer marketing to cross-channel content marketing, the better.
The 3 Most Important Types of Content Marketing Channels
1. Owned media
This is the most frequently used content marketing channel. All of the content you create is owned by a firm, and you get compensated for each view. You have total control over the information – where it is hosted, how it functions, etc. – and you are always free to make adjustments. Examples of owned content delivery methods include
White papers
Newsletters
Applications
Blog entries
2. Earned media
When someone submits a relevant guest blog post on your website, it is known as an earned content distribution channel. This channel is more well-liked because it is more affordable, cost-free, and expandable. The subsets of this distribution channel include,
Cross-channel content marketing
Influencer marketing
You can, however, find it challenging to handle since this entails people influencing and marketing your goods through numerous routes of distribution. Examples of earned content include,
Product reviews
Customer reviews
Social media interaction
Public mentions
3. Paid media
Paid content distribution methods are excellent for getting your message out there and driving traffic, but outstanding content is what gets people to click. The goal of this content marketing channel is to attract an audience and establish a connection with them. One of the most effective content marketing channels for monetizing your material, it requires less time but is more challenging. Paid content distribution routes include,
Pay-per-click (PPC)
Social media advertising
Sponsored content
Best Examples of Content Marketing Channels in 2023
The examples that follow have the potential to be both paid and organic channel tactics, as well as offline and internet channels.
1. List.ly
Because Listl.ly is cost-effective and simple to install on the majority of social networking networks, it is a good choice for novices. List.ly aids with audience expansion and community building online. It is simple to set up and maintain and is a great alternative for writers, small-scale enterprises, and digital firms.
2. Medium
To promote the material of the original blogger, Medium collects content from independent writers who produce and post articles, engage with readers, and monitor discussions. Through social media, Medium either actively or automatically promotes this material.
3. LinkedIn
LinkedIn is excellent for content dissemination and promotion. It has a structure for forming teams and delivering high-caliber content with a polished edge. Because it contains a content management system (CMS) where you can measure your progress, this platform enables you to establish a content marketing funnel and provides content marketing strategy guidelines.
4. Buffer
Buffer enables you to share your material on social networking platforms. Buffer links your paid advertisements and eBooks to your posts. If you are getting ready to speak at a company meeting or another event, Buffer also aids in public speaking improvement. Buffer also enables you to ensure that you provide top-quality material and draw attention to it.
5. Outbrain
Outbrain helps generate articles and distribute them to various marketing channels. Outbrain assists you in publishing the content after a few hours and includes links to your website and social media accounts.
A Quick Summary
When developing your online brand identity, excellent content marketing channel design is a virtue. Since you may successfully target customers using content marketing platforms, it is critical to establish a strategy that increases sales and customer conversion.
Key Takeaways
Content marketing channels are platforms that content creators use to reach their target audience.
They give you a better chance to target certain demographics and varied pricing options that make your content accessible to a variety of consumers.
Different types of content marketing channels and examples help enhance the client experience, generate new leads, and capture new markets.
The three most important types of content marketing channels are paid, earned, and owned.
LinkedIn, List.ly and Buffer are amongst the most popular content marketing channels in the market today.
FAQs
1. What is a content marketing channel?
A content marketing channel is a platform or technology that allows you to reach your target audience by using content. 

2. Why is a content marketing channel important for business?
Content marketing channels allow you to distribute your content to your audience.

3. How many content marketing channels should you use?
To reach more consumers and make their lives more convenient, brands typically work to stay visible through as many channels as they can. Nevertheless, it is typical to concentrate on a single channel or a small number of channels.
4. Is social media the best content marketing channel?
Content marketing works best on social media since you can reach B2B and B2C prospects that could become your clients. These platforms include analytical capabilities for tracking user interaction and audience perception of your content.

5. What are examples of content marketing channels?
Ebooks, videos, informative papers, webinars, and podcasts that address specific queries individuals have are examples of content marketing channels.