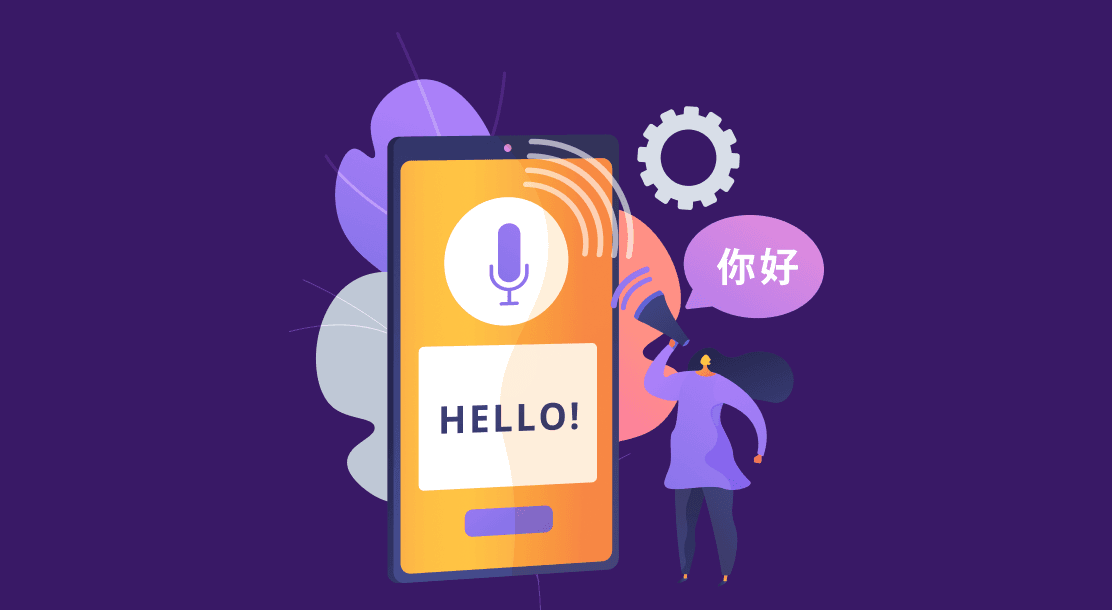 Translation management systems effectively and practically translate content efficiently. This blog focuses on the 15 best translation management systems.
Traditionally, translation is carried out by people fluent in multiple languages. However, this process can be slow and challenging when done manually, especially when it involves translating a large amount of data into different languages and dialects. This can happen to even the best translators.
Translation management systems are an immediate solution to this issue. Their professional translation features automatically translate text and retain previous translations to speed up the process. These systems are perfect for a new website or product creator. With so many translation management systems to choose from, it might get difficult to find one that suits the project's needs.
Continue reading to see our list of the 15 best translation management systems!
15 Top Translation Management Systems
1. Wordbee
Wordbee is a cloud-based translation management system. It is integrated with a Computer-Aided Translation (CAT) tool and is cloud-based. It does not require any installation as it is web-based. It unifies translation management, management of terminology, and a one-cloud environment.
Virtual teams can collaborate on the Wordbee translator platform, streamlining the process and making it manageable. It is ideal for managing difficult multilingual projects that require live communication and superior-quality standards.
2. Smartcat
Smartcat is a consolidated platform that brings linguists and translators to clients. It is among the most renowned AI-powered platforms. It carries well-known CAT features like translation memories, dictionaries, etc. Translators are assigned projects through a simple and smartly designed UI.
Companies can also look for linguists and translators through Smartcat's interactive dashboards. This makes it one of the most preferred choices for a translation management system.
3. Pairaphrase
Pairaphrase is a translation system designed for companies. It assists in tackling global translation challenges within Microsoft Office. Using Pairaphrase, businesses can translate content into different languages, even commercial ones.
To do so, it combines machine translation with professional translation services. Hence, it reduces translation costs by making the process smoother and faster.
4. Crowdin
Crowdin is a localization system that uses the cloud to smoothen the entire translation process. Started in 2009, it was proposed by a Ukraine-based company to streamline translation. It is beneficial for collaborating teams, websites, software, etc.
Using Crowdin, members can work on a large project while staying connected and benefitting from Crowdin's automatic features. In this way, it aids software translation by boosting collaboration. Translations can be assigned to translation companies where internal teams can work together. With the integration and version control, the source content remains up to date.
5. Lionbridge
Lionbridge is a safe option in the realm of localization, as it is a translation and localization expert. Its advanced cloud-based management software provides a one-stop platform to automate workflow and track the status and changes of projects.
With these features, Lionbridge has become a global player in localization. Today it meets the worldwide need to translate.
6. Memsource
Memsource, a cloud-based commercial translation management system and computer-assisted translation tool, originated in 2010, but today it is the first choice of translation companies worldwide. It can translate more than 400 languages and process around two billion words per month using Memsource.
7. PhraseApp
PhraseApp facilitates direct communication with translators. It is a translation management system designed to meet the needs of software developers. To prevent linguistic and translation errors, it has an editor that inspects the context of the document. It also hosts features like statistics, order placement, proofreading, etc.
Translators can use tools like a translation editor that includes comments, history, checks, and much more. Many file formats like .xml, .json, .ini, .strings, etc. are supported by Phrase.
8. Plunet BusinessManager
Plunet BusinessManager is counted among the most efficient translation management software (TMS). It flexibly adapts to the requirements of an individual or a company to provide a high level of automation for translators all over the world. Its web-based interface is relatively easy to manage as it combines translation service, accounting, and quality management.
With Plunet, users can manage all their workflow – client requests, quote, orders, job, and invoice management – from one platform.
9. Marshub
Marshub, a centralized translation management software, is a go-to platform to optimally adjust translation costs and reduce the time it takes to translate. One of its most interesting features is its openness, which removes the communication barrier between clients, linguists, and companies.
Its advanced and secure SaaS brings efficient results and supports customized workflows for every project. A translation management system like this has truly revolutionized the game.
10. Lokalise
Lokalise is a one-stop shop to automate, consolidate, and supervise translations. It was introduced as a substitute for expensive and archaic tools. Businesses can use it to offer their games, applications, and software in different languages.
It uses tools like GitHub and Bitbucket for localization. Translators use the facility to collaborate on Lokalise to work on their projects as they trust its accuracy. Developers can avail of an automatic translation, designers can benefit from two-way integration, and translators can be sure of the quality using Lokalise.
11. XTM International
XTM International is a cloud-based translation management software with built-in translation memory, terminology, and CAT features. This way, it integrates features of a TMS and CAT, providing exceptional localization.
XTM also has a mobile app that allows remote access and an easily customizable workflow. The project management tools include dashboards, reports, email notifications, project filters, etc.
12. POEditor
POEditor's translation management system has a translation memory that reduces work by reusing translations. It also allows multiple ways to translate by giving the option to assign the task to translators, crowdsourcing, or ordering translation.
Team integration allows users to get automated, real-time event notifications in a localized project. It also integrates tools like GitHub and BitBucket with its management system to manage localized files. With so many features, it can safely be considered one of the best options.
13. Globalizetl
Globalize Translation and Localization Services is a reputed and certified agency that provides translation and localization services through a well-qualified team. It is used by several government ministries and foreign embassies in Egypt.
Its online facilities include machine-based translation, collaboration, and assurance of quality. These features make it one of the best management systems.
14. LingoHub
LingoHub is also a well-known name among the most trustworthy translation management systems. It helps to write texts and translate projects in parallel. This makes it easy to localize mobile or web applications.
With a simple setup, Lingohub connects directly to the project making the task easier for the developer. It supports all common file formats and integrates entirely with GitHub. As soon as something changes in the project, translators get notified, and they can begin working.
Translations remain consistent with translation memory and term base management. The project managers also have a complete overview with the help of a dashboard.
15. MemoQ
MemoQ is embedded with CAT tools within its translation management system, which translates faster, safer, and smarter. For translators, MemoQ is the most accessible and reliable translation service.
It is compatible with Windows and assures high-quality results using tools like a collection of older translations and predicted text. Indeed MemoQ is a CAT tool like no other. For businesses, it has custom features such as personalized workflow management, quality assurance, etc. Language service providers can use it to access stabilized technology to speed up translation.
A Quick Summary
A translator's job is not easy. Incorrect translations can lead to embarrassing situations, especially when it's meant for businesses. Therefore translation management systems are extremely important. They increase accuracy, reduce the error margin, and speed up the process.
Key Takeaways
Translation management systems boost efficiency and accuracy while translating.
TMS provides localization and a platform where translators and companies can collaborate.
They also have an index of past translations that helps a translator by providing examples and suggestions.
Many systems have a translation memory that increases speed by reusing translation.
Most systems are cloud-based, giving easy access from any platform, and all changes are saved automatically.
FAQs
1. What does a translation management system do?
It streamlines and localizes workflow. Typically it supports translation projects and removes the repetitive manual aspects of translation.
2. How do I choose a good translation management system?
A good translation management system should be easy and quick. It should allow for faster translations at lower costs. It must also be easy to use and take ample security measures to protect data.

3. Is TMS a CAT tool?
TMS facilitates translation instead of translating. Computer-assisted translation (CAT) tools are generally included in TMS.

4. What is a cloud-based TMS?
A cloud-based TMS allows a team to work together while sitting in different corners of the world.

5. What is the difference between translation and localization?
The translation is simply the conversion of a text from one language to another, but localization also considers the cultural, visual, and technological aspects of a changing site. The translation is only a part of localization.