Social Media
15 Design Tools Every Creator Needs For Social Media Content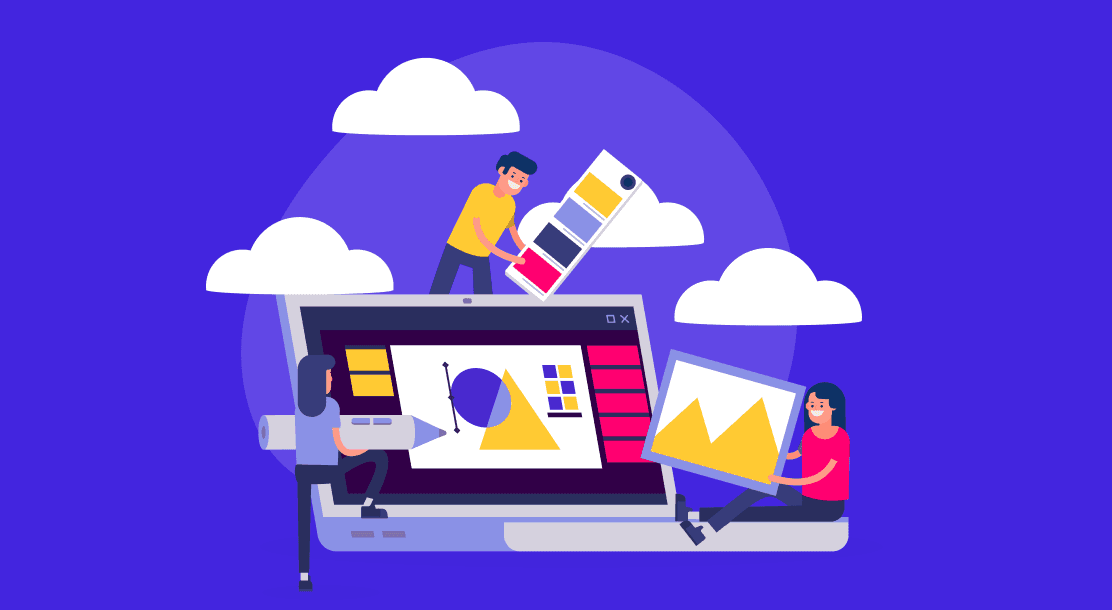 If you are looking for new ways to create social media content, look no further! Here are some of the best social media design tools available.
Table of Contents
Design Tools of Social Media Content
15 Design Tools to Help You Create Exemplary Social Media Content
How a Social Media Design Tool Helps Your Content
As a digital marketer, you are constantly hunting for tools that work wonders for your content. Social media content that is engaging, big, bright, and grabs attention is the need of the hour.
In today's fast-paced social media landscape, your client expects results, and the target audience expects personal engagement at every level. Here, design tools play an essential role. Think again if you think it's impossible to create out-of-the-box content that cooks up a storm!
Design Tools in Social Media Content
Did you know that over 65 percent of people are visual learners? Therefore, it is not surprising that they will remember social media content that uses innovative design tools.
So what are these tools? Simply put, social media design tools make your life easy. If you are a designer or a digital marketer, you can expect instant, automatic results that create visually appealing content. And the best part? You don't have to utilize them just for Facebook, Instagram, or Pinterest anymore!
Whether you want to create a lookbook for a brand, make a meme, or even enhance an existing post, there's something about social media design tools that just works!
Let's look at some of the most popular tools to enhance your social media content.
15 Design Tools To Help You Create Exemplary Social Media Content
Probably the most widely used design tool by digital marketing experts, Canva helps you create stunning, high-quality imagery to enhance your social media content. The free version gives you several options to create, edit and design posts.
If you opt for the paid version, you can access thousands of pro templates. It is available on the web, with iOS and Android versions for your phone and tablets.
The biggest name in graphic design, Adobe, is a brand most social media creators trust. Formerly known as Adobe Spark, this mobile and online app helps you create videos, graphics, infographics, and web pages.
To get you started with the basics, it is free of cost. As an editor and a creator, you will get innumerable options. Adobe Creative Cloud Express takes it up another notch by allowing you to integrate your Adobe Stock Images and pull out pictures from Lightroom or Illustrator.
As a free photo imaging and collage-making software, Fotor is the perfect social media design tool. You can choose from a range of templates to help you design stunning concepts. Optionally, you can even create thumbnails for YouTube videos.
It is even accompanied by some of the most advanced beauty enhancing tools, professional HDR, photo effects, etc. You can choose to work on Fotor through the desktop version or an app.
An online social media design tool, BeFunky helps you edit photographs by making them look professional. While using this tool, you can add effects, edit pictures and create a wide range of collages.
This web-based graphic designing software assists you every step of the way. The free version comes with some basic options, but you can opt for the paid one for better results.
Pablo by Buffer is a minimalist tool that helps you put text over photos creatively. As a user, you don't need to register yourself like with other apps. Just log on to the web browser and start work immediately!
Once you're happy with your final design, you can download it or directly share it on one of the available social media apps – Twitter, Instagram, Facebook, or Pinterest!
With some of the most advanced features available online, Desygner, in contrast, is amongst the simplest design tools. You can opt for readily available templates or choose more creative options such as background remover, import SVG files or PDF, etc.
You can upload your brand lookbook, fonts, and colors to help you create multiple posts with the same look and feel. Desygner is one of those software that will help you save time and energy!
Known as the "toolkit for storytellers," Unfold helps you create Instagram stories like never before. Available on iOS and Android as an app, it helps you plan an Instagram feed while helping you express your creativity to the fullest.
It works for brands hoping to look stylish with maximum brand engagement and visibility. With annual and monthly subscriptions, you can unlock hundreds of templates.
Creating social media posts does not get easier with Retouchup. You can use basic color correction options or Photoshop-like features such as adding or removing a background or even cutting out a person from a picture. All you need to do is upload the picture, and someone from the Retouchup team will get in touch with you to get your work done.
As the name suggests, you can literally get work done "in a snap!" Feel free to create a range of social media content such as ads, graphics, posts, stories, and blogs.
With its scheduling capabilities, life could not become easier for you. The free version allows you to connect two social media accounts, while the paid one unveils a host of other features.
For quickly creating engaging social media content, nothing can beat Stencil. Why so, you may ask? It is because this online social media design tool is equipped with tens of thousands of stock images, over 3000 font options, and over 1000 ready-to-use templates.
And if that doesn't seem enough, you can even upload your own media and go on to edit it.
Ever wonder how some brands have the most innovative page banners? Quotes Cover is a simple and easy-to-use quote generator with which you can create a host of Facebook and LinkedIn page banners.
All you need to do is choose the social media app you're looking to target, choose a template or quote that works for you, and edit it per your needs and voila! You're good to go!
Did you know infographics are some of the most liked and shared social media posts? Specializing in designing infographics, Easel.ly takes your narration up another notch by helping you create sensational social media content.
Taking the guesswork out of infographics, you can choose from over 6,00,000 templates or start from scratch with an idea of your own.
Another social media design tool that helps you create enthralling infographics and charts, Piktochart can enhance any social media content.
Not only can your designs look professional, but they also create pleasing images. While the free account has limited access, the paid version expands its capabilities.
Created by Shutterstock, the one thing you're sure about regarding this social media design tool is the library of stock images runs in millions. You can use typefaces, borders, and touch-up tools to create a compelling brand story.
The only downside is that PicMonkey is not free. You can use the trial version for a week and become a paid user after that.
Created by Sprout Social, Landscape helps professionals create social media content specific to a website or app. You can use the images as LinkedIn Banners, profile pictures, or even background elements.
While Landscape does not allow you to share files directly, you can download them and make the best out of this app!
How a Social Media Design Tool Helps Your Content
If you are a brand manager, you know how difficult it is to create engaging social media content. This is where social media design tools play a key role. Overall, social media design tools help in the following ways:
You save time
You have access to easy-to-use features
You don't burn a hole in your pocket
You become more organized
So, What's Stopping You Now?
Using social media tools routinely can give you some of the best possible results. Choose aptly from several options to create campaign posts that pack a punch!
Learn to engage with your audience to keep them coming back for more.
In the meanwhile, checkout our social media post design services.
Key Takeaways
Using design tools wisely can result in engaging and tactical social media content.
Every social media manager must invest in design tools to save time, generate interaction and increase online brand visibility.
You can make the most out of every social media interaction by using tools to enhance photos, graphics, banners, and websites.
FAQs
1. How can social media tools be used effectively?
If you use social media design tools appropriately, you could save both time and money. As a brand manager, you would no longer have to spend hours on a single post. You could create content that tells an appealing story with the click of a button and reach your network efficiently.
2. How do you design a post on social media?
You can use any design tool available to create good social media content as a content creator. While designing, keep your basic brand rules in mind, such as logo definitions, lookbook specifications, consistent styling, and branding. 

More importantly, create valuable content that engages your audience.
3. What is the best social media design tool?
Choosing a social media design tool is not easy since you have a range of easily available options. After understanding the brand requirements and social media content, you can choose from photo editors such as Lightroom or Pablo, infographic creators such as Piktochart, templates such as Canva or BeFunky.
4. What are the types of social media tools?
– Social Media Scheduling Apps
– Content Creation Tool
– Design Tools
– Social Media analytics 
5. What makes a good social media image?
A good social media image involves engaging imagery that resonates with your brand and your target audience. It needs to have a focal point, along with a clear subject. 

Creating social media posts that work well involves the trifecta of a theme, the right platform, and tasteful text.