SEO
A Guide to Using SEO for Events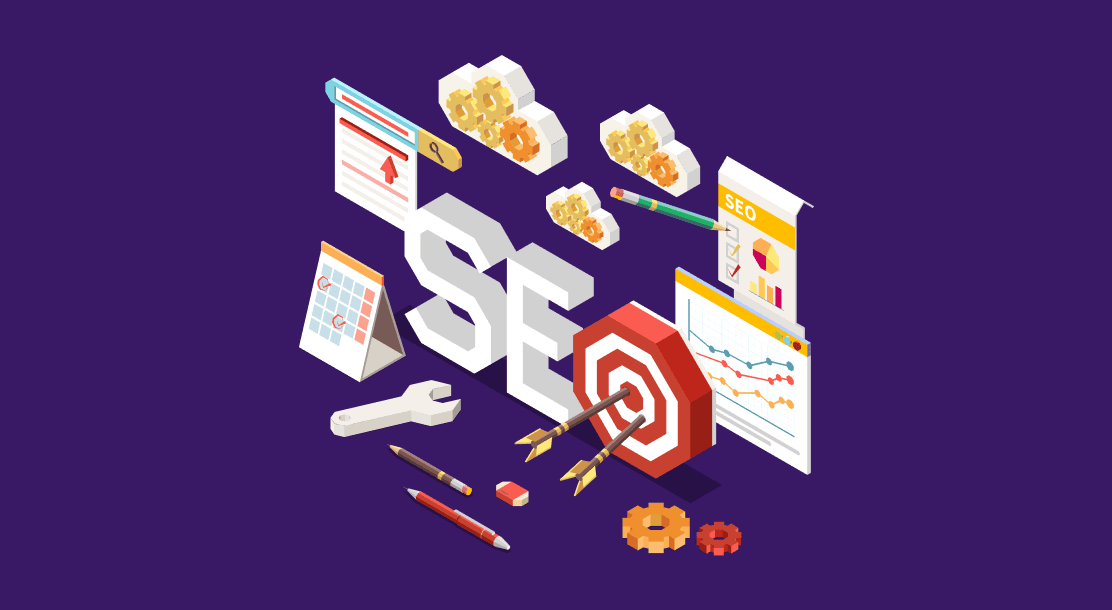 SEO is generally considered a long-term exercise. But, with events, the window is short. Let's see how to use SEO for events effectively.
Companies worldwide host several events – in-house and external – across the year. And event promotion plays a huge part in organizing external events. As a result, SEO plays a significant role in this promotion. Effectively used SEO methods can guarantee that you get the most out of your event, whether it is a networking night, a conference, or a social gathering.
This tutorial will walk you through the process from beginning to end. It includes a facilitating outline that you can use to monitor the marketing of your next event and stay productive and structured while evaluating its performance.
Why You Need SEO for Event Promotion
Organizing events is wonderful since it brings people together to engage in a live experience. But you must have a strategy in place to reach your target audience and gain visibility to ensure that your event has enough attendees.
If your event website appears in Google's search results when someone searches for "events near me," you'll be far more likely to acquire more visitors due to the search. In addition, higher traffic often translates into more ticket sales. Google's search results often feature information about upcoming events. If you master the art of search engine optimization (SEO), your event will appear in those listings.
But first, you must become familiar with the search engine result capabilities available for queries that are based on "events."
Understanding the keywords that your event's audience personas would use to search for your event can help you better optimize your content, headers, anchor text, and other elements of your website so that you can interact with them more successfully in the future. You may use the free Google Keyword Planner tool and compile a comprehensive keyword list.
In the simplest words, excellent SEO increases your presence on the internet. This implies that the more visitors explore your website, the more significant the rise in internet traffic and the greater your prospects of providing your product or service to many individuals.
How to Use SEO Effectively for Event Promotion
Are you still confused about how to do SEO for events? Here are some suggestions that will guide you in using the various search engine results page (SERP) capabilities available for events to maximize exposure and increase attendance.
1. Your event website must include specific information.
Before we get started, let's look at some of the most crucial details that you should put on your event page. While they offer essential information to your website visitors, they also target information to search engines, which allows them to include your website on the search engine results page (SERP).
Event name: Make your event stand out by giving it a memorable name. This will help you stand out from the crowd. Additionally, it should be descriptive of the event.
Event description: Users will be able to immediately grasp what your event is about and if it is appropriate for them if you provide an easy-to-read, concise summary of it in your event description. This paragraph should be displayed on your event's landing page in a prominent location.
Date and time of the event: Make sure that this information is prominently displayed on your event page. Not only can search engines include this information on the search results page, but it can also assist users in determining when your event will take place and whether or not the information is still up to date.
2. Create high-quality links and content for your website
Google's event experience includes both transactional sites and editorial pages, according to the company. The information presented on this page is often taken from sources other than the event's official website, such as other well-known publishing sites. SEO blog writing is a great way to create SEO-specific content around the event.
If you are an event marketer, you should already be in the process of generating exposure and excitement about your event. The greater the amount of exposure you can get from content creators, the more probable it is that you will appear in these search results.
A mutually advantageous partnership exists because an editorial site may write about your event and profit from the traffic generated by visitors who click on the links on the editorial site's website. If a reader of that piece becomes intrigued enough to purchase a ticket to your event, it is a total win-win.
In this situation, the editorial site may provide a link back to your website, which can aid in the sale of additional tickets. Building links will assist Google in finding your events more quickly and offer them a greater incentive to rank your event higher than comparable events.
3. Establish realistic objectives
One of your objectives may be to sell a certain number of tickets, increase your visibility via impressions, or increase your sales during the event.
Make a connection between the aim and a key performance indicator (KPI). Some examples of key performance indicators (KPIs) include:
Sales of event tickets
Ticket revenue
Event impressions
Social media mentions
Sales during the event
Whichever option you choose, be sure to record it since you will be measuring against it later on.
Here are some key KPIs for events.
4. The fundamentals of on-page SEO for your event website
SEO is more than just placing a few keywords on your event website. The location of your event's promotional materials influences how highly your event will rank in Google searches as well. Here are some SEO-specific details for your event promotion.
Titles: Page and blog post titles should always incorporate the primary keyword you're attempting to rank for in the search results. To target "jazz festivals," the topic of your blog piece may be "The 10 Best Jazz Festivals to Attend in 2020."
Headings: The headers and subheadings of your event website's pages and articles should include the keywords you want to rank for in search results.
Meta descriptions: Essentially, a meta description is a little piece of text that appears under the title of a website or blog post in Google's search results. Include the keywords in the body of the text as well.
When you do a Google search, the results that appear are a list of titles and descriptions with many alternatives. This is often derived from the meta title and meta description that you have specified for each web page on your website (each page should have a unique title and description). Your page's content will be shown here if you do not specify this information in your browser's settings.
Google may display material from your website even if you have specified the meta title and description that you want to appear. Google chooses which copy to display depending on what they believe is more relevant to the person conducting the search.
Alternate text: If the photos you've included on a page or in a post fail to load, Google will see the alt text. The alt text should explain what the picture was meant to express. Every once in a while, it should also incorporate some of your keywords.
Readability: When determining your website content's readability, Google employs the Flesch Reading Ease Score as a metric. Written content that is simple to read and comprehend will rank better in search results.
5. Keeping track of your event listings
You may find issues in your event markup by looking at the enhancements section of Google Search Console.
Google Search Console also allows you to monitor the performance of an Event listing in the Performance area of the Search Appearance section and the number of hits you get from such listings. This may be used to keep track of the traffic from the SERP features you appear in.
Key Takeaways
The SEO cycle is never-ending. The bulk of the work is done upfront (keyword research, on-site optimization, link-building strategy). Still, to establish and maintain a robust search engine presence, you must promote your brand and website consistently online throughout the year.
The content on your present website must be optimized, but that is just the beginning of the process. To be successful with SEO today, you must continually generate and distribute optimized content—a continuous process.
Informational content offered on your website and other websites will help establish your brand and generate natural inbound links, which will help grow your business.
Put less emphasis on the number of links or blog posts and more focus on their quality. Ten high-quality connections built over many months can outperform 500 useless ones.
To make your SEO strategy as natural as possible, put your prospective customers or clients first, rather than the search engines. Make things for them and link to places where they hang out on the internet.
Conclusion
Quality advertising is essential for your virtual event since it is critical in reaching out to your target audience. SEO is the most crucial tool for interacting with Google and other search engines, among the several methods available to accomplish this goal.
Website optimization is the process of making a website more visible in search engine results by making it more appealing to users. They take a variety of criteria into account when determining whether or not a website is worthy of searchers' attention. If you want to generate organic traffic to your virtual event and discover the perfect audience for it, SEO will be your go-to tool.
FAQs
1. What exactly does SEO stand for?
Search engine optimization (SEO) is the process of improving the visibility of a website in search results.

2. How many different kinds of SEO are there?
To have a well-rounded organic search strategy, you need to focus on three forms of SEO: on-page optimization, technical optimization, and off-page optimization.

3. What is a search engine results page (SERP) in SEO?
A search engine results page, often known as a SERP, is the page that appears when you type a query into a search engine such as Google, Yahoo, or another similar service.

4. What is the significance of SERPs?
The higher a company's website ranks on a search engine, the more likely it is that searchers will click on the website. This may be accomplished in various methods, but employing relevant keywords, meta-tags, descriptions, and backlinking tactics are significant steps toward this.