Marketing
SEO Meaning: What It Is and Why It Is Important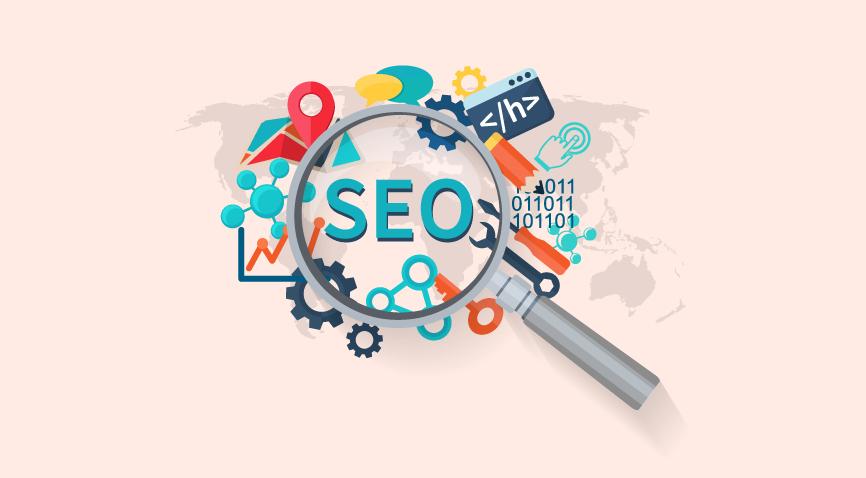 SEO keeps updating constantly, but the core SEO meaning stays the same. Here's everything you need to know about SEO, its full form and importance to business.
SEO has changed the definition of marketing since it came into existence. It is a dynamic tool that plays a vital role in marketing; therefore, it is important to know how it works.
With the rapid technological advancement, SEO meaning isn't the same as it was, i.e., it is not just limited to keywords anymore. Today, you need to know all the elements SERPs consider while giving you a rank.
Moreover, it is not necessary to rank in the top three. With a robust SEO-optimized website, you will see results that will lead to the potential growth of your business.
SEO Meaning: Defining It In Less Than 100 Words
SEO full form in digital marketing is Search Engine Optimization. It is a tool that helps websites gain visibility and a higher rank on SERPs (search engine results pages).
People looking for particular products or services online can come across your brand if you have used proper SEO techniques to set business page. With SEO, you can gain visibility on search engines like Google, Bing, DuckDuckGo, etc.
You might have many more questions about SEO because knowing the definition does not cut it. We answer them below.
A Brief Understanding of How SEO Works
You can optimize your website (on page SEO and off page SEO), do keyword research, and get backlinks through SEO.
Search engines see what the audience is searching for and how they are searching for it. Words that the audience enters into the search bar are the keywords that SEO requires. If you have an adequate number of keywords in your content and website, you can rank higher on a search engine and get a larger audience and more clicks.
That said, you can't do keyword stuffing on your website either, as the Google algorithm recognizes it and will penalize your website.
Other SEO elements are backlinks, which are ideal references that other websites provide about your website or blog through a hyperlink. SERPs recognize these backlinks and continue to rank you higher, thereby giving you more visibility.
There are many ways to improve SEO to appear in organic search results and have an optimized website. To enhance SEO, you can:
Lookout for title tags and image tags
Ensure an appropriate amount of primary and secondary keywords
Internal link structure
Obtain as many backlinks as you can
Search engines also determine other factors such as website design and structure, visitors' responses, and additional off-site factors to select how the index of your site should be in their SERPs. You can see the results of optimizing your website with its increased visibility.
How to set your SEO objectives?
A marketing strategy is important for any business. There are many forms of marketing, but one of them that stands out is digital marketing. You can reach hundreds of people and make them aware of your services or products with digital marketing. The team responsible for your company's digital marketing will also build an SEO strategy.
This is ideally a detailed plan, enabling you to understand the SEO tools you can use on your website to improve its visibility. An SEO strategy can also create an off-page strategy that ensures you get the necessary backlinks.
So, the catch is whenever you are setting up a website or a blog; you should be well aware of the objective it will present.
Focus on the topics you will choose, and you will be able to get the keywords required for optimization. Use short-tail and long-tail keywords, and direct your research to your target audience.
Knowing your target audience will help you understand what keywords they would probably be using and what content they would like to read. Stick to that.
Any good SEO strategy needs to have clear SEO objectives. These need to align with your overall business objectives too, because:
They can help in formulating your SEO strategy
It encourages buy-in from important stakeholders
They help in ensuring that your goals are met
Of course, setting these objectives can feel like a difficult task, but measuring them helps make substantial long-term progress with your SEO. What should you measure?
Traffic
Keywords
Brand awareness
Market share
Ecommerce
Lead generation
Reputation
Tips to Build SEO
Here is a way you can conduct SEO for your website.
Arrange an audit for your website content
Use different keyword research tools to find keywords relevant to your business
Constantly keep on making new content and optimizing your current content
Invest in inbound software for better marketing or SEO
Scan your rankings
Monitor your traffic
Take cues from the websites that are doing well
Try to earn backlinks from websites similar to yours
Watch over your website's performance
Three Pillars of SEO
There is always something new with SEO, but its key principles stay the same. With that in mind, SEO can be broken down into three core pillars or components that you need to understand thoroughly.
Technical SEO optimization
This process involves completing activities on your website to improve SEO but not related to the content. This typically happens behind the scenes.
On page SEO optimization
This process ensures that your website's content is relevant and offers a great user experience. This will include targeting the correct keywords in the content, which can be done through a CMS (content management system). Some popular examples of CMS include WordPress, Drupal, Wix, Joomla, Shopify, Magneto, and Expression Engine.
Off page SEO optimization
This process enhances the website's ranking on the search engines through activities outside the website. This is majorly driven by backlinks that help build a website's reputation.
Organic Traffic
Organic traffic comprises the visitors you get on your website through an organic search. To grow your organic traffic, you should optimize your website because most of your organic traffic comes from optimization. Another way to gain organic traffic is by using inbound marketing software.
With technology constantly evolving, SERPs take into consideration your social media audience. They consider your posts on Facebook, Twitter, Instagram, etc., to determine how people or your friends engage with your content.
They also consider what we call influencer marketing. So, along with building a solid SEO strategy, you need to set up a solid social media strategy. You must also optimize your social media handles to gain attention on those platforms.
You have to ensure you have direct traffic, apart from organic traffic. Direct traffic comes from a user directly typing your brand name or website link on a search engine. You have to engage your users on your website to turn them into potential customers.
SEO observes if your audience stays on your website long enough and checks the visitor's engagement with your content. There is no use in having someone come to your website with a keyword when they are not interested in profiting from your services or products.
Importance of Traffic
There is no denying that you need an audience regardless of what you are doing. You cannot sing alone on a stage and expect appreciation for your singing skills. It takes an audience to appreciate your talent. In the same way, it takes website visitors to acknowledge your efforts and products/services. Traffic is important for your website because no matter how good a website, product, or service you have, your venture will tank if you do not have sales.
There are many ways to increase traffic, but proper search engine optimization techniques and building a solid SEO strategy are significant ones. Knowing about SEO in business is critical as it will be your ideal strategic tool to gain more traffic.
Building a solid SEO strategy will help you gain more visibility and traffic and help you rank higher in SERPs, directly impacting your visibility. Also, focus on knowing your audience more, and you will build a robust strategy with that information.
Why Is SEO Important?
Social media, paid advertising, and other online platforms can direct traffic to your website. However, most of the online traffic is due to search engines. Organic search results cover more of the digital space. More importantly, they appear more credible to searchers than paid advertisements, as stated by Moz.
SEO is the only online marketing channel that will continue to pay dividends over time when set up properly. If you have created a phenomenal SEO-centric website and content, your traffic will continuously keep growing compared to the paid advertising that needs constant funding to do the same.
Using SEO to Your Advantage
SEO is not rocket science; it is just a tool that, if used correctly with the right tips, will help your business soar. Truly understand the SEO meaning and stay updated on the trends and the dynamics of SEO and search engine algorithms.
SEO gives your audience the answers they are looking for. It helps people discover the products and services they need. Your main goal should be towards your audience and your customers.
FAQs
1. Is SEO essential?
Yes, it is important as it determines your website's rank. To be seen, you need to look out for the four SEO strategies we mentioned above.
2. Can I handle my SEO by myself?
Yes, if you are well aware of all the aspects of SEO, you can handle it by yourself.
3. Are there SEO-related courses?
There are many courses available on the Internet to gain all the knowledge on SEO.
4. Can I take help from someone else if I prefer not to do SEO myself?
Yes, some companies provide consultations for SEO. But if you are a small business, consider doing SEO all by yourself as it is cost-effective. You can also appoint a marketing agency for all your marketing needs. The cost can differ according to the type of services you take.
5. What does SEO stand for?
SEO stands for Search Engine Optimization.