SEO
30 SEO Fundamentals for Writing Long-Form Blog Posts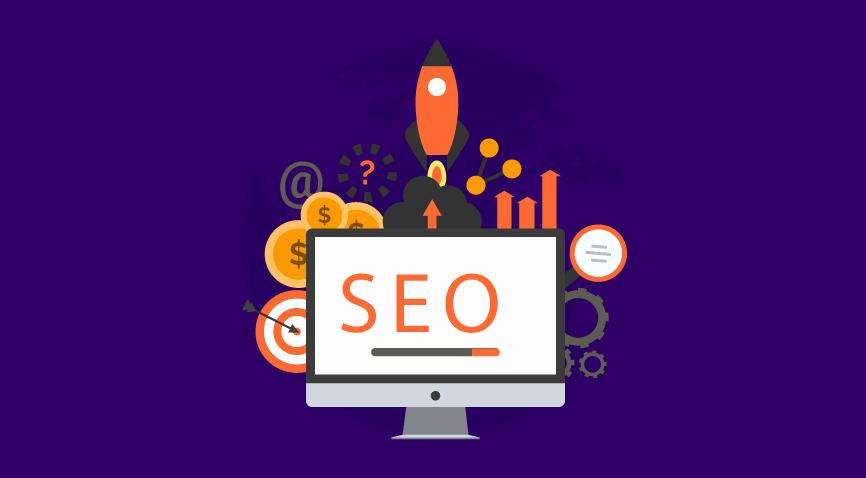 Table of Contents
30 SEO Basics for Bloggers
Key takeaways
Conclusion
FAQs
Search engine optimization (SEO) is one of the fundamentals of blogging. It is the practice of including popular search phrases in your content to increase your ranking on search engines. Today, readers need detailed responses to direct queries that they have. These complex responses entail long-form content, which experts believe results in more followers. We can also see that many people today are searching for long-tail keywords each day. Thus, it is time you master SEO basics for bloggers and revise your content strategy to match what readers are trying to find online.
However, this long-form content has to be more about quality than quantity. Writing a long article without any depth of knowledge will not help you. Search engines are on the lookout for well-researched and relevant content. If you write content with too many keywords or deliver no value, users would bounce off your website and probably avoid it in the future. So what does long-form content need? Search engine optimization and meaningful content. However, SEO blog posts demand SEO writing basics like including proper keywords and meta descriptions.
30 SEO Basics for Bloggers
Have a look at these 30 SEO basics for bloggers that will help you amplify your long-form blogging game:
1. Keyword research
Keyword research is the most significant step in writing SEO blog posts. Even before starting work on your article, you need to search relevant and trending phrases so that you can decide on keywords for your long-form blogging content. These keywords will form the basis of the blog post and help you rank higher on Google, and get you more traffic. To find the right keywords for your topic, you can choose to go to SEMrush and Google Keyword Planner.
2. Long-tail keywords
Long-tail keywords are the long keywords that try to answer specific questions of the readers. To master SEO writing basics, you have to know your target audience and understand the kind of content they may be looking for. The best way to get your long-tail keywords is to Google your topic and scroll down to the bottom of the page. You will find related searches, and these can be the best long-tail keywords for your blog.
3. H1 heading tag
Whenever a reader lands on your website, the first thing they notice is the H1 tag. H1 tag is nothing but the blog's title, and getting it right is one of the most common SEO basics for bloggers. It would be best to have a catchy and engaging H1 tag to capture the reader's attention. The H1 tag should also tell the reader what exactly the blog contains. Also, every content writer should always include a long-tailed keyword in their topic.
4. Supportive subheadings
Subheadings give structure and a smooth flow to a blog. Remember, while it is an SEO writing basic to use keywords in their subheadings, it is unnecessary. What's important is that you write subheadings that are engaging and entice the reader to continue reading.
5. Schema markup
Schema Markup is a computation or an action of code lines that the search engines use to analyze your article. It isolates each piece of your long-form content and tells the engine the meaning of the different parts. It is pretty easy to understand how to use Schema Markup while uploading your content. Simply visit Google's structured markup helper and start editing your webpage.
6. Sharing content
As a content writer, you aim to get new readers every day. The best way to achieve this is to share your content on multiple social media websites such as Facebook, Instagram, and any other social media that you prefer. To make your content more shareable, you need to nail the fundamentals of blogging. Sharing your content can not only help in providing more backlinks but also helps in generating traffic for both your long-form and short-form content.
7. Simple URL
It is seen that more specific URLs work best to better customer experience and help you rank higher on search engines. Additionally, your URLs should contain your primary keyword or at least the long-tail keyword. If your SEO blog posts rank higher on search engines, more users will visit your websites, resulting in an influx of organic traffic. You are also likely to convert some of these visitors to paying customers.
8. Outbound links
An SEO writing basic for bloggers includes enough outbound links in articles. These links could be either something you are trying to promote or different blogs that show various data in your writing. If you promote a product or service, you can also add affiliate links and earn some commission.
9. Inbound links
Another SEO basic for bloggers is to include inbound or internal links. Try to connect one article to another and create a story using multiple pieces. This is easier when you're writing long-form content. In this way, the reader will be engaged with your blogs and move seamlessly from one topic to another.
10. LSI keywords
LSI keywords are nothing but Latent Semantic Indexing. These keywords help support your primary keyword. If your main keyword is 'automobile,' an example of some LSI expressions would be 'car' and 'vehicles.' The best way to get LSI keywords is by heading over to LSIGraph.com and typing in your primary keyword. Keywords are the building blocks of your SEO blog posts that boost their chance of ranking on search engines.
11. Right title label
The most crucial SEO basic for bloggers to note is to write an eye-catching heading. The title of your blog is the first thing that readers first notice. It should be intriguing as it would be the title of your blog entry in the search result pages. An ideal character count for an SEO-friendly title is 70 to 71 characters.
12. SEO-friendly meta description
Increase your ranking by optimizing the meta description and the title tag. Ensure that your meta description relates to the title and clarifies a brief about your post. Another SEO writing basic to help rank your content includes keywords in meta descriptions and titles.
Meta Description streamlining rules:
Must be between 135 to 160 characters
Include keyword
Must depict the essential information in the article
13. Mobile-friendly
SEO writing basics for blog posts are about what you write and how you present the content. Nowadays, most readers prefer to use their phones to read blogs. Therefore, your website should have a mobile-friendly theme. It should quickly load on its screen while maintaining the appropriate aspect ratios.
14. Loading speed
Ensure that your website is well optimized. According to Neil Patel, readers don't wait for over three seconds for your website to load.
Here are some tips to speed up your website loading:
Use basic design.
Don't overload with images and videos
Improve server reaction time
Use caches
15. Keywords in body text
Keywords form the most integral fundamental of SEO blogging. Do not undermine the importance of adding your main keyword in various blog paragraphs. The main keyword should be present in the title, meta description, and body of the article to rank high. Sprinkling keywords is essential for long-form and short-form content, but ensure that they are incorporated naturally.
16. Start and end with the main keyword
The most crucial SEO basic to note is to use keywords effectively. The main keywords should come once in the first paragraph of the introduction and the last conclusion section.
17. Keyword density
The rate of appearance of a keyword in an article is called keyword density. For a piece of 500 words, you should use the keyword 3 to 5 times in the post. For an article of 1000 words, you should use the keyword 8 to 10 times. To make your SEO blog posts rank higher on search engines, utilize the main keyword alongside LSI and long-tail keywords.
18. Reader intention
An SEO writing basic for beginning bloggers is to be mindful of the readers' intention to produce quality content that gains many views and traffic.
It is essential to try and understand the leading intention of the reader, whether it is to purchase a product or service, gain information or explore a different perspective towards a central idea. This will help you find the most relevant keywords for your long-form content.
19. LSI keywords in H2 subheadings
We have already discussed the importance of LSI keywords in an article. The placement of these keywords also plays a vital role in ranking SEO blog posts. It is recommended to place the LSI keywords in at least one of the H2 subheadings.
20. Include social media handles
After the reader reads the article, they may be impressed with your long-form content and want to follow your journey and get notified for future updates. Therefore, it is essential to add various social media handles to follow you for future content. The most important SEO writing basically is to make it easier for users to navigate your content and answer every possible query that might arise in their minds.
21. Be picky with anchor text
One SEO writing basic is to be cautious on the off chance that you are utilizing the anchor text in your articles. Google checks for overuse of anchor text and may penalize you.
22. Featured snippet
According to Backlinko, featured snippets are short excerpts of text that appear at the top of Google's search results to quickly answer a searcher's query. Some common featured snippets are definitions, tables, steps, and lists.
23. Syndicate content
Many content writers do not syndicate their articles on various websites since they're stressed over plagiarism. Try not to syndicate every piece you put out, yet share posts you feel would hold any importance with specific crowds.
24. Title modifiers
The best SEO writing basically is to use title modifiers. They are simple words that help give meaning to your titles. Some examples of title modifiers are best, easy, review, guide, etc.
25. Keep title tag and H1 a tad different
You should always use different titles for the title tag and H1 tags to make content rank higher. But, use the primary keyword in both at least once so that you get a higher position on Google.
26. Grab the attention of an influencer
No matter what your content is, there's an influencer for every niche. So, what could be an easy way to get a backlink for your blog post? Sending it to an influencer, of course! But don't ask them for a backlink outright; let them know that you've written a post that they may be interested in, and send them a link. If the influencer likes what you've written (which they should), you'll get your desired link on their blog or in an Instagram post.
27. Content depth is important
When you're writing long-form content, it has to go in-depth about the topic. You cannot touch upon the service and call it a day. The best way to rank SEO blog posts is to write well-researched, detailed, and meaningful content. When analyzing Google metrics and algorithms, many users have noticed that SEO long-form content seems to rank better when it is comprehensive and provides the user with helpful information.
28. Understand what long-form blogging means
Take a look at a few long-form content examples to understand the ideal word count you should go for. Should you stick to a neat 2000+ words or go even further? Remember, though; it is not just the length that counts, as mentioned earlier. Your content needs to be detailed enough to warrant the word count it's at.
29. Optimize images on your blog
Most SEO writing basics to help rank SEO blog posts focus on text rather than images. However, providing an alternative description for your images, including the main keyword, can also help your blog rank higher. Make sure that you use words like image or picture along with the main keyword in the alt description, so Google doesn't think you're just stuffing keywords.
30. Impeccable spelling and grammar
High-quality content implies impeccable spelling and grammar, but it's a vital SEO writing basic to reiterate. Typos are the bane of everyone's existence, but when they're present in your final blog, it ends up harming your overall blog ranking. Going through pages of SEO content writing tips will not help you if you cannot use tools at your disposal to ensure that your content is as error-free as it can be.
Key Takeaways
So, what should you remember about optimizing your content for long-form blogging?
Search engine optimization (SEO) is one of the fundamentals of blogging for beginners to master.
The most important SEO writing tip is to structure your blog post well so that both users and search engines understand what your blog is about.
Optimize your blog not only for keywords but length and depth as well.
Use long-tail keywords and avoid keyword stuffing to increase your chances of ranking your SEO blog posts.
Share your content on social media platforms to help it get a wider reach.
Another SEO writing tip is to add a meta title and meta description for your SEO blog posts to help them rank higher.
As always, make sure your blog is error-free, especially in the context of spelling and grammar.
Conclusion
If you haven't thought about optimizing long-form SEO blog posts in your content marketing strategy, now is the right time to think about them. The 30 SEO essentials that we mentioned above should help you get the ideal outcomes. Remember, SEO is a strategy that gives your rewards in the long run, and you need to monitor everything to produce higher traffic and keep up your page rank.
FAQs
1. How many blog posts do you need for SEO?
Whether you mainly focus on SEO long-form content or dabble in both short-form and long-form content, it is important to be consistent when publishing your content after launch. Generally, most people find an increase in traffic after their first 24 blogs, which increases once you hit the 50 blogs mark, and so on. SEO blog posts tend to help your blog rank better, so try to invest your time in researching your content well.

2. What are some blog optimization tips for SEO?
SEO writing basics can only help you so much if you aren't able to connect with your audience. The best way to optimize your blog for search engines is to think about your posts carefully, conduct keyword research, structure your blog with compelling headlines, and then start writing your content. As you keep posting, you'll be able to effortlessly incorporate SEO best practices with your blogs.

3. What should every blog post include?
Every SEO blog post should include meta description, compelling headlines, engaging content and images, and finally, a compelling call to action. It is crucial to incorporate SEO best practices, especially when writing long-form content, to get your blog to rank higher.

4. What is SEO-friendly content writing?
Among the overused SEO tips for blog posts is the overemphasis on keywords. Though they are essential, writing SEO blog posts is not just about incorporating keywords but about structuring your blog to help search engines understand what your content is all about.

5. Is blogging good for SEO?
Blogs can help you rank higher as they often use on-page SEO tactics. Additionally, blogs can help you have a featured snippet when customers enter a query about your business. Always remember, content is king. Amidst video content popularity, well-researched, meaningful, and relevant content continues to be in demand. 

6. How do you write good SEO content?
Understanding good SEO writing basics and techniques is crucial to creating good SEO blog posts. Begin by structuring your post correctly and using keyword-rich phrases; keep your audience in mind when coming up with catchy titles and blog ideas.

7. How to structure a blog post?
A good SEO blog post should start with an engaging introduction, include compelling headings, subheadings, and images, and end with a great conclusion. Ensure that the content has impeccable grammar and spelling and includes as much information as necessary. Going through some examples of long-form content can help you understand how you should be structuring your blog posts.