SEO
SEO Automation: 4 Key Tools You Mustn't Miss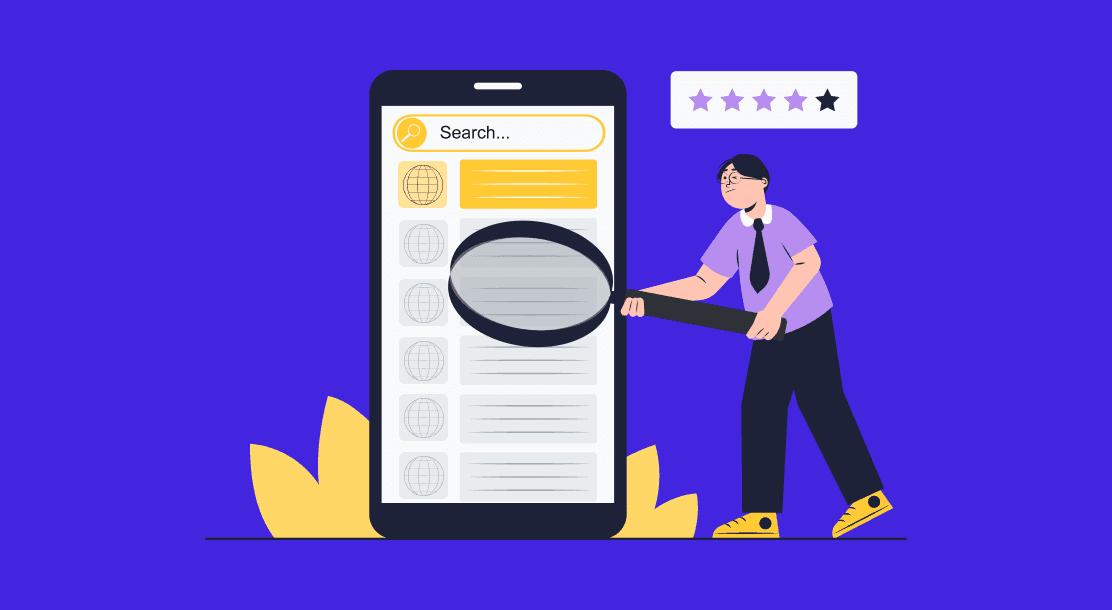 These four SEO automation tools will help you automate the most basic tasks in your SEO campaign. In turn, get better SERP rankings for your webpage.
Remember when you had to wait in long lines to get train tickets? How different does it seem from today when you can get a ticket online with just a few clicks of a button?
Automation has solved a lot of problems across various industries. Today, artificial intelligence can do anything from data analysis to content creation. So, why shouldn't it be used for search engine optimization (SEO)? This article discusses automated SEO monitoring and how you can integrate SEO automation tools into your marketing strategy.
What is SEO Automation?
Automation is the process of using software to perform a repetitive task. SEO automation involves optimizing repetitive tasks that one person or a team would usually do. SEO tools conduct these tasks as assigned, allowing you to redirect your attention to another task. SEO automation tools allow you to save money and time – both of which are assets for a marketer. Simply put, automation increases productivity.
SEO rankings depend on many minor aspects, and you need to monitor all of these aspects to ensure your website's rankings increase. However, with so many small and repetitive tasks on the plate, it is difficult to maintain productivity. So, what are some of the things that you can automate?
What Can You Automate in SEO?
Automated SEO software can be used to automate some of the following processes.
You've probably worked hard after reading our article on how to get backlinks to integrate the same into your business. But not all backlinks are equal; the more credible the website, the more valuable the backlink. Backlink analysis allows you to see which websites are providing backlinks to you. This way, you can remove spammy websites, which will give you a penalty.
Automated rank trackers allow you to keep track of your website's ranking on SERP. This ensures you do not need to search for your business manually. Automated rank tracker software can also help you determine which strategy is working, allowing you to adjust your tactics accordingly.
Many of your website's aspects, like the loading speed, make a difference in your SERP ranking. Using automated SEO software to track these aspects ensures you know when your website is lacking. Then, you can learn how to optimize your website and increase your ranking.
SEO automation tools can also help you automate competition monitoring. You can monitor the changes in your competitors' SEO, ranking and traffic. You can then use the information to conduct a thorough competitor analysis.
While we've listed four things to automate, remember that you can automate many other small and large tasks, such as on-page SEO, creation of meta titles, meta descriptions, headings, backlinks, mentions, and many more. Therefore, regardless of which process you choose to automate, you should have the best-automated SEO software in your pocket.
4 SEO Automation Tools for Better Rankings
1. SEMrush
SEMrush is the first SEO tool that comes to anyone's mind, and there's a good reason for that: you can automate many aspects of your SEO campaign using this tool. Most people know this tool allows you to search for keywords, but there's a lot more.
Here are some of the items that this SEO automation platform will enable you to do:
Position tracking: The position ranking tool sends reports directly to your email, so you no longer need to check your ranking manually. The detailed reports can help you analyze how your SERP ranking changes.
Backlink monitoring: Semrush's brand monitoring tool tracks all brand mentions and backlinks to your website and gives you a one-shot view to make decisions. You can use this to remove undesired or spam backlinks.
SEO reports: You can automatically create your monthly SEO reports using Semrush. The reports include full site audits with organic traffic details, backlink details, site issues, etc. The information can then be used to audit your technical SEO.
2. Google Search Console
Google is the most used search engine by a mile, so why not use Google's tool to automate your SEO? This automated SEO software provides complete details on your website. Using Google Console, you can understand your website's search traffic, optimize your content and understand how Google views your site.
This tool has two main functions:
This SEO tool shows how your web pages rank for various keywords and gives you information on which keywords will bring more organic traffic.
The SEO tool contains alerts informing you if there are broken links, inconsistent information, missing items, and more.
Using these reports, you can optimize your webpage.
3. Ahrefs
Once again, Ahrefs is a popular SEO tool many have used. However, this tool has many other functions than just keyword search.
Here are some other things that you can automate utilizing this SEO automation platform:
Audits: If your website's been around for a while, you probably have many hundred pages. Ahrefs allows you to conduct a complete website audit to search for broken links, broken URLs, missing tags, and more.
Site explorer: This is a 3-in-1 tool consisting of organic traffic search, backlink checker, and paid traffic checker. You can use this tool to search for all aspects of the website and determine how your page ranks and how it is changing.
Rank tracker: Want to know how your website ranks per keyword? Ahrefs' rank tracker allows you to do exactly that. It gives you an insight into visibility, average position, traffic, and SERP positions.
4. Backlink Audit
Backlink Audit is a popular tool that can help you check your backlinks. The SEO automation platform delivers information to ensure your website always has good backlinks. The SEO automation platform can help you visualize and create complete backlink profiles. Using this platform, you can see a complete profile of your website's links and mentions.
This can then be used to connect broken links, acquire more credible links, or remove links that are spam on untrustworthy. Backlink audit tools are provided by various platforms (such as SEMRush and Ahrefs). Still, you can also subscribe to an individual backlink auditor if you do not need such a comprehensive package.
In Conclusion
SEO automation platforms allow you to increase the productivity of your business. You can automate any number of tasks as per your requirement. Selecting the right tool is important with a wide variety of SEO tools available. We recommend selecting a tool that fits well with the project workflow in your business.
If you've enjoyed reading this article on automated SEO monitoring, you should also consider understanding how automation can be integrated into email marketing. Reach out to Pepper Content to learn more about email marketing automation.
FAQs
1. How do I decide which task to automate?
Realistically, not all SEO tasks can be automated. Therefore, you should aim first to automate the most repetitive and time-consuming tasks. You can also automate tasks with the highest possibility of errors or those that are impossible to perform manually.

2. How many SEO tools do you need?
There is no "sweet spot" regarding the number of SEO tools. Each business has different SEO marketing plans and, as a result, different marketing strategies. You can select any number of tools depending on your goals. However, we recommend integrating one tool at a time to ensure your team can catch up before they need to be trained on something new.

3. What is the alternative to SEO automation?
You can hire SEO agencies if your business is not ready to integrate automated SEO monitoring. These agencies monitor all aspects of your SEO, from website ranking, impressions, traffic, organic traffic, and engagement to backlinks, mentions, and more. However, these services may not always be cheaper than SEO automation tools.
4. You've given me a list of SEO automation tools; how do I pick one?
Each of these tools has advantages and disadvantages. To pick a tool, you have to decide the objectives of automation. To automate website monitoring, you should first decide which aspect is most important: do you want to monitor backlinks, keywords, or something else? Only when you pick an objective can you choose the best tool.