SEO
SEO and Content Marketing: In Perfect Synchrony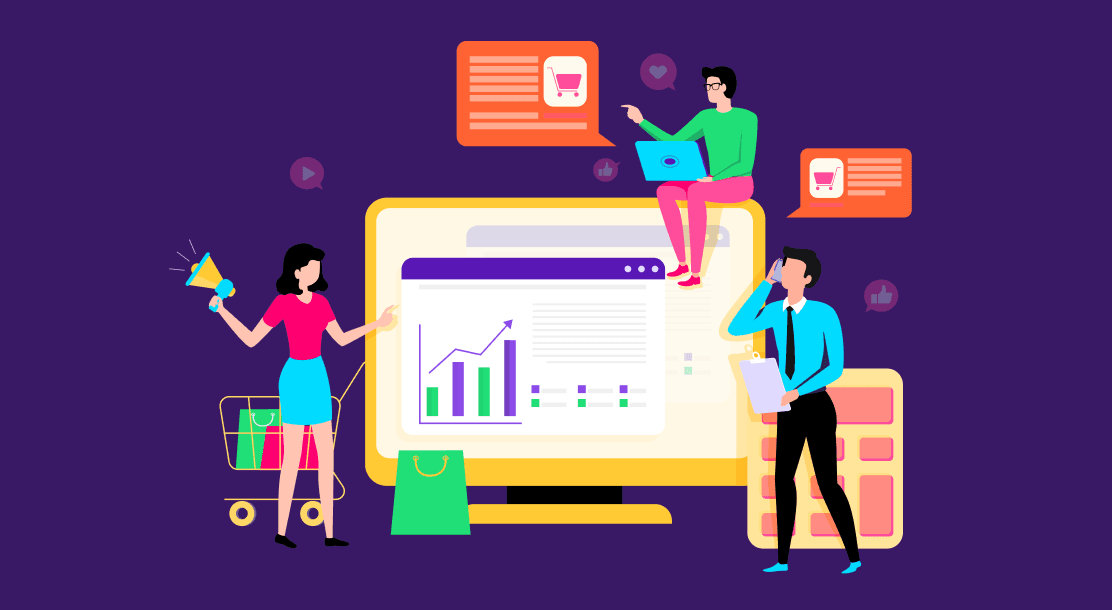 SEO and content marketing boost your credibility and help increase organic discovery. Together, they help drive quality website traffic to increase conversions.
SEO and content marketing work together to change the digital marketing space. If you want your content marketing efforts to be successful, you must make sure that SEO is in place.
However, you must also understand how content provides substance and relationship to your target audience. Your SEO content strategy should prioritize driving relevant, targeted traffic from search engines like Google and Bing.
When SEO and content marketing work hand in hand, you can easily win your target audience's confidence, authority, and loyalty. Today, every prospective customer does intense research before hitting the buy button because they expect value from brands they pay money to support. 55% of buyers turn to content while researching and purchasing online. In a nutshell, SEO and content marketing have an incredibly reciprocal relationship, and let us delve into how this harmonization works.
Defining Search Engine Optimization
Search engine optimization, more popularly known as SEO, is an optimizing process that helps improve your website's performance and the content within to increase the visibility in search results.
People browse online for information, solutions, answers, products, and services. Unless your brand figures in search engine results, how will people know that you even exist? Did you know that Google searches and Maps drive a whopping 92.96% of global traffic?
Therefore, if your web pages rank well on a search engine, your search visibility is very high because your SEO content strategy works perfectly.
Defining Content Marketing
Content marketing involves creating content, publishing, and distributing it online as web content, blogs, articles, eBooks, videos, and podcasts. Although it is known as content marketing, the content never sells the product, service, or brand. It only educates the users, answers their questions, offers solutions, and entertains them.
Content helps nurture the target audience's interest, engages them, and wins their confidence over a period to convert them into loyal customers.
SEO Marketing and Content Marketing Work in Tandem
1. SEO helps drive traffic to support content
Writing content and forgetting about it can leave it unfound and unread on the Internet. The purpose of writing content is to ensure that it is read by your target audience, who will take action. Content that goes unread is of no practical use to you, and your marketing efforts will only succeed if people read your content resulting in fruitful leads.
The best way to make people read your content is to use the relevant keywords your audience uses in its searches. 68% of website traffic is because of users conducting searches. Anytime a person goes online, they probably search for a product or service. SEO helps link such people to your brand through relevant content.
2. SEO and content create brand awareness
If you want your customers to relate your brand name with the most-used industry terms, you must figure in their searches through SEO.
Your content can provide the answers and solutions that address users' pain points. The solutions may be there in your product or service, but they can only learn about them if you make your customers aware of them.
The idea is to figure in the top five search spots in organic searches people make on search engines like Google. This is possible when SEO and content work together to create brand awareness in the marketplace.
3. SEO and content together provide a great user experience
SEO and content just don't rest after helping you attain a good ranking in search results by driving traffic and generating leads. They work together to provide your target audience a great user experience (UX) when they visit your website.
SEO helps with determining
How your website can be structured and optimized
The best way to design web pages and create content
Linking your site to other sites and your own pages
The high-level quality you must maintain
SEO also frowns on manipulative methods, including stuffing keywords to trick users and the ranking algorithm.
SEO dictates that:
Web pages are for users and not for search engines.
You must not deceive users.
You must not use tricks to improve search engine rankings. Instead, try to help your users find what they are looking for.
You must ensure that your website is unique, has value, is engaging, and stands out compared to others in the industry.
Remember that search engines are a bridge between you and the users and help them find what they are looking for quickly and with minimum effort. However, brands want their prospects to see them during their searches on Google to convert them into loyal customers. If a great user experience is assured through relevant and informative content, customers are happy with the experience.
4. SEO can help your pages rank better
When you create high-quality content, you can rest assured that SEO will help your articles and blogs reach your target audience by improving your search rankings. Content quality decides the success of SEO; hence it should be your priority. Content determines your relevance to a prospect's search query and whether it will address their pain points.
Content also helps reduce your bounce rate by influencing visitors to stay longer on your site and finish reading the blog. Content also helps win the confidence of your customers, who always appreciate informative and valuable content.
The Benefits of Bringing SEO and Content Marketing Together
SEO and content marketing can work together to drive more traffic and attract new users to your website, resulting in increased sales. You must create content keeping SEO in mind because SEO-friendly content greatly benefits users. SEO can never be an afterthought; it must be brought together with content marketing at the content creation stage.
Also, while creating content, if you use an SEO content strategy, the target audience gets a better understanding of your product or service through the content, which must be informative.
Combining SEO and content marketing boosts your credibility because of your high ranks on search engine results. Moreover, SEO and content marketing are available to you for free, especially when you adopt an organic marketing strategy focusing on SEO and quality content.
Even if you run a paid campaign (PPC), SEO and content marketing can help maximize your PPC campaigns because organic and paid campaigns have a common goal – appearing at the top of search engine page results.
SEO and content marketing can give you a competitive edge because your competitors may already have invested in an SEO blog writing strategy and may be outranking you. SEO and content marketing can help you identify your competitors, check out their strengths and weaknesses, and formulate a winning campaign to build your brand's online reputation.
There is no doubt that SEO and content marketing can help you reach more people, especially your target audience. Regardless of the buying funnel stage, your prospects are in, SEO can help attract them and convert them into customers. You must target the relevant keywords to attract prospects interested in buying your product or service.
A Quick Summary
The above points should help you understand how crucial SEO and content marketing is for your online business. Together, they help your brand gain online visibility by figuring out search engine results, which is what SEO content strategy is all about.